BWW Previews: MUSICAL QUARANTINE DIARIES at AUSTRIA
FLOATING, FALLING, SWEET INTOXICATION!
No, we are not talking about the Phantom of the Opera, but we have to talk about something innovative. Dear diary, the hills are alive, slowly, gently but they are. Of course, we are still in this pandemic thing but there are a few opportunities for us to enjoy the arts. Maya Hakvoort is presenting an unusual evening at the Alte Donau in Vienna. HAKVOORT, accompanied by Martin Wöss on the piano, is presenting her program on an exclusively designed boat.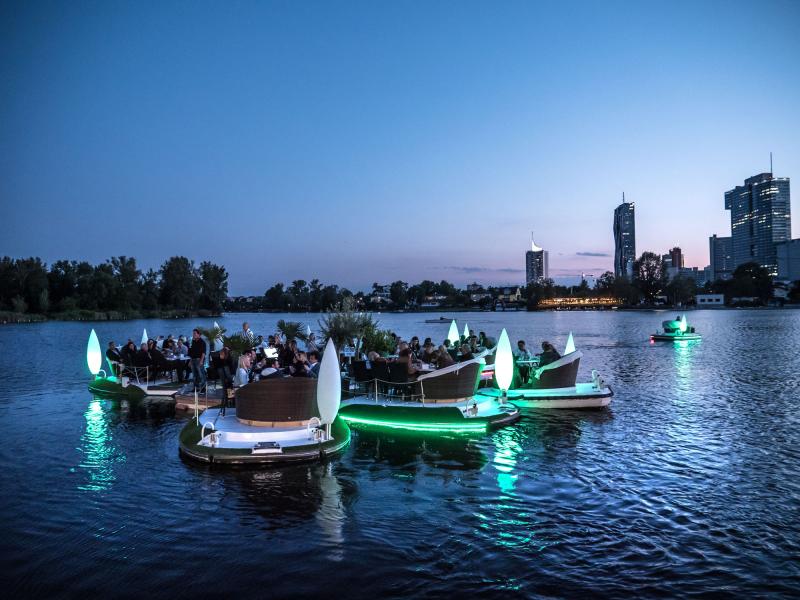 Not only the leading lady is floating in front of the breathtaking skyline. Her "stage" will be surrounded by audience members on boats. The swimming concert hall is connected to an octagon. Audience members will get a special and very intimate performance from one of the greatest names in the Austrian Musical Universe in a breathtaking location. Austria is doing everything to get the music back to the people, the hills are alive! Let's set sail on Sept. 2 nd and get ready to be enchanted. Dear diary, we are all in this together and we will get through it together. Stay healthy and enjoy your summer.
Tickets and further information under www.meine-insel.at