Words From the Wings: BEETLEJUICE's Dana Steingold Shares Her Favorite Backstage Moment, Pre-Show Rituals, and More!
Dana told us all about what it was like returning to the show after the COVID-19 shutdown.
BroadwayWorld is bringing you Words From the Wings, a new series of interviews that take fans behind the scenes of some of their favorite Broadway stars' backstage routines!
Today we're chatting with Dana Steingold of Beetlejuice, who told us all about her favorite backstage moments, pre-show rituals, and more! Check out her answers below!
---
What's the first thing you do when you arrive to thetheatre?
The first thing I do is check in with the girls in my room and fill up my water bottle. I usually spend too much time chatting and then have to do my pin curls in a mad rush to make my wig time.
What's the last thing you do before you go on stage?
After my wig call, it's usually about 5 minutes to places and I stop in to Leslie's room to say hi because she's across the hall from hair and on my way down to places. We spend time catching up until places call.
What's your must-have backstage snack?
Lesser Evil Pink Sea Salt Popcorn, pineapple or a Macro Bar.
Pre-show ritual that others may think is weird?
Hmm, I have to do everything in the same order every night. My makeup process goes in the same order as well as what items of clothing go on first. Now that I am saying this, it definitely isn't weird and is for sure my type A personality and I should probably look into this.
What are five must-haves in your dressing room?
Harmless Harvest Coconut Water, the aforementioned snacks, polaroid camera, Grether's Pastilles and my phone charger.
What's your favorite moment from the show to watch from the wings?
Backstage at our show is extremely busy so there's not a ton of time to hang out on deck for safety reasons, but I do get to catch the Lydia levitation at the end before bows and those are also my favorite back up vocals in the show. There's a pretty decent dance party happening during Shake Senora stage right.
What has been your favorite backstage moment in your time with this show so far?
The best moment, hands down, was waiting to do the opening number on our first night back post pandemic. The cheering from the audience was like nothing I have ever experienced or will experience again. It was like rock concert territory. Truly surreal.
---
Check out photos of Dana at the theatre below!
Photo Credit: Jennifer Broski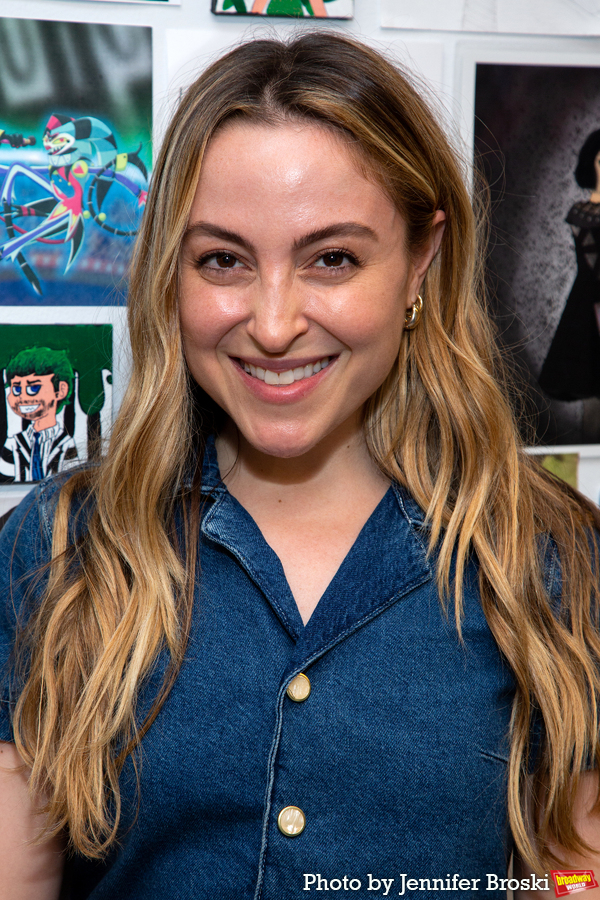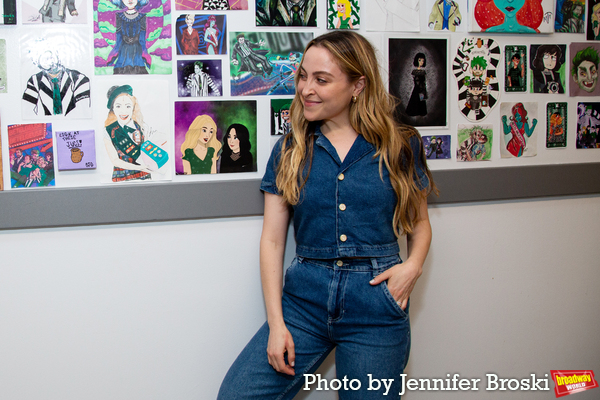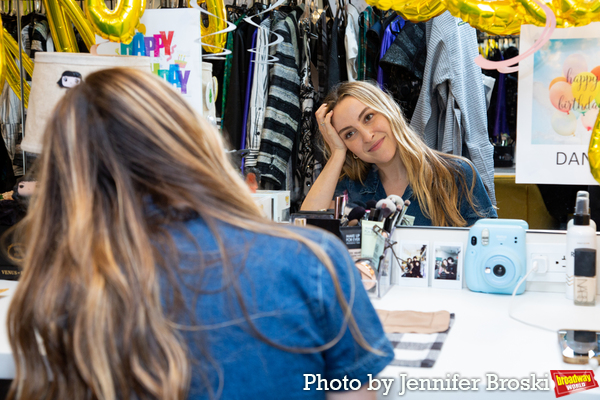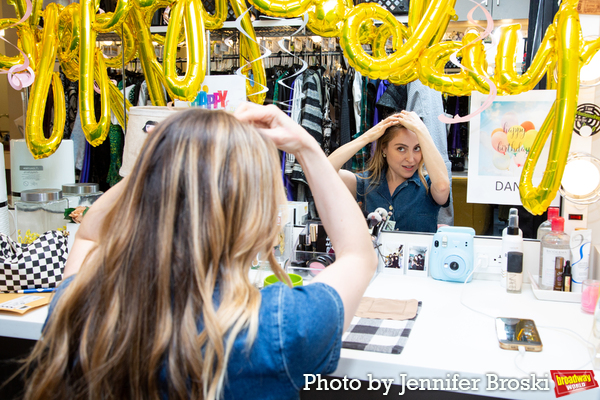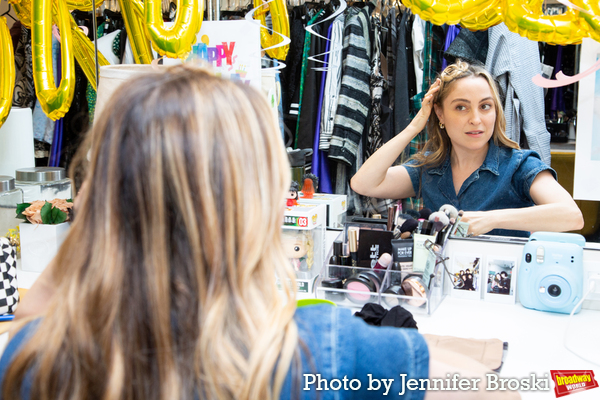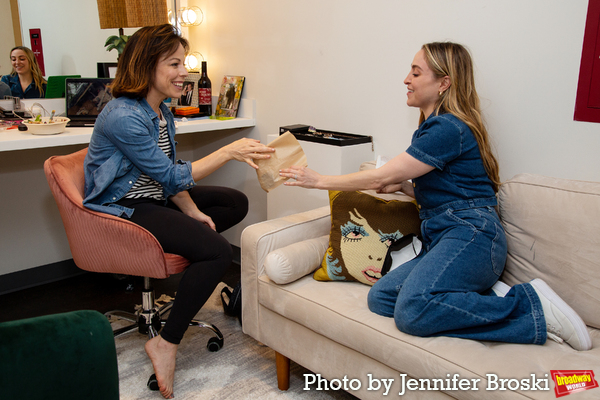 ---
About Dana Steingold
Broadway/National Tours: Beetlejuice, 25th Annual Putnam County Spelling Bee. Off-Broadway/New York: Avenue Q, The Visit, Saturday Night, Anyone Can Whistle (Encores!). Regional includes Papermill Playhouse, North Shore Music Theatre, George Street, Westport Country Playhouse, Barrington Stage, Baltimore Center Stage, KC Rep, North Carolina Theatre, Two River, Weston Playhouse. TV: Saraline on Nickelodeon's "Welcome to the Wayne."
Based on Tim Burton's classic, other-worldly film, this hilarious new musical is an absolute killer. The production stars Alex Brightman, alongside Kerry Butler, David Josefsberg, Obie Award Winner Adam Dannheisser, Leslie Rodriguez Kritzer, Kelvin Moon Loh, Danny Rutigliano, and Dana Steingold, plus Elizabeth Teeter (The Crucible, The Audience) as Lydia Deetz, Michelle Aravena (A Bronx Tale, Rocky) as Miss Argentina and Zonya Love (The Color Purple) as Maxine Dean/Juno.

Beetlejuice tells the story of a strange and unusual teenager whose whole life is upended when she meets a recently deceased couple in her father's new house. Then, when a dastardly demon with a thing for stripes wants to use her for his own nefarious purposes, she has to figure out what is truly important. With an irreverent book, an astonishing set, and a score that will have you tapping your toes long after you've shuffled off this mortal coil, Beetlejuice is musical unlike anything you will see in this world (or the next).