Click Here for More Articles on FROZEN
WATCH NOW! Zooming in on the Tony Nominees: Robert Lopez & Kristen Anderson-Lopez
The Tony Awards are like Christmas in June for theatre lovers, and that makes this year's nominees the reason for the season. 2017-18 was a year or variety, as audiences cheered on mean girls, tall women, and fair ladies alike. Our travel destinations ranged from Bet Hatikva to Bikini Bottom; Arendelle to the Antilles. We've contemplated redemption with Billy, pondered pipe dreams with Hickey, and reexamined the past with Harry- all from the the comfort of a seat on the aisle.
This year's Tony nominees transported us with the magic of theatre, and we're saluting their work by taking a closer look at their extraordinary accomplishments. Today we're studying up on Robert Lopez and Kristen Anderson-Lopez!
---
Quick Facts About Robert & Kristen:
Their Nomination: Best Score
The Show:
Frozen
Up Against: Angels in America (Music: Adrian Sutton), The Band's Visit (Music & Lyrics: David Yazbek), Mean Girls (Music: Jeff Richmond, Lyrics: Nell Benjamin), SpongeBob SquarePants: The Musical (Music & Lyrics: Yolanda Adams, Steven Tyler & Joe Perry of Aerosmith, Sara Bareilles, Jonathan Coulton, Alex Ebert of Edward Sharpe & The Magnetic Zeros, The Flaming Lips, Lady Antebellum,Cyndi Lauper & Rob Hyman, John Legend, Panic! at the Disco, Plain White T's, They Might Be Giants, T.I., Domani & Lil'C)
Did You Know?: While Frozen mark's Kristen's first nomination, Robert has three already (for The Book of Mormon and Avenue Q)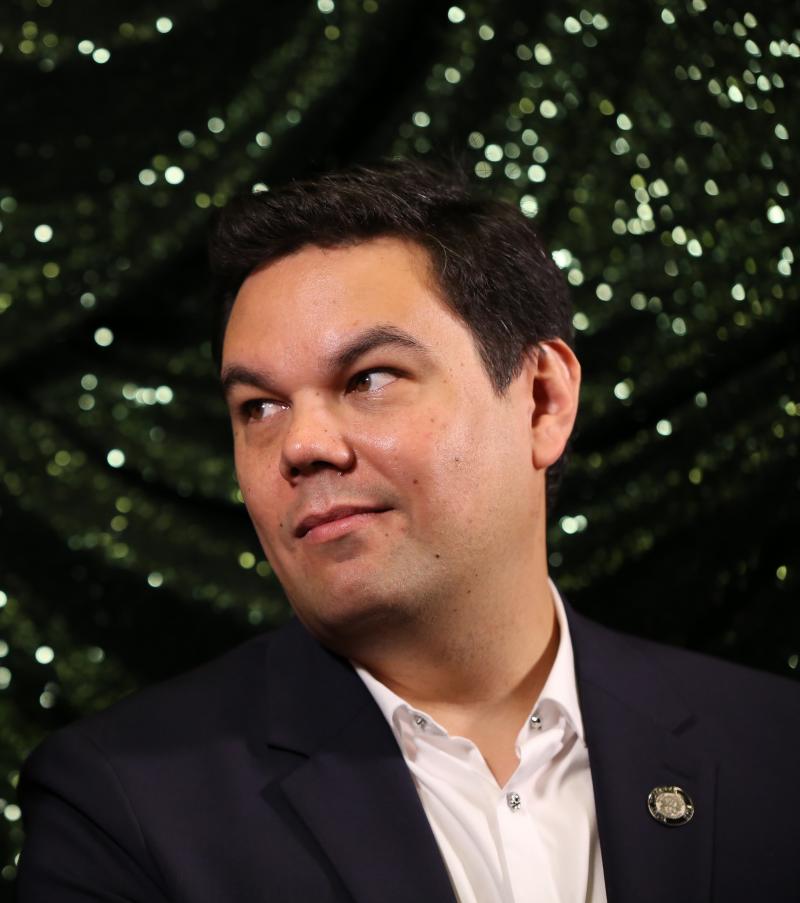 Photos by Walter McBride
---
What were their first Broadway shows? "My first show was Annie, and I never wanted to leave," says Kristen. "I just could not wait to come back and see another Broadway show. So, then it was Peter Pan, then it was Chorus Line and it just went on and on and on."
Robert adds, "My first show was Chorus Line and I was in first grade, seven years-old and I remember thinking: "Oh my god, I have to do this.'"
Watch below as they tell us all about want this nomination means to them, how they are preparing for the Tonys, and so much more!
Related Articles