WATCH: Barbra Streisand's 'Gotta Move' Featured in Bud Light NEXT Super Bowl Commercial
The commercial features four vignettes synced to the tune of Barbra Streisand's hit song Gotta Move.
Today, as Bud Light NEXT hits store shelves across the country, the #1 beer brand in the industry is releasing its new Super Bowl commercial, which pays tribute to those consumers 21+ who, like Bud Light, are breaking barriers and refusing to be boxed in.
Featuring four vignettes synced to the tune of Barbra Streisand's hit song Gotta Move, the new commercial titled, "Zero in the Way of Possibility" demonstrates what's possible when you choose to break traditional conventions and challenges fans to re-think the status quo. From living in a cramped New York City apartment to roaming freely in a home upstate. From wandering traditional art galleries to exploring unique NFT communities. From an in-real-life concert performance to a Metaverse experience. Bud Light NEXT is a celebration of the barrier, rule, and mold breakers. The spot also marks another milestone for the brand's recent entry into the NFT space, by featuring a Nouns DAO partnership. The partnership comes to life in the third vignette when their famous glasses, as well as a token from the new Bud Light N3XT NFT Collection, make an appearance.
Watch below:
"This Super Bowl, we celebrate a historic moment in Bud Light and Anheuser-Busch's history: the introduction of Bud Light NEXT, our first-ever zero carb beer," said Andy Goeler, Vice President of Marketing, Bud Light. "Ten years in the making, Bud Light NEXT is a symbol of our continued commitment to innovation. Now, on advertising's biggest stage, we'll pay tribute to those who are pushing boundaries and redefining the world around us every day."
For its first-ever Super Bowl spot, Bud Light NEXT wants to ensure that there's Zero in the Way of Possibility for 21+ fans everywhere. So, when fans spot a "zero" in their everyday lives, Bud Light NEXT might add a "zero" to their bank account. Starting now through February 18, fans can enter the "Spot a Zero, Add a Zero*" sweepstakes by posting photos on social of all the zeros in front of them - zeros in the Bud Light NEXT spot, zeros on NEXT cans, zeros in other ads, zeros on street signs, and zeros anywhere in between - using #SpotAZero and #Sweepstakes for a chance to be one of seven lucky people to win $10,000.
Ten years in the making, Bud Light NEXT is brewed for today's 21+ consumers who have long desired a beer that breaks the barriers of a traditional lager and offers the sessionability and stats of a seltzer. In addition to offering zero carbs, the new super crisp light beer boasts 80 calories, 4% ALC/VOL and offers a clean, and refreshing taste. Bud Light NEXT is now available nationwide wherever Bud Light is sold.

Related Stories
More Hot Stories For You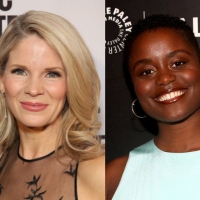 Kelli O'Hara, Denée Benton, Brian Stokes Mitchell & More Featured in Audible Theater Originals

December 8, 2022

Audible Inc. has announced a new slate of four Audible Theater titles. In addition to presenting thrilling live performances at the Minetta Lane Theatre in Greenwich Village, audio plays are a staple of Audible Theater's programming, which continues to deliver the theater experience to millions of listeners around the world.
---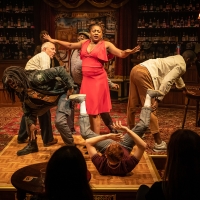 BAM Announces 2023 Winter—Spring Season Featuring Zadie Smith's Playwriting Debut, US Premiere of AGUA & More

December 8, 2022

BAM will gather audiences and communities together for a thrilling range of performances in its winter-spring 2023 season.
---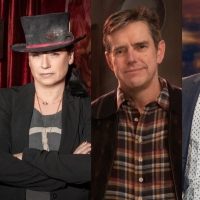 Amy Sherman-Palladino, Scott Ellis, Black Theatre United & More to be Honored at Roundabout Theatre Company's 2023 Gala

December 8, 2022

Roundabout Theatre Company's 2023 Gala will honor Amy Sherman-Palladino, Daniel Palladino, Scott Ellis, and Black Theatre United on Monday, March 6 at the Ziegfeld Ballroom in New York City.
---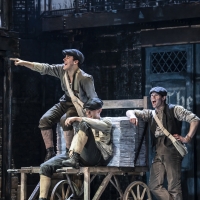 Photos: First Look at NEWSIES, Opening Tonight at Troubadour Wembley Park

December 8, 2022

All new production photos have been released for Disney's Newsies, making its UK premiere at Troubadour Wembley Park tonight, Thursday 8 December 2022. Previews began on 29 November.
---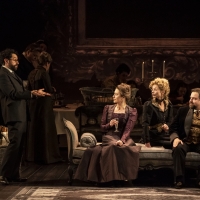 LEOPOLDSTADT Extends on Broadway Through July 2, 2023

December 8, 2022

Leopoldstadt, Tom Stoppard's Olivier Award-winning Best New Play, directed by two-time Tony Award nominee Patrick Marber, will now play through July 2, 2023 at the Longacre Theatre (220 West 48th Street) on Broadway.
---