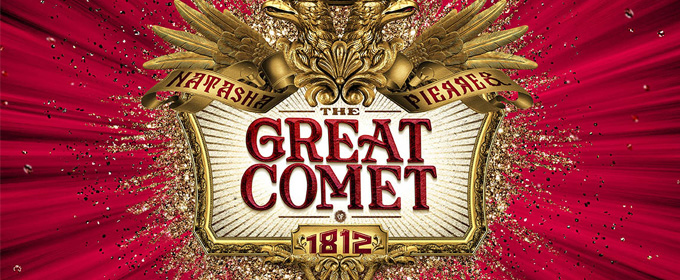 Click Here for More Articles on NATASHA, PIERRE AND THE GREAT COMET OF 1812
VIDEO: Which Musicals Inspired GREAT COMET? Stars Sing Dave Malloy's Favorites!
In a recent concert for SiriusXM, NATASHA, PIERRE & THE GREAT COMET OF 1812 creator Dave Malloy revealed the inspiration for the songs and characters of his twelve-time Tony-nominated musical. Below, check out a few of the performances from his cast, singing from musicals like The Music Man, Hedwig and the Angry Inch, and more!
THE GREAT COMET is a theatrical experience like no other. Malloy's inspired adaptation of a 70-page slice of War and Peace puts audiences just inches away from Tolstoy's brash young lovers, as they light up Moscow in an epic tale of romance and passion.
Natasha is young, Anatole is hot, and Andrey isn't here... but what about Pierre? Natasha is a beautiful ingénue visiting Moscow while she waits for her beloved fiancé Andrey to return from the war. In a moment of indiscretion, she is seduced by the dashing (but already married) Anatole and her position in society is ruined. Her only hope lies with Pierre (Groban), the lonely outsider whose love and compassion for Natasha may be the key to her redemption... and to the renewal of his own soul.
Related Articles
More Hot Stories For You