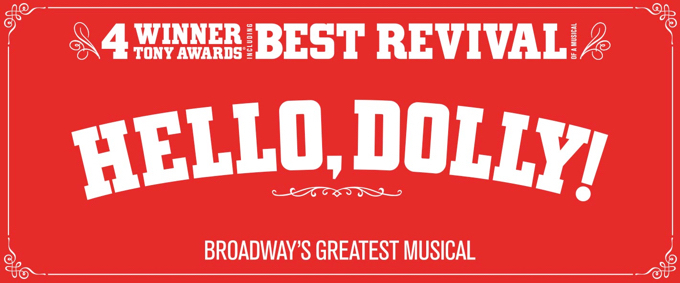 Click Here for More Articles on HELLO, DOLLY!
VIDEO: On This Day, April 20: Bette is Back Where She Belongs in HELLO DOLLY! On Broadway
On this day in 2017, the divine Bette Midler returned to Broadway in the iconic role of Dolly Levi in the smash-hit revival of Jerry Herman's HELLO DOLLY!
This production of Michael Stewart's and Jerry Herman's Hello, Dolly!, winner of four 2017 Tony Awards including Best Revival of a Musical, remains one of the most coveted tickets of the year, with audiences rushing to see the "historic event" (Rolling Stone) that has left "tears on the cheeks of critics" (The Washington Post).
This production's history-making run broke the record for best first day of ticket sales in Broadway history, holds the record for the largest pre-performance advance sales in Broadway history, broke the box office record at the Shubert Theatre twelve times, and shattered The Shubert Organization's all-time-record ten times.
Directed by four-time Tony Award winner Jerry Zaks and choreographed by Tony Award winner Warren Carlyle, Hello, Dolly! began performances on Broadway on March 15, 2017, and officially opened on Thursday, April 20, 2017.
This Hello, Dolly!, the first new production of the classic musical (based on Thornton Wilder's The Matchmaker) to appear on Broadway since it opened more than fifty years ago, pays tribute to the work of its original director/ choreographer Gower Champion, which has been hailed both then and now as one of the greatest stagings in musical theater history.
Take a look back at Bette's big return (and prepare for her next one!) with this interview with Gayle King.

Related Articles