VIDEO: Broadway Partners with Believe NYC for ARTS FOR AUTISM 2018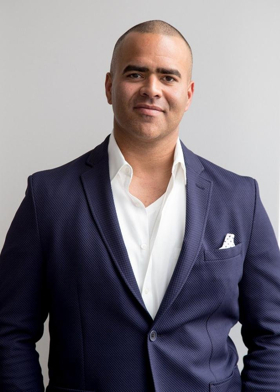 Believe NYC and Educational Travel Adventures have announced details for this year's Arts for Autism concert. The concert will take place Monday, June 25, 2018 at 7:30pm in the Gershwin Theatre, home to Broadway's production of Wicked. Dozens of Broadway actors will join young performing arts students to celebrate the power of the arts as they raise awareness and acceptance for the needs of people with autism and their families. Tickets can be purchased at www.artsforautism.net. 100% of ticket sales will be donated to Autism Speaks.
Tony Award winner, and two time Arts for Autism host, Kelli O'Hara (The King and I), shares her thoughts on the evening. "You have to see Arts for Autism because it is the most beautiful experience to understand what the arts do for people that want a voice," says O'Hara, "Arts for Autism is a night when you come to find inspiration. It's a night of celebration. It's a night of education."
Every night New York City's world renowned Broadway theatres bustle with thousands of patrons excited to see the world's most talented actors and musicians perform. With the addition of Arts for Autism to the must-see show list, Broadway enthusiasts will experience an evening unlike any other. In 2017, O'Hara shared the stage with Tony Award nominees Stephanie J. Block (Falsettos), Christopher Jackson (Hamilton), Adrienne Warren (Shuffle Along), and many others. It was a magical evening.
Artistic Director, Jacque Carnahan, tells us, "Over the past few years, our little idea has grown from what seemed like an impossibility to an annual event touching the lives of countless people. We are grateful for your support and are happy that together we can make a difference."
Imagine the excitement in the theatre as you witness performing arts students make their Broadway debut and fulfill the dream of a lifetime as they use their voices and talents to support their peers on the spectrum. Each year young artists on the spectrum join the cast. In 2017, Kelli O'Hara and Mina Cuesta, a young performer with autism and an angelic voice, brought the audience to tears in their emotional duet of "Climb Every Mountain
For a full list of 2016 and 2017 Broadway performers, and to purchase tickets to show please visit www.artsforautism.net.
Autism, or autism spectrum disorder, refers to a broad range of conditions characterized by challenges with social skills, repetitive behaviors, speech and nonverbal communication. We now know that there is not one autism but many subtypes, and each person with autism can have unique strengths and challenges. Most are caused by a combination of genetic and environmental influences, and many are accompanied by medical issues such as GI disorders, seizures and sleep disturbances. The U.S. Centers for Disease Control and Prevention (CDC) estimates 1 in 68 children is on the autism spectrum.
Autism Speaks is dedicated to promoting solutions, across the spectrum and throughout the life span, for the needs of individuals with autism and their families. We do this through advocacy and support; increasing understanding and acceptance of autism spectrum disorder; and advancing research into causes and better interventions for autism spectrum disorder and related conditions. We empower people with autism and their families with resources, online tools and information covering the life span.