Two Former Child Stars From ONCE The Musical Perform 'Falling Slowly' For Broadway Kids Jam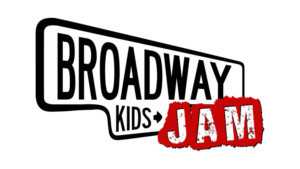 Broadway Kids Jam has released their new cover video, "Falling Slowly", from the Tony-Award winning Broadway musical, Once. Two child stars who played the role of Ivanka in the hit musical, Mckayla Twiggs (Once, Les Miserables, Anastasia) and Madeleine Pace (Once), join Joshua Turchin (The Pill, TrevorLIVE LA, A Christmas Story Broadway National Tour) in this performance. The children accompany themselves. See the Broadway Kids Jam video here:
Broadway veteran Mckayla Twiggs played Ivanka in the original Broadway cast when she was just 7 years old. "The musical, Once, will always have a special place in my heart. It was such a special, exciting time for me as a little kid. The song 'Falling Slowly' holds so many fun memories and performing it six years later as a singer and musician feels so surreal to me," says Mckayla Twiggs.
Once, by Jim Carney, has music and lyrics of both the film and musical written by Glen Hansard and Markéta Irglov. They won an Academy Award for 'Falling Slowly'. The production received eleven 2012 Tony Award nominations, and won eight Tony Awards. In the original Broadway production, the role of "Guy" was played by Steve Kazee, and the role of "Girl" was played by Cristin Milioti.
Joshua Turchin recalls seeing the Broadway National Tour of Once when he was 6 years old. Turchin says, "I've always loved the musical. The story is just so beautiful, and I am so lucky to get to play 'Falling Slowly' with these two amazing and talented actresses who performed in Once on Broadway. It's just incredible to make music with them."
"I'm so happy to get to perform 'Falling Slowly' from Once. I was just 6 years old when I first performed on Broadway. This song brings back so many great memories," adds Madeleine Pace.
Broadway Kids Jam features kids from various Broadway shows, Broadway National Tours, movies, TV shows, animated series and commercials who love to jam and make music.
Other songs from Broadway Kids Jam include "This Is Me" from The Greatest Showman; "Imagine" from John Lennon and the Broadway musical Lennon; "Waving Through A Window" from Dear Evan Hansen; "Don't Stop Believin' from Journey and the Broadway musical Rock of Ages; "Seasons of Love" from the Broadway musical Rent; and "Prologue" from the hit Broadway musical Natashia Pierre and the Great Comet of 1812 starring Josh Groban, with more to come. Videos are available on the Broadway Kids Jam YouTube channel.
For more information, follow Broadway Kids Jam on Instagram at http://www.instagram.com/broadwaykidsjam, on Twitter http://www.twitter.com/broadwaykidsjam, on Facebook at http://www.facebook.com/broadwaykidsjam or visit or subscribe to their YouTube at https://www.youtube.com/c/BroadwayKidsJam.