Tony Nominee Holland Taylor to Lead New NBC Comedy from Norman Lear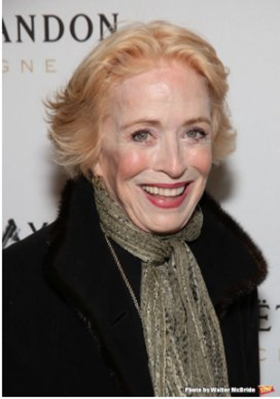 Deadline reports that Hector Elizondo will join Tony nominee Holland Taylor in the new NBC comedy GUESS WHO DIED, from Norman Lear and Peter Tolan. The network has given a pilot production commitment to the project.
Set in the Las Esperanzado Senior Community in Palm Springs, the show will be based on Lear's personal experiences and is described as "a humorous and inspiring look at the shared joys and challenges we all experience at any stage of life." Elizondo will portray Murray, "a retired music executive who is positive and upbeat with sparkling eyes and a keen, sharp and wonderful sense of humor. After the death of his beloved wife, he realizes he's fallen in love with his sister-in-law, Patricia (Holland), a former American Airlines flight attendant, who can be a little too proper at times, but she's sharp as a tack with a great sense of humor." Elizondo recently starred in the
ABC
comedy series LAST MAN STANDING. Taylor co-starred on CBS' long-running comedy series TWO AND A HALF MEN. She currently stars in the Audience drama series MRS. MERCEDES. She most recently appeared on Broadway in 2016's THE FRONT PAGE. Her other Broadway credits include ANN (Tony nomination), MOOSE MURDERS, MURDER AMONG FRIENDS, BUTLEY and THE DEVILS.
Photo Credit: Walter McBride / WM Photos
Related Articles