Tony Award Winner Cynthia Nixon to Lead Industry Reading of THE SAINTLINESS OF MARGERY KEMPE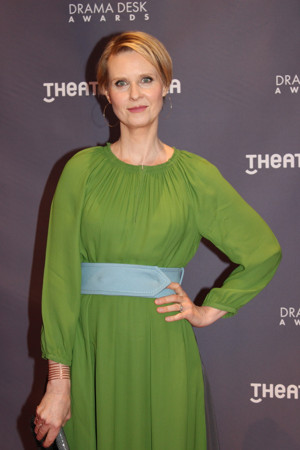 John Wulp and Perry Street Theatricals will present an invite-only industry presentation of THE SAINTLINESS OF MARGERY KEMPE written by John Wulp, directed by Austin Pendleton on October 20th at 3 pm. For more information and to RSVP, please email to info@pstheatricals.com.
The comedy is based on The Book of Margery Kempe, the first autobiography written in English. It concerns the life and times of an English woman in the 1300's, her aspirations toward saintliness, and her various travels. The discrepancy between Margery Kemp's ambitions and her real abilities make for a uniquely funny, uniquely moving, and a uniquely thought-provoking play.
This industry reading will feature 2017 Tony Award Winner, Cynthia Nixon (Broadway: The Little Foxes, Tony Award; HBO's "Sex in the City"), in the title role she will be joined by Ginger Grace (National Tour: The President), Michael Mandell (Broadway: Elf), Brad Oscar (Tony nominee Something Rotten, The Producers), Pippa Pearthree (Broadway: The FrontPage, Tuck Everlasting), Austin Pendleton (Broadway: The Diary of Anne Frank), Molly Regan (Broadway: August: Osage County). Thomas Sommo and Jim Walton (Broadway: Sunset Boulevard).
THE SAINTLINESS OF MARGERY KEMPTE was written during John Wulp's term of service in the U.S. Marine Corps, 1951-1953. It was first produced by the Poet's Theatre in February 1957. For its production, Mr. Wulp received a Rockefeller Grant for playwriting. Two years later, with a vastly revised script, it was produced in New York City at the York Playhouse. The script that Austin Pendleton is presenting in this reading is the script as Mr. Wulp originally wrote it.
Photo Credit: Linda Lenzi