Click Here for More Articles on Podcasts
The Maxamoo Podcast Previews May in New York Theatre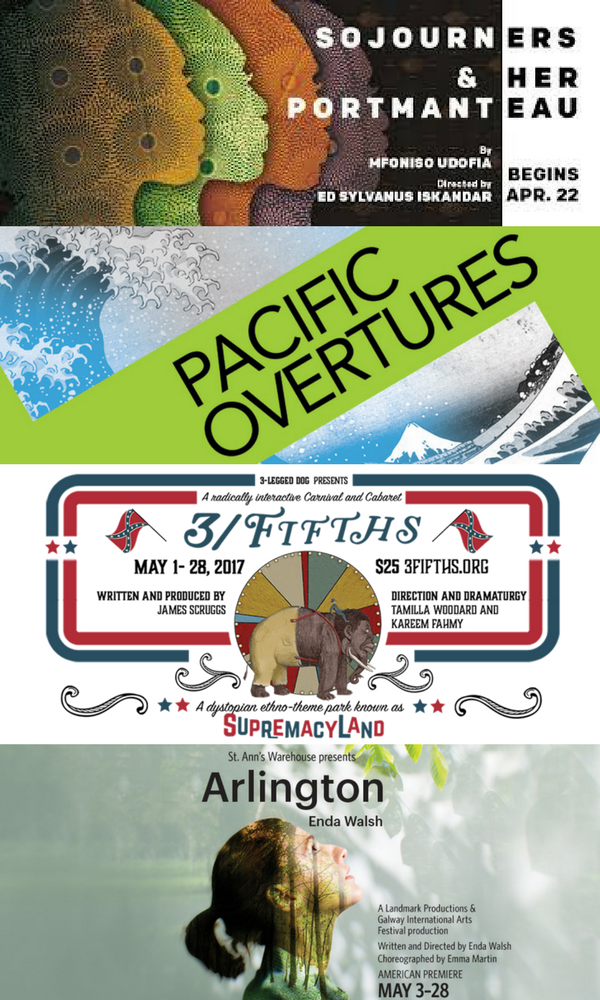 Jack, Jose, and Lindsay discuss what they're looking forward to this month at the theater beyond Broadway:
Sojourners and Her Portmanteau by Mfoniso Udofia at New York Theatre Workshop (1:30) (Listen to our discussion of Sojourners when it premiered in New York City last year and listen to this gorgeous interview with Adepero Oduye (from the cast of Her Portmanteau).
The Lucky One by A.A. Milne at The Mint Theater (6:25)
Arlington by Enda Walsh at St. Ann's Warehouse & Rooms by Enda Walsh from Irish Arts Center (9:22)
3/Fifths by James Scruggs at 3-Legged Dog (15:23)
Seven Spots on the Sun by Martín Zimmerman at Rattlestick Playwrights Theater (19:28)
World Builders by Johnna Adams from Flux Theatre Ensemble (22:43)
Baghdaddy music and book by Marshall Pailet and lyrics and book by A.D. Penedo at St. Luke's Theatre (25:40)
The Boy Who Danced on Air music by Tim Rosser and book and lyrics by Charlie Sohne at Abingdon Theatre Company (29:10)
The Marriage of Alice B. Toklas by Gertrude Stein by Edward Einhorn at HERE Art Center (31:11)
Pacific Overtures music and lyrics by Stephen Sondheim and book by John Weidman at Classic Stage Company (32:50)
A Doll's House, Part 2 by Lucas Hnath at Golden Theatre (37:30)
Emerging Writers Group Spotlight Series at The Public Theater (38:05)
LISTEN TO THE EPISODE HERE:
---
We have merch! Buy it here, all proceeds go to improving the sound quality of our podcast.
Subscribe to Maxamoo's Theater and Performance Podcast for free on iTunes, Google Play, or Stitcher.
Comments? Feedback? Find us on Facebook and Twitter.
---
About Maxamoo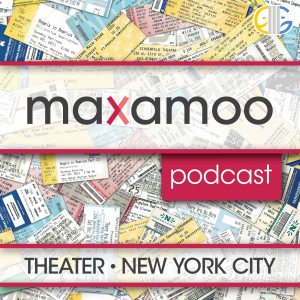 On Maxamoo's New York City Theater Podcast we cut through that chaos and just tell you: what's good, what's bad, and what we recommend.
We base our recommendations on the quality and characteristics of the production, not theater size. So the terms Broadway, Off Broadway, and Off Off Broadway (which are all technical terms describing the location and number of seats in a theater) are not important to us.
We strive to include diverse, interesting, and innovative productions, shows you're probably missing if you rely on mainstream publications like the New York Times, The New Yorker, and Time Out New York, which cover only a tiny fraction of the arts, culture, and theater world.
The best way to stay up-to-date about New York City theater is to subscribe to our podcast on iTunes or Stitcher. Maxamoo covers New York City theater through our podcast programing, including roundtable discussions on Maxamoo's New York City Theater Podcast and artist interviews on the Playwrights & Performers Podcast.