Latest News on Martin Zimmerman
Martin Zimmerman News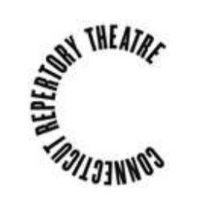 Connecticut Repertory Theatre to Continue Season With SEVEN SPOTS ON THE SUN
by Marissa Tomeo - Mar 4, 2022
The Connecticut Repertory Theatre continues its spring 2022 season with Martin Zimmerman's  SEVEN SPOTS ON THE SUN. This production involves an all-student cast, with faculty director Tlaloc Rivas. Limited tickets will be available to the general public based on a reduced audience capacity to comply with the University of Connecticut's health and safety restrictions. This production runs from March 25th through April 3rd. 
ON THE EXHALE By Martin Zimmerman Will Be Performed by Actors Collaborative Toledo
by Stephi Wild - Sep 20, 2021
One the Exhale by Martin Zimmerman stars Marissa Rex as a woman facing an unthinkable tragedy. When a random act of gun violence tears one woman's world apart, she finds herself caught in the cross hairs of power lost and, very possibly, regained.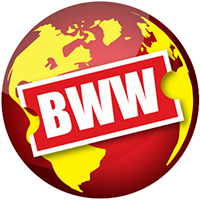 Stage West Announces 2021-22 Season, Beginning in October 2021
by Stephi Wild - Jun 20, 2021
Learn more about the full lineup, including Scrooge in Rouge, Between Riverside and Crazy, JQA, Church & State, On The Exhale, Witch, and Into the Breeches!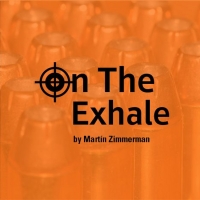 ON THE EXHALE Examines Gun Violence in America at Iowa Stage Theatre Company
by Stephi Wild - Jun 13, 2021
When a senseless act of violence changes her life forever, a liberal college professor finds herself inexplicably drawn to the very weapon used to perpetrate the crime—and to the irresistible feeling of power that comes from holding life and death in her hands. Peering down the barrel of a uniquely American crisis, she begins to suspect that when it comes to gun violence, we're all part of the problem.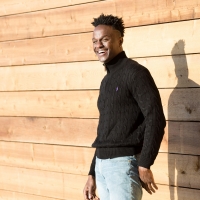 Philadelphia Theatre Company Hires Director Jeffrey Page as a Resident Artist
by Stephi Wild - Jul 2, 2020
Philadelphia Theatre Company has hired New York director Jeffrey Page as a resident artist, to deepen the diversity of the theatre's future.
BWW Review: ON THE EXHALE at Slipstream Theatre Initiative Confronts the Impossible Questions About School Shootings
by Stefani Chudnow - May 2, 2019
In the days since seeing playwright Martin Zimmerman's On the Exhale, which is running at Slipstream Theatre Initiative in Ferndale through May 19th, I have been thinking a lot about the 1999 Columbine shooting, the 2012 Sandy Hook shooting, and the 2018 Parkland shooting. Slipstream's one-woman show, On the Exhale, centers on an unnamed single mother whose only child was killed in a shooting at his elementary school. This mother goes on a desperate journey to uncover what exactly happened in that school on that fateful September morning.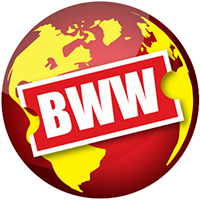 Chester Theatre Company Welcomes Tara Franklin in a New Role
by Stephi Wild - Apr 2, 2019
Tara Franklin, well-known to area audiences for her stage work (including Bar Mitzvah Boy, White Rabbit, Red Rabbit, and Sister Play at Chester Theatre Company) has joined the staff of the organization in a dual role, that of Associate Artistic Director/Director of Education. Additionally, this summer she will appear in Martin Zimmerman's On the Exhale, a one-woman tour-de-force written in the wake of the events at Sandy Hook.
Slipstream Presents ON THE EXHALE
by Stephi Wild - Mar 20, 2019
We need to have a conversation about gun violence. It may be uncomfortable. It may be upsetting. It may make you cringe. But it's long past time. So let's talk. And then let's act.

Rec Room Arts Presents ON THE EXHALE, Bringing The Personal Into A Polarizing Issue
by Julie Musbach - Jan 24, 2019
On December 14th, 2012, a lone gunman, armed with a semi-automatic rifle, walked into an elementary school and killed 27 people in a matter of moments. 20 of them were under the age of seven. Along with the rest of the world, playwright Martin Zimmerman watched the aftermath of Sandy Hook in horror, unable to fathom how "something as horrific as that wasn't going to move our national government to take meaningful action on gun control."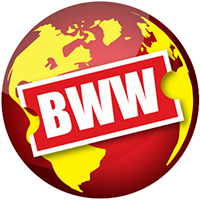 Chester Theatre Company's 30th Season Features Four New England Premieres
by Stephi Wild - Jan 17, 2019
Producing Artistic Director Daniel Elihu Kramer has chosen to begin the season with the New York Drama Critics' Circle Best Play Winner The Night Alive, written by Irish playwright Conor McPherson, as a tribute to CTC's co-founder, Vincent Dowling, who served as Artistic Director of Dublin's Abbey Theatre in the late 80s, and who helmed CTC from its founding until 1995.
Martin Zimmerman Frequently Asked Questions
How many shows has Martin Zimmerman written?
Martin Zimmerman has written 1 shows including On the Exhale (Author).