The Boston Red Sox Will Develop a Theater Behind Fenway Park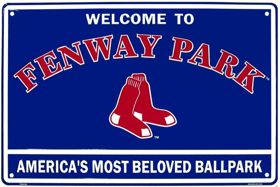 Have you ever wanted to catch a show and a game in the same day? The "Fenway Theater" may make that a reality!
According to Boston.com, the Fenway Sports Group, the parent company of the Boston Red Sox, announced Friday that it is looking to build a performing arts center behind Fenway Park, the home stadium of the Red Sox.
The 5,000-person theater would stand directly behind the right field bleachers, on the triangular patch of property on the corner of Lansdowne and Ipswich streets.
In a press release, FSG said the venue would "have a variety of uses" and would potentially partner with local schools, colleges, and other neighborhood organizations to host events for the performing arts community.
"The success of Fenway Park as a year-round venue has paved the way for this project, which will ensure the Lansdowne Street area remains a true entertainment district in Boston," FSG Chairman Tom Werner said in a statement. "To have an intimate, indoor performing arts space for smaller-scale events will allow for a wider array of uses throughout the year."
The group is in talks with Live Nation, as well as the city of Boston, to develop the project.
According to the plans, the theater will be owned by FSG and run by Fenway Music Company. Fenway Music Company will book, manage, and operate the Fenway Theater.
Read more on Boston.com.