State Of The Arts NYC Host Partners With Literacy Partners And The Ezra Jack Keats Foundation For Read Across America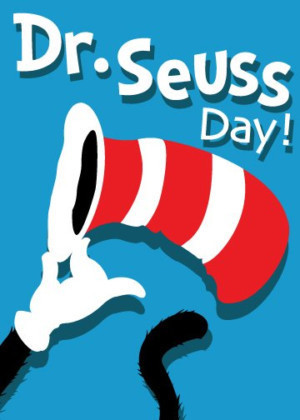 On Thursday, March 1, 20 families in Queens will receive a copy of the Snowy Day. This effort is to support and encourage families to read together. According to Savona Bailey-McClain, Host & Producer of the radio show State of the Arts NYC heard on WBAI, "Snowy Day was the first book my mother bought me and my sister through the school program with Scholastic Books. We liked it so much that she went on to buy Whistle for Willie. I hope these families will enjoy the same pleasure I did as a child".
In celebration of National Reading Month this March, and in preparation for Read Across America Day and Dr. Seuss Day on March 2nd, Literacy Partners is ensuring their students in low-income communities throughout New York City have high quality books in hand for the entire family to enjoy. Students at the Corona distribution will receive copies of The Snowy Day by Ezra Jack Keats, thanks to the generosity of The Ezra Jack Keats Foundation
National Read Across America Day is an annual event that is part of Read Across America, an initiative on reading that was created by the National Education Association.
Each year, National Read Across America Day is celebrated on March 2nd, the birthday of Dr. Seuss. However, if it falls on a weekend, it is observed in the school systems on the school day closest to March 2nd. This day is a motivational and awareness day, calling all children and youth in every community across the United States to celebrate reading.
Literacy Partners will host a book distribution at the Sheltering Arms Malcolm X Early Childhood Educational Center in Corona, Queens. Literacy Partners strengthens families through a two-generation approach to education, providing free ESOL and high school equivalency classes to low-income immigrant parents. As part of their Books of Their Own program, Literacy Partners provides their students with home libraries of 15 age- and culturally appropriate books for each of their children to help parents fuel their children's love of reading and enhance their school readiness. Lourdes de La Cruz, a former student, says, "When I began to take the classes, my relationship with my kids got better since I was able to read with them both separately and together. A huge part as to why my children developed a love for reading is because of Literacy Partners and the fact that I was able to read with them."
Theodor Seuss Geisel (March 2, 1904 - September 24, 1991) was an American author, political cartoonist, poet, animator, book publisher, and artist, best known for authoring more than 60 children's books under the pen name Doctor Seuss (abbreviated Dr. Seuss) His work includes several of the most popular children's books of all time, selling over 600 million copies and being translated into more than 20 languages by the time of his death.
His writing classics include If I Ran the Zoo (1950),Horton Hears a Who! (1955), If I Ran the Circus (1956), The Cat in the Hat (1957), How the Grinch Stole Christmas! (1957) and Green Eggs and Ham (1960). He published over 60 books during his career, which have spawned numerous adaptations, including 11 television specials, four feature films, a Broadway musical, and four television series.
Ezra Jack Keats (March 11, 1916 - May 6, 1983) was an American writer and illustrator of children's books. He won the 1963 Caldecott Medal for illustrating The Snowy Day, which he also wrote. It is considered one of the most important American books of the 20th century.
Keats is best known for introducing multiculturalism into mainstream American children's literature. He was one of the first children's book authors to use an urban setting for his stories and he developed the use of collage as a medium for illustration.
State of the Arts NYC edition is a weekly radio show heard on WBAI radio, 99.5FM, where various sectors of NYC's arts worlds converge to report and analyze the dynamic state of the arts and its participants. Hosted by Savona Bailey-McClain, long-time Executive Director of the West Harlem Art Fund (WHAF), she confronts, analyzes and celebrates victories, challenges and changes in the country's dynamic creative capital. Reports from the field; from the far-flung fringes; from center stage and from behind the scenes-the host Savona Bailey-McClain draws on her 20 years' in the trenches to bring you snapshot after snapshot in living color. State of the Arts NYC airs on WBAI FM Radio, Fridays from 5-6 p.m.