Rialto Chatter: Will THE LEHMAN TRILOGY Land On Broadway This Fall?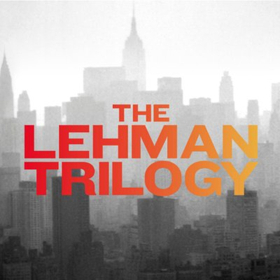 The New York Post is hinting at a possible Broadway run for one of the season's most acclaimed plays, The Lehman Trilogy.
According to Michael Riedel, director Sam Mendes and the National Theatre are hoping to see an autumn Broadway mounting of the play following a limited 12-week run on the West End this summer.
The transfer would hinge on the willingness of the show's three actors to commit to a six-month Broadway engagement.
Adam Godley, Ben Miles, and Simon Russell Beale are currently reprising their critically acclaimed portrayals of the Lehman Brothers, their sons, and grandsons in the North American premiere of the play at the Armory following a sold-out run at the National Theatre in London.
From the arrival of three brothers from Bavaria to America in search of a new life to the collapse of the firm they established, triggering the largest financial crisis in history, the story of the Lehman Brothers traces the trajectory of western capitalism by following the fortunes of a single immigrant family.