Regional Roundup: Top New Features This Week Around Our BroadwayWorld 4/6 - THE COLOR PURPLE, WAITRESS, WICKED and More!
BroadwayWorld presents a comprehensive weekly roundup of regional stories around our Broadway World, which include videos, editor spotlights, regional reviews and more. This week, we feature THE COLOR PURPLE, WAITRESS, WICKED and more!
Check out our top features from around the BroadwayWorld below! Want more great global content? Check out our "Around The World" section!
---
Cincinnati: Contributor Abby Rowold reviews SOONER/LATER at Cincinnati Playhouse in the Park. She writes "As usual, the Playhouse delivered on the technical side. The costuming by Teresa Squire humorously displayed Nora's fashion impediments and the set design by Narelle Sissons was simple and tasteful. It evoked the various locations of the play while conforming to the dimensions of the cozy space, managing to fit a stylish coffee shop, a boudoir filled with baskets, shelves, and racks of clothing, and a widow's walk looking over the sea under a starry sky without the stage seeming cluttered."
---
Delaware: Contributor Greer Firestone reviews DIRTY DANCING at The Playhouse. He writes "The leads could dance, case closed on that. And there was some steam arising from the bedroom scenes. Aaron Patrick Craven (Johnny Castle), Kaleigh Courts (Baby) and Anais Blake (Penny) come from strong ballet upbringings. Craven's lines were beautiful, intensified by his height. He worked seamlessly - and should I say courageously - in his lifts of Courts and Blake. His tough guy vibe and attitude got a bit old and my guest lamented that he did not smile until the last 4 minutes of Act II."
---
Raleigh: Contributor Lauren Van Hemert reviews THE COLOR PURPLE at the Durham Performing Arts Center. She writes "Five members of the original Broadway cast lead the national tour, including Adrianna Hicks (Celie), Carla R. Stewart (Shug Avery), and Carrie Compere, who reprises her role of Sofia. Compere commands the stage with her unapologetic portrayal of Sofia and brings down the house with her rendition of Hell No! and rollicking romp through Any Little Thing with fellow Color Purple Broadway Alum J. Daughtry (Harpo)."
---
Buffalo: Contributor Michael Rabice reviews SCHOOL OF ROCK at Shea's Buffalo. He writes "The star of this production is the large ensemble of children. A prerecorded announcement from Andrew Lloyd Webber himself informs the audience that yes indeed, each child does play their own instruments on stage. These kids are all super multi-talented and have such infectious energy that you can't help but root for them. But their chance of winning a band competition may be spoiled when their parents overtake the school for parent conferences and their teacher is exposed as a fraud. Here the poignancy of the story allows each child's inner story to be exposed to their tough as nails parents by Dewey."
---
Dallas: Contributor Kyle Christopher West reviews WAITRESS at Music Hall at Fair Park. He writes "Three talented leading ladies take on the bulk of the baking: Leanne Kingaman as quirky-but-cute Dawn; Charity Angél Dawson as the steadfast and sassy (and high belting) Becky; and Desi Oakley as down-on-her luck and damaged Jenna, who attacks the world with a tough-as-nails approach until a change in her routine gives her a fresh look at life. Oakley's performance takes a bit to warm up to, but once she soars on her emotional eleven o'clock ballad, "She Used to be Mine," we're there to hold her hand through the final curtain. Bryan Fenkart (Dr. Pomatter), Nick Bailey (Earl), and Ryan G. Duncan (Cal) prove perfect scene partners for the night, but it's Jeremy Morse (Ogie) who is hands-down the audience favorite. And, just in case there weren't already enough sweet treats on stage, four-year-old Eliza Chabot of Farmers Branch (who alternates nightly with Quinn Johnson of Grapevine), enters late in the evening as the cherry on top, with the most adorable smile you've ever seen onstage (and she knows all the lyrics, too!)."
---
Nashville: Contributor Jeffrey Ellis reviews WICKED at TPAC's Jackson Hall! He writes "Morrissey's performance of "Defying Gravity" is as emotionally charged as any we've heard and as Elphaba makes her ascent toward the western skies, you cannot help but feel your own spirits soar, and her heartrending duet with Mason to "For Good" might leave you awash in grateful tears thanks to this anthem to love, loyalty and friendship. "I'm Not That Girl" affords Morrissey another heartfelt opportunity to reveal layers of Elphaba's personality (and "The Wizard and I" displays yet another equally significant part), while Glinda's second act reprise of the tune again proves its import. "As Long as You're Mine," the Act Two duet for Elphaba and Fiyero (played with swashbuckling, self-deprecating elan and altogether matinee-idol charm by Jon Robert Hall) is romantic and lush, while Hall introduces himself in Act One with the spirited "Dancing Through Life" that never fails to delight."
---
Washington DC: Contributor Jeffrey Walker reviews Riverside Center's HUNCHBACK. He writes "Riverside's producing artistic director Patrick A'Hearn, constantly moving the theatre forward to new artistic heights, grabbed up HUNCHBACK before many other DC-VA-MD regional houses. And he has done a superb job mounting the show, starting with a monumental set design by Sean McClelland that frames the action perfectly for the setting of the famous Parisian cathedral, Notre Dame de Paris, circa 1482, complete with the gorgeous stained glass window. The scenic design moves cinematically from the rooftop and the hallways of the cathedral to the crowded streets of Paris, filled with the lowlifes and colorful characters who live in the shadow of the massive church. A'Hearn's lighting designer Michael Jarett expertly accents the gothic nature of the show and enhances the fluid staging, which includes vivacious choreography by Stephanie Wood. The costumes designed by Jimm Halliday add to the colorful Parisian palette and the period attire and clerical robes look right at home."
---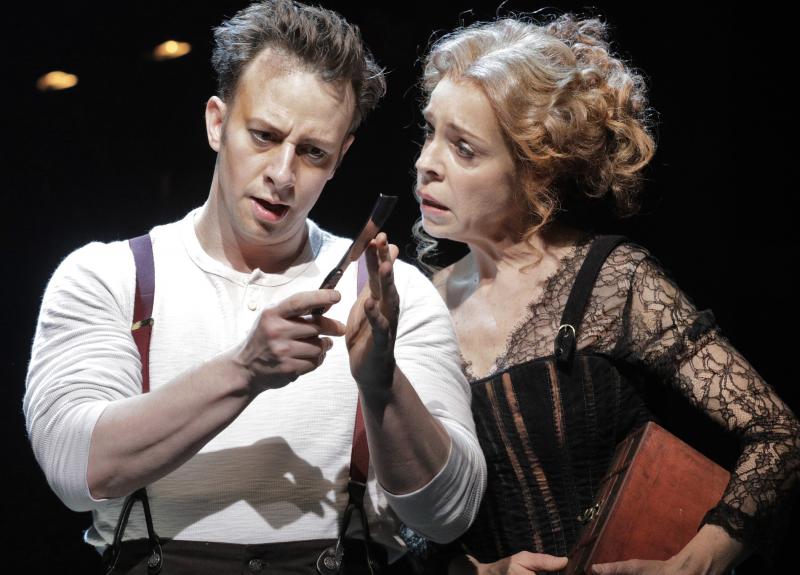 Des Moines: Contributor Alan Portner reviews SWEENEY TODD at Kansas City Repertory. He writes "Tally Sessions gives us an intense and heartfelt Sweeney Todd with an incredible baritone. Ellen Harvey's widowed Mrs. Lovett is alternately nuts, maniacally manipulative, and hysterically funny in her devotion to Sweeney. Her voice is multifaceted and up to its very difficult task. Both of these fine actors have long Broadway resumes."
---
Regional Editor Spotlight: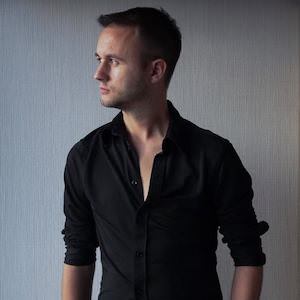 Kyle Christopher West
Dallas Senior Editor
Kyle Christopher West is obsessed with the arts. Growing up on Cape Cod, Massachusetts, Kyle trained as a gymnast and dancer where he performed across the East Coast in productions of West Side Story, Damn Yankees, Joseph and the Amazing Technicolor Dreamcoat, Fame, Footloose and more. He began professionally choreographing summer stock musicals at the Cape's Academy Playhouse at only sixteen years old (working alongside director Kim Croker, sister of Broadway's Scott Ellis), and made his directorial debut with A Chorus Line just two years later.
Upon moving to New York City in 2004, Kyle continued his education working hands-on with various Broadway and off-Broadway productions. As a promotional marketing manager, Kyle worked under Broadway producer Barry Weissler (Chicago, Grease, Annie Get Your Gun) on the Christina Applegate revival of Sweet Charity, and for Ken Davenport (Spring Awakening, It's Only A Play, Godspell, 13) on his first New York productions. Kyle also worked closely with producer Tom D'Angora (Marvelous Wonderettes, Newsical) marketing Broadway's 42nd Street, Dracula, Little Women, Jersey Boys and Forbidden Broadway. Kyle spent his evenings working in various Broadway theatres on productions of Chicago, The Color Purple, A Chorus Line and Avenue Q, and he held management positions at Disney's New Amsterdam Theatre (Mary Poppins) and off-Broadway's I Love You Because.
Kyle has worked across the US as a producer, director, choreographer, costumer, scenic designer and production photographer. For his work, he has received many awards including the AriZoni Award of Excellence, MET Award, Annie Award, Bourne Actor's Award and BroadwayWorld Award, among others. Kyle relocated to Dallas, TX in 2014 and has recently been featured in a commercial for Ameican Airlines and in the 2017 marketing campaign for Broadway's Dear Evan Hansen. He is thrilled to promote Dallas and Fort Worth as a senior editor at BroadwayWorld.
---
Join Team BroadwayWorld! Interested in joining our team, but not exactly sure what we do? All of your questions are answered, along with every open position from guest and student bloggers, Regional Editors, and more! Find out where we have open positions available here!
Related Articles