Regional Roundup: Top New Features This Week Around Our Broadway World - 2/24; THE HONEY TRAP in Boston, Glenn Close Profile, WEST SIDE STORY in Dallas and More!
BroadwayWorld presents a comprehensive weekly roundup of regional stories around our Broadway World, which include videos, editor spotlights, regional reviews and more. This week, we feature THE HONEY TRAP in Boston, Glenn Close as the latest 'Women in Theater' profile in Connecticut, WEST SIDE STORY in Dallas and more. Check out our top features below!
East/Northeast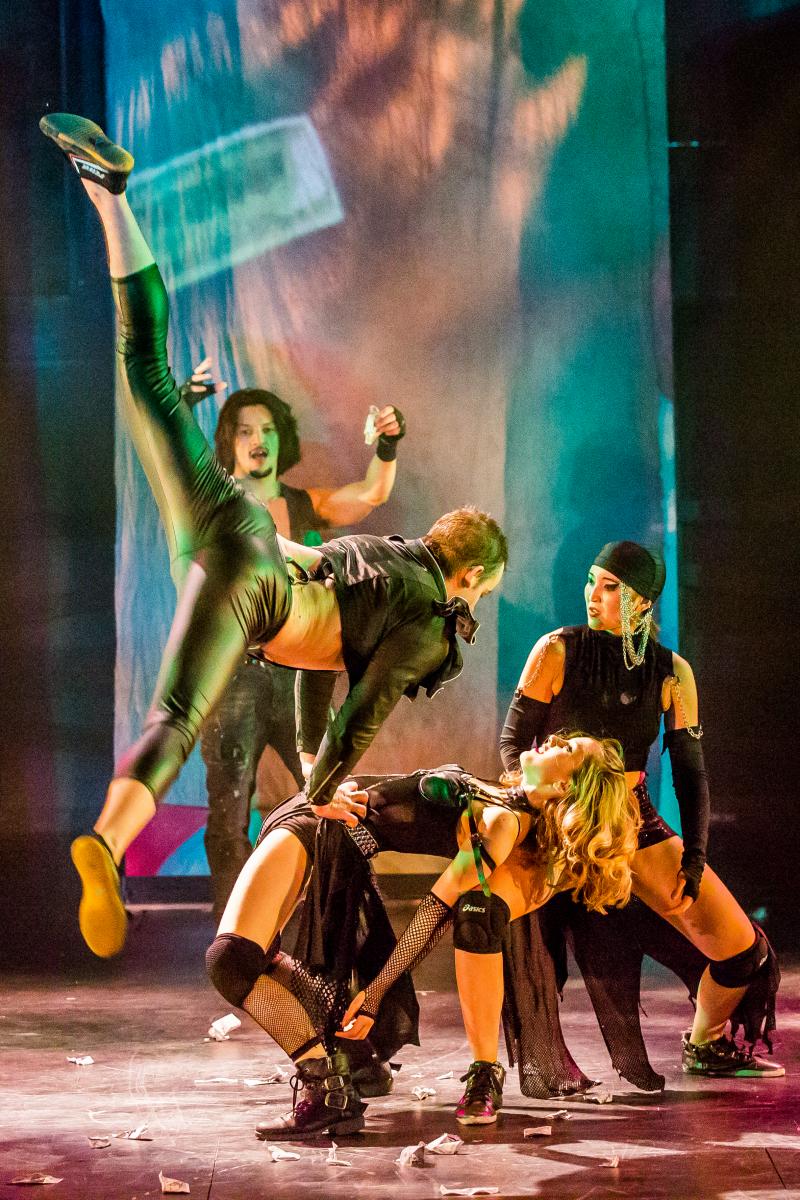 1. Washington, DC: Editor Vanessa Michaud reviews a modern adaptation of THE TAMING OF THE SHREW at Synetic Theatre. She says, "Modern adaptations of Shakespeare productions are not uncommon. It's not often, however, one comes across a modern adaptation of a Shakespeare work with absolutely no dialogue. Alas, Synetic Theater has done it more than once through their acclaimed production of The Taming of the Shrew, adapting it to Hollywood's (or "Paduawood's") socialite society through absurd costumes, flamboyant but incredible choreography by Zana Gankhuyag, and strange characters. While these elements alone seem unappealing, the combination of those elements added to the comedic design of the production but was also extremely captivating. I sometimes felt I was in a trance in a couple of scenes. I give major kudos to Tsikurishvili for the creativity that certainly shines throughout the performance." Read more here.
2. Boston, MA: Editor Nancy Grossman reviews new drama, THE HONEY TRAP at Boston Playwrights' Theatre. She says, "The cast is anchored by Boston theater veterans Adamson and Maureen Keiller (Sonia) in key roles. He inhabits his character, digging into the nooks and crannies of Dave's troubled persona. During the interview with Emily, (smartly played by Georgiadis) Dave runs the gamut from placid to aggressive, forthcoming to secretive, and Adamson smoothly shifts into each behavior without grinding any gears. In his scenes with Keiller, they pair beautifully as they banter and flirt, and she does a great job of camouflaging Sonia's intentions under the cover of emotions that may or may not be genuine. Just when you think you've got her number, Keiller scrambles the digits in the blink of an eye." Read more here.
While in Boston, our Washington, DC Editor Andrew White also reviewed the same production. He says, "Written as part of his work towards an MFA degree, THE HONEY TRAP is a work as mature and necessary as any I have seen--and over the years I've seen quite a lot. What impresses is the way McGann shows us how easily victims can lure themselves into a trap, in particular the trap of thinking that a good-looking Belfast girl might fancy a fling with a British soldier (the "Honey Trap" of the title)." Read his take on the show here.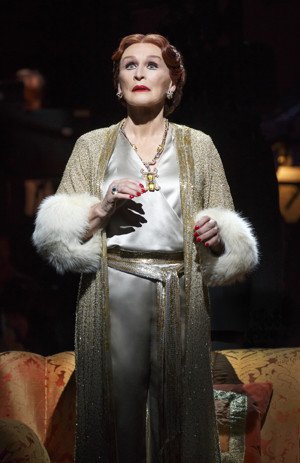 3. Connecticut: Editor Lauren Yarger shares this month's 'Women in Theater' column, featuring Glenn Close in SUNSET BOULEVARD. She says, "Her acting performance is meatier and more nuanced than it was in 1995 when she received the Tony. And if her singing voice is showing the years (as is to be expected), people don't seem to mind because she is so mesmerizing in the part. Kudos to Close. Directors and producers, take note: hire talented women to portray interesting women characters. You might just sell out the house." Read more here.
Midwest
4. Chicago, IL: Editor Rachel Weinberg reviews Victory Gardens' World Premiere, A WONDER IN MY SOUL. She says, "Under the direction of Victory Gardens Artistic Director Chay Yew, A WONDER IN MY SOUL teems with life. Oglesby and Williams have a terrific rapport as lifelong friends Birdie and Bell, who have great affection for one another even as they come into conflict once Bell's son Lafayette (Jeffrey Owen Freelon Jr.) gets himself into hot water and Bell's police officer daughter Paulina (also played by Lynn) has to step in. Joining Birdie and Bell at the salon is a long-time customer who prefers to go by the name First Lady (a fantastic Linda Bright Clay) and her new assistant Normal Beverly (Robinson again). The connections between all the characters feel utterly human, which makes the stakes of the play likewise feel real. Lynn and Robinson are especially delightful in the flashback scenes, allowing us a beautiful glimpse into the friendship at the core of this piece." Read more here.
5. Cleveland, OH:
Editor Roy Berko reviews BRING IT ON: THE MUSICAL at Beck Center For The Arts/Baldwin Wallace University's Musical Theatre Program. He says, "The power of Beck/Baldwin Wallace College's staging is Martin Céspedes' spot-on choreography and
Mary Sheridan
's cheerleading stunts which take the show to a high level of pleasurable excitement... Céspedes creatively lets loose. Constant motion rocks the stage with hip hop, poppin', breakdancing, freestyle moves, isolations, jerkin', krumping and freezes being showcased. This is a lesson in modern street dancing vocabulary and forms." Read more
here
.
South/Southeast
6. Dallas, TX: Editor Kyle West features the cast of Casa Manana's WEST SIDE STORY as our Guest Bloggers. The first episode include a video of cast members Sean Ewing (Bernardo), Addie Morales (Maria) and Olivia Sharber (Velma) as they end their first day of rehearsals. Check it out below!
7. Nashville, TN: Editor Cillea Houghton reviews MY FAIR LADY at The Larry Keeton Theatre. She says, "Erica Patterson did a fantastic job as the play's main star, Eliza Doolittle, who pulled off the sweet character's rags-to-riches transformation with ease and confidence. Her voice particularly shined on "The Rain in Spain" and "I Could Have Danced All Night," showing off her beautiful operatic vocal chops, with the character really coming to life on the latter song. Paterson captures Doolitte's striking combination of sass and charm beautifully, from exuding confidence full force on "Without You," to powerfully standing up for herself against Professor Higgins' demeaning ways. She has a special way of exhibiting the character's growth throughout the play, making for a dynamic performance." Read more here.
International
8. UK/West End: Editor Marianka Swain reviews TWELFTH NIGHT at National Theatre. She says, "Soutra Gilmour's spectacular set is the ideal playground: a pyramid of moving staircases (shades of Hogwarts) that rends in two during the opening shipwreck which separates the twins. Water then recurs throughout, from a private pool to a helpfully versatile fountain." Read more here.
National Tour Highlight: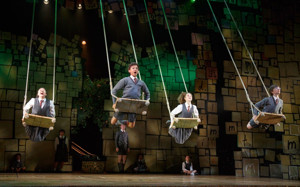 9. Salt Lake City Editor Tyler Hinton reviews MATILDA THE MUSICAL at Eccles. He says, "Jaime MacLean as Matilda (also played by Gabby Gutierrez and Jenna Weir at other performances) is sweet and sharp in all the right places and all the right times. She comes across as very young but wise beyond her years, which is spot on for this role." Read more here.
Regional Editor Spotlight:
10. Long Island Editor, Melissa Giordano: Melissa has been covering theatre for BroadwayWorld for the past five years and has loved every second of it. She is consistently inspired by the talent of the artists of her beloved Long Island and looks forward to each show. On why she loves writing for BroadwayWorld, she says, "I absolutely love writing for BroadwayWorld. It combines many of my favorite things... art, being entertained, being affected, and telling people what's awesome (and what's not) among others. The most important is being able to promote the amazing artists I have seen. Can't wait to continue this amazing time with BWW!"
STUDENT BLOGGERS! We'd like to feature a few of our student bloggers below!
College:
College Student Monica Furman discusses how to deal with rejection. Read her latest blog
here
.
High School:
High school student
Jessica Vanek
reviews
Santino Fontana
in THE GREAT AMERICAN SONGBOOK at the Smith Center Cabaret Jazz Room. Read her blog
here
.
This week, we'd like to welcome our newest contributing writer: Samantha Jo Palermo (fitness), Carey Blackburn (fitness), Bill Geheren (Chicago), Kelvin Douglas (Guest Blogger in Houston), and Sevin Ceviker (Guest Dance Blogger on FJK Dance's China Tour).
*BONUS* - Interested in joining our team, but not exactly sure what we do? All of your questions are answered, along with every open position from guest and student bloggers, Regional Editors, and more! Find out where we have open positions available here!