Photos: Peacock Shares First Look at PITCH PERFECT Spinoff Series With Adam Devine & Sarah Hyland
All six episodes are set to drop on November 23.
Peacock has shared a first look at their new Pitch Perfect spinoff series, Pitch Perfect: Bumper in Berlin. All six episodes are set to drop on November 23.
In the new series, several years after we last saw him in Pitch Perfect, Adam Devine's Bumper Allen moves to Germany to revive his music career when one of his songs becomes big in Berlin.

Joining Devine in the new series is Broadway alum Sarah Hyland, plus Flula Borg, Lera Abova, and Jameela Jamil.

Adam Devin (Righteous Gemstones, Workahaolics) returns Bumper Allen, who, after his a cappella TikTok goes viral in Berlin, moves to Germany to pursue his dreams of becoming an international pop star. 

He sets his sights on the national German Unity Day concert, and vows to work as hard as he can to transition from acapella amateur into bona fide superstar. In Germany, he feels like a fish out of mustard, but he knows he can do anything he sets his mind to.
Sarah Hyland (Modern Family, Grey Gardens on Broadway) will play Heidi, Pieter and Bumper's cheery and slightly odd American assistant. While working on Bumper's team by day, she secretly harbors dreams of being a singer-songwriter herself, and moonlights by performing original songs in a Berlin cabaret.

Flula Borg (Pitch Perfect 2, The Suicide Squad, Curb Your Enthusiasm) will play Pieter Kramer who has transitioned from German a cappella star to discredited German music manager. He signs Bumper as his only client, and brings him to Berlin to pursue his dreams.

Lera Abova (Anna) will play Thea, Pieter's sister and a prominent Berlin DJ and music producer. She performs in clubs all over the city as DJ Das Boot. She is as cool as Berlin in December (4.1°C).
Jameela Jamil (The Good Place, She Hulk) will play a bombastic and flashy up-and-coming German pop star. Gisela is Pieter's ex-girlfriend and Bumper's main rival at the German Unity Day concert. She will stop at nothing to beat him to stardom.
The original Pitch Perfect film was released in 2012 and starred Anna Kendrick, Ben Platt, Skylar Astin, Rebel Wilson, Devine, and more. The sequel was released in 2015 with the third and final film coming out in 2017.
Photos Courtesy of Peacock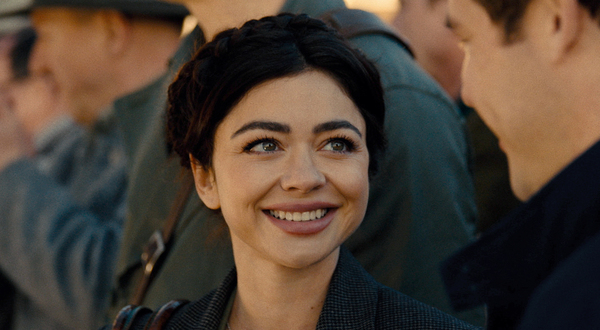 Sarah Hyland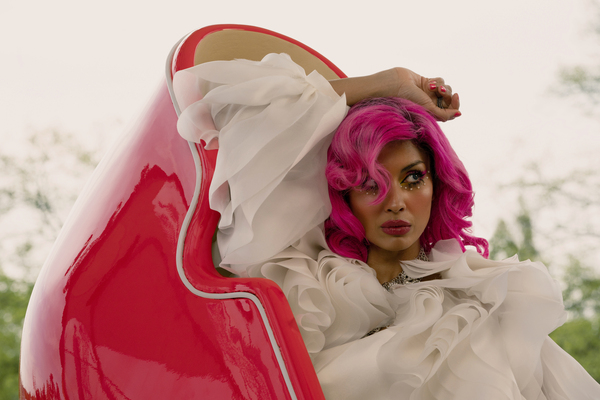 Jameela Jamil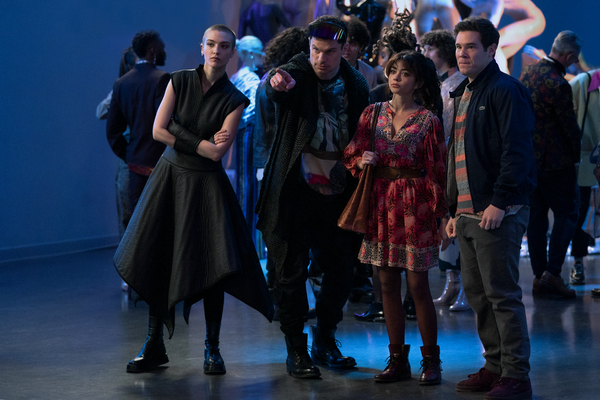 Lera Abova as Lina, Flula Borg as Pieter, Sarah Hyland as Heidi, Adam Devine as Bumper Allen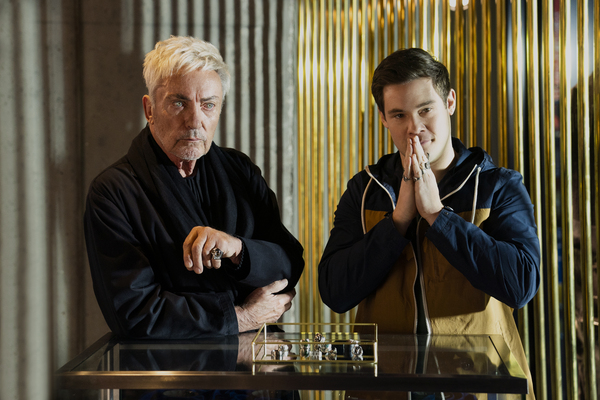 Udo Kier and Adam Devine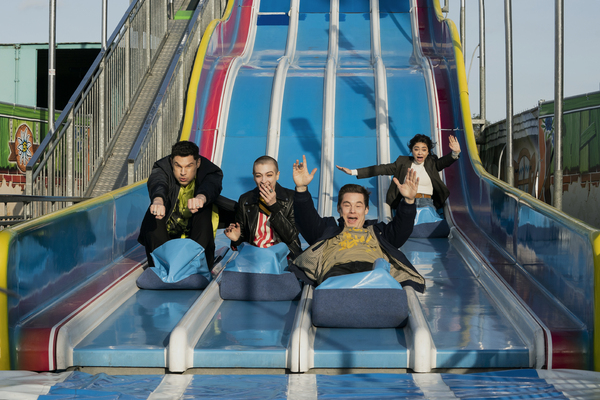 Flula Borg as Pieter, Lera Abova as Lina, Adam Devine as Bumper Allen, Sarah Hyland as Heidi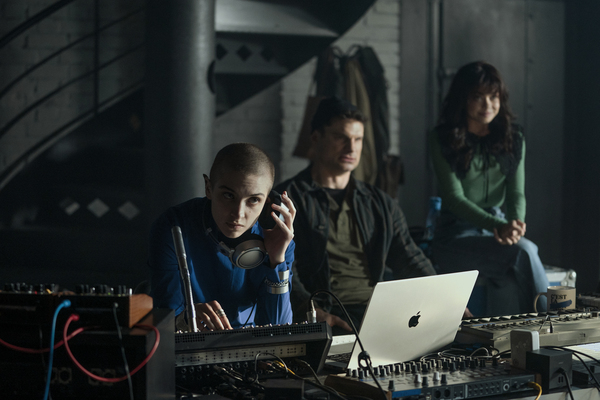 Lera Abova as Lina, Flula Borg as Pieter, Sarah Hyland as Heidi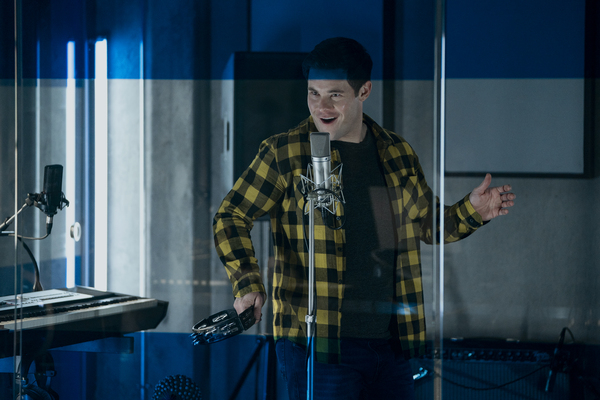 Adam Devine as Bumper Allen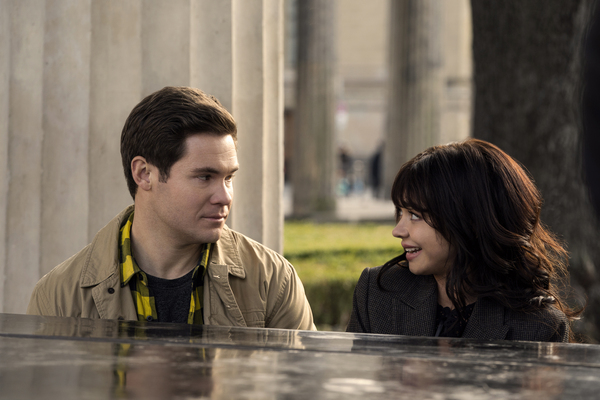 Adam Devine as Bumper Allen, Sarah Hyland as Heidi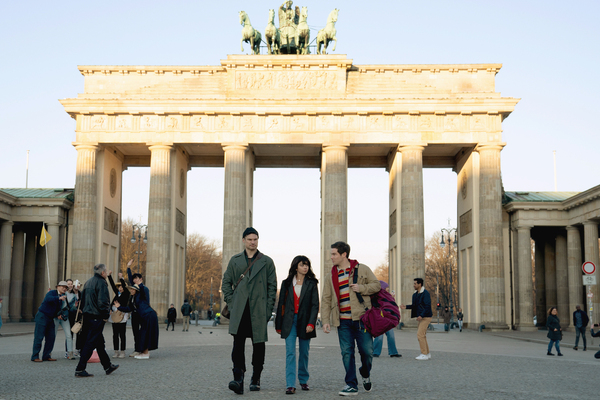 Flula Borg as Pieter, Adam Devine as Bumper Allen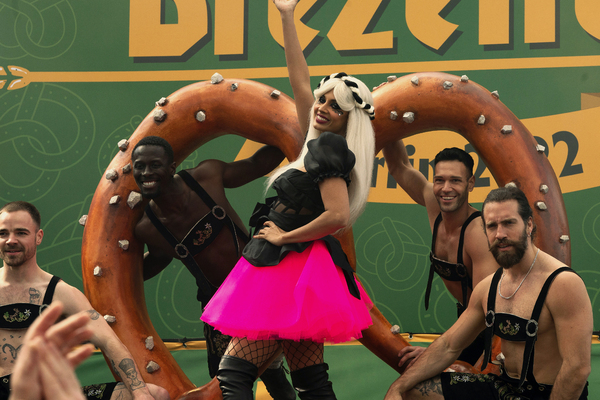 Jameela Jamil as Gisela

Related Stories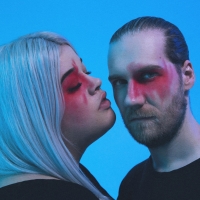 Poppymoon Releases New EP 'I'

November 25, 2022

I is the story of the German pop duo's origins, their beginnings as Poppymoon, and how their paths intertwined. The duo wanted to create a record that represented their authentic selves. The characters may differ, the moods may vary, but ultimately, it's all one coin. As for Poppymoon's songs, the same applies. 
---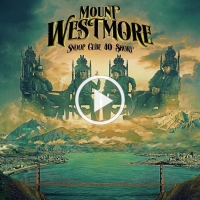 West Coast Supergroup Mount Westmore Release 'Free Game'

November 25, 2022

The West Coast's very own supergroup, Mount Westmore, drops a second single and visual for "Free Game" via the label Mount Westmore with MNRK Music Group. The uber rap group, made up of Hip Hop's West Coast royalty, Snoop Dogg, Ice Cube, E-40, and Too $hort, will release their new 16-track album titled Snoop Cube 40 $hort soon.
---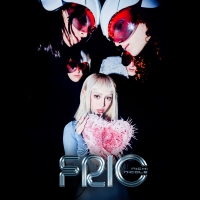 Nicki Nicole Releases New Single 'Frío'

November 25, 2022

The Latin GRAMMYs® nominee attended the awards in which her Christina Aguilera collaboration 'Pa Mi Muchachas' was 4x nominated. Nicki is currently in the midst of her first Mexico headline tour. It follows her recent North America festival performances at Coachella, This Ain't No Picnic and Baja Beach.
---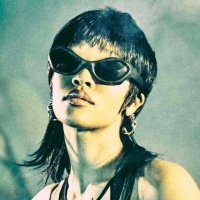 Tamera Shares New Single 'Insensitive'

November 25, 2022

Tamera returns to the limelight with her latest single "Insensitive". Following the release of her recent sizzling summertime remix of her debut EP single "Wickedest" featuring new vocals from Haile, on "Insensitive" Tamera continues to lean into her West African heritage, harnessing the seductive sounds of her inner goddess.
---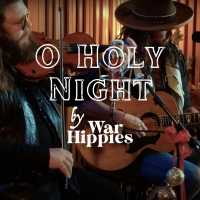 War Hippies Release Christmas Cover of 'O Holy Night'

November 25, 2022

War Hippies release long awaited and fan favorite holiday cover of 'O Holy Night.' This was the first song band members Scooter Brown and Donnie Reis ever recorded together when they first formed their act in late 2021. This single quickly became the crowd's favorite song in concert, with frequent requests to release the song since the beginning.
---