Photos: Peacock Shares First Look at PITCH PERFECT Spinoff Series With Adam Devine & Sarah Hyland
All six episodes are set to drop on November 23.
Peacock has shared a first look at their new Pitch Perfect spinoff series, Pitch Perfect: Bumper in Berlin. All six episodes are set to drop on November 23.
In the new series, several years after we last saw him in Pitch Perfect, Adam Devine's Bumper Allen moves to Germany to revive his music career when one of his songs becomes big in Berlin.

Joining Devine in the new series is Broadway alum Sarah Hyland, plus Flula Borg, Lera Abova, and Jameela Jamil.

Adam Devin (Righteous Gemstones, Workahaolics) returns Bumper Allen, who, after his a cappella TikTok goes viral in Berlin, moves to Germany to pursue his dreams of becoming an international pop star. 

He sets his sights on the national German Unity Day concert, and vows to work as hard as he can to transition from acapella amateur into bona fide superstar. In Germany, he feels like a fish out of mustard, but he knows he can do anything he sets his mind to.
Sarah Hyland (Modern Family, Grey Gardens on Broadway) will play Heidi, Pieter and Bumper's cheery and slightly odd American assistant. While working on Bumper's team by day, she secretly harbors dreams of being a singer-songwriter herself, and moonlights by performing original songs in a Berlin cabaret.

Flula Borg (Pitch Perfect 2, The Suicide Squad, Curb Your Enthusiasm) will play Pieter Kramer who has transitioned from German a cappella star to discredited German music manager. He signs Bumper as his only client, and brings him to Berlin to pursue his dreams.

Lera Abova (Anna) will play Thea, Pieter's sister and a prominent Berlin DJ and music producer. She performs in clubs all over the city as DJ Das Boot. She is as cool as Berlin in December (4.1°C).
Jameela Jamil (The Good Place, She Hulk) will play a bombastic and flashy up-and-coming German pop star. Gisela is Pieter's ex-girlfriend and Bumper's main rival at the German Unity Day concert. She will stop at nothing to beat him to stardom.
The original Pitch Perfect film was released in 2012 and starred Anna Kendrick, Ben Platt, Skylar Astin, Rebel Wilson, Devine, and more. The sequel was released in 2015 with the third and final film coming out in 2017.
Photos Courtesy of Peacock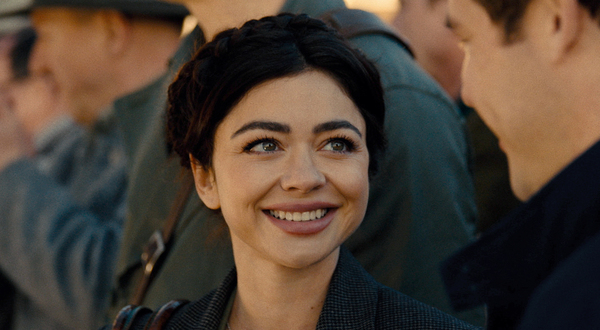 Sarah Hyland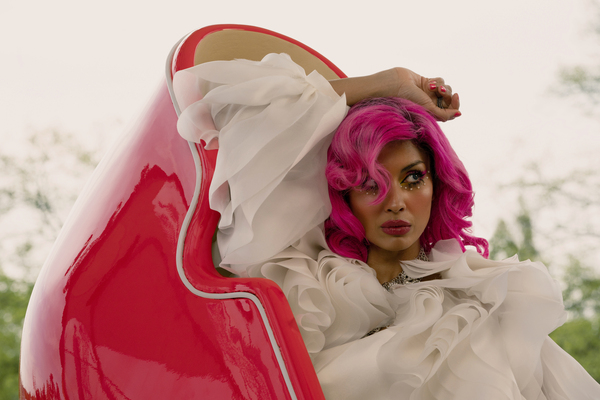 Jameela Jamil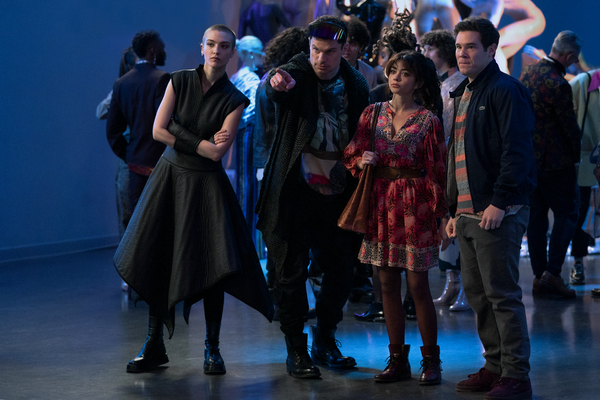 Lera Abova as Lina, Flula Borg as Pieter, Sarah Hyland as Heidi, Adam Devine as Bumper Allen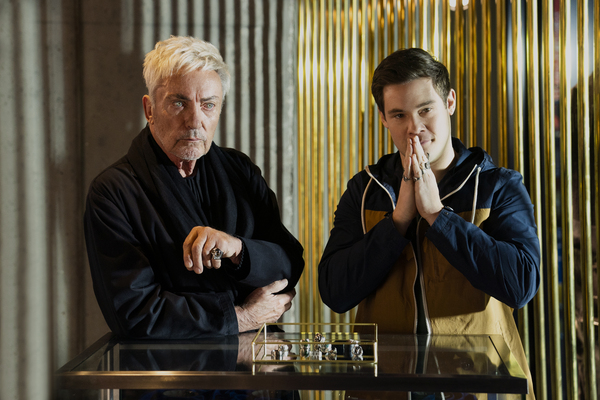 Udo Kier and Adam Devine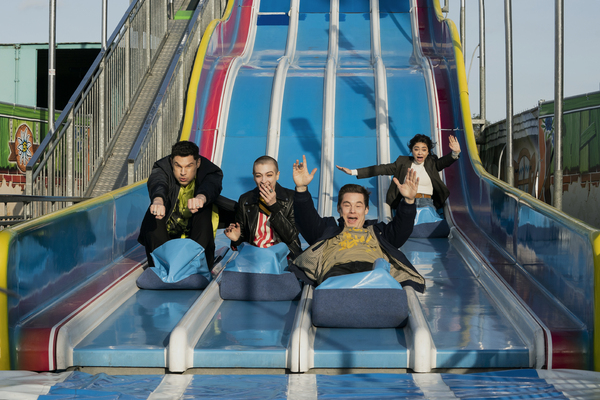 Flula Borg as Pieter, Lera Abova as Lina, Adam Devine as Bumper Allen, Sarah Hyland as Heidi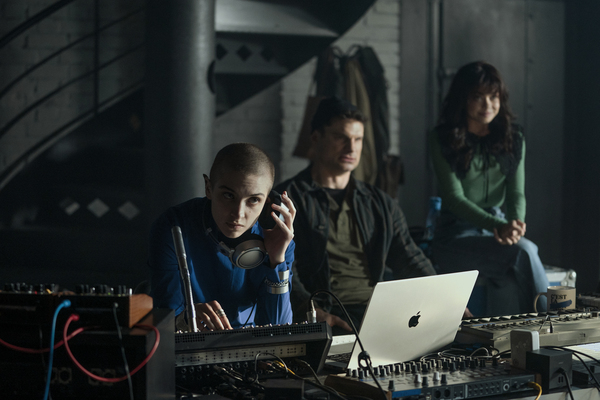 Lera Abova as Lina, Flula Borg as Pieter, Sarah Hyland as Heidi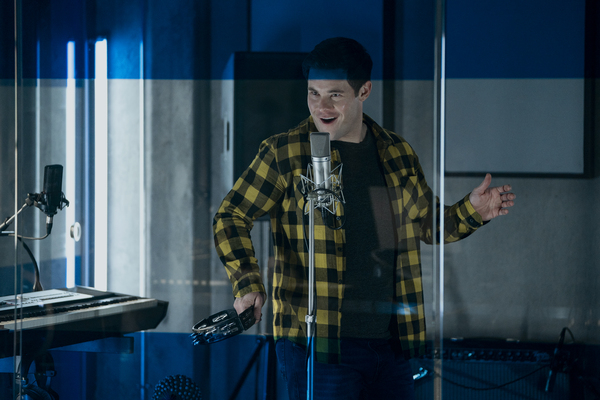 Adam Devine as Bumper Allen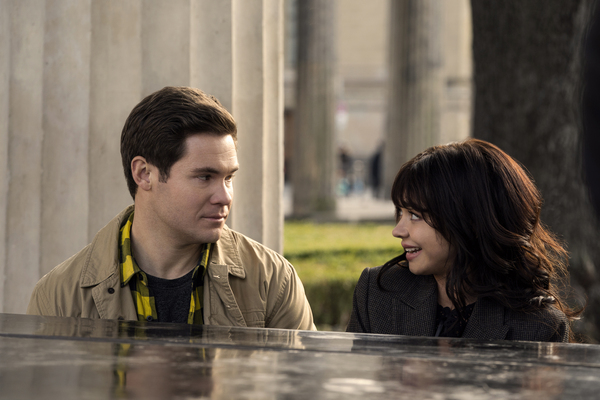 Adam Devine as Bumper Allen, Sarah Hyland as Heidi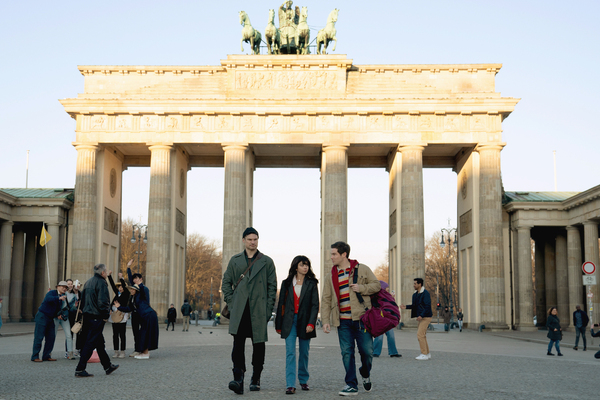 Flula Borg as Pieter, Adam Devine as Bumper Allen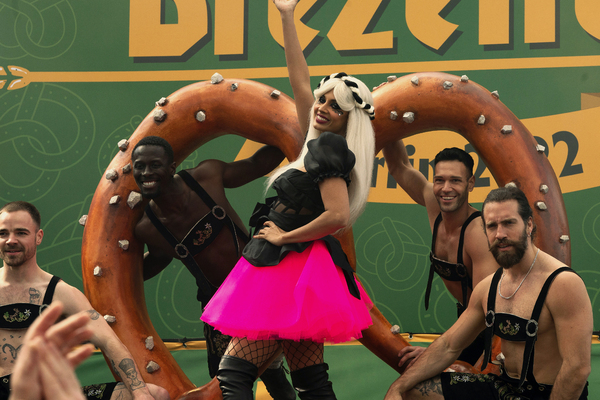 Jameela Jamil as Gisela

Related Stories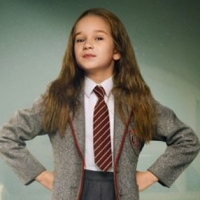 Broadway Streaming Guide: December 2022 - Where to Watch MATILDA THE MUSICAL & More New Releases!

December 3, 2022

2022 is going out with a bang with new movies, series, and concerts to keep Broadway fans entertained all month long! From the new film adaptation of Matilda the Musical to Idina Menzel's new documentary on Disney+, December's streaming guide has something for everyone!
---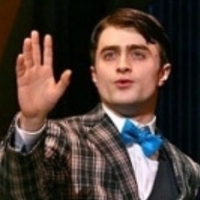 HARRY POTTER Stars Who Have Appeared on Broadway

December 3, 2022

To celebrate Daniel Radcliffe's return to theatre in the Off-Broadway revival of Merrily We Roll Along, we are taking a look back at the stage careers of he and his fellow Harry Potter film cast members. Keep reading to find out times you may have seen Rupert Grint, Alan Rickman, Maggie Smith, Ralph Fiennes, Imelda Staunton, and more onstage!
---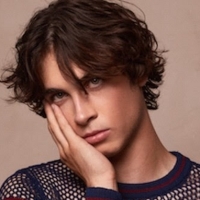 VIDEO: Aidan Bissett Shares Video for 'I Can't Be Your Friend'

December 2, 2022

Aidan Bissett writes the book on the notion of being "just friends" with someone you're attracted to in the official video for "I Can't Be Your Friend," which is out now. Directed by Brooke James (Troye Sivan), the clip finds Bissett and the object of his affection (played by Faith Hines) going in circles and moving in for a kiss that never comes.
---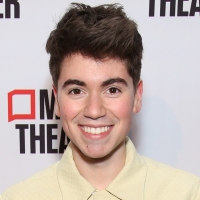 Noah Galvin to Star In Meet Cute's Holiday Rom-Com Series

December 2, 2022

Noah Galvin will star in Meet Cute's December series, "Christmasuzannukkah." Noah Galvin is best known for playing Dr. Asher Wolke in the TV series The Good Doctor, Kenny O'Neal in the ABC sitcom The Real O'Neals and for taking the lead role in the Broadway musical Dear Evan Hansen.
---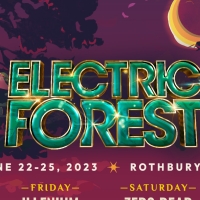 Electric Forest Announces 2023 Initial Lineup

December 2, 2022

Electric Forest announces the much anticipated 2023 Initial Lineup for the adored music, camping, and arts festival in Rothbury, MI from June 22 - 25, 2023. After the reunion of a lifetime in 2022, Electric Forest returns with an impressive lineup of Electric Forest favorites, acclaimed headliners, and innovative emerging artists.
---