Photo & Video Special: Barbra Streisand (and Family) Wow in Sold Out O2 Concert for European Tour Debut
Barbra Streisand kicked off her European tour last night, June 1st, in London, with a sold out concert at the O2 Arena! Multiple standing ovations, screaming fans and more greeted the legendary star and BroadwayWorld.com has secured photos and a video snippet below.
Following her dazzling North American tour of Back to Brooklyn in 2012, Barbra Streisand LIVE! will visit Europe to kick off summer with this mini, select city tour. Appearing for the first time ever in Israel, Cologne, Amsterdam and returning to London for the first time in six years. Barbra Streisand Live is an unparalleled evening of timeless hits, combining her elegant voice, with self-deprecating humor and charming banter.
Surrounded by a sixty piece orchestra, with special guests Chris Botti, her son Jason Gould, sister Roslyn Kind. Barbra's highly successful North American tour which included Canada has been retooled as Barbra Streisand Live and is sure to deliver a truly enchanted evening. For tickets and full dates HERE.
Photo credits: Dave Hogan for Barbra Streisand, BarbraStreisand.com, Video credit: LiveNation

Barbra Streisand

Barbra Streisand

Barbra Streisand

Jason Gould (Barbra Streisand's son)

Barbra Streisand performs on stage with her son Jason Gould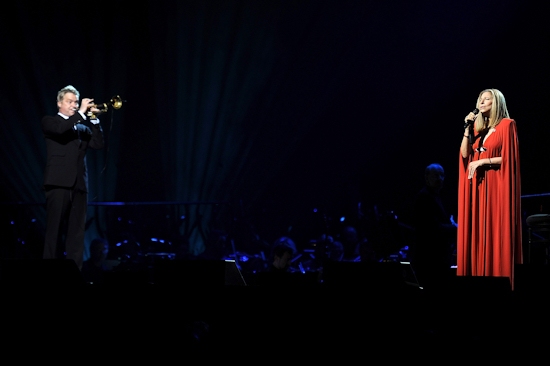 Barbra Streisand performs on stage with Chris Botti

Barbra Streisand performs with her sister Roslyn Kind and son Jason Gould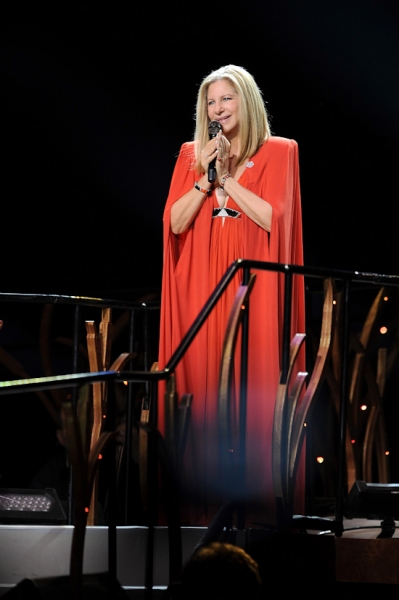 Barbra Streisand

Barbra Streisand performs on stage with her sister Roslyn Kind