Photos: The New Jewish Home Celebrates 8 Remarkable New Yorkers Over 80
More than 480 business and philanthropic leaders, influencers, older adult advocates, and cultural patrons gathered at the Ziegfeld Ballroom Monday at the fifth annual Eight Over Eighty benefit gala hosted by The New Jewish Home. The nonprofit paid tribute to eight New Yorkers who, in their ninth and tenth decades, continue to live lives of remarkable achievement, vitality, and civic engagement. The event raised $1.1 million to support The New Jewish Home, one of the nation's largest and most diversified nonprofit older adult health care systems, providing rehabilitation, skilled nursing and health care programs, which serves 12,000 older adults of all faiths and ethnicities annually.
The New Jewish Home also paid special tribute to Audrey S. Weiner, D.S.W., M.P.H., who retired as President and CEO in December 2017 after almost 25 years of distinguished service. While retired from day-to-day leadership role at The New Jewish Home, Dr. Weiner has stayed on as President of The Jewish Home's Fund for the Aged, Inc., where she spearheads Jewish Home's The Living Center of Manhattan capital campaign.
The Eight Over Eighty honorees, each of whom was celebrated in a video vignette, included entertainment legend Clive Davis (age 85), renowned journalist Marilyn Berger (age 82), political trailblazer David Dinkins (age 90), philanthropy stalwart Elizabeth McCormack (age 96), academia visionary Vartan Gregorian (age 83), nonprofit luminary Stephen Solender (age 80), and finance leaders Roy Zuckerberg (age 82) and John G. Heimann (age 88). These men and women, the best of the best in their fields, continue to show the world that trailblazing is ageless.
Jeffrey I. Farber, M.D., President and CEO of The New Jewish Home, said, "Wisdom, leadership, and generosity are just a few of the words that come to mind when you invoke the names of tonight's Eight Over Eighty honorees. While their lives and careers have helped shape our world and made it a better place, today - in their 80s and 90s - they continue to achieve and inspire. It is a privilege to be in their company."
In a special presentation to Audrey Weiner, Frederic Bloch, a member of The New Jewish Home board of directors, said, "I am thrilled to have this opportunity to pay tribute to my mentor, Audrey Weiner. A national leader in eldercare, she guided The New Jewish Home with grace, aplomb, steely determination, and, when necessary, toughness - making it among the premier health providers in the country. She will forever be a role model for us, as a colleague, a leader and friend and will demonstrate, for decades to come, what it really means to age like a New Yorker."
Members of the Eight Over Eighty Gala Committee included Carol Becker, Lisa Lippman and Benjamin Finkelstein, Robin and Scott Gottlieb, Judy and Michael Luskin, Nanette Rosenberg, Tami Schneider, and Sofia and Mike Segal.
Abbreviated biographies of the Eight Over Eighty honorees follow below. For photos and full biographies, please visitwww.8over80.org.
Photo credit: Ann Billingsley Photography

Political trailblazer and honoree David N. Dinkins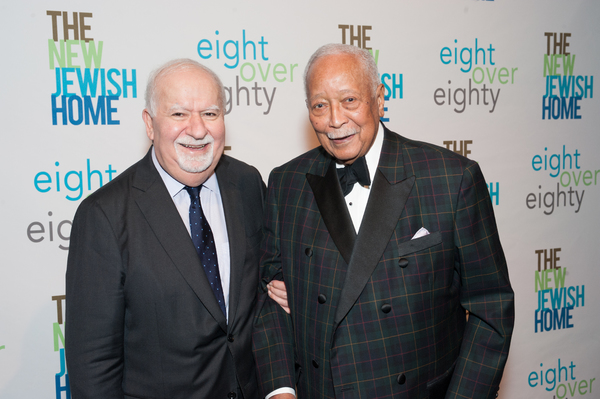 Academia visionary and honoree Vartan Gregorian; Political trailblazer and honoree David N. Dinkins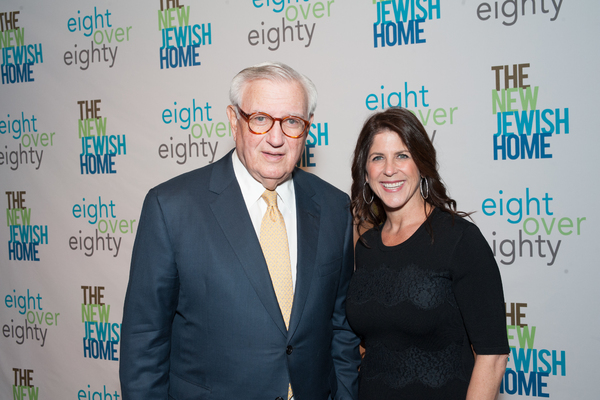 Finance leader and honoree Roy Zuckerberg; Tami J. Schneider, a member of The New Jewish Home board of directors

Frederic L. Bloch, a member of The New Jewish Home board of directors; Mike Segal; Sofia Segal, a member of The New Jewish Home board of directors; Jeffrey I. Farber, M.D., President and CEO of The New Jewish Home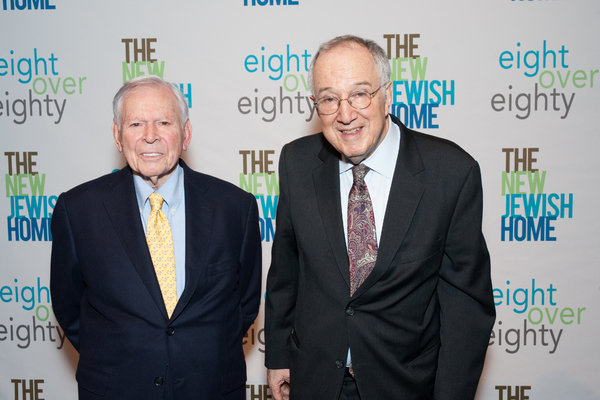 Finance leader and honoree John G. Heimann; Nonprofit luminary and honoree Stephen Solender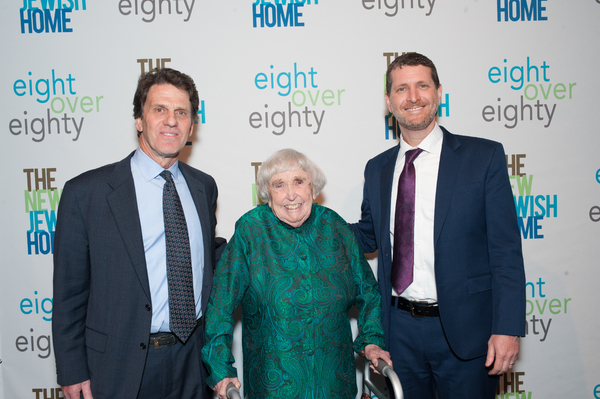 Chair of The New Jewish Home board of directors Michael Luskin; Philanthropy stalwart and honoree Elizabeth McCormack; Jeffrey I. Farber, M.D., President and CEO of The New Jewish Home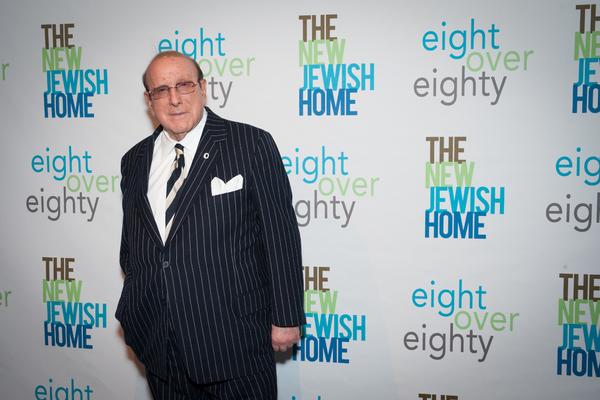 Entertainment legend and honoree Clive Davis

Backrow: Finance leader and honoree John G. Heimann; Finance leader and honoree Roy Zuckerberg; Renowned journalist and honoree Marilyn Berger; Entertainment legend and honoree Clive Davis Front row: Philanthropy stalwart and honoree Elizabeth McCormack; Political trailblazer and honoree David N. Dinkins; Nonprofit luminary and honoree Stephen Solender; Academia visionary and honoree Vartan Gregorian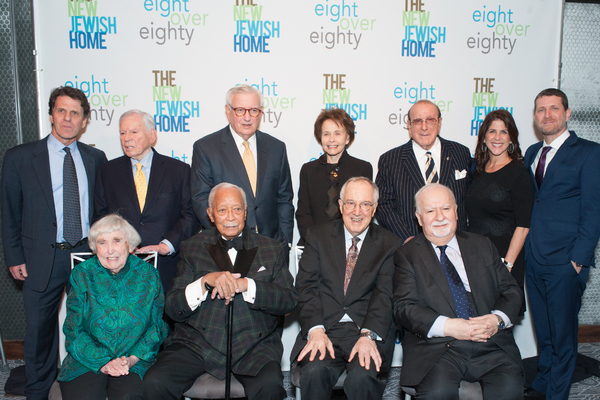 Back row: Chair of The New Jewish Home board of directors Michael Luskin; Finance leader and honoree John G. Heimann; Finance leader and honoree Roy Zuckerberg; Renowned journalist and honoree Marilyn Berger; Entertainment legend and honoree Clive Davis; Tami J. Schneider, a member of The New Jewish Home board of directors; Jeffrey I. Farber, M.D., President and CEO of The New Jewish Home Front row: Philanthropy stalwart and honoree Elizabeth McCormack; Political trailblazer and honoree David N. Dinkins; Nonprofit luminary and honoree Stephen Solender; Academia visionary and honoree Vartan Gregorian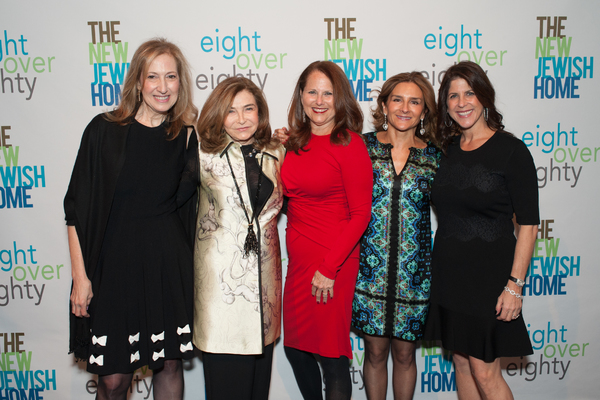 Carol Becker, a member of The New Jewish Home board of directors; Sofia Segal, a member of The New Jewish Home board of directors; Audrey S. Weiner, D.S.W., M.P.H., President of The Jewish Home's Fund for the Aged, Inc.; Lisa Lippman; a member of The New Jewish Home board of directors; and Tami J. Schneider, a member of The New Jewish Home board of directors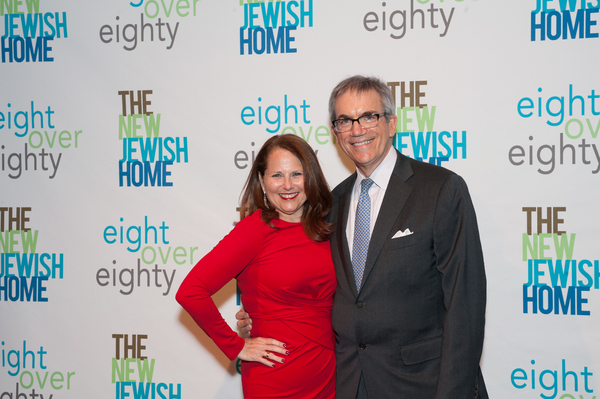 Audrey S. Weiner, D.S.W., M.P.H., President of The Jewish Home's Fund for the Aged, Inc.; Frederic L. Bloch, a member of The New Jewish Home board of directors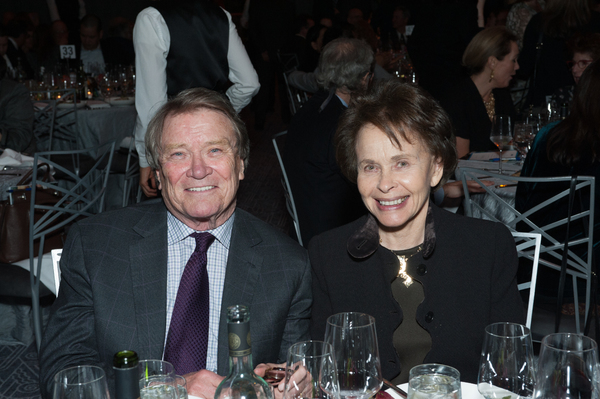 Steve Kroft; Renowned journalist and honoree Marilyn Berger

Back row: Gabriel H. Brandeis, MD, Medical Director, The New Jewish Home; Arthur Margon; Marilyn Margon, Board Member of The New Jewish Home Front row: Nancy Brandeis; Daniel Heymann; Gillian Katz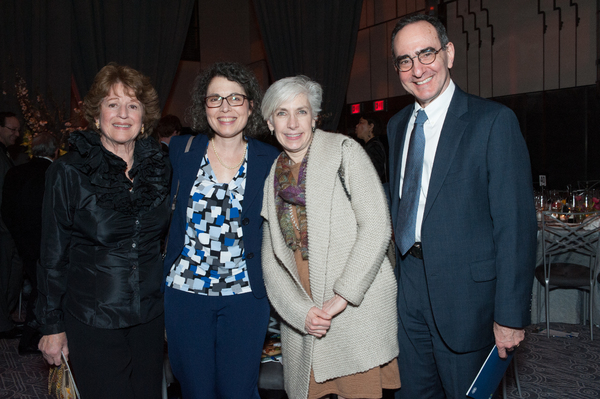 Susan Glickman, a member of The New Jewish Home board of directors; Elizabeth (Liz) Weingast, staff member of The New Jewish Home; Nancy Brandeis; Gabriel H. Brandeis, MD, Medical Director, The New Jewish Home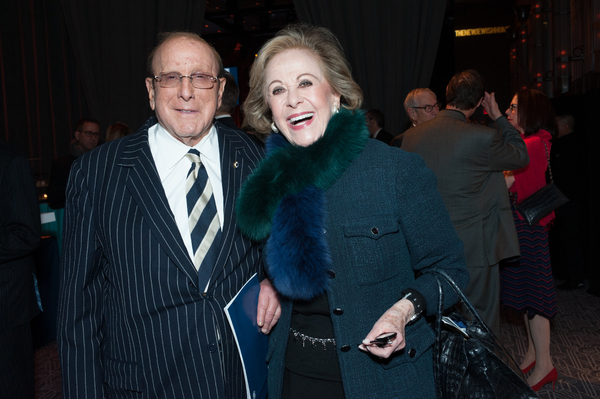 Entertainment legend and honoree Clive Davis; Eva Mohr