Latest News on David Dinkins
David Dinkins News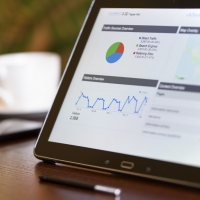 Industry Pro Newsletter: New CEO of Second City, New Leadership Across the Country
by Alex Freeman - Sep 19, 2022
With the announced closing of Broadway's longest running show, questions have risen about tourism (the numbers in New York actually look much stronger than a hot take on Phantom might suggest), about the resiliency of brands (also highlighted by what the future might hold for Second City), and what gets audiences excited to come out to the theater.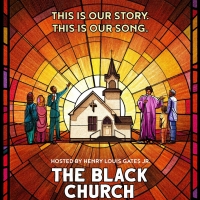 Composer Matthew Head Talks PBS' THE BLACK CHURCH On Tom Needham's SOUNDS OF FILM
by Chloe Rabinowitz - Feb 16, 2021
THE BLACK CHURCH's composer Matthew Head joins Tom Needham on the next SOUNDS OF FILM. Emmy-winning composer Matthew Head (P-Valley) scored PBS and WETA's upcoming 'The Black Church: This is Our Story, This is Our Song.' His inspiration for creating the score and brand new gospel songs comes from his own childhood experiences in the Black church.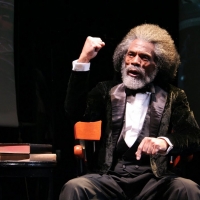 How Theatres Everywhere Are Celebrating Black History Month
by Nicole Rosky - Feb 9, 2021
This February, BroadwayWorld is committed to celebrating the outstanding contributions that Black artists have made to the American theatre. How can you tune in for Black History month programming? We've rounded up just a few events that highlight that legacy.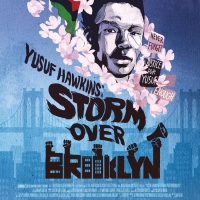 VIDEO: HBO Shares Trailer for YUSUF HAWKINS: STORM OVER BROOKLYN
by Kaitlin Milligan - Jul 15, 2020
YUSUF HAWKINS: STORM OVER BROOKLYN, directed by Muta'Ali Muhammad ("Life's Essentials with Ruby Dee") and debuting WEDNESDAY, AUGUST 12 (9:00-10:40 p.m. ET/PT), tells the story of Yusuf Hawkins, a black teenager who was murdered in 1989 by a group of young white men in Bensonhurst, Brooklyn.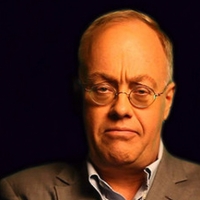 Chris Hedges, Jesse Ventura And CORPORATE COUP D'ETAT Director Join Tom Needham On The Next SOUNDS OF FILM
by A.A. Cristi - Apr 22, 2020
Tom Needham will be interviewing Fred Peabody, the director of CORPORATE COUP D'ETAT, writer Chris Hedges, and TV Host Jesse Ventura this Thursday on WUSB's SOUNDS OF FILM.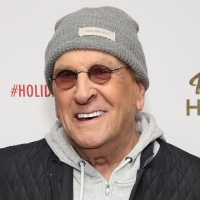 Photo Coverage: Remembering Veteran Actor Danny Aiello
by Walter McBride - Dec 26, 2019
Take a look back on the life and career of Danny Aiello with a collection of photos we've snapped over the years.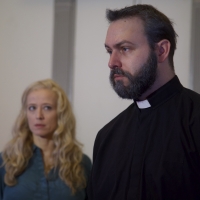 BWW Review: A CITY OF REFUGE Offers Communion Amidst Crisis at The Center At West Park
by Derek McCracken - Dec 20, 2019
Inspired by true events, A City of Refuge from Primitive Grace Theatre Ensemble brings the audience squarely to church, a haven-as-melting-pot that reaches its boiling point and beyond. As a motley crew of community members collectively tries to absorb the shockwaves of what's happening outside (the Washington Heights riots), they must individually bear witness to each other, as well as to their own fears, biases, and the need for personal strength amidst relentless violence, shared vulnerability, and dwindling resources.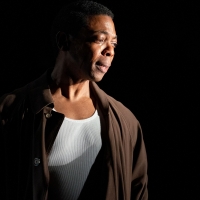 BWW Review: Michael Benjamin Washington Portrays Members Of A Divided Community in Crisis in Anna Deavere Smith's FIRES IN THE MIRROR
by Michael Dale - Nov 13, 2019
It's been a long-time point of pride among New Yorkers to be living in the most culturally and ethnically diverse spot on the planet, and given the history of the planet you can say that, comparatively, the city has done pretty well in encouraging a society of integration and acceptance.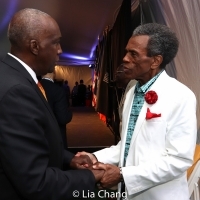 Photo Flash: Andre De Shields Receives Certificate Of Recognition From The New York City Mayor's Office and Harlem Week Pride 50 Award
by Stephi Wild - Jul 20, 2019
Prior to Thursday night's performance of Anais Mitchell's Hadestown, Tony and Emmy Award winner André De Shields was being honored at the annual Harlem Week kick-off reception at Gracie Mansion in New York.

48 LAWS OF POWER's Robert Greene and Composer Ilan Eshkeri To Be Guests On Tom Needham's SOUNDS OF FILM
by Stephi Wild - May 5, 2019
THE LAWS OF HUMAN NATURE Author, Robert Greene, and UK-based composer Ilan Eshkeri are Tom Needham's special guests this Thursday at 6 pm on WUSB's THE SOUNDS OF FILM.
David Dinkins Videos