Photo Flash: The Black Is Beautiful Project Present Reading of 12 ANGRY MEN
The cast of Beautiful: the Carol King Musical's "The Black is Beautiful Project" launches their first community outreach event with 12,000 Voices staged reading of "12 Angry Men" by 12 impassioned women!
This past September, Lauren Class Schneider produced a staged reading of Reginald Rose's "12 Angry Men" performed by 12 Broadway women, followed by voter registration facilitated by the League of Women Voters, to allow audience members the chance to register or update their registration.
The success and impact were inspiring.
With the knowledge that one reading of "12 Angry Men" performed by 12 Impassioned Women, was impactful, what would happen if this was done nationwide - - over the same weekend, in many communities? For some context, Reginald Rose wrote the "12 Angry Men," 19 years before women were permitted to serve on juries in all 50 states. Recognizing the significance and the possibilities, Schneider became the founder and producer of 12,000 Voices ( https://12000voices.com/)
"Harnessing the power of storytelling by simultaneously presenting this timeless play around the country, we're stimulating community engagement on a local level" said Schneider, who has served as campaign staff on several presidential campaigns along with her experience as a Broadway producer. "Because the play makes a powerful argument for the value of civic involvement, it's a great platform for a voter registration event."
12,000 Voices is taking place April 5th - April 8th, 2019. Schneider's grassroots efforts have garnered over 60 different groups, in 23 states and Canada. Participants ranging in age from middle school to women in their nineties will all be having readings of their own. Cities include NYC, Chicago, LA, Ketchikan, Alaska; Duluth, Minnesota; Lewiston, Idaho; Everett, Washington; Lubbock, Texas; Appleton, Wisconsin and Courtenay, BC in Canada. Each reading will include voter registration, and some, a panel discussion.
On April 4, the national initiative will be kicked off by cast members from Broadway's hit musical "Beautiful" who created The Black is Beautiful Project. Their reading will be the first and only all black female cast participating in 12,000 Voices "12 Angry Men" by 12 impassioned women. It is directed by Schele Williams and features Broadway actresses from Beautiful, Frozen, Aladdin, Evita, Moulin Rouge, Avenue Q, A Bronx Tale, The Lion King and more.
The Black is Beautiful Project was first created by cast members of "Beautiful: the Carole King Musical" as a celebration of Black History Month. Noting the greater impact this initiative could have, TBIBP began to explore ways to advocate for artists of color year round. Our mission is to show the importance of representation and opportunity, to celebrate the contributions and achievements of black artists, and perform community outreach for young artists in need of mentorship and inspiration.
Co-founders of The Black in Beautiful Project, Daniel Torres and TyNia Brandon said, "We're thrilled to join forces with 12,000 Voices as the kick-off to this amazing national initiative. Presenting their first and only all African-American Female reading of "12 Angry Men" by 12 Impassioned Women fits our mission. By aligning with 12,000 Voices we are able to bring this important play to the diverse student body of Manhattan Comprehensive Night and Day School. We strongly believe having an all black female cast for "12 Angry Men" will give our audience a new perspective to comprehend and connect with this classic play as well as inspire voter participation and civic engagement."
Manhattan Comprehensive Night & Day School is a one-of-a-kind public high school for non-traditional students ages seventeen to twenty-one. Students can attend either night or day classes while working full-time and attending to adult responsibilities. Manhattan Comprehensive Night & Day High School has been serving students around the clock since 1989
Photo Credit: Julia Johanos insta: @yoyohanos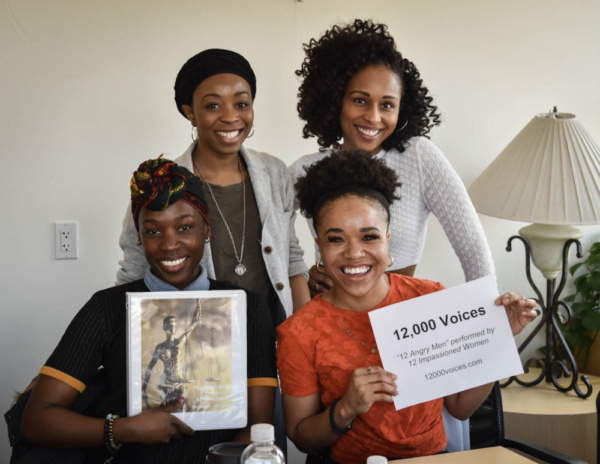 LaQuet Sharnell Pringle, Jasmin Walker, Gabrielle Elisabeth, Housso Semon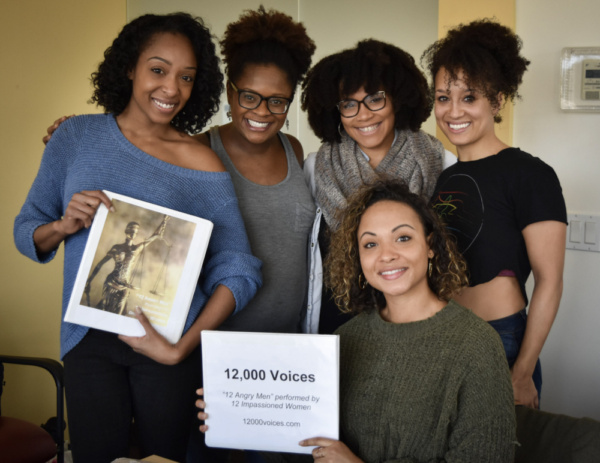 Tiffany Evariste, Gabrielle Reid, Ashley Alexandra Seldon, Ashley Blanchet, Alex Hairston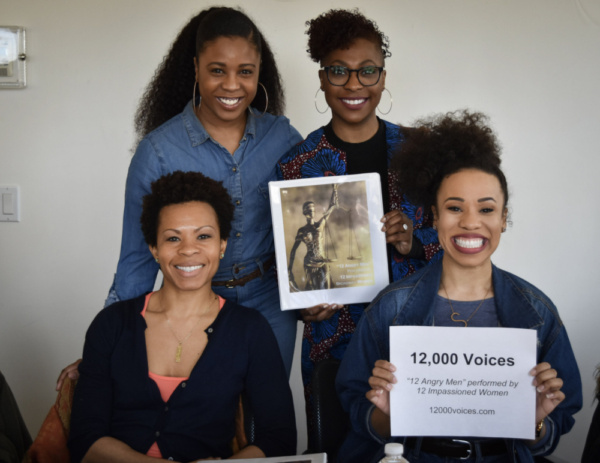 Shonica Gooden, TyNia Brandon, Salisha Thomas, Bahiyah Hibah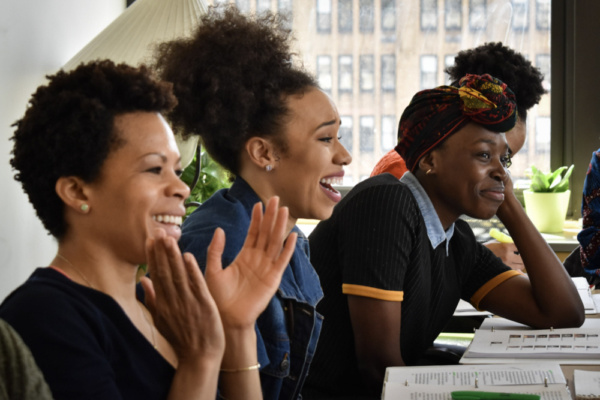 Bahiyah Hibah, Salisha Thomas, Housso Semon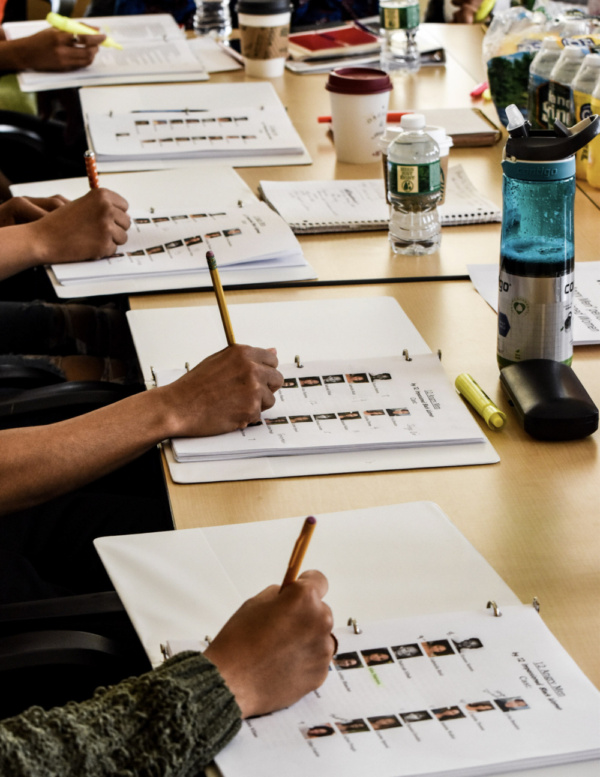 Director Schele Williams and the cast of "12 Angry Men" by 12 impassioned women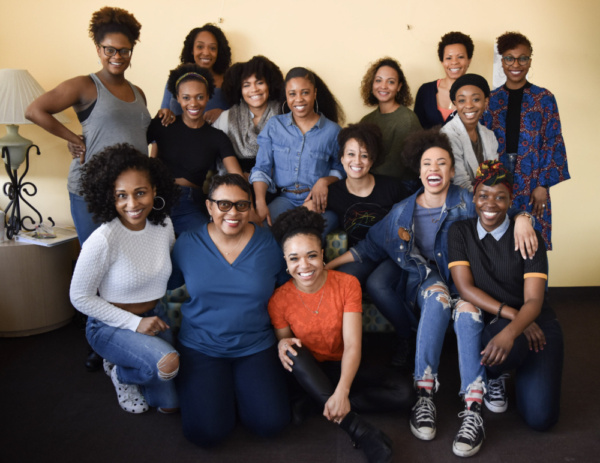 Gabrielle Reid, Kimber Sprawl, Tiffany Evariste, Ashley Alexandra Seldon, Ashley Blanchet, Alex Hairston, Bahiyah Hibah, TyNia Brandon, LaQuet Sharnell Pringle, Housso Semon, Salisha Thomas, Gabrielle Elisabeth, Schele Williams, and Jasmin Walker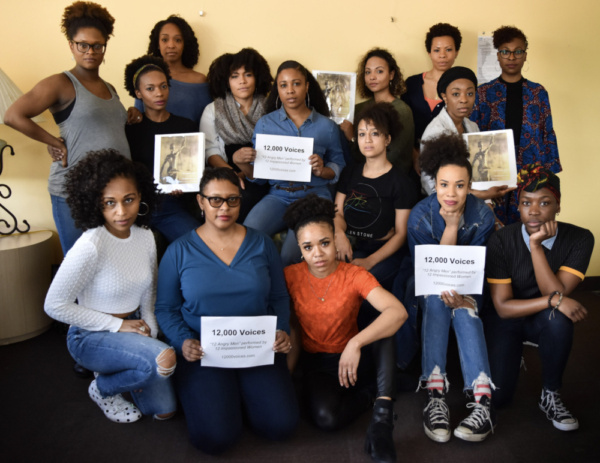 Gabrielle Reid, Kimber Sprawl, Tiffany Evariste, Ashley Alexandra Seldon, Ashley Blanchet, Alex Hairston, Bahiyah Hibah, TyNia Brandon, LaQuet Sharnell Pringle, Housso Semon, Salisha Thomas, Gabrielle Elisabeth, Schele Williams, and Jasmin Walker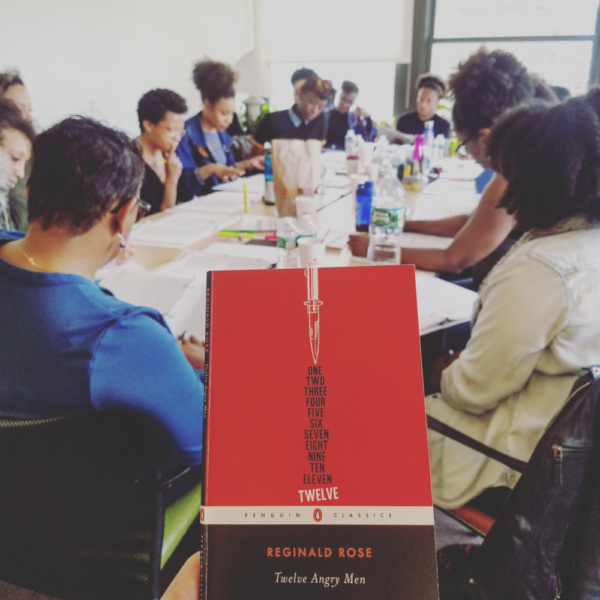 The cast of "12 Angry Men" by 12 impassioned women