Photo Flash: THE STING Celebrates Opening Night at Paper Mill
Paper Mill Playhouse is diving into the world of high stakes cons with the world premiere production of the new musical The Sting which opened last night. Check out the photos below!
The Sting is based on the 1973 film with book by Bob Martin, music and lyrics by Mark Hollmann & Greg Kotis with Harry Connick, Jr. The score contains music by Scott Joplinincluding "The Entertainer." John Rando is set to direct with choreography by Warren Carlyle and music direction by Fred Lassen.
The Broadway-bound engagement will play a limited engagement through Sunday, April 29, 2018, at Paper Mill Playhouse (22 Brookside Drive) in Millburn, NJ. Opening Night is Sunday, April 8, 2018, at 7:00 p.m.
Chicago. 1936. Get ready to enter a smoke-filled world of cons and capers, where nothing is what it seems and no one is who they appear to be. Based on the 1973 Academy Award-winning film, The Sting tells the tale of a pair of con men, small town grifter Johnny Hooker and big-time hustler Henry Gondorff (Harry Connick, Jr.), who plot to bring down the city's most corrupt racketeer. The Sting takes you back to an era where jazz reigns, the stakes are high, and the dice are always loaded.
The principal cast will star Harry Connick, Jr. as Henry Gondorff, with Peter Benson as The Erie Kid, Janet Dacal as Loretta, Christopher Gurr as J.J. Singleton, J. Harrison Gheeas Johnny Hooker, Tom Hewitt as Doyle Lonnegan, Richard Kline as Kid Twist, Kevyn Morrow as Luther, Kate Shindle as Billie, and Robert Wuhl as Snyder.
Rounding out the cast are Lucien Barbarin, Darius Barnes, Keely Beirne, Michael Fatica, Luke Hawkins, Tyler Huckstep, Matt Loehr, Erica Mansfield, Drew McVety, Ramone Owens, Tyler Roberts, Angie Schworer, Christine Shepard, Britton Smith, Sherisse Springer, Diana Vaden, Kevin Worley and Lara Seibert Young.
The production team includes set design by Beowulf Boritt, costume design by Paul Tazewell, lighting design by Japhy Weideman, sound design by Randy Hansen, hair and wig design by Charles G. LaPointe, make up design by Cookie Jordan, vocal arrangements by Fred Lassen, dance arrangements by David Chase, orchestrations by Doug Besterman, and fight coordinator Robert Westley. The production stage manager is Bonnie L. Becker. Casting is by Tara Rubin Casting, Tara Rubin, CSA.
Tickets are on sale now starting at $34. Tickets may be purchased by calling 973.376.4343, at the Paper Mill Playhouse Box Office at 22 Brookside Drive in Millburn, or online at www.PaperMill.org.
Photo Credit: Jerry Dalia

J. Harrison Ghee, Harry Connick, Jr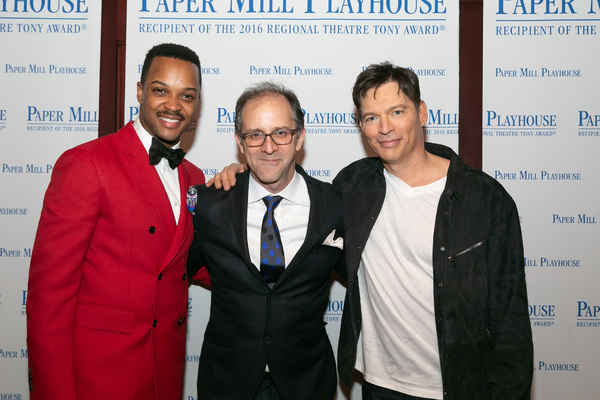 J. Harrison Ghee, John Rando (director), Harry Connick, Jr

John Rando with Mark S. Hoebee (Paper Mill Producing Artistic Director)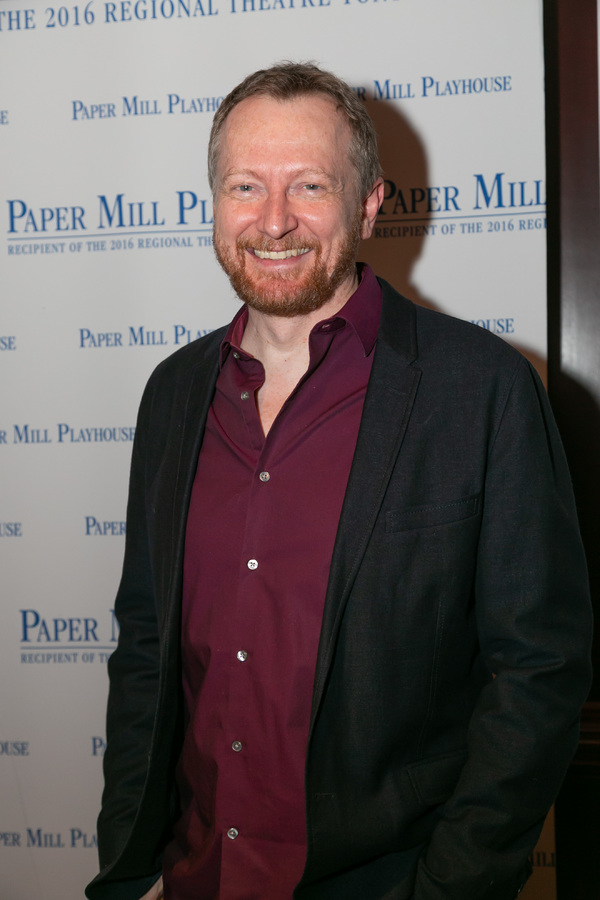 Bob Martin (book)

): Robert Wuhl, Peter Benson, John Rando

J. Harrison Ghee, Mark S. Hoebee

Kate Shindle, Harry Connick, Jr., J. Harrison Ghee, Janet Dacal

J. Harrison Ghee, Kevyn Marrow

Kevyn Marrow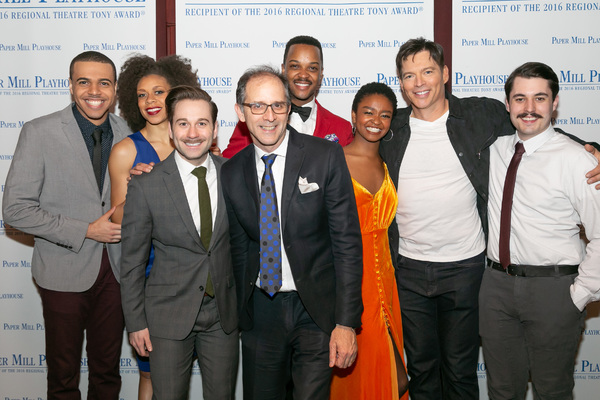 Kate Connick, Charlotte Connick, Harry Connick, Jr., Jill Goodacre, Georgia Connick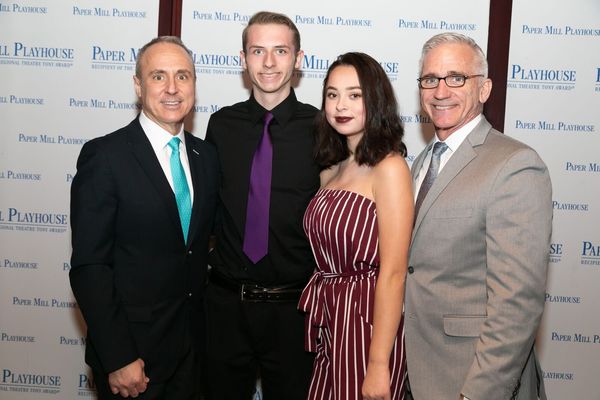 Larry Elardo, Stephen Hoebee-Elardo, Ashley Hoebee-Elardo

Cast members with LiLlias White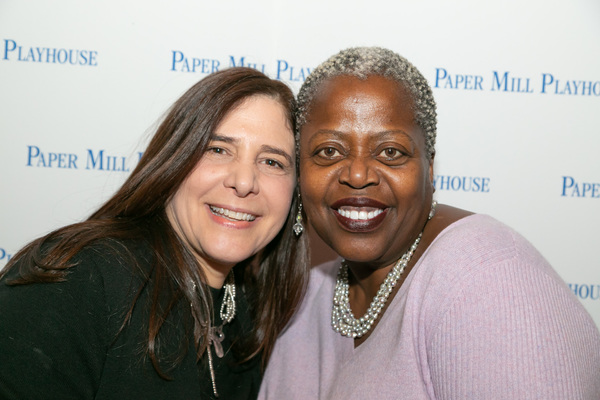 Dori Bernstein (producer, 'Half Time') with LiLlias White

Mark S. Hoebee, Todd Schmidt (Paper Mill Managing Director)

Mark S. Hoebee, David McCarthy, Tom McLaughlin, Todd Schmidt