Photos: Stars Shine at FROM BROADWAY WITH LOVE Benefit
Following the tragic events that took place at Marjory Stoneman Douglas High School on February 14, the Broadway community united with many of the inspiring and world-changing MSD students to perform From Broadway With Love: A Benefit Concert For Parkland, USA on Monday, April 16 at 7PM at the BB&T Center in Sunrise, FL. Check out the photos below!
From Broadway With Love: A Benefit Concert For Parkland, USA featured musical performances and special appearances from a variety of Broadway and TV's biggest names including Emmy, Tony and Golden Globe nominated artist Matthew Morrison ("Glee," Finding Neverland, The Light In The Piazza, Hairspray), Golden Globe winner Rachel Bloom ("Crazy Ex-Girlfriend"), award-winning recording artist Deborah Cox (The Bodyguard), Noah Galvin ("The Real O'Neals," Dear Evan Hansen), Justin Guarini ("American Idol," In Transit), Vincent Rodriquez III ("Crazy Ex-Girlfriend"), Ephraim Sykes (Hamilton, "Hairspray Live"), Erich Bergen ("Madam Secretary"), Christy Altomare (Anastasia), Laura Bell Bundy ("Anger Management," Legally Blonde), Telly Leung (Aladdin), Jordan Donica (My Fair Lady, Hamilton), Donna Lynne Champlin ("Crazy Ex-Girlfriend"), Etai Benson (The Band's Visit), Carrie Manolakos (Mamma Mia), George Salazar (Godspell, The Lightning Thief), Bryan Fenkart (Waitress National Tour, Memphis), Charity Angel Dawson (Waitress, Side Show), Jessica Vosk (Wicked National Tour), Brandon Shapiro and Jake Wildhorn. The performers will be accompanied by the South Florida Symphony
Some of the songs performed were written by the Stoneman Douglas students in collaboration with New York theatrical composers including Joe Iconis, Bobby Cronin, Zoe Sarnak, Drew Gasparini and more, with additional songs written solely by the students. Additionally, there was a special performance by Jaime Guttenberg's dance troupe in honor of her memory. Several Stoneman Douglas students spoke at the event as well.
Approximately 7,000 tickets were distributed for the event - a large portion of which were donated to students and family of Marjory Stoneman Douglas High School. Net proceeds raised (royalties and artist fees waived) by From Broadway With Love: A Benefit Concert For Parkland, USA will be donated to Marjory Stoneman Douglas Vicitims' Fund and Shine MSD (to benefit arts advocacy in the Parkland community).
Additionally, a fundraising page has been set-up at http://www.crowdrise.com/parkland. A forthcoming CD and DVD of the concert will also be available at BroadwayRecords.com and Amazon.com. Any donation of $50 or more at the CrowdRise website entitles you to a free CD, DVD or Blu-Ray of the concert once it is available. Please visit www.FromBroadwayWithLove.org to sign up to be notified when the CD and DVD become available.
Photo Credit: Michael Kushner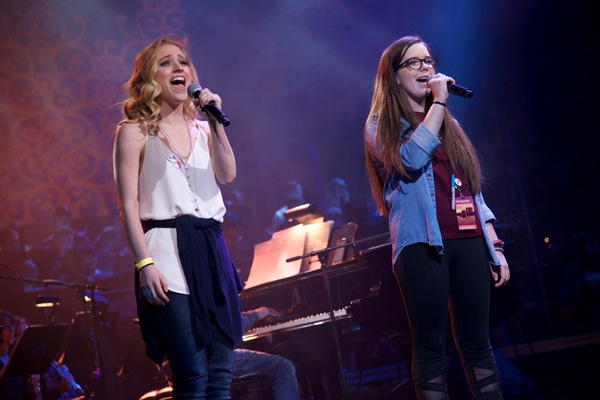 Christy Altomare and Ally Reichard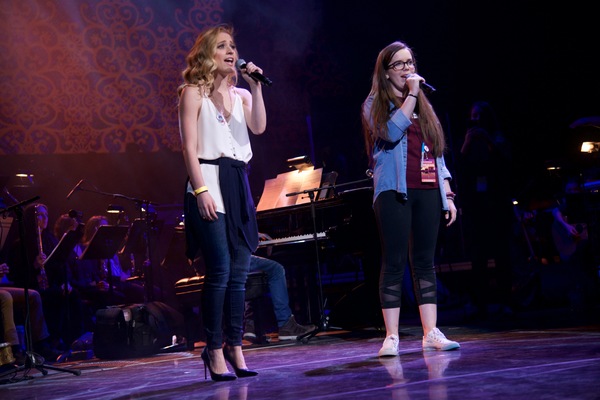 Christy Altomare and Ally Reichard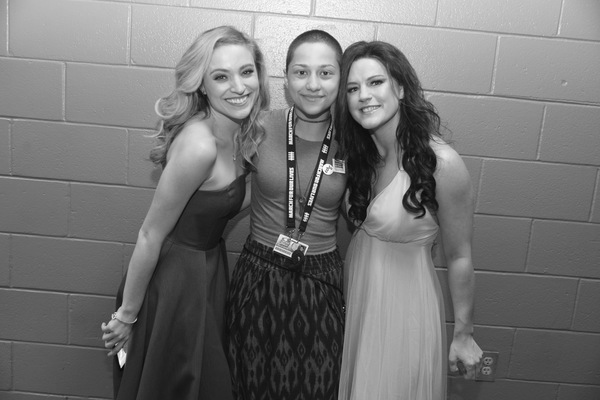 Christy Altomare, Emma Gonzalez and Carrie Manolakos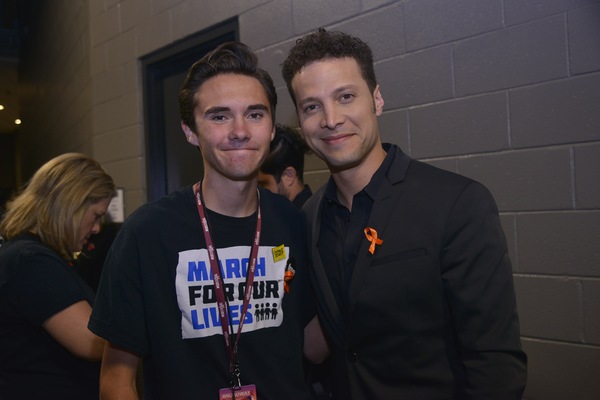 David Hogg and Justin Guarini

Deborah Cox, Matthew Morrison, Telly Leung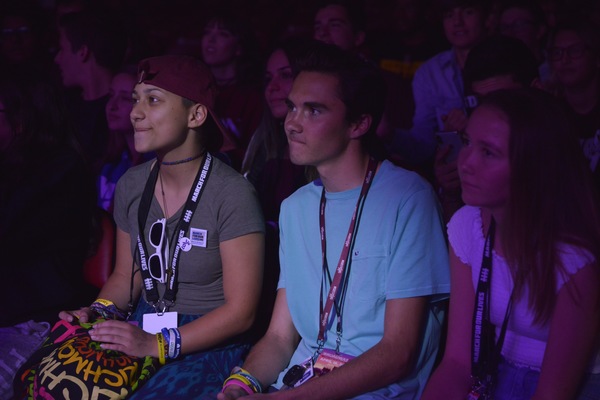 Emma Gonzalez and David Hogg

Erich Bergen and Spotlights

Erich Bergen and Spotlights

Etai Benson, Yael Silver and Jessica Vosk

Justin Guarini and Jessica Vosk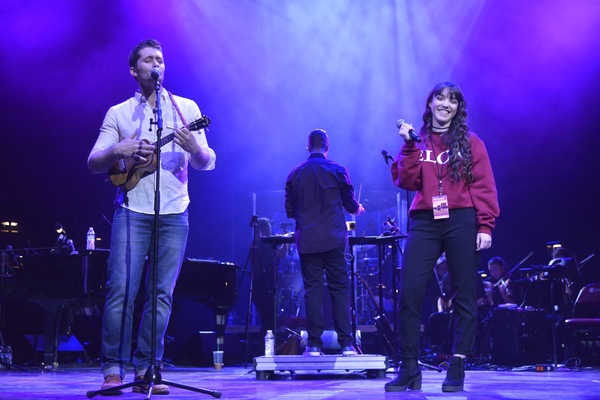 Matthew Morrison and Kali Clougherty

Matthew Morrison and Kali Clougherty

Matthew Morrison and Kali Clougherty

MSD Student Activists

MSD Student Activists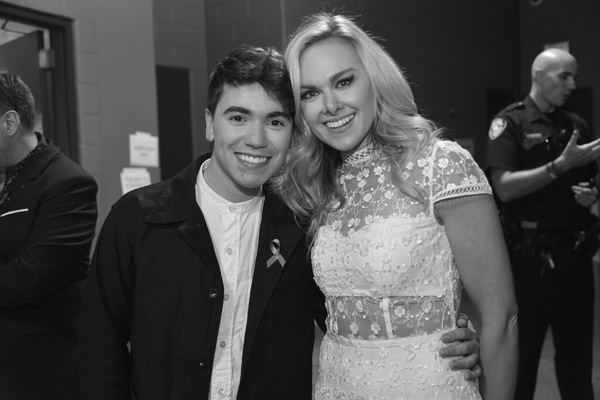 Noah Galvin and Laura Bell Bundy

Producer Yael Silver and MSD Student Activists

Producer Yael Silver and MSD Student Activists

Rachel Bloom and MSD Students

Rachel Bloom FaceTime with Amy Schumer and Oprah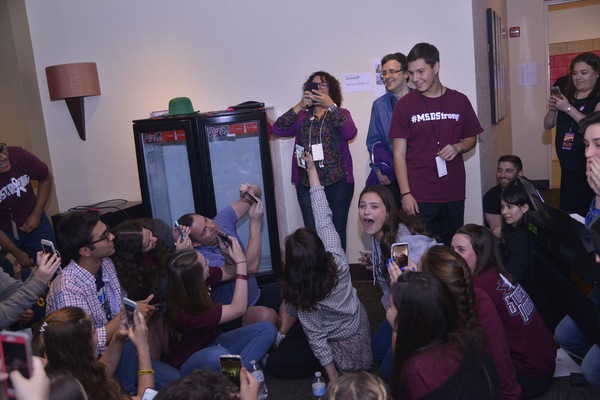 Rachel Bloom FaceTime with Amy Schumer and Oprah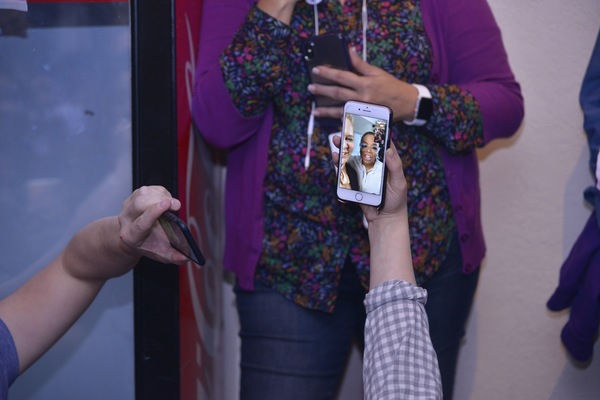 Rachel Bloom FaceTime with Amy Schumer and Oprah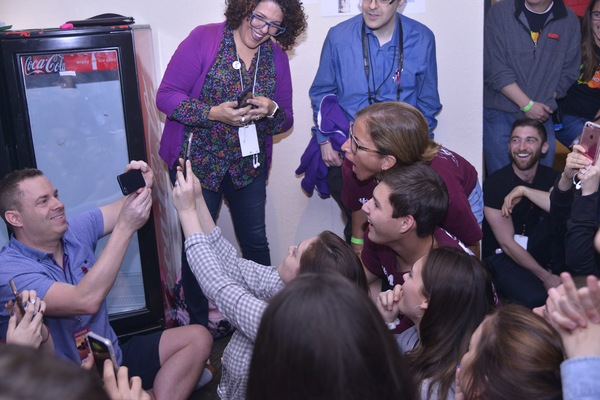 Rachel Bloom FaceTime with Amy Schumer and Oprah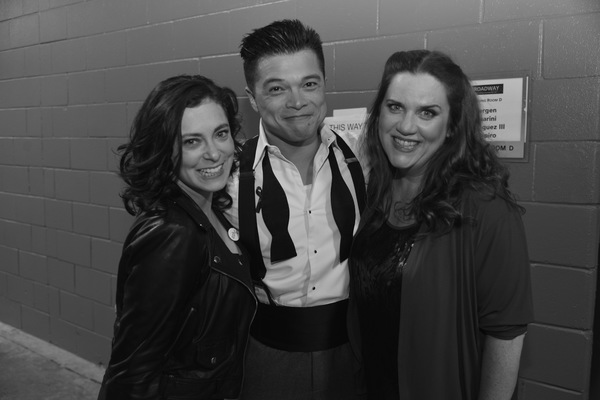 Rachel Bloom, Vincent Rodriguez III and Donna Lynne Champlin

Telly Leung, Yael Silver and MSD Student Activists