Photo Flash: SOMETHING ROTTEN! Opens at L.A.'s Ahmanson Theatre!
Presented by Center Theatre Group, the Los Angeles engagement of "Something Rotten!" opens Tuesday, November 21 at 8 p.m. at the Ahmanson Theatre. Performances will continue through December 31. Below, BroadwayWorld has a sneak peek at the cast in action before next week's opening!
The completely original new musical is directed and choreographed by Tony Award winner Casey Nicholaw ("The Book of Mormon," "Aladdin"), with music and lyrics by Grammy Award winner and Tony Award nominee Wayne Kirkpatrick and Golden Globe Award and Tony Award nominee Karey Kirkpatrick and a book by Tony Award nominees Karey Kirkpatrick and best-selling author John O'Farrell.
Nominated for 10 Tony Awards, including Best Musical, "Something Rotten!" comes to Los Angeles with three principal cast members direct from Broadway: Rob McClure as Nick Bottom, Adam Pascal as Shakespeare and Josh Grisetti as Nigel Bottom. The touring cast also features Maggie Lakis as Bea, Blake Hammond as Nostradamus, Autumn Hurlbert as Portia, Scott Cote as Brother Jeremiah and Jeff Brooks as Shylock.
From the director of "Aladdin" and co-director of "The Book of Mormon" and the producer of "Rent," "Avenue Q" and "In the Heights," this hilarious new musical comedy tells the story of brothers Nick and Nigel Bottom, two playwrights stuck in the shadow of that Renaissance rockstar Will Shakespeare. When a soothsayer foretells the next big thing in theatre involves singing, dancing and acting at the same time, the Bottom brothers set out to write the world's very first musical. With the most singing, the most dancing and the most gut-busting laughs on Broadway, it's something wonderful... something for everyone... It's "Something Rotten!"

With its heart on its ruffled sleeve and sequins in its soul, "Something Rotten!" is an uproarious dose of pure Broadway fun and an irresistible ode to musicals - those dazzling creations that entertain us, inspire us and remind us that everything's better with an exclamation point!
Tickets for "Something Rotten!" are available by calling (213) 972-4400, online at www.CenterTheatreGroup.org or by visiting the Center Theatre Group Box Office located at the Ahmanson Theatre.
Photos by Ryan Miller/Capture Imaging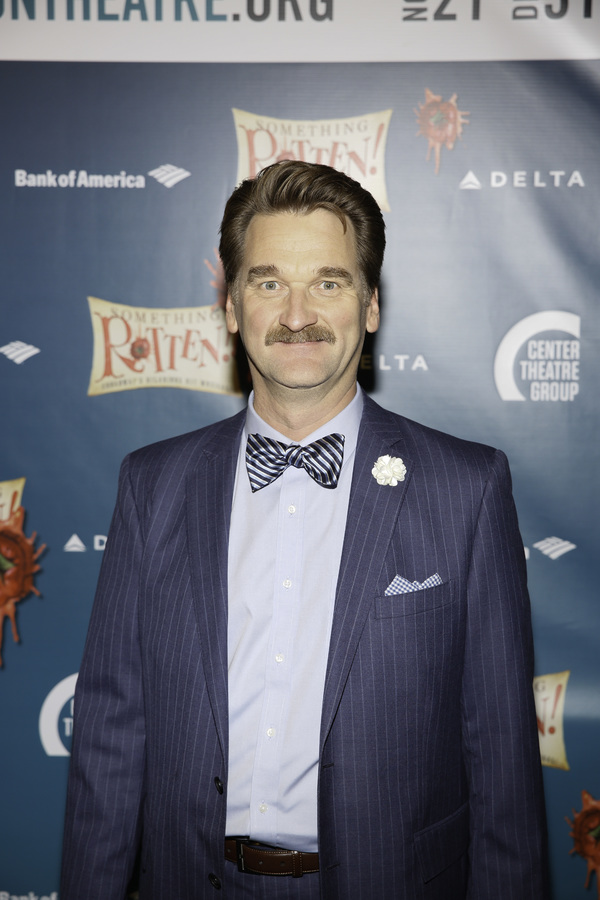 Actor Pete Gardner arrives for the opening night performance of "Something Rotten!" at Center Theatre Group/Ahmanson Theatre on Tuesday, November 21, 2017, in Los Angeles, California. (Photo by Ryan Miller/Capture Imaging)

Actor Pete Gardner arrives for the opening night performance of "Something Rotten!" at Center Theatre Group/Ahmanson Theatre on Tuesday, November 21, 2017, in Los Angeles, California. (Photo by Ryan Miller/Capture Imaging)

Actor Pete Gardner arrives for the opening night performance of "Something Rotten!" at Center Theatre Group/Ahmanson Theatre on Tuesday, November 21, 2017, in Los Angeles, California. (Photo by Ryan Miller/Capture Imaging)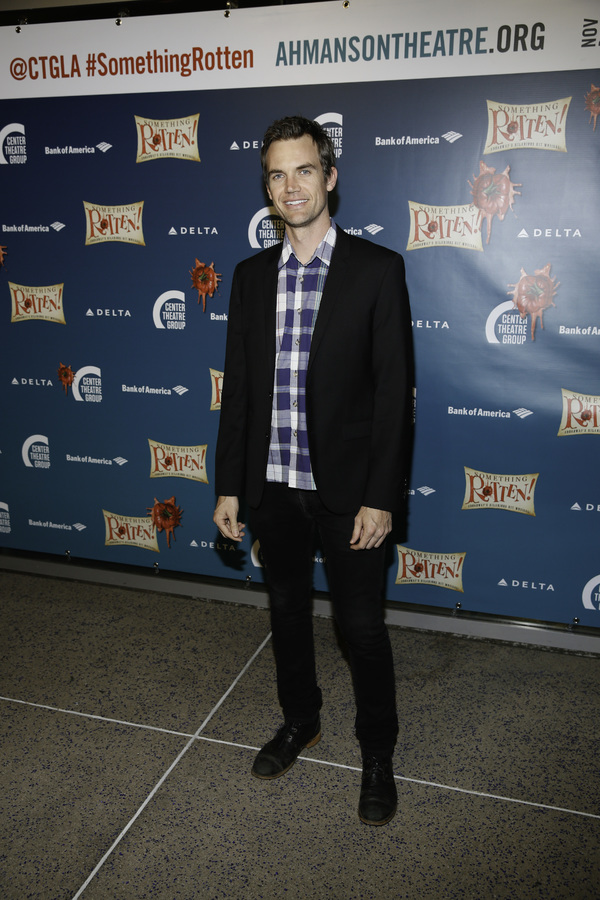 Musician Tyler Hilton arrives for the opening night performance of "Something Rotten!" at Center Theatre Group/Ahmanson Theatre on Tuesday, November 21, 2017, in Los Angeles, California. (Photo by Ryan Miller/Capture Imaging)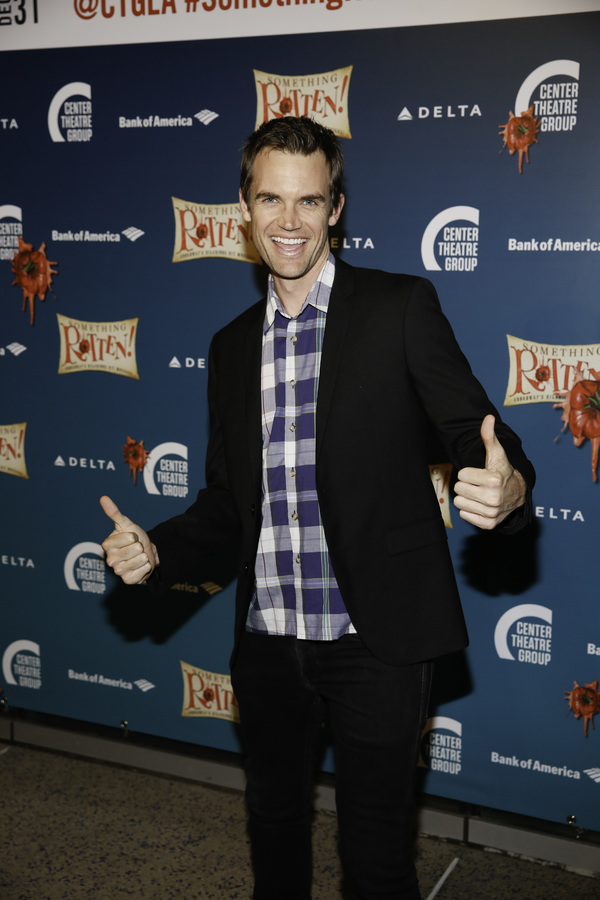 Musician Tyler Hilton arrives for the opening night performance of "Something Rotten!" at Center Theatre Group/Ahmanson Theatre on Tuesday, November 21, 2017, in Los Angeles, California. (Photo by Ryan Miller/Capture Imaging)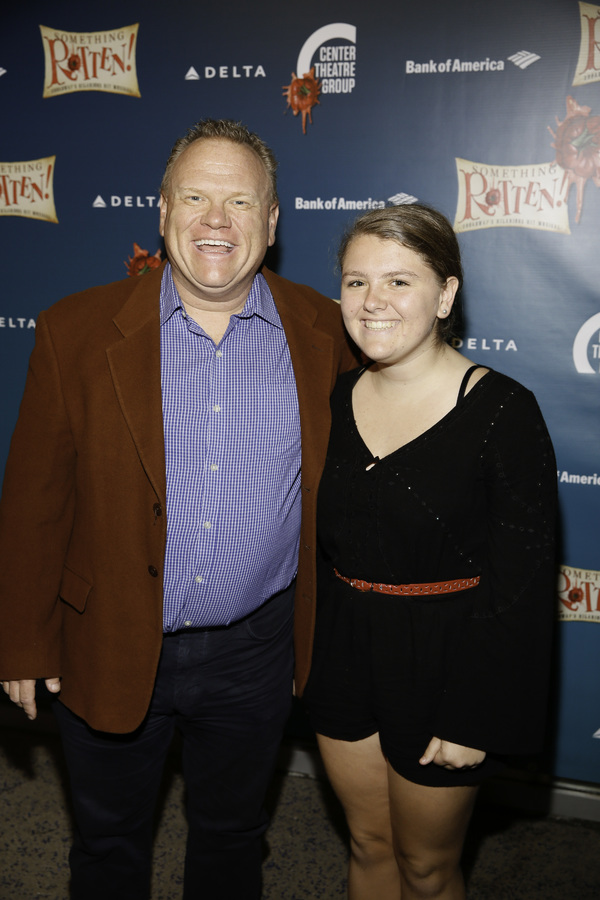 Actor Larry Joe Campbell and Gabriella Campbell arrive for the opening night performance of "Something Rotten!" at Center Theatre Group/Ahmanson Theatre on Tuesday, November 21, 2017, in Los Angeles, California. (Photo by Ryan Miller/Capture Imaging)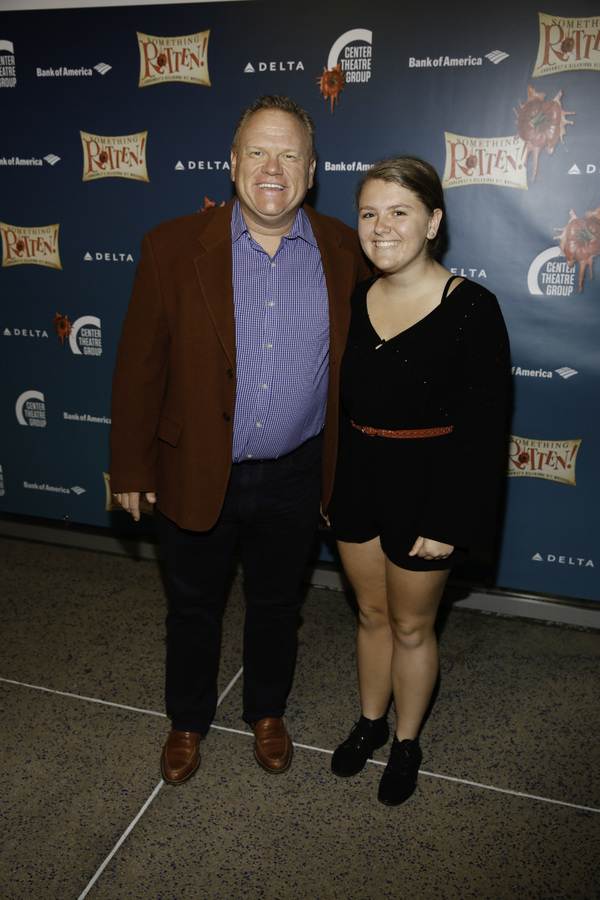 Actor Larry Joe Campbell and Gabriella Campbell arrive for the opening night performance of "Something Rotten!" at Center Theatre Group/Ahmanson Theatre on Tuesday, November 21, 2017, in Los Angeles, California. (Photo by Ryan Miller/Capture Imaging)

Actor Ely Henry arrives for the opening night performance of "Something Rotten!" at Center Theatre Group/Ahmanson Theatre on Tuesday, November 21, 2017, in Los Angeles, California. (Photo by Ryan Miller/Capture Imaging)

Actor Ely Henry arrives for the opening night performance of "Something Rotten!" at Center Theatre Group/Ahmanson Theatre on Tuesday, November 21, 2017, in Los Angeles, California. (Photo by Ryan Miller/Capture Imaging)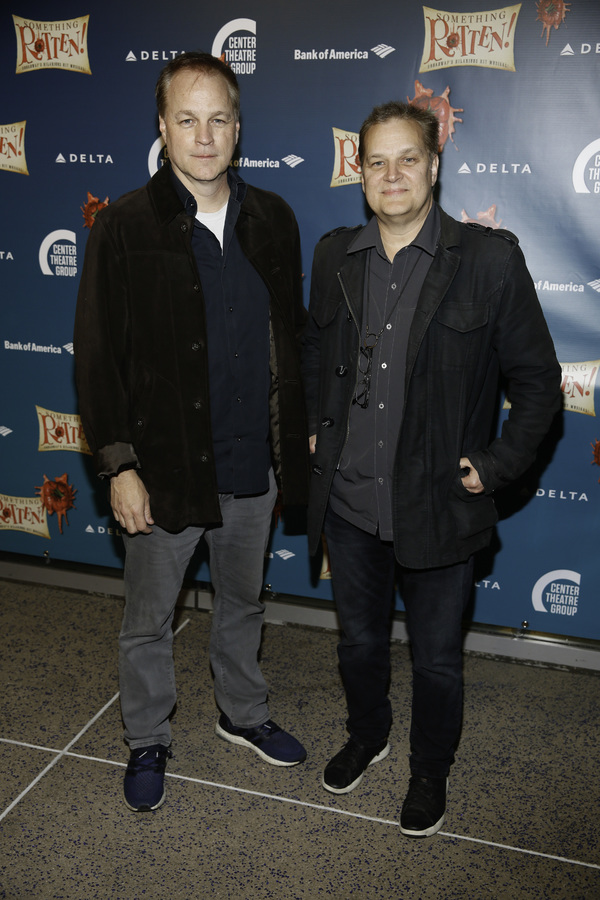 From left, creators Karey and Wayne Kirkpatrick arrive for the opening night performance of "Something Rotten!" at Center Theatre Group/Ahmanson Theatre on Tuesday, November 21, 2017, in Los Angeles, California. (Photo by Ryan Miller/Capture Imaging)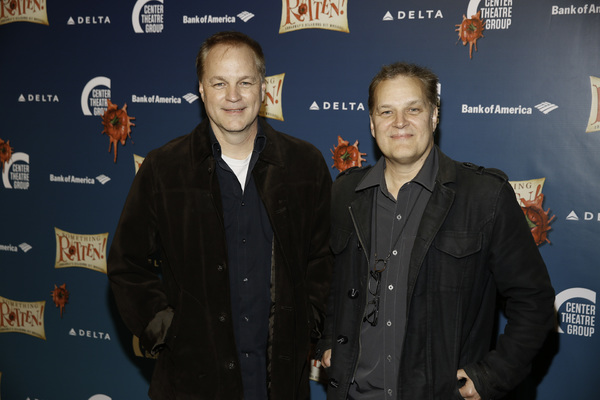 From left, creators Karey and Wayne Kirkpatrick arrive for the opening night performance of "Something Rotten!" at Center Theatre Group/Ahmanson Theatre on Tuesday, November 21, 2017, in Los Angeles, California. (Photo by Ryan Miller/Capture Imaging)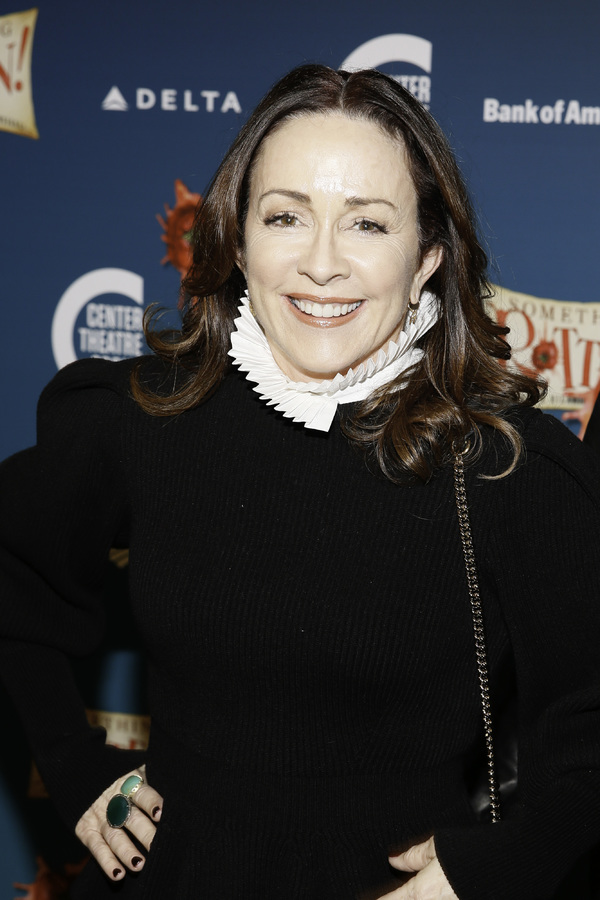 Actor Patricia Heaton arrives for the opening night performance of "Something Rotten!" at Center Theatre Group/Ahmanson Theatre on Tuesday, November 21, 2017, in Los Angeles, California. (Photo by Ryan Miller/Capture Imaging)

Actors Patricia Heaton and David Hunt arrive for the opening night performance of "Something Rotten!" at Center Theatre Group/Ahmanson Theatre on Tuesday, November 21, 2017, in Los Angeles, California. (Photo by Ryan Miller/Capture Imaging)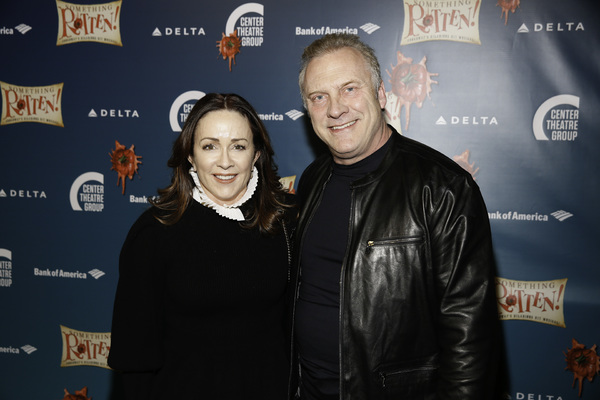 Actors Patricia Heaton and David Hunt arrive for the opening night performance of "Something Rotten!" at Center Theatre Group/Ahmanson Theatre on Tuesday, November 21, 2017, in Los Angeles, California. (Photo by Ryan Miller/Capture Imaging)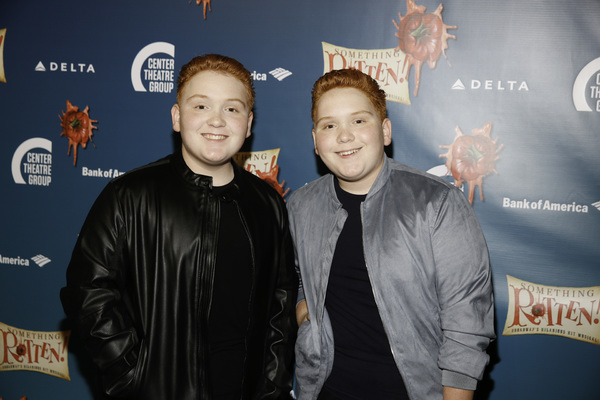 From left, actors Matthew and Benjamin Royer arrive for the opening night performance of "Something Rotten!" at Center Theatre Group/Ahmanson Theatre on Tuesday, November 21, 2017, in Los Angeles, California. (Photo by Ryan Miller/Capture Imaging)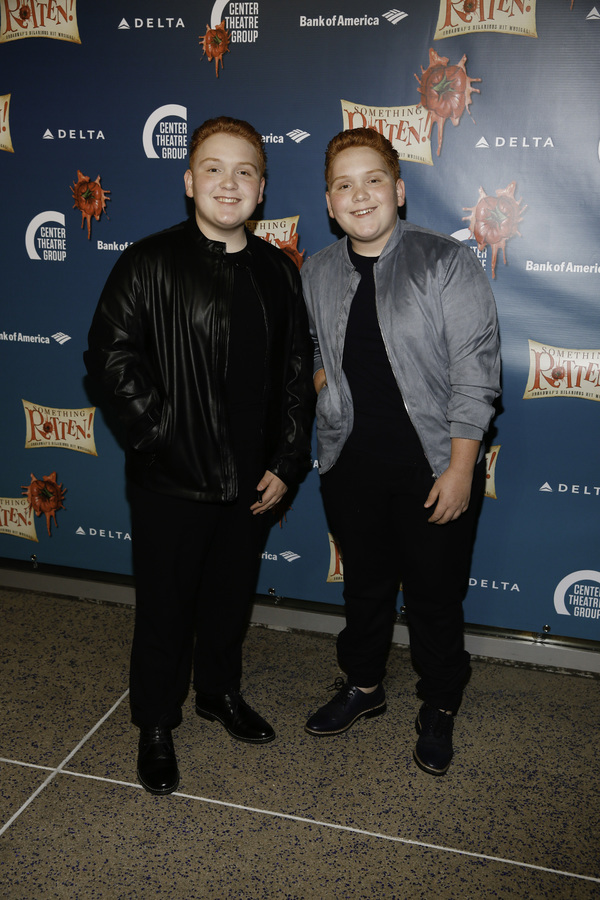 From left, actors Matthew and Benjamin Royer arrive for the opening night performance of "Something Rotten!" at Center Theatre Group/Ahmanson Theatre on Tuesday, November 21, 2017, in Los Angeles, California. (Photo by Ryan Miller/Capture Imaging)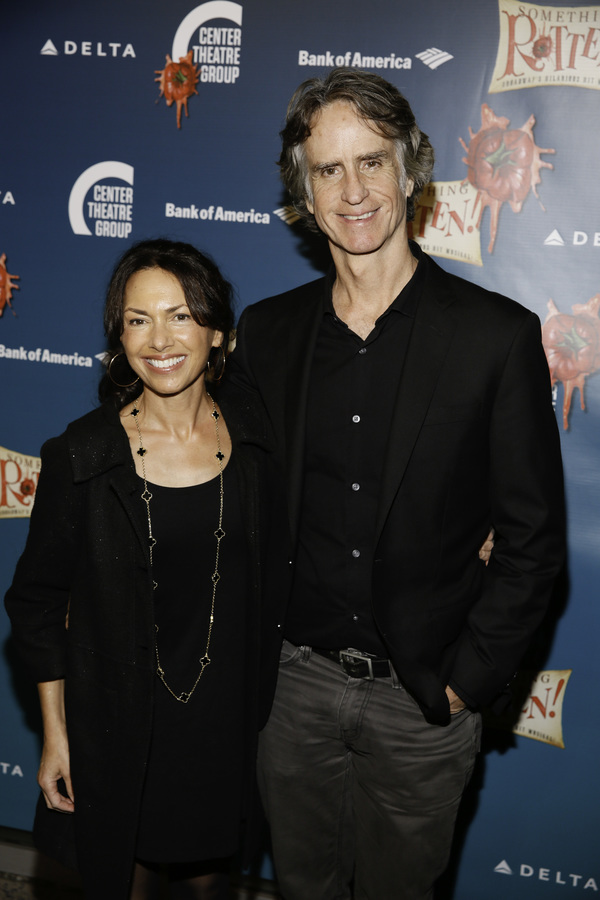 Musician Susanna Hoffs and director Jay Roach arrive for the opening night performance of "Something Rotten!" at Center Theatre Group/Ahmanson Theatre on Tuesday, November 21, 2017, in Los Angeles, California. (Photo by Ryan Miller/Capture Imaging)

Guest and director Joss Whedon arrive for the opening night performance of "Something Rotten!" at Center Theatre Group/Ahmanson Theatre on Tuesday, November 21, 2017, in Los Angeles, California. (Photo by Ryan Miller/Capture Imaging)

Actor Dennis Haskins arrives for the opening night performance of "Something Rotten!" at Center Theatre Group/Ahmanson Theatre on Tuesday, November 21, 2017, in Los Angeles, California. (Photo by Ryan Miller/Capture Imaging)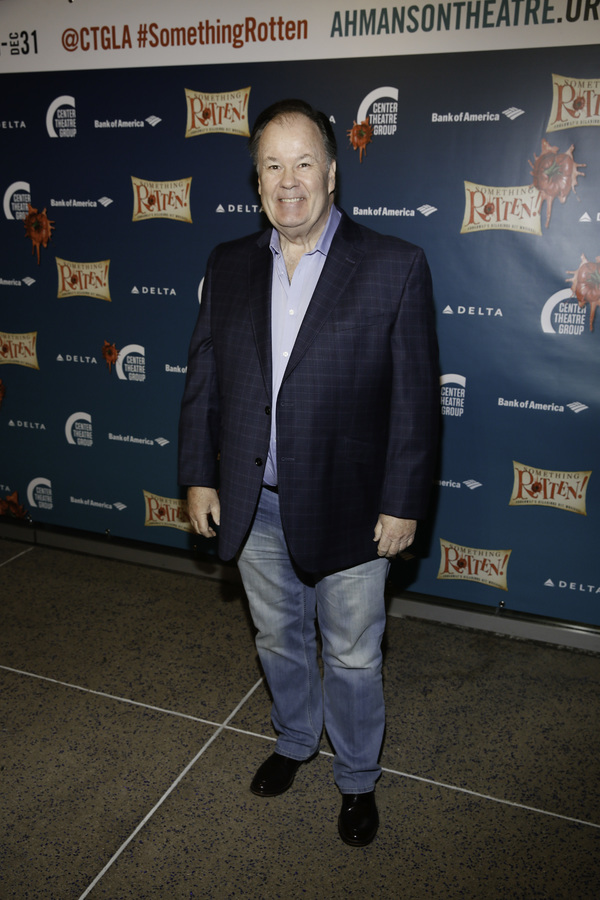 Actor Dennis Haskins arrives for the opening night performance of "Something Rotten!" at Center Theatre Group/Ahmanson Theatre on Tuesday, November 21, 2017, in Los Angeles, California. (Photo by Ryan Miller/Capture Imaging)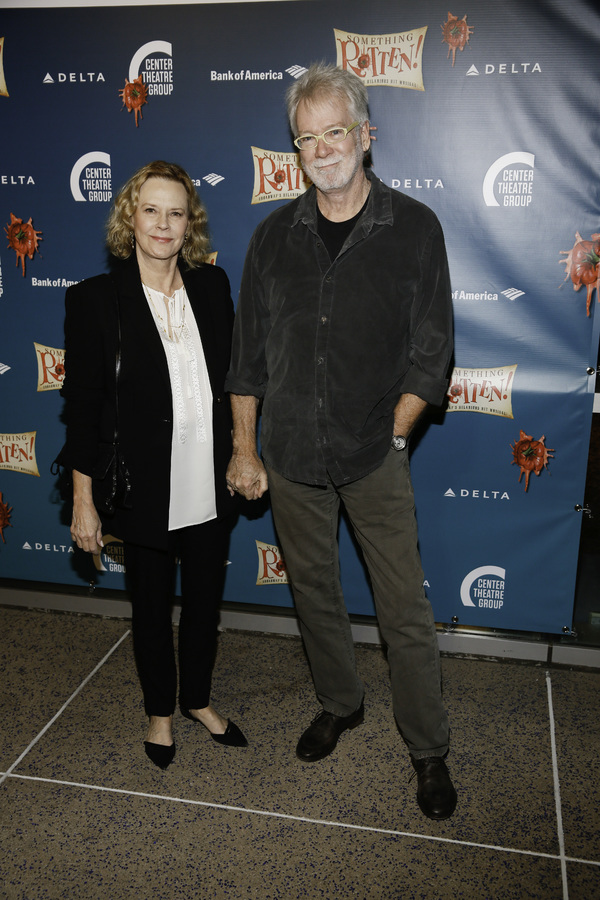 Actor JoBeth Williams and director John Pasquin arrive for the opening night performance of "Something Rotten!" at Center Theatre Group/Ahmanson Theatre on Tuesday, November 21, 2017, in Los Angeles, California. (Photo by Ryan Miller/Capture Imaging)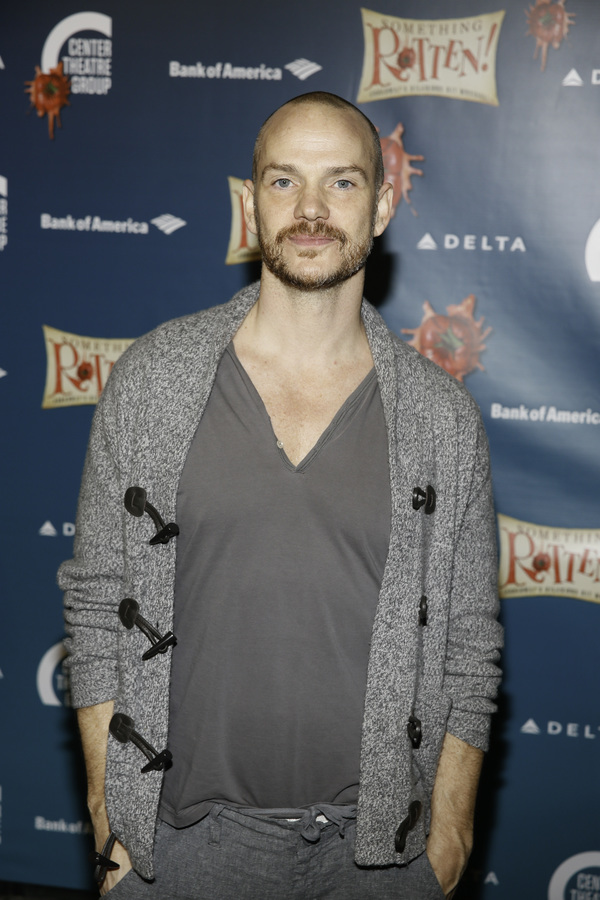 Actor Peter Paige arrives for the opening night performance of "Something Rotten!" at Center Theatre Group/Ahmanson Theatre on Tuesday, November 21, 2017, in Los Angeles, California. (Photo by Ryan Miller/Capture Imaging)

Actor Jo Anne Worley arrives for the opening night performance of "Something Rotten!" at Center Theatre Group/Ahmanson Theatre on Tuesday, November 21, 2017, in Los Angeles, California. (Photo by Ryan Miller/Capture Imaging)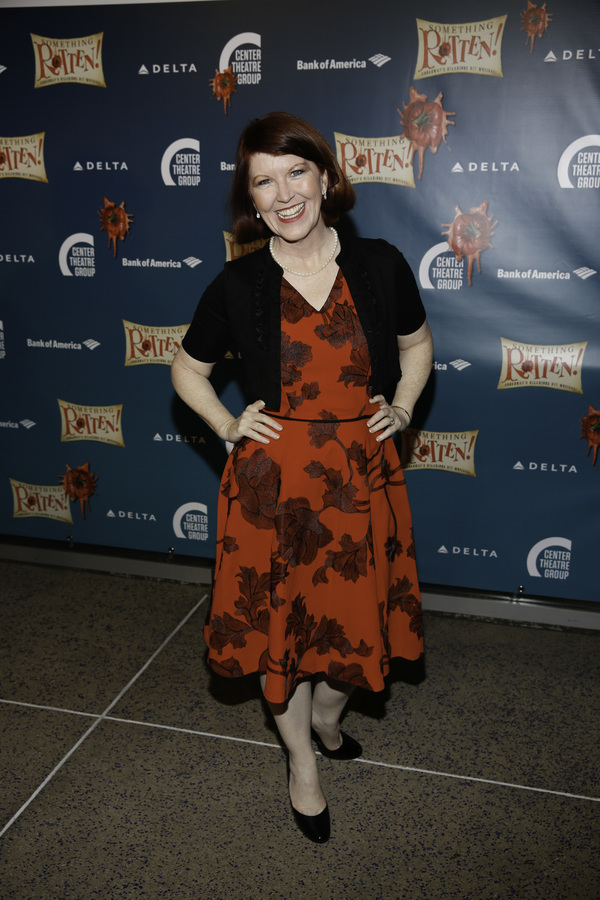 Actor Kate Flannery arrives for the opening night performance of "Something Rotten!" at Center Theatre Group/Ahmanson Theatre on Tuesday, November 21, 2017, in Los Angeles, California. (Photo by Ryan Miller/Capture Imaging)

Actor Jo Anne Worley arrives for the opening night performance of "Something Rotten!" at Center Theatre Group/Ahmanson Theatre on Tuesday, November 21, 2017, in Los Angeles, California. (Photo by Ryan Miller/Capture Imaging)

From left, actors Marilu Henner and Kate Flannery arrive for the opening night performance of "Something Rotten!" at Center Theatre Group/Ahmanson Theatre on Tuesday, November 21, 2017, in Los Angeles, California. (Photo by Ryan Miller/Capture Imaging)

Actor Marilu Henner arrives for the opening night performance of "Something Rotten!" at Center Theatre Group/Ahmanson Theatre on Tuesday, November 21, 2017, in Los Angeles, California. (Photo by Ryan Miller/Capture Imaging)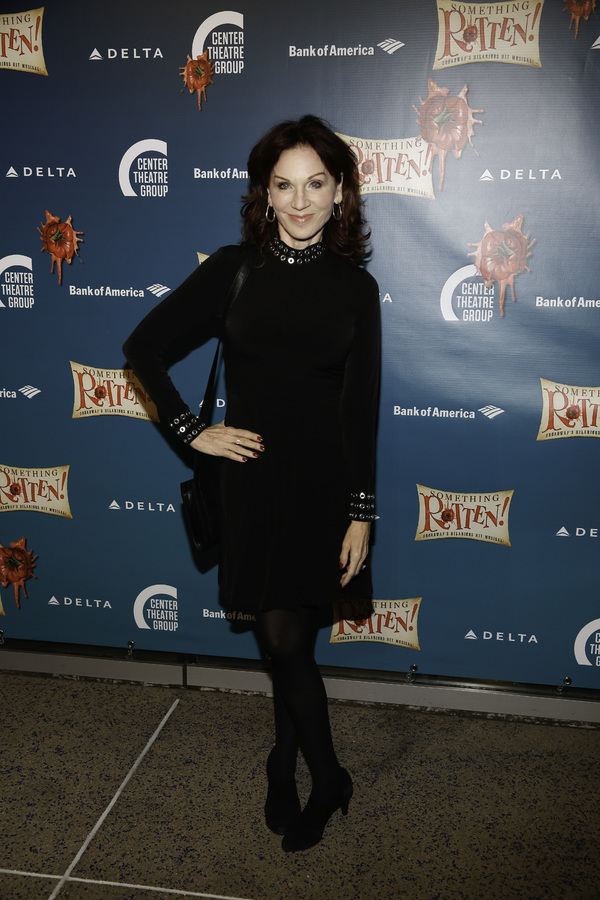 Actor Marilu Henner arrives for the opening night performance of "Something Rotten!" at Center Theatre Group/Ahmanson Theatre on Tuesday, November 21, 2017, in Los Angeles, California. (Photo by Ryan Miller/Capture Imaging)

Actor Mara Marini arrives for the opening night performance of "Something Rotten!" at Center Theatre Group/Ahmanson Theatre on Tuesday, November 21, 2017, in Los Angeles, California. (Photo by Ryan Miller/Capture Imaging)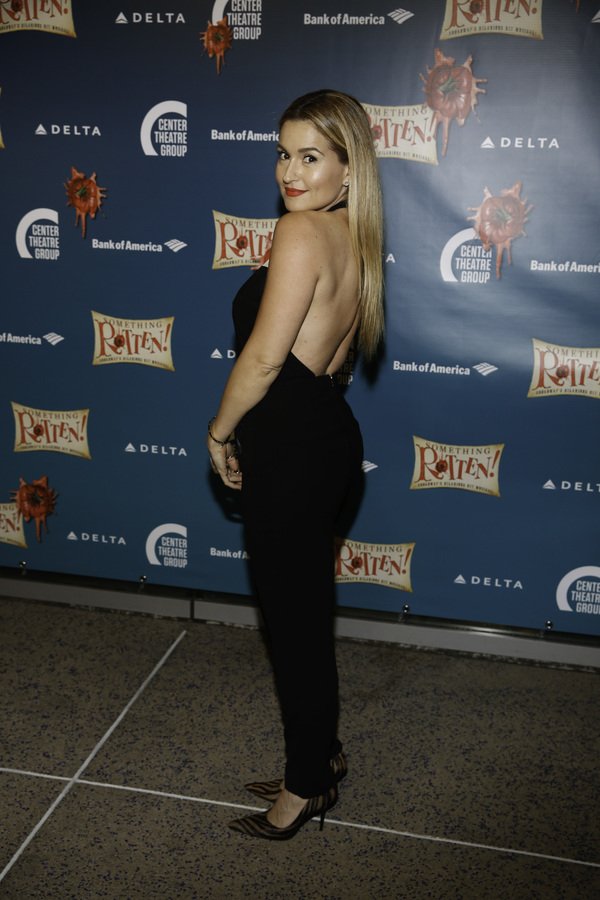 Actor Mara Marini arrives for the opening night performance of "Something Rotten!" at Center Theatre Group/Ahmanson Theatre on Tuesday, November 21, 2017, in Los Angeles, California. (Photo by Ryan Miller/Capture Imaging)

Actor Joe Pacheco arrives for the opening night performance of "Something Rotten!" at Center Theatre Group/Ahmanson Theatre on Tuesday, November 21, 2017, in Los Angeles, California. (Photo by Ryan Miller/Capture Imaging)

Actors Camryn Manheim and Milo Manheim arrive for the opening night performance of "Something Rotten!" at Center Theatre Group/Ahmanson Theatre on Tuesday, November 21, 2017, in Los Angeles, California. (Photo by Ryan Miller/Capture Imaging)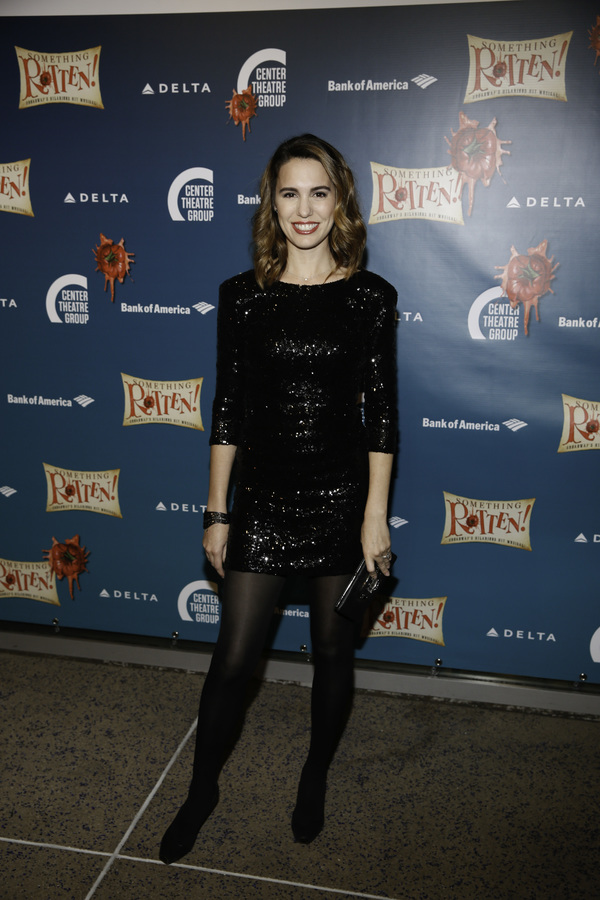 Actor Christy Carlson Romano arrives for the opening night performance of "Something Rotten!" at Center Theatre Group/Ahmanson Theatre on Tuesday, November 21, 2017, in Los Angeles, California. (Photo by Ryan Miller/Capture Imaging)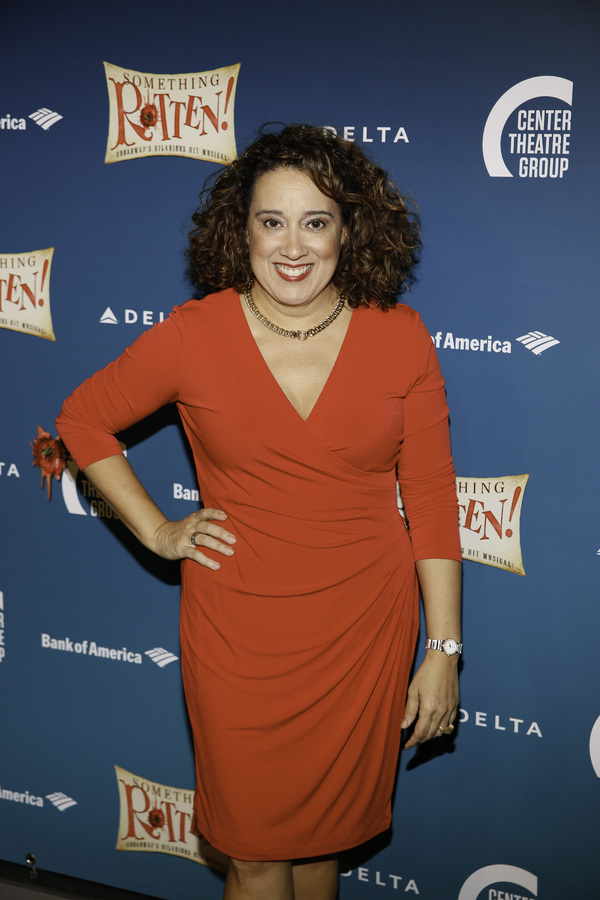 Actor Eileen Galindo arrives for the opening night performance of "Something Rotten!" at Center Theatre Group/Ahmanson Theatre on Tuesday, November 21, 2017, in Los Angeles, California. (Photo by Ryan Miller/Capture Imaging)

Actor Melissa Peterman and John Brady arrive for the opening night performance of "Something Rotten!" at Center Theatre Group/Ahmanson Theatre on Tuesday, November 21, 2017, in Los Angeles, California. (Photo by Ryan Miller/Capture Imaging)

Producer Kevin McCollum arrives for the opening night performance of "Something Rotten!" at Center Theatre Group/Ahmanson Theatre on Tuesday, November 21, 2017, in Los Angeles, California. (Photo by Ryan Miller/Capture Imaging)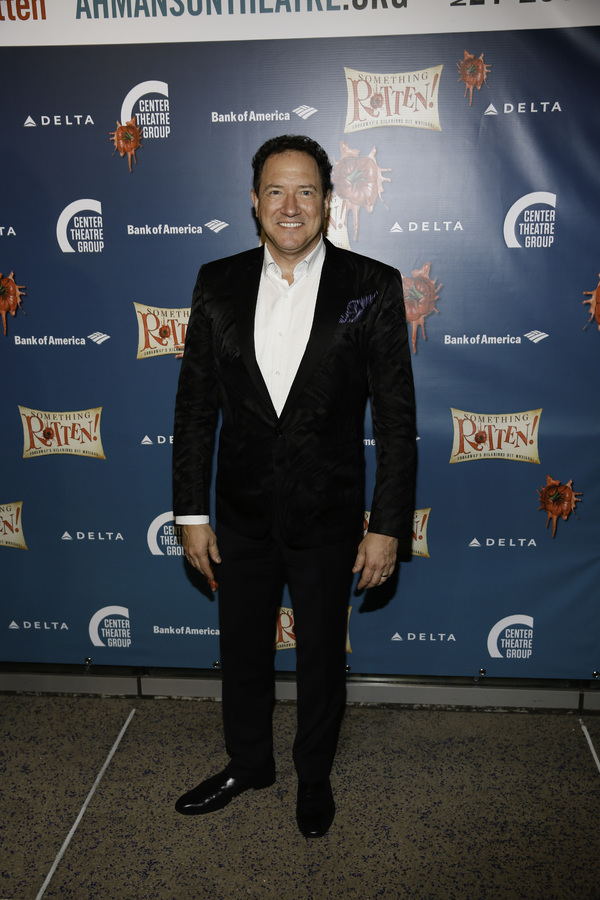 Producer Kevin McCollum arrives for the opening night performance of "Something Rotten!" at Center Theatre Group/Ahmanson Theatre on Tuesday, November 21, 2017, in Los Angeles, California. (Photo by Ryan Miller/Capture Imaging)

Actors Suzanne Cryer and Patrick Fabian arrive for the opening night performance of "Something Rotten!" at Center Theatre Group/Ahmanson Theatre on Tuesday, November 21, 2017, in Los Angeles, California. (Photo by Ryan Miller/Capture Imaging)

Actors Suzanne Cryer and Patrick Fabian arrive for the opening night performance of "Something Rotten!" at Center Theatre Group/Ahmanson Theatre on Tuesday, November 21, 2017, in Los Angeles, California. (Photo by Ryan Miller/Capture Imaging)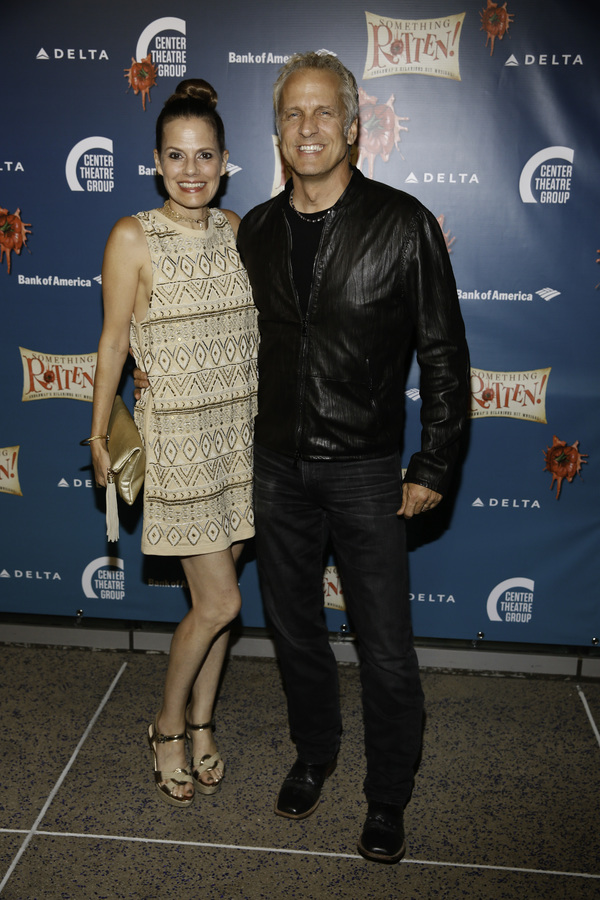 Actors Suzanne Cryer and Patrick Fabian arrive for the opening night performance of "Something Rotten!" at Center Theatre Group/Ahmanson Theatre on Tuesday, November 21, 2017, in Los Angeles, California. (Photo by Ryan Miller/Capture Imaging)

From left, actors Camryn Manheim, Suzanne Cryer and Patrick Fabian arrive for the opening night performance of "Something Rotten!" at Center Theatre Group/Ahmanson Theatre on Tuesday, November 21, 2017, in Los Angeles, California. (Photo by Ryan Miller/Capture Imaging)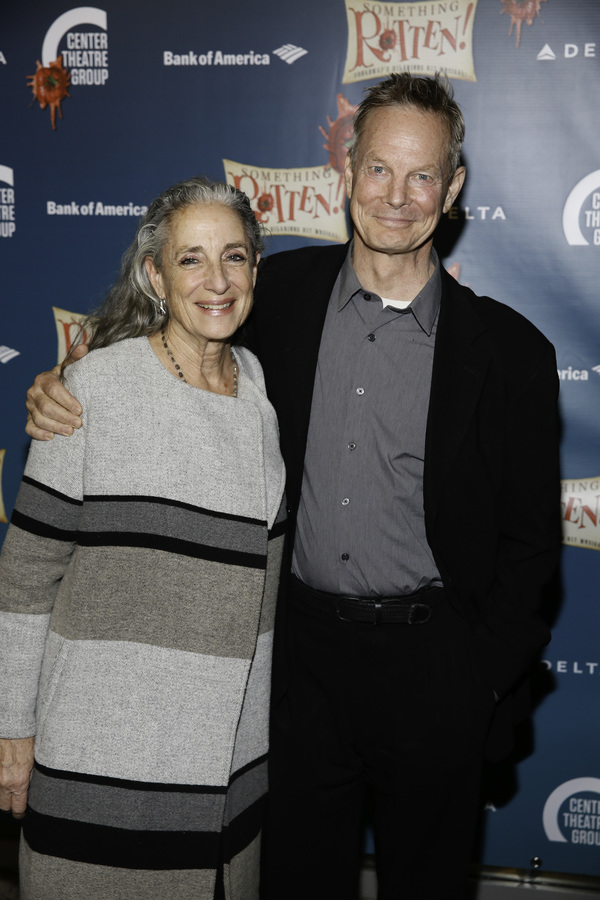 Martha Roth and actor Bill Irwin arrive for the opening night performance of "Something Rotten!" at Center Theatre Group/Ahmanson Theatre on Tuesday, November 21, 2017, in Los Angeles, California. (Photo by Ryan Miller/Capture Imaging)

Martha Roth and actor Bill Irwin arrive for the opening night performance of "Something Rotten!" at Center Theatre Group/Ahmanson Theatre on Tuesday, November 21, 2017, in Los Angeles, California. (Photo by Ryan Miller/Capture Imaging)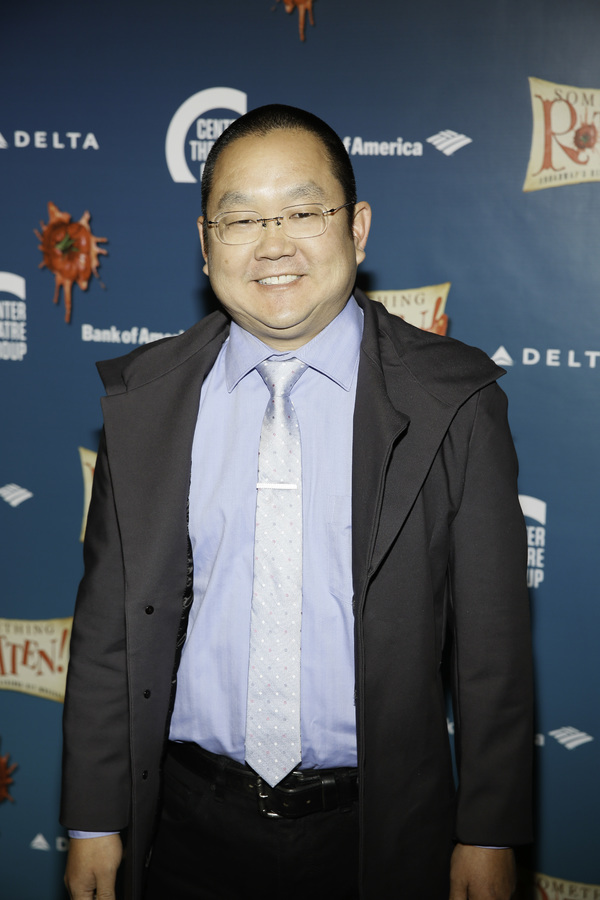 Actor Aaron Takahashi arrives for the opening night performance of "Something Rotten!" at Center Theatre Group/Ahmanson Theatre on Tuesday, November 21, 2017, in Los Angeles, California. (Photo by Ryan Miller/Capture Imaging)

Actor Aaron Takahashi arrives for the opening night performance of "Something Rotten!" at Center Theatre Group/Ahmanson Theatre on Tuesday, November 21, 2017, in Los Angeles, California. (Photo by Ryan Miller/Capture Imaging)

Actor Oscar Nunez arrives for the opening night performance of "Something Rotten!" at Center Theatre Group/Ahmanson Theatre on Tuesday, November 21, 2017, in Los Angeles, California. (Photo by Ryan Miller/Capture Imaging)

Actors Oscar Nunez and Ursula Whittaker arrive for the opening night performance of "Something Rotten!" at Center Theatre Group/Ahmanson Theatre on Tuesday, November 21, 2017, in Los Angeles, California. (Photo by Ryan Miller/Capture Imaging)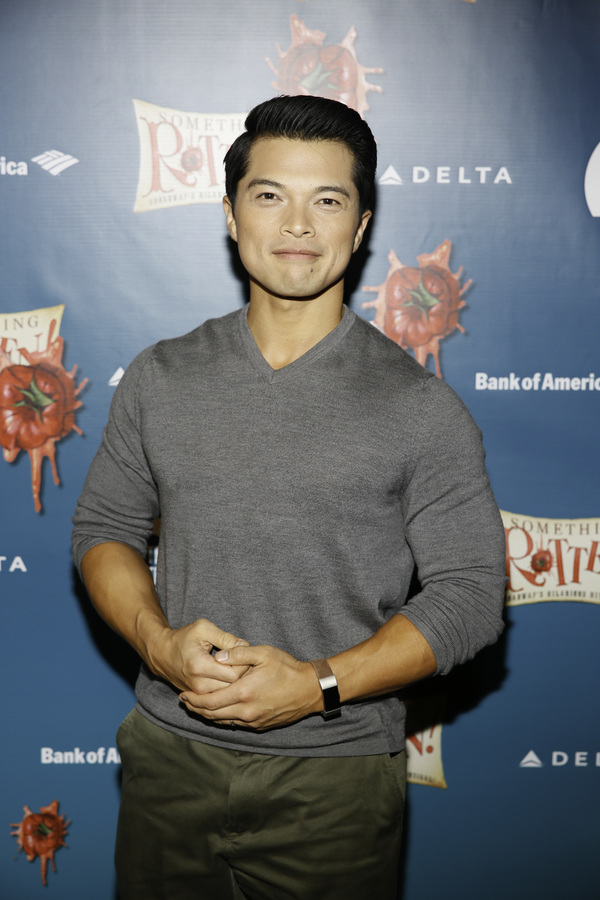 Actor Vincent Rodriguez III arrives for the opening night performance of "Something Rotten!" at Center Theatre Group/Ahmanson Theatre on Tuesday, November 21, 2017, in Los Angeles, California. (Photo by Ryan Miller/Capture Imaging)

Actor Vincent Rodriguez III arrives for the opening night performance of "Something Rotten!" at Center Theatre Group/Ahmanson Theatre on Tuesday, November 21, 2017, in Los Angeles, California. (Photo by Ryan Miller/Capture Imaging)

The cast of "Something Rotten!" take their bows after the opening night performance of "Something Rotten!" at Center Theatre Group/Ahmanson Theatre on Tuesday, November 21, 2017, in Los Angeles, California. (Photo by Ryan Miller/Capture Imaging)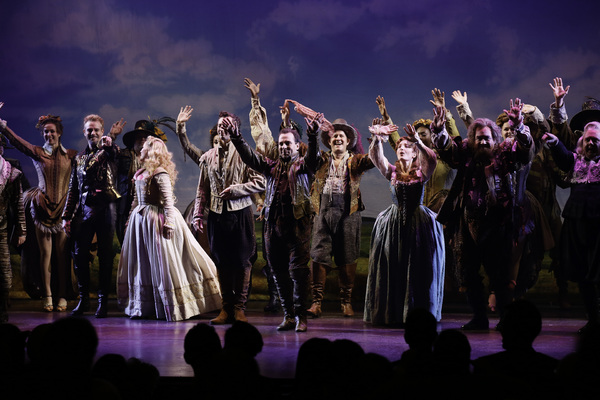 The cast of "Something Rotten!" take their bows after the opening night performance of "Something Rotten!" at Center Theatre Group/Ahmanson Theatre on Tuesday, November 21, 2017, in Los Angeles, California. (Photo by Ryan Miller/Capture Imaging)

Cast member Blake Hammond backstage after the opening night performance of "Something Rotten!" at Center Theatre Group/Ahmanson Theatre on Tuesday, November 21, 2017, in Los Angeles, California. (Photo by Ryan Miller/Capture Imaging)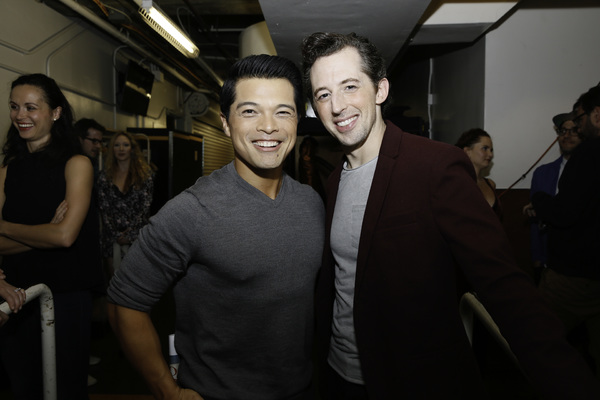 From left, actor Vincent Rodriguez III and cast member Josh Grisetti backstage after the opening night performance of "Something Rotten!" at Center Theatre Group/Ahmanson Theatre on Tuesday, November 21, 2017, in Los Angeles, California. (Photo by Ryan Miller/Capture Imaging)