Photo Flash: Renee Fleming, Lauren Ambrose, Jon Batiste And More Attend 12th Annual Sing for Hope Gala
On Monday, October 29, Sing for Hope held its 12th annual Sing for Hope Gala, uniting New York's philanthropic and cultural leaders for a magical evening in support of the organization's programs and commitment to bring the arts to under-resourced areas. The event, co-chaired by Ann Ziff, Renee Fleming, and Muhammad Yunus, with Vice Chairs Dr. William Isacoff and Linda E. Johnson, was held at celebrity chef Danny Meyer's brand-new Bay Room event space. BroadwayWorld has photos from the evening below!
Bay Room, which sits perched on the 60th floor of 28 Liberty with sweeping 360-degree views of NYC, served as the perfect backdrop to celebrate Sing for Hope's work to extend the transformative powers of the arts to all people in all corners of the city. The room was outfitted with ten artist-designed Sing for Hope Pianos, photo representations of Sing for Hope's work in health care centers and 180 public schools, and custom centerpieces designed by SFH Board Member and renowned event planner David Beahm.
The evening raised half a million dollars of crucial support for Sing for Hope's growing work across the five boroughs of NYC and beyond. The organization's programs reach nearly 100,000 people in schools and healthcare centers (including partnerships with over 10% of NYC's public schools), and build community amongst over two million New Yorkers and visitors through the Sing for Hope Pianos.
"We are proud to be celebrating twelve years of making the arts accessible to communities in need by harnessing the incredible power of our artist partners. Creativity is an endlessly renewable resource that inspires and heals, and the Sing for Hope Gala allows us a moment each year to unite our community of supporters and savor performances by some of the world-class artists who power our programs," say Sing for Hope Co-Founders Monica Yunus and Camille Zamora.

In Sing for Hope's signature style, the Gala began and ended with electric, contagious joy provided by Dan Orlando and singer-songwriter J Blue. The event also featured performances from Broadway star and Sing for Hope Artist Partner Jelani Remy, Tony nominee Lauren Ambrose (accompanied by Tony Award Winner Ted Sperling), and Sing for Hope Board Member and Bandleader of "The Late Show" Jon Batiste.
Sing for Hope honored three leaders for their innovative work serving communities with creativity and compassion: NYC Commissioner of Media and Entertainment Julie Menin, MINI USA, and Fosun International. Sing for Hope first met Julie Menin in 2016, through a partnership for Menin's "New York Music Month." MINI USA served as this year's title sponsor for the Sing for Hope Pianos, providing crucial support for the country's largest recurring public art project and introducing a custom, fully mobile "MINIPiano." Thanks to longtime SFH partner and arts champion Fosun International, Sing for Hope will move into a permanent home in 2019, with the offices, artist studio, and performance spaces all under one roof.
Multiple speakers commented on the urgent need for hope in our world, and Sing for Hope Board Member, Philanthropist, and Gala Co-Chair Ann Ziff spoke about Sing for Hope's ability to unify and build community even in the midst of great difficulty. "Sing for Hope unites what is best in us - our human capacity for creativity and hope - with society's areas of greatest need - our underserved youth, our elderly, our veterans, our refugees, the most vulnerable among us."
Sing for Hope Co-Founders Monica Yunus and Camille Zamora emphasized that this work is not merely uplifting, but essential when populations are being deprived of their humanity. "The arts aren't a nice-to-have, they're a need-to-have."
Gala attendees met 14-year-old Sing for Hope student Stephanie, who attends one of Sing for Hope's Citizen Artist schools and worked with world-class artists at SFH Arts Week this year. Stephanie says that her confidence has grown immensely, and she just went to her first professional audition last week.
Stephanie received some personal words of encouragement from Sing for Hope Artist Partner and 2019 Miss America Nia Franklin, who, at 25, was herself a teenager captivated by the arts world not all that long ago.
Because Sing for Hope can't resist a moment for connection through all-out joy, Gala attendees ended the night on the dance floor, with Broadway and opera stars, city leaders, Sing for Hope students, and the philanthropic and cultural elite dancing side-by-side.
Since 2006, Sing for Hope has harnessed the power of the arts to create a better world. Through dynamic education, healthcare, and global initiatives, Sing for Hope activates creativity in schools, hospitals, refugee camps, and public spaces for millions of people worldwide. We champion art for all because we believe the arts have an unmatched capacity to uplift, unite, and heal.
If you weren't able to attend the Sing for Hope Gala, it's not too late to donate to spread the hope and connection that the arts bring. Please consider a gift that is meaningful to you. All gifts can be made here online or via check payable to Sing for Hope, 575 8th Avenue, Suite 1812, New York, NY, 10018.
Photo Credit: Gonzalo Marroquin/PMC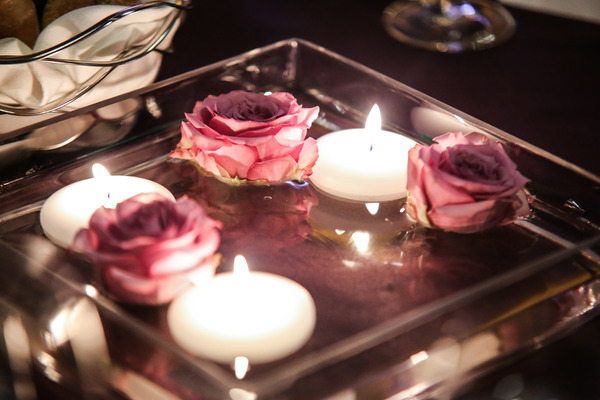 Atmosphere at Sing For Hope Gala 2018 at Bay Room

Camille Zamora, Nia Franklin, Thomas Felbermair and Lee Nadler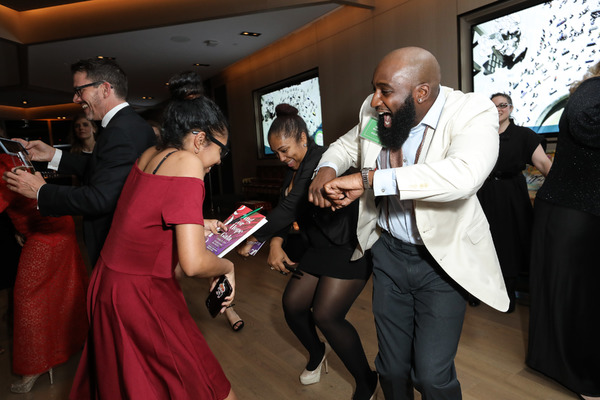 Stephanie Manning

Jelani Remy
Sing for Hope Board Members David Miller, Andrea Jung, Jeffrey Chertoff, Monica Yunus, Eva Haller, Linda Johnson, and Margie Loeb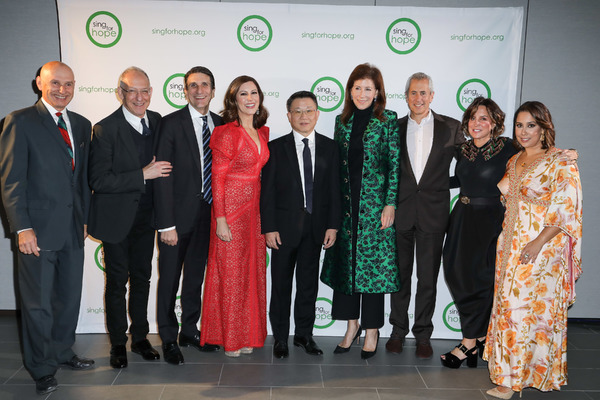 James Connors, Clarke Wolff, Tom Costanzo, Camille Zamora, Wei Bo, Linda Johnson, Danny Meyer, Margie Loeb and Monica Yunus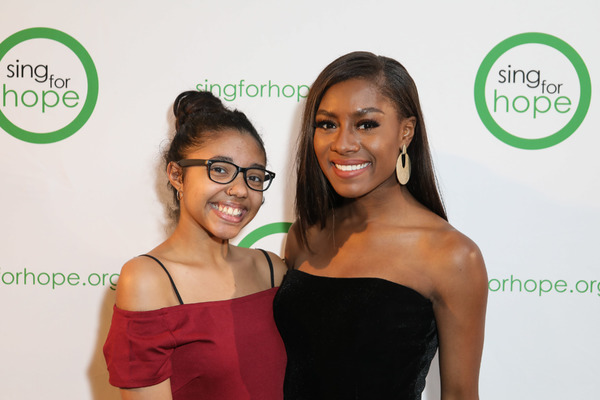 Stephanie Manning and Miss America 2018 Nia Franklin

Monica Yunus, Jelani Remy, and Camille Zamora

Monica Yunus, Nia Franklin, Renee Fleming, Lauren Ambrose, Ted Sperling and Jelani Remy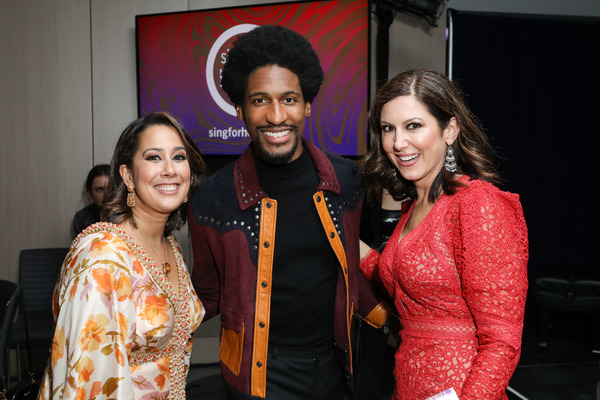 Monica Yunus, Jon Batiste and Camille Zamora
Related Articles
More Hot Stories For You