Photo Flash: R.Evolucion Latina's DANCE-A-THON Raises Over $26K with Help from ON YOUR FEET!
The 3rd annual R.Evolución Latina - Dance-A-Thon raised $26,250 after 6 weeks of fundraising. The culmination of the online fundraising campaign took place on October 24th where artists, RL campers and supporters came together to celebrate for 5 hours of energized dancing. Scroll down for photos from the festivities!
Cast members from On Your Feet! joined the organization to kick off the event with a very special performance from the youth of the show Eduardo Hernandez, who plays young Emilio and Kevin Tellez, who is the Young Emilio standby. Founder/Director Luis Salgado, Doreen Montalvo, Eric Ulloa, Henry Gainza, Linedy Genao, Brett Sturgis, and Ana Villafane, who raised $1,700.00 in her own efforts to support RL, came to the event and got everyone On their Feet before heading to the theatre for a two-show day.
Broadway performer and long time supporter Rickey Tripp led the Dance-A-Thon keeping everyone motivated and engaged with his playfulness spirit and versatile dance moves. Guest artists Jose Ozuna, Roddy Kennedy, Michael Fielder, Gabriela Garcia and Talia Castro-Pozo kept the floor active with a variety of dance styles from, hiphop to salsa and samba. The organization's motto of Daring to Go Beyond was accomplished as participants of all ages took on the challenge of dancing for 5 hours and even celebrated one fundraiser's 78th birthday. This year a portion of monies raised were donated to Gigi's Playhouse-NYC an organization that provides educational programs utilizing the arts, to individuals with Down Syndrome at no charge.
Proceeds from this event will go towards RL programs like the Children's' Performing Arts camp, adult education program and their 2016 Choreographers Festival that will unite international dancers with New York dancers and showcase the work of Choreographers.
This event is possible due to sponsors like Taboon, Havana Central, EXHALE, Taj Lounge, CHICAGO, Disney Theatricals, and Broadway Cares/Equity Fights AIDS.
Photo Credit: Jeremy Daniel Photography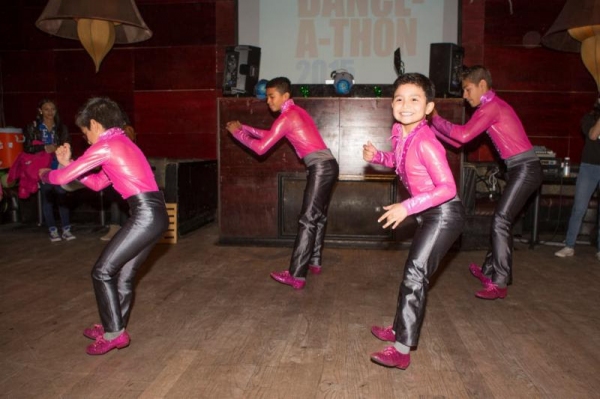 Young Emilios from ON YOUR FEET! (Kevin Tellez & Eduardo Hernandez)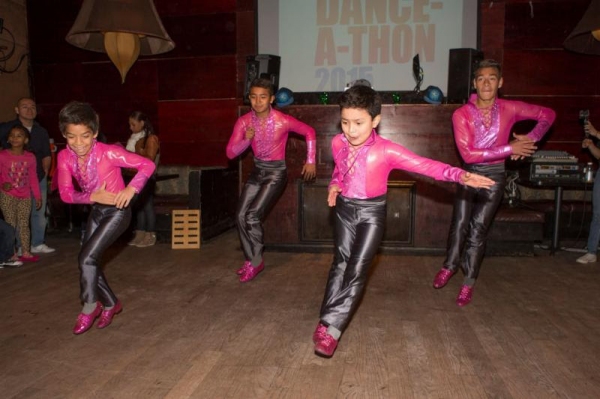 Young Emilios from ON YOUR FEET!

Dance-A-Thon Participants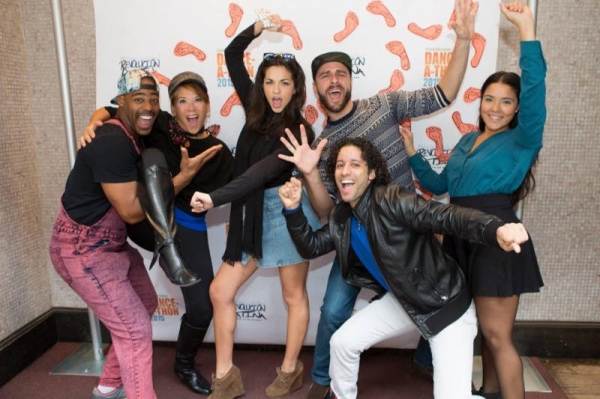 Brett Sturgis, Doreen Montalvo, Ana Villafane, Eric Ulloa, Luis Salgado and Linedy Genoa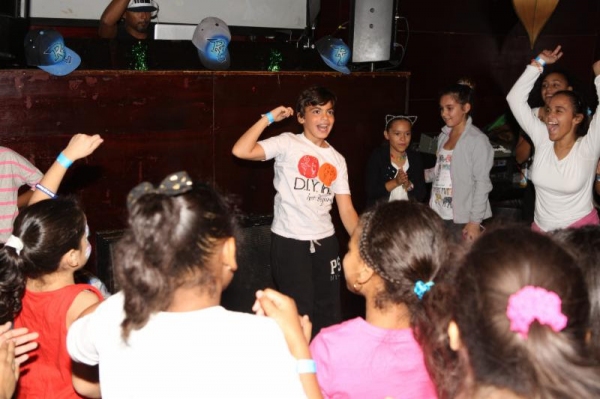 Matthew Martinez - Dance-A-Thon Participant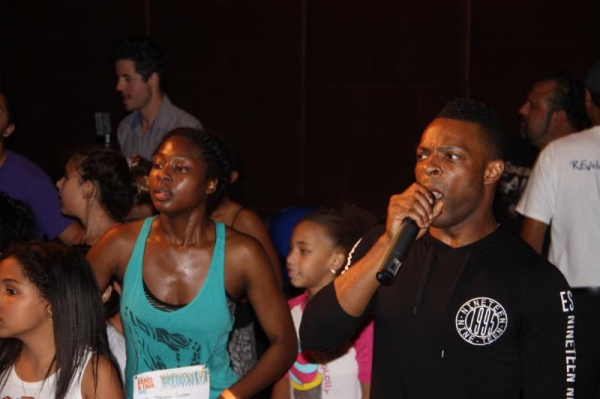 Rickey Tripp (Motown, In The Heights)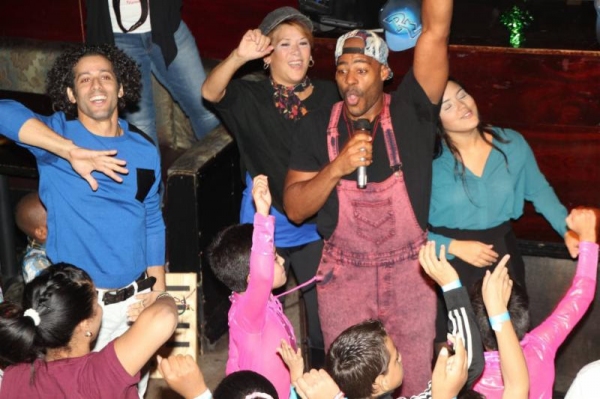 Luis Salgado, Doreen Montalvo, Brett Sturgis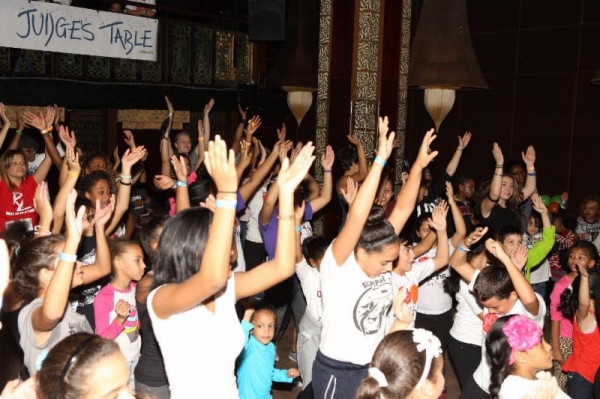 Hour 2

Doreen Montalvo and Ana Villafane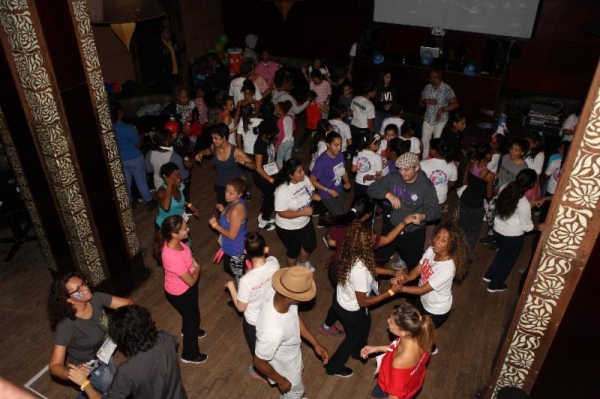 Dance-A-Thon Participants

Rickey Tripp and the participants in Hour 4

Gabriela Garcia and Doreen Montalvo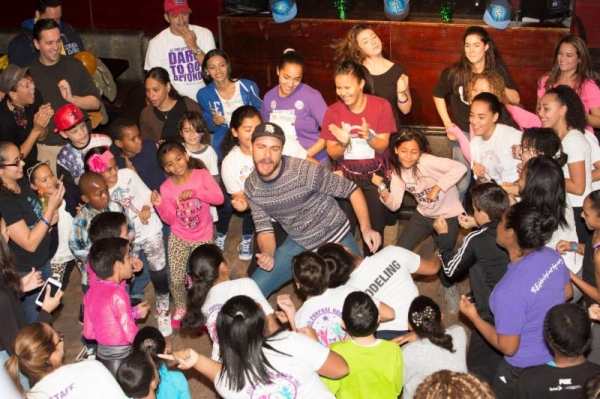 Eric Ulloa leading participants in some cool moves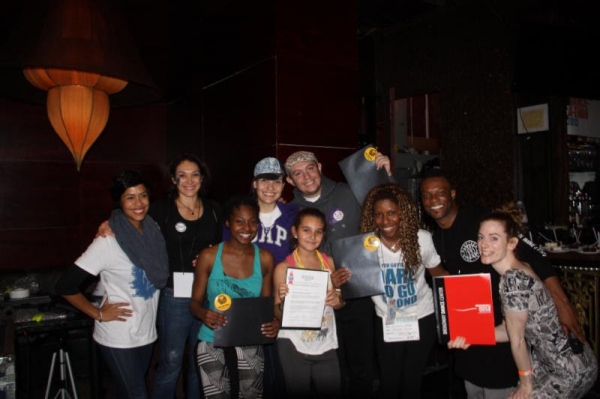 Dance-A-Thon Top Fundraisers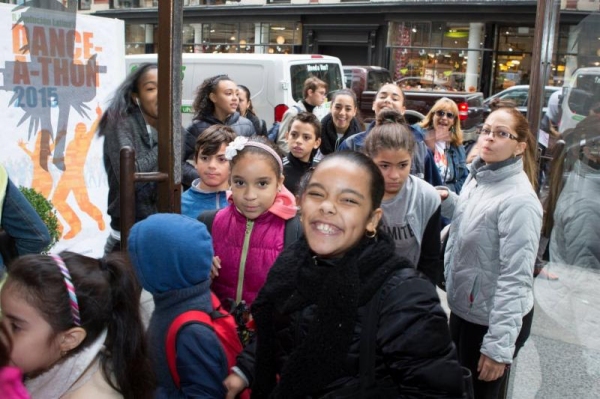 Campers committed to dancing for 5 hours

ON YOUR FEET! cast members

ON YOUR FEET!'s Brett Sturgis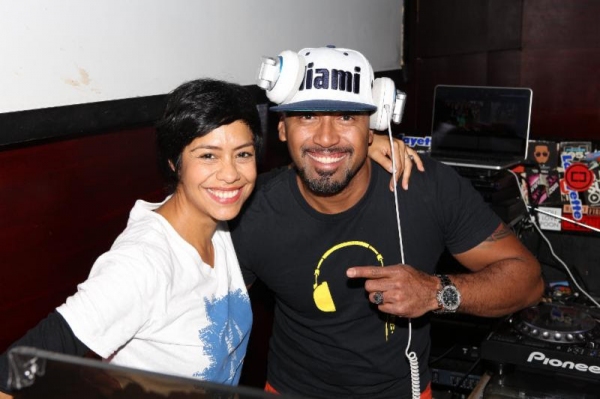 Talia Castro-Pozo and DJ Franklyn Ayala