Photo Flash: Norm Lewis, Kate Baldwin, Megan Hilty, Corbin Bleu and More Take Part in Parlor Night with Broadway Inspirational Voices
Parlor Night strikes again! Were you there for Broadway's latest pop-up party? This time, the intimate evening was hosted in the art-adorned, spacious Tribeca loft of Cynthia and Bob Abrams (head of Abbeville Press specializing in fine art and illustrated books). BroadwayWorld has photos from the festivities below!
Cynthia, a member of the Broadway Inspirational Voices, ushered guests to their luscious, green-filled rooftop overlooking One World Trade Center, for an opening performance of "Seasons of Love" sung by select BIV members, one day after the 15th year remembrance of 9/11. Needless to say, the third installment of Parlor Night to benefit the Broadway Inspirational Voices Outreach Programs was nothing short of transcending.
This Broadway speakeasy popping up in living rooms throughout Manhattan is a throwback to the days of Judy Garland and Liza Minnelli opening their homes and inviting their friends for good food, drinks, and song. This past Monday evening, guests had the chance to witness truly intimate performances while sipping a signature cocktail and delicious bites from Tribeca's White Street.
Megan Hilty sang "They Just Keep Moving The Line" from Smash starting the night off with soaring vocals and sharing just what music programs had done in her life, shaping her into the powerhouse performer she is today.
Other talent included: Howard McGillin, Norm Lewis, Kate Baldwin, Corey Cott, Crystal Monee Hall, Michael McElroy and the Broadway Inspirational Voices with Isaac Harlan on piano and Chris Parker on guitar. Host Corbin Blue seamlessly weaved each performance into the next.
The night was about sharing the transformative power of music.
And what makes the evening even more truly unique is the mission. To change children's lives - one living room at a time. And this vision, dreamt up by Di Ana Pisarri and Schele Williams, is exactly what's being done. It's simple: one Parlor Night equals one children's music program in New York City. Because music shouldn't be considered a luxury but a necessary form of expression and creativity for all children as they grow and shape their individuality.
For Corey Cott, who performed John Bucchino's "Grateful" expressed how listening to BIV while growing up had a profound impact on his career pursuit. "To be in this room with these people is a musical theater dream come true." Corey's experience goes to show how the performers of today truly are inspiring the next generation.
Beyond inspiration, there was also focus on the healing powers of music demonstrated by Crystal Monee Hall performing a song she composed alongside a child at The Ronald McDonald House through BIV's Outreach Program: Songs in the Key of Me. A songwriter is paired with a pediatric cancer patient and their family to develop a song inspired by the child's experiences and personality. Hall performed "In His Hands" a song of faith, hope, and inspiration as seen through the eyes of a child.
Rick Martin, Director of Development at The Ronald McDonald house also spoke about how crucial and instrumental the work with BIV has been to the families. This September you can catch Jason Robert Brown and Jeanine Tesori (just to name a few) who have worked on songs with patients this year.
So how can you get in on all the magic happening in living rooms across New York City and maybe catch Kate Baldwin's truly moving and magical performance of "I Don't Need a Roof" from Big Fish? Or Howard McGillin (Broadway's longest running Phantom) sing "Throw It Away" as if you and he were best friends - an effortlessness and ease you certainly don't see everyday (especially while lounging in someone's magnificent living room)?
You need to get on the list! Because I promise that you never want to miss an opportunity to hear the buttery, one-of-a-kind vocals of Norm Lewis (who sang "Azure-Te") who could honestly just sing the phone book (or, at least, the hipster equivalent of today's phone book). It's also an opportunity to get to know this generation of Broadway performers, especially in our technology driven world of social media and YouTube. How refreshing it is to connect in this unique way.
Perhaps the best part is getting to experience the incredible community built by Michael McElroy. "I am always overwhelmed by my friends - the people in the Broadway community who say 'yes.'" Michael shared. "They said yes to coming here to support our next generation." And that next generation of performers and patrons of the arts is so crucial.
The choir performed "No More Wasted Time" and the absolute blow-the-roof- off arrangement of "Sunday" that is enough to make sure - no matter rain, snow, or shine - that you find yourself on the couch at the next Parlor Night.
Parlor Night will continue to be hosted at different homes with different performers, so if you'd like to attend (you must be on invite list) or host an evening (have a piano that needs playing?), visit ParlorNight.com to be a part of the movement that truly is changing children's lives...one living room at a time. You don't want to miss it.


Broadway Inspirational Voices Parlor Night 2016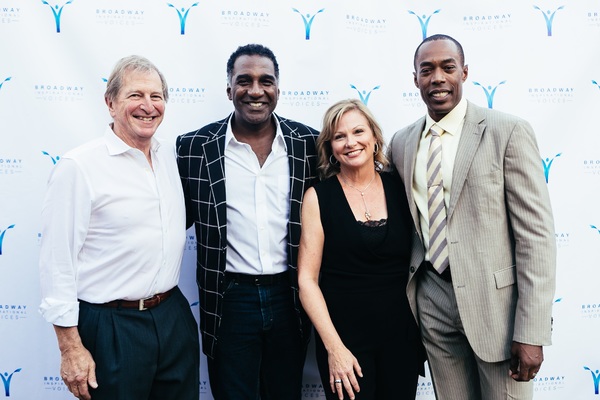 Bob Abrams, Norm Lewis, Cynthia Vance and Michael McElroy

Broadway Inspirational Voices

Broadway Inspirational Voices

Corbin Bleu

Corey Cott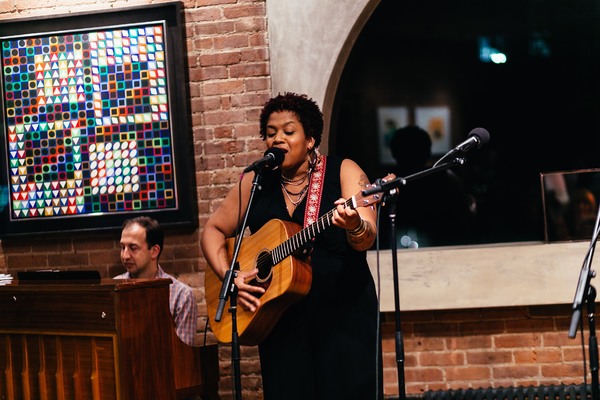 Crystal Monee Hall

Cynthia Vance and Bob Abrams' home

Cynthia Vance

Di Ana Pisarri and Tony Richardson

Howard McGillin

Howard McGillin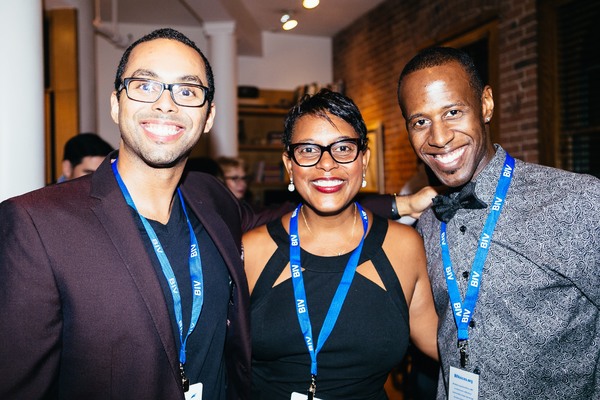 Jessie Nager, Schele Williams and Marcus Paul James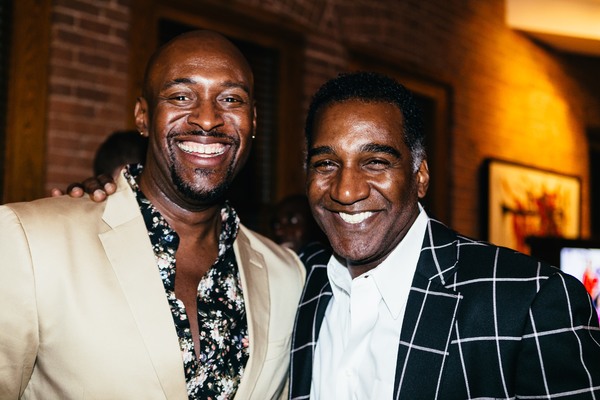 John Eric Parker and Norm Lewis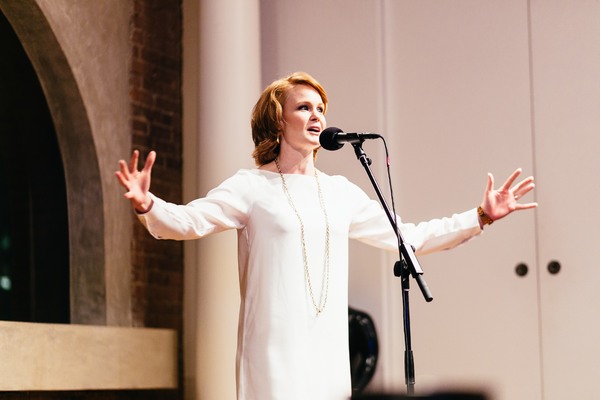 Kate Baldwin

Marissa Fratto and company

Megan Hilty and Celisse Henderson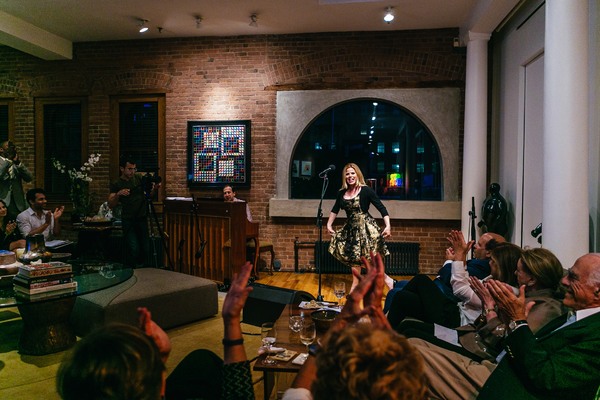 Megan Hilty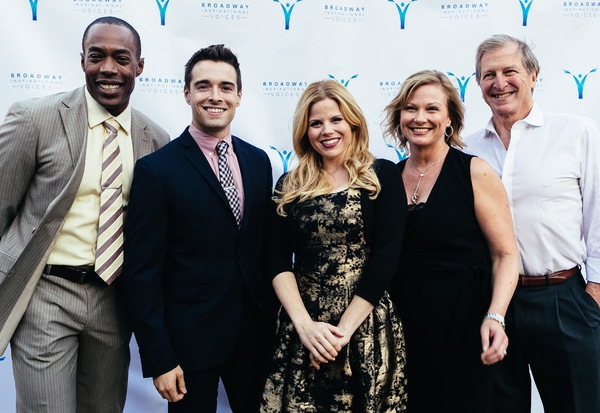 Michael McElroy, Corey Cott, Megan Hilty, Cynthia Vance and Bob Abrams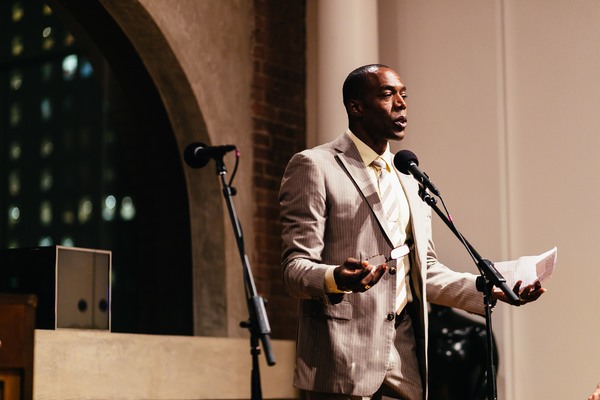 Michael McElroy

Norm Lewis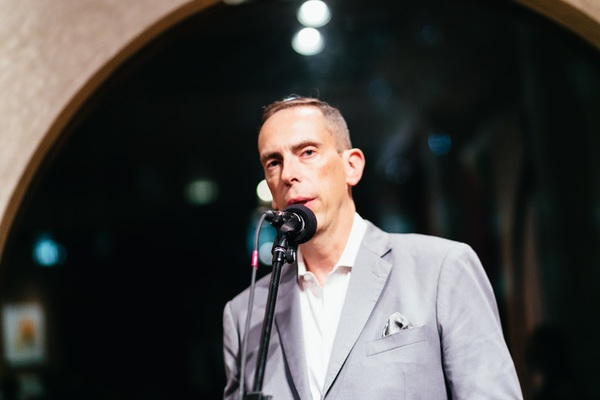 Rick Martin

Schele Williams, Laura Dean and Crystal Monee Hall