Photo Flash: New York Philharmonic Visits Istanbul, Zurich
Over the weekend
Alan Gilbert
and the
New York Philharmonic
performed in Istanbul, Turkey. The Orchestra's first appearance there in 18 years also offered an opportunity to catch some of the colorful capital's local flavor. Then the
New York Philharmonic
Principal Brass Quintet launched the return to Zurich - home of Credit Suisse, the Orchestra's Global Sponsor - with a free performance.
Scroll down for photos from the philharmonic's trip overseas!
Photo Credit: Chris Lee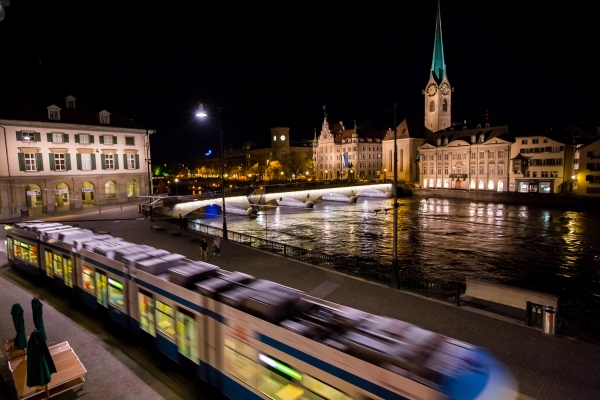 View from the CS orchestra dinner part restaurant in Zurich, 10:05pm, 5/5/13. Photo by Chris Lee

Irene Breslaw on behalf of the orchestra thanks Credit Suisse orchestra dinner host, Libby Hill with Karin Ebling for the chocolate gift, dinner and tour sponsorship at the restaurant Zunfthaus zur Zimmerleuten, Zurich.

Sara Griffin poses for a picture by the Limmat River and the St. Peter clock tower in the background, Zurich.

Huge crowds attended the Principal Brass concert at the Zurich Main Station.

Matthew speaks to the audience, thanks the CS and introduces the Principal Brass at the Zurich Main Station.

Traveler reading sign showing NYP Principal Brass performing.

NYP Principal Brass doing sound check at the Zurich Main Station.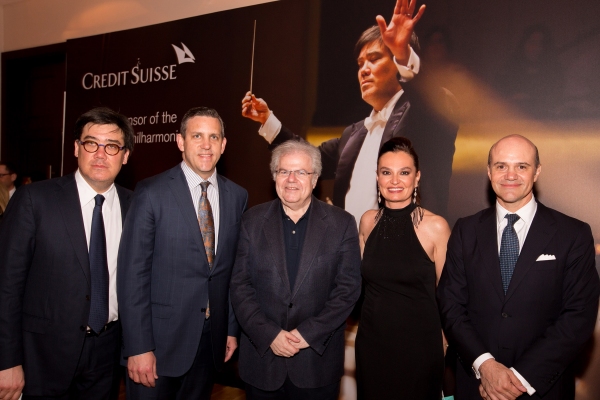 Post concert CS reception with Simru Sonar San and Ugur Bayar in Istanbul.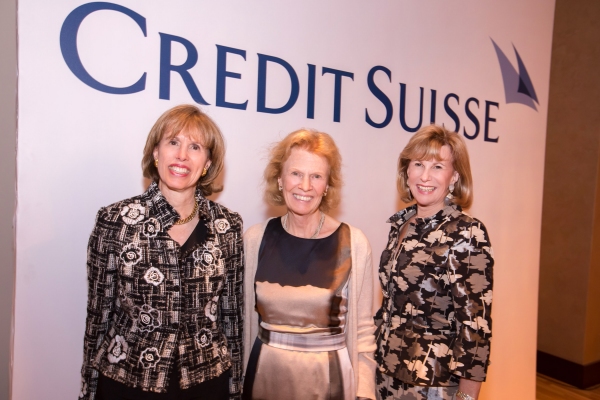 New York Philharmonic partons at CS post concert reception, Istanbul.

NYP bowing at Istanbul

Manny Ax receiving flowers from usher in Istanbul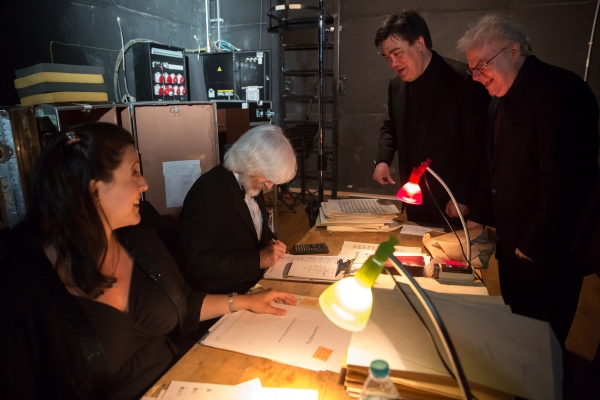 Alan Gilbert and Manny Ax makes a quick stop to greet the Sara Griffin and Larry Tarlow at the Libraian desk before going on stage.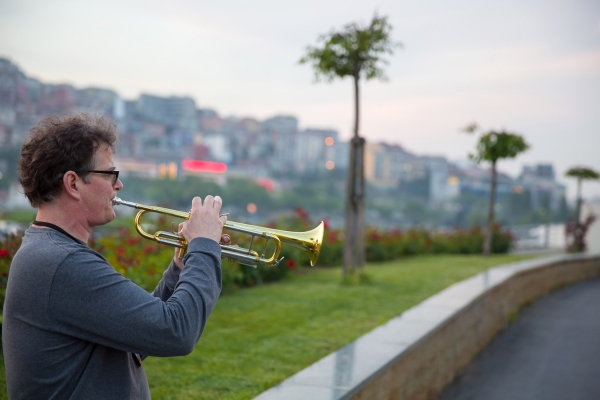 Tom Smith takes advantage of the nice climate to warm up outdoors of Haliç Congress Center, Istanbul.

Proud father of Fora Baltacigil, Yaz Baltacigil is principal bass of the Istanbul State Symphony Orchestra poses for a picture with son at the foyer of the Haliç Auditorium.

(l to r) Haeyoung Ham, Sheryl Staples, Maria Kitsopoulos, Lisa E. Kim, Rebecca Young, Hyunju Lee, Karen Dreyfus, Na Sun and Yoko Nozaki visits the Blue Mosque, Istanbul, Turkey.

Alan Glibert and Joshua Bell at rehearsal in Istanbul.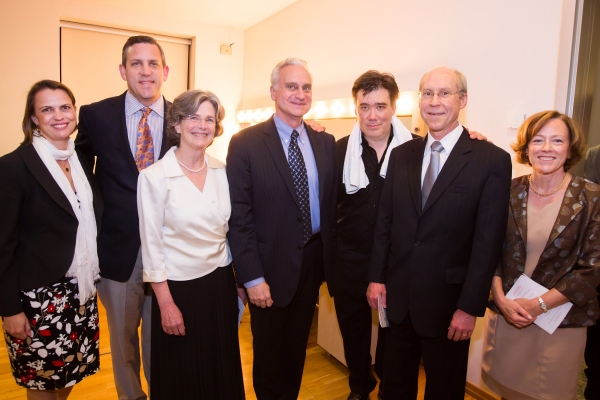 Alan Gilbert greets US Ambassador of Istanbul and wife with Consul General and Mrs. Kilner in the maestro suite after concert in Istanbul.

Alan Gilbert conducts New York Philharmonic in Musorgsky/Ravel Picture at an Exhibition in Istanbul.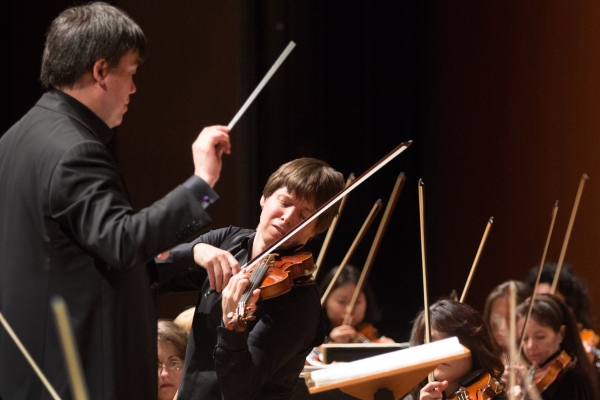 Alan Gilbert conducts the New York Philharmonic with Joshua Bell in Bernstein Serenade in Istanbul.

Patrons entering the concert hall in Istanbul.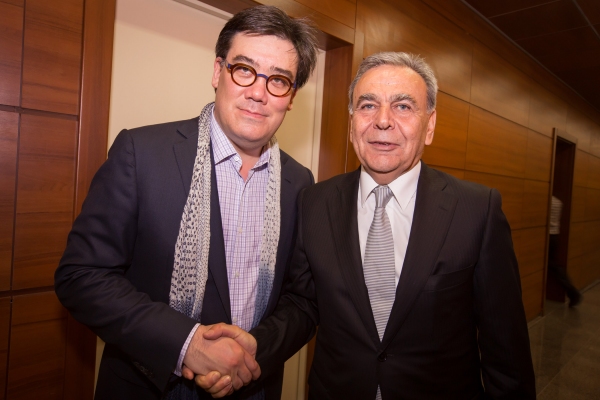 Alan Gilbert is congratulated by the Mayor of Izmir after the concert.

Alan Gilbert greets the Philharmonic Patrons after concert in the maestro suite.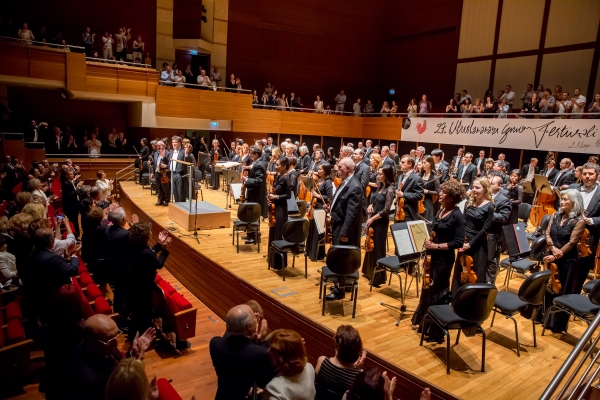 Standing ovation at Izmir, Turkey.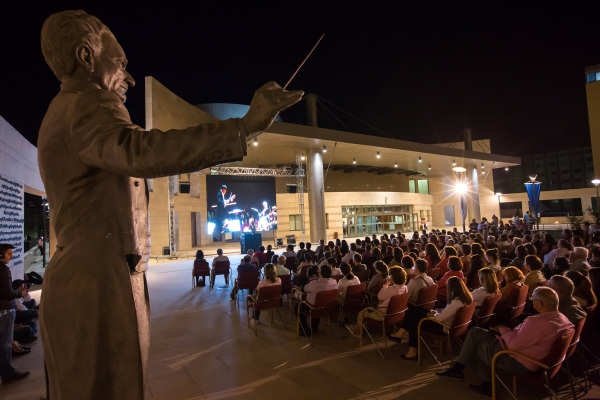 New York Philharmonic concert Simulcast on the plaza of Ahmed Adnan Saygun Arts Center in Izmir, Turkey.

Ambassador and Dr. Frank Ricciardone and wife poses photo with Alan Gilbert and Filiz Sarper, President of Izmire Foundation of Cuture during intermission, Ismir, Turkey.

Emauel Ax performs Mozart Piano No. 25 with the New York Philharmonic in Izmir, Turkey.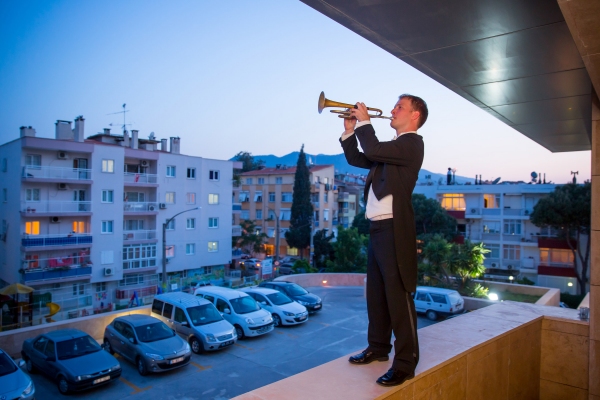 Matt Muckey poses for the camera at th balcony of the Artist's Lounge at the Izmir concert hall before concert.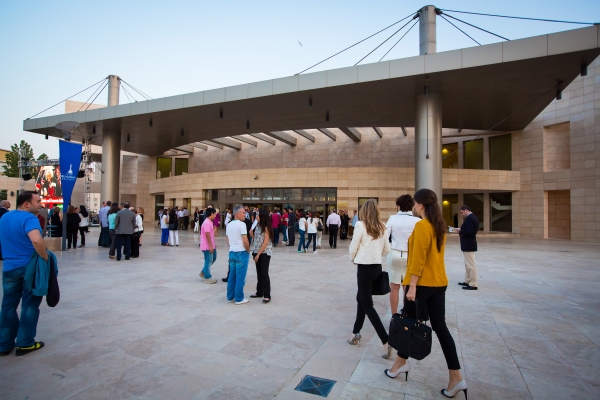 Front of the house before concert in Izmir.

During rehearsal break, Fora B. chats with the school students and faculty on the balcony of the concert hall.

Emauel Ax practices in his dress room while the orchestra is on stage rehearsing.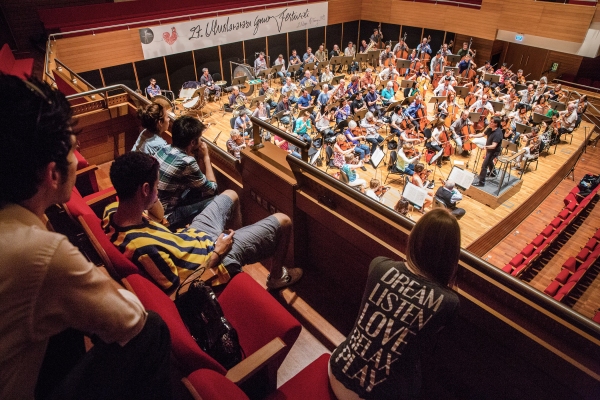 Local musicians get to sit in for New York Philharmonic rehearsal.

NYP Europe Tour 2013 Press conference at Izmirk Turkey

Matthew VanBesien with board member Lizabeth A. Newman at patron dinner.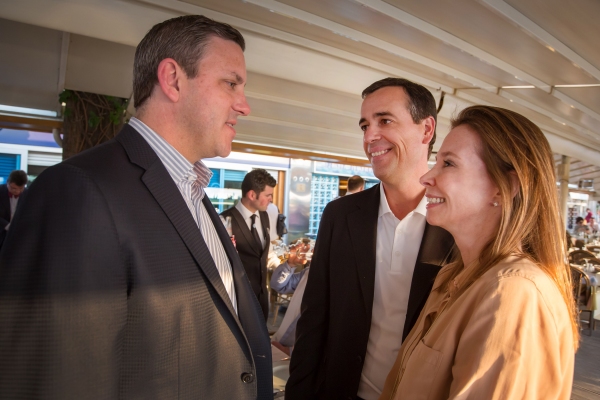 Matthew and Credit Suisse executive and wife at the patrone dinner

Mark Nuccio practicing Copland's Concerto for Clarinet which he will be performing next month in his hotel room.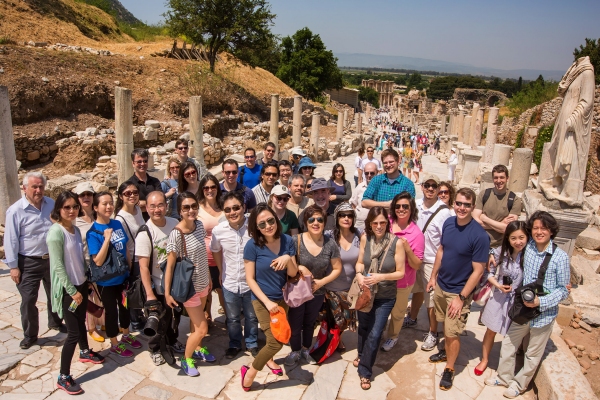 Tour members of the New York Philharmonic visit Ephesus on their free day.

Maria Kitsopoulos leaving a message on the Wishing Wall on the ground of House of the Virgin Mary.

Related Articles
More Hot Stories For You
VIDEO: First Look at Matthew Morrison in DR. SEUSS' THE GRINCH MUSICAL!
Dr. Seuss' beloved classic children's book "How the Grinch Stole Christmas!" has become a Christmas staple for generations and NBC is bringing the sto...

THE SPONGEBOB MUSICAL is Now Available For Licensing Through Concord Theatricals
The Spongebob Musical is now available for licensing through Concord Theatricals! The production is available for schools, colleges, universities, and...

THE SHOWS MUST GO ON Presents 42 STREET Starring Bonnie Langford
Join The Shows Must Go On from this Friday 4th December for the multi-award winning production of 42nd Street starring stage legend Bonnie Langford! T...

Alan Menken, Glenn Slater, and More Sign On for ANIMAL FARM Musical Adaptation
Composer Alan Menken and lyricist Glenn Slater are teaming up with playwright James Graham on a new musical adaptation of George Orwell's classic nove...

VIDEO: Watch Nicole Kidman Give It Some 'Zazz' in Netflix Adaptation of THE PROM
Nicole Kidman and Jo Ellen Pellman are giving us some Zazz in this first look at the number from Netflix's upcoming adaptation of the Broadway hit The...

Signature Theatre Announces 2021 Five-Show Season, Featuring Norm Lewis, Solea Pfeiffer, Daniel J. Watts and More
Signature Theatre has announced the full lineup for Signature Theatre's 2021 Signature Features season, five fully-staged plays and musicals, made exc...