Photo Flash: Lynn Nottage and More Inducted Into NYFA Hall of Fame
The New York Foundation for the Arts (NYFA) inducted four arts luminaries into its Hall of Fame during its annual benefit on April 4 at 583 Park Avenue. BroadwayWorld has photos from the event below!
The evening's honorees were Lynn Nottage, award-winning playwright and screenwriter whose play Sweat just opened on Broadway; Peggy Cooper Cafritz, influential arts patron and former President of the District of Columbia Board of Education; Ida Applebroog, celebrated painter, sculptor, and filmmaker with an upcoming solo show at Hauser & Wirth London; and Christopher d'Amboise, a distinguished choreographer, dancer, and playwright. The gala was co-chaired by artist Elia Alba and industrial real estate professional Mary Lang, both members of NYFA's Board of Trustees.
Guests included Julie Taymor, Theater, Opera, and Film Director; Jacques d'Amboise, Dancer, Choreographer, and Director of the National Dance Institute; Charlotte d'Amboise, Actress and Dancer (Broadway's Chicago); J.T. Rogers, Playwright (Broadway's OSLO); Elliot Goldenthal, Composer; Vincent Fremont, Senior Advisor, Art Media Holdings, LLC; Ed Lewis, Co-Founder, Essence Magazine; Jacqueline Sischy, Director, Hauser & Wirth; Joeonna Bellorado-Samuels, Director, Jack Shainman Gallery; Beth B, Filmmaker; and Dread Scott, Artist and NYFA Board Member.
More than 300 guests gathered to celebrate the 2017 Hall of Fame inductees amongst artworks by NYFA affiliated artists and over cocktails and dinner. The glamorous gala recognizes the sustained achievements of artists who received early career support from NYFA and the vision and commitment of enlightened patrons of the arts. Applebroog, d'Amboise, and Nottage are all past recipients of the NYSCA/NYFA Artist Fellowship, which are individual unrestricted grants made to artists who are living and working in New York State.
Artists Carmelita Tropicana, Ashly Legrant, Ivan Cortazar, and Julia Pontes spoke about the support they received from NYFA in the form of grants, entrepreneurship training, and mentoring. Julia Pontes, who participated in NYFA's Immigrant Artist Mentoring Program, said, "I am living proof of the opportunity NYFA generates...NYFA alleviates the challenges that artists face."
NYFA Board Chair Judith K. Brodsky thanked the nights' honorees for their contributions to the arts and described the support that NYFA services and programs provide to artists of all disciplines at all career stages. "While we support artists through grants, even more importantly, we help them sustain themselves," she said.
Lynn Nottage was the first honoree of the night to be inducted into NYFA's Hall of Fame. She told the crowd: "Twenty two years ago, before my very first writing commission, before my very first production of a play in New York, before I had an inkling that I was going to forge a life in theater in New York, I received a NYFA grant...which formalized literally the beginning of my writing career in New York."
Fellow honoree Christopher d'Amboise spoke of when he received a NYSCA/NYFA Artist Fellowship. He'd quit a successful career in dance at The New York City Ballet and on Broadway to explore an urge to pursue choreography. He used the Fellowship to discover his own voice as an artist, unique from his mentors George Balanchine and Jerome Robbins. He described NYFA's impact as a means of validation: "I teach now, and when I teach I look for what is in the student that is so big about them that they don't even know. That's what NYFA does, it says 'You are bigger than you can imagine, take the leap of faith.'"
Two-time NYSCA/NYFA Artist Fellow Ida Applebroog described how the grants came at a time when they were very needed saying: "I received my [first] grant at the lowest income I ever had and the poorest recognition I ever had." Applebroog continued by recognizing historical federal funding for the arts, ending on a positive note in the face of the proposed NEA and NEH eliminations. "We will survive, all of us, and hallelujah we will survive."
Upon her induction into the Hall of Fame Peggy Cooper Cafritz drew connections between NYFA and the arts high school she co-founded in Washington, D.C., Duke Ellington School of the Arts. "Over the years I've regretted very much that we can't just transplant our building and our kids and place them in New York so they would have NYFA and the opportunities that they offer...NYFA, like we try to do in Washington, has changed the trajectory of so many lives."
The evening ended with impassioned words from NYFA Executive Director Michael L. Royce on the importance of arts funding from a federal level and why we must continue to fight for it. He acknowledged the artists in the room and encouraged a round of applause from all to close out the 2017 gala.
The New York Foundation for the Arts was founded in 1971 to empower artists at critical stages in their creative lives. Each year we award $650,000 in cash grants to individual artists in all artistic disciplines. Our fiscal sponsorship program is one of the oldest and most reputable in the country and helps artists and organizations raise and manage an average of $4 million annually. Our Learning programs provide thousands of artists with professional development training and support, and our website, NYFA.org, received over 1.2 million visitors last year and has information about more than 12,000 opportunities and resources available to artists in all disciplines.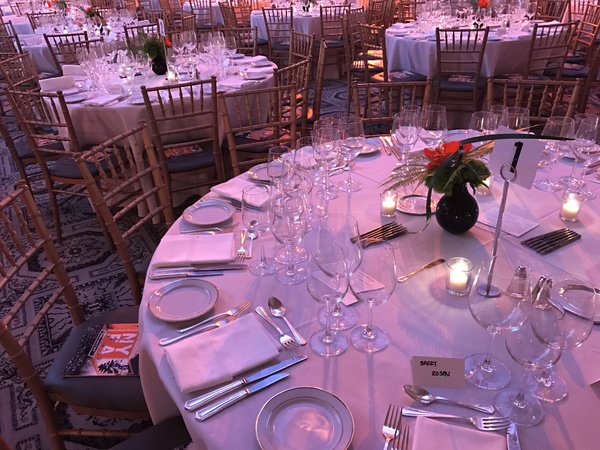 NYFA 2017 Hall of Fame Benefit

NYFA 2017 Hall of Fame Benefit

Julia Pontes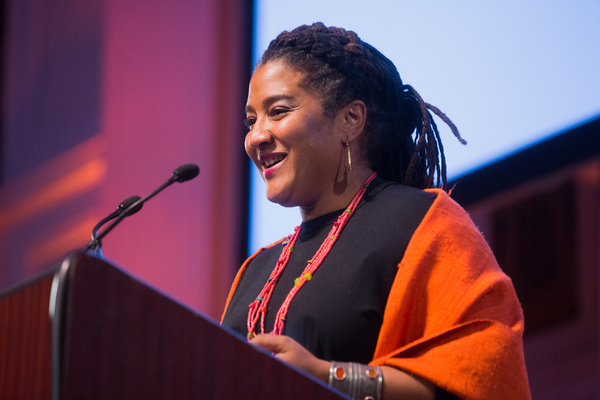 Lynn Nottage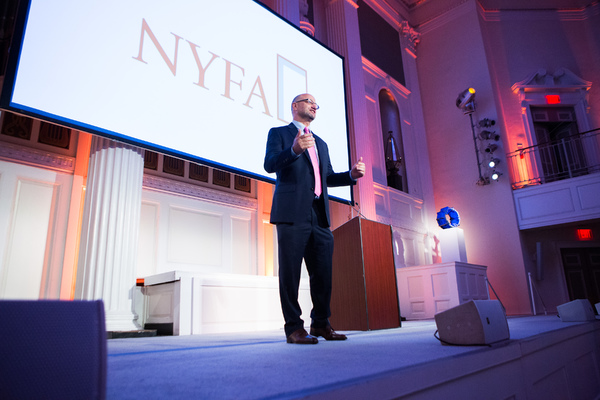 Michael L. Royce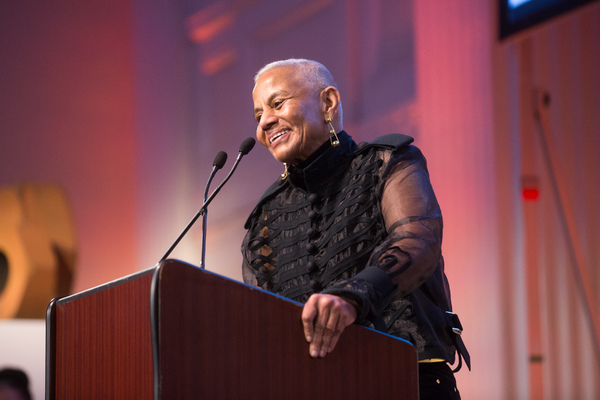 Peggy Cooper Cafritz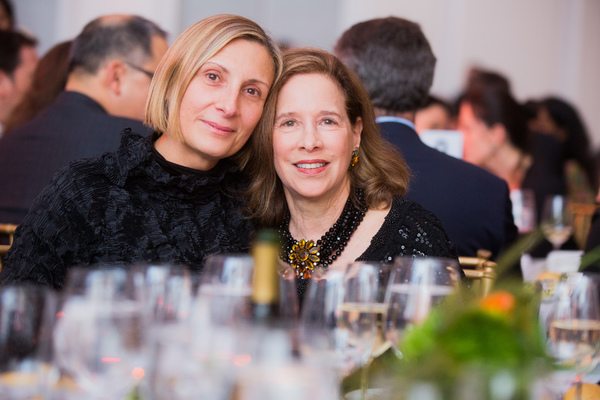 Grimanesa Amorós, Marjorie Martay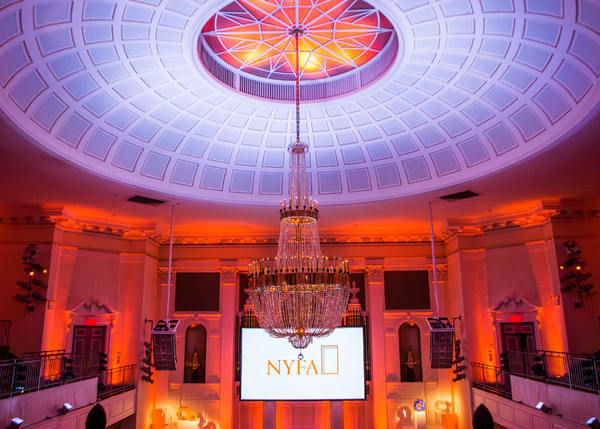 Ivan Cortazar, Elia Alba, Carmelita Tropicana, Dread Scott

Judith K. Brodsky, Karl Kellner

Karl Kellner, Michael Curtis, William Draper

Michael Findlay, Beatrice Findlay, Victoria Findlay Wolfe

Christopher d'Amboise

Elliot Goldenthal, Lynn Nottage, Julie Taymor

Nell Painter, Patricia Spears Jones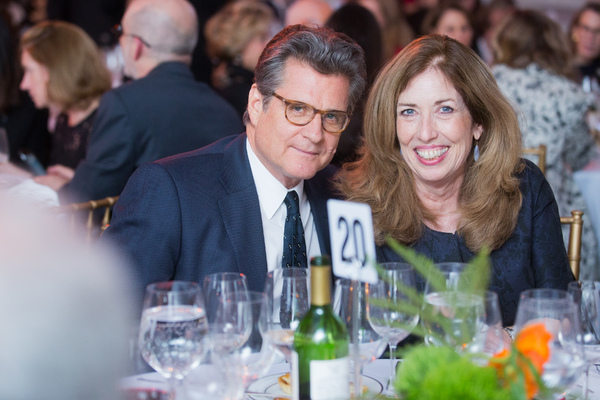 Vincent Fremont, Maryann Jordan

Susan Delvalle, Rocio Aranda-Alvarado, Elia Alba

Beth B, Ida Applebroog, Barry Rosen

Charlotte d'Amboise

Christopher d'Amboise, Judith Brodsky, Ida Applebroog, Peggy Cooper Cafritz, Michael Royce, Lynn Nottage

Heather Patterson, Elizabeth Yee, Mary Lang

Ida Applebroog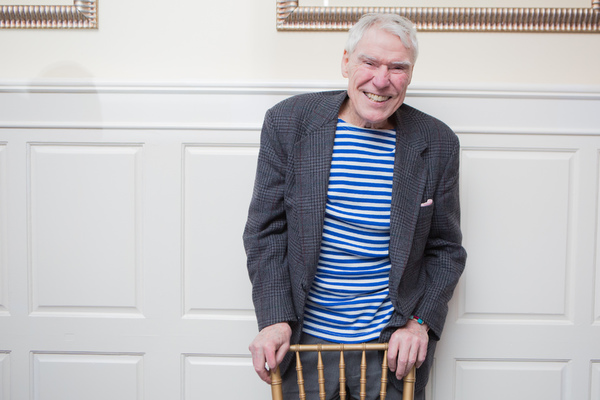 Jacques d'Amboise

Joeonna Bellorado Samuels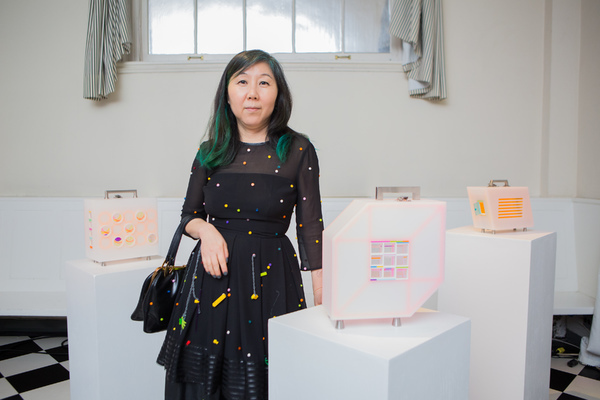 Jaye Moon