Photo Flash: Klea Blackhurst, Kerry Butler, Ed Watts and More Lead 'HAZEL' Workshops
The brilliant Klea Blackhurst repeated her starring role as the saucy, wisecracking housemaid Hazel in a new musical based on Ted Key's cartoon character Hazel - best known for the 1961-66 TV sitcom of the same name. Titled "Hazel: A Musical Maid in America", the four Lab Workshop performances were May 28 and 29 at the Lyric Theatre Performance Space in Times Square. Scroll down for a peek at the cast onstage!
Klea was joined by Tony nominee Kerry Butler (Hairspray, Xanadu) as Dorothy Baxter, Ed Watts (Fantasticks) as George Baxter, Dylan Boyd (Harold Baxter), Warren Kelley (Bonkers Johnson), Bonale Fambrini, Ava-Riley Miles, Hayden Wall, Sharone Sayegh, Erin Sullivan, Synthia Link, Laurence Luckinbill, Zakiya Young, Gerard Salvador, Darius Barnes, Ralph Meitzler, & John T. Wolfe.
The musical, was written by composer Ron Abel (the musicals Rockwell: Life on a Palette, Twist of Fate, Blame It on the Movies) and lyricist Chuck Steffan (the musical Is This Your Life?). Lissa Levin, a Kleban Award-winning playwright and Emmy-nominated producer, wrote the entirely original book.
Lucie Arnaz (They're Playing Our Song, Pippin, etc.) directed, as she did at a previous New York reading last October. Chet Walker (Pippin, Fosse) was the choreographer. Michael Bottari & Ronald Case (Drama Desk & Lucille Lortel Award winners) designed the Workshop Set & Costumes & Props shown below.
Here's how the show is billed: "Hazel -: A Musical Maid In America" is based on one of the most beloved and enduring characters in American popular culture. Hazel, a saucy maid with a wry sense of humor, timeless wisdom, and a heart of gold, was created by cartoonist Ted Key and has been adored for over 60 years. She first appeared in the SaturdayEvening Post in 1943 as a single-panel cartoon and continued to delight readers of all ages until the magazine went out of print in 1969. Hazel was also brought to life by the inimitable Academy Award winner Shirley Booth on a TV sitcom of the same name, and ran for five well-received, award winning seasons. Hazel's humanity, common sense, and warmth will touch all audiences as a musical, as it has from the beginning."
Photo Credit: Ron Case & Eliot Hess

Kerry Butler, Ed Watts, KLea Blackhurst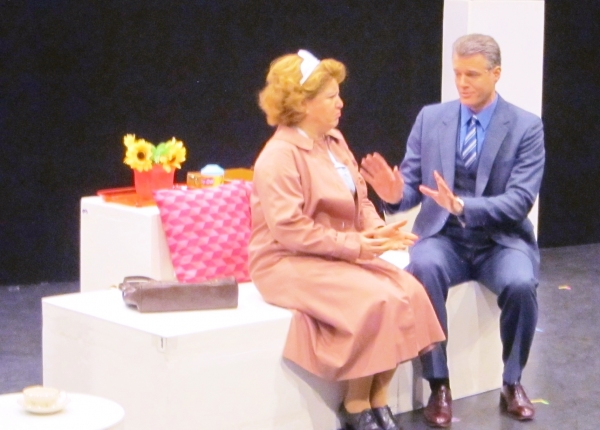 KLea Blackhurst, Ed Watts as George (Mr. B.) Baxter

Sharone Sayegh, Synthia Link, Erin Sullivan as 'The Bonkettes'

Laurence Luckinbill and Zakiya Young as Sgt. Kreppel and Airman Fillmore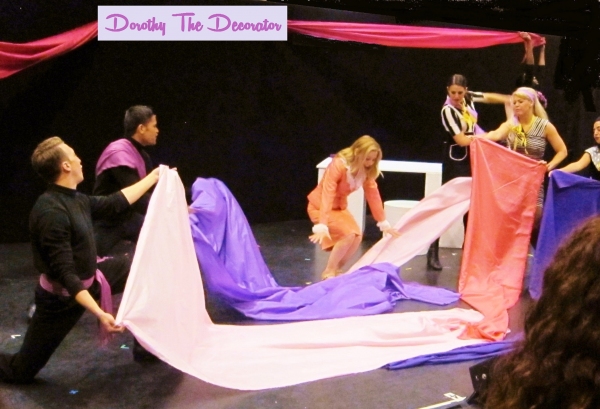 Kerry Butler and the Ensemble

Kerry Butler as Dorothy Baxter

Laurence Luckinbill, John T. Wolfe & the Ensemble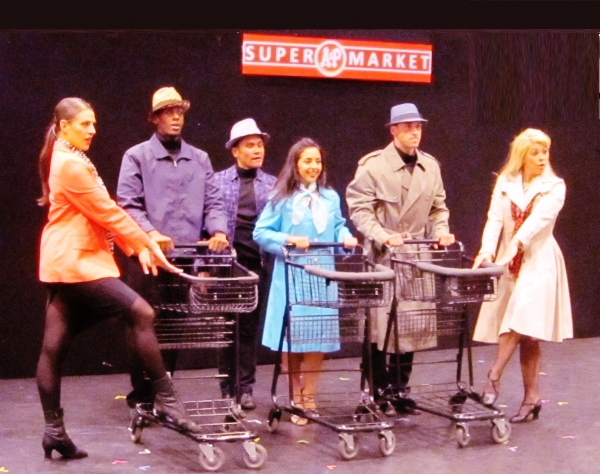 The Hazel Ensemble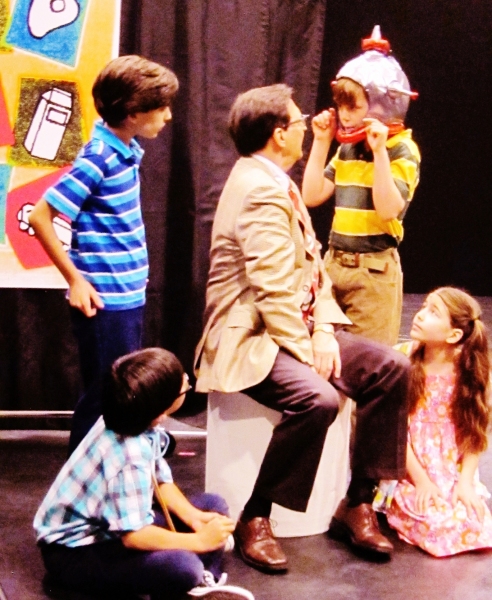 Hayden Wall, Bonale Fambrini, Warren Kelley, Dylan Boyd, Ava-Riley Miles

The Male Ensmble & KLea Blackhurst

Gerard Salvador & the ensemble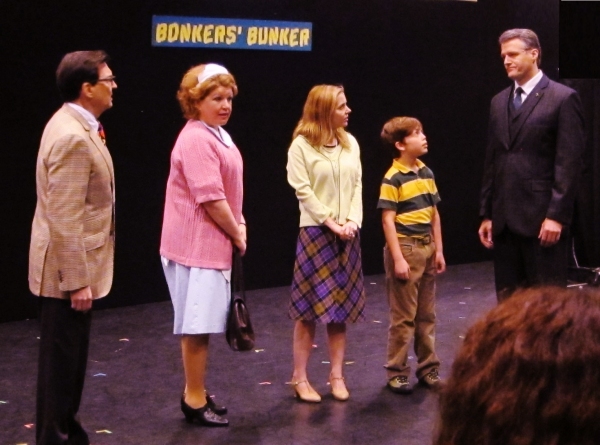 Warren Kelley, KLea Blackhurst, Kerry Butler, Dylan Boyd & Ed Watts

KLea Blackhurst & The Ensemble

The Ensemble