Photo Flash: Jessie Mueller & Heather Headley Featured at Chicago Shakespeare's GALA 2017
Chicago Shakespeare Theater (CST) celebrated the culmination of the 30th Anniversary Season with GALA 2017 on Friday, June 9, 2017 at the Theater's home on Navy Pier-raising a record-breaking $1.74 million for Chicago Shakespeare in Classrooms and Communities initiatives. Four hundred and fifty of Chicago's civic, corporate and cultural leaders were given an exclusive first look at the Theater's dynamic new performance venue in-progress The Yard at Chicago Shakespeare and were treated to performances by Broadway powerhouses Heather Headley and Jessie Mueller. Leading GALA 2017 were honorary co-chairs Mayor Rahm Emanuel and Amy Rule and event chairs Carole and Gordon Segal.
Check out photos from the evening below!
Through the generosity of Headline Sponsor Northern Trust, the Lead Consortium, the Host Committee and the advocacy of CST's Board of Directors, funds raised benefit Chicago Shakespeare in Classrooms and Communities initiatives-which include the Theater's nationally recognized education programs and free citywide Chicago Shakespeare in the Parks tour.
GALA 2017 brought together the City's civic community to toast the Theater's milestone anniversary and showcased the soon-to-be-completed performance space of The Yard at Chicago Shakespeare with theatrical flourishes. As guests promenaded to dinner, hard-hat-wearing servers with trays of signature cocktails lined the crescent-shaped lobby that adjoins CST's existing venue, and attendees took in a dazzling skyline view through the glass curtain wall. The elegant atmosphere of the dinner and performance area featured striking visuals from MDR Creative Inc., which included dramatic, dynamic lighting elements that echoed the versatility of the new venue, and lush floral arrangements from Bukiety.
Dinner and the event program took place in The Yard, giving attendees an engaging preview of the innovative new space before the first production-a limited engagement of James Thierrée's The Toad Knew from France-is presented in September 2017. In attendance at the event were members of the architectural design team from the UK-based Charcoalblue and Chicago's famed AdrIan Smith + Gordon Gill Architecture, as well as leaders from project builder Bulley & Andrews-including Chairman Allan E. Bulley, Jr. and President Allan E. Bulley III, who is a member of CST's Board of Directors.
Mayor Rahm Emanuel declared, "I can't wait to experience the artistic virtuosity of this new venue -one that will host local and internationally acclaimed artists and, most importantly, double this theater's service to students in the years ahead."
Photo credit: Michael Litchfield and Johnny Knight Photo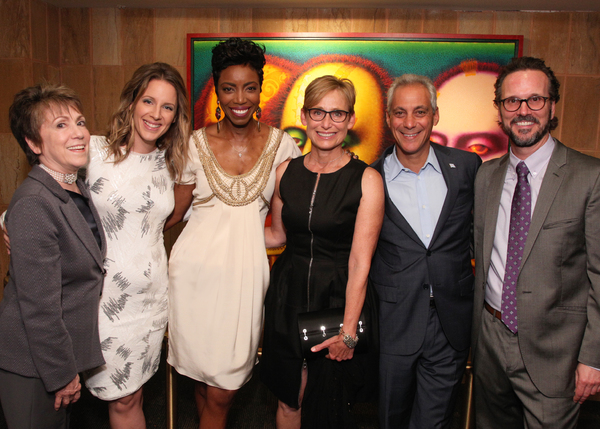 Barbara Gaines, Jessie Mueller, Heather Headley, Amy Rule, Mayor Rahm Emanuel, and Rick Boynton. Photo by Johnny Knight Photo.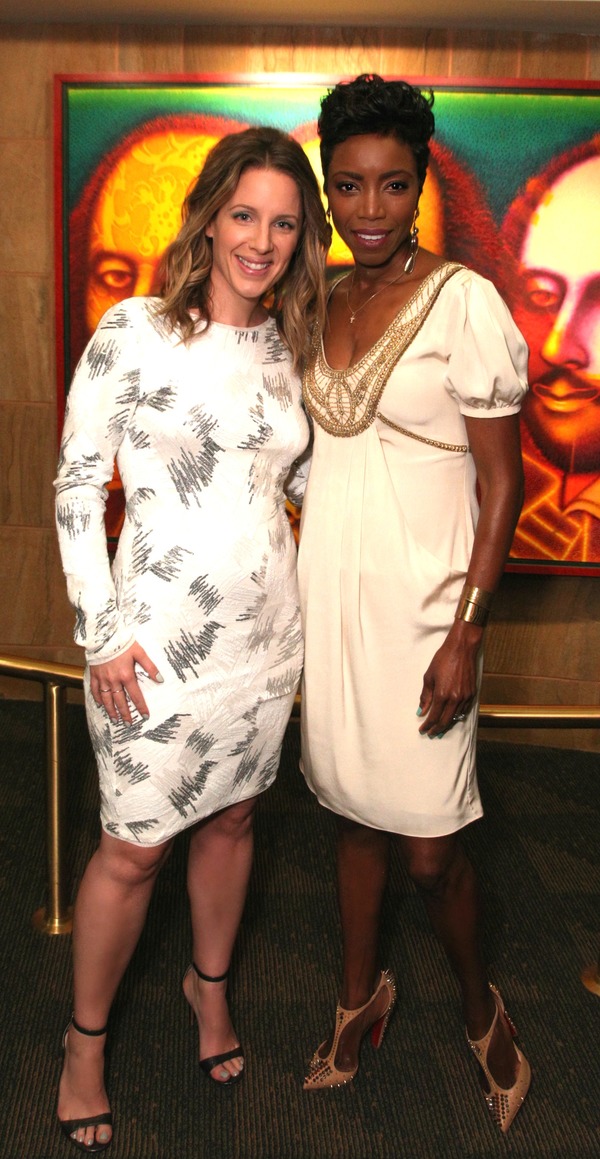 Jessie Mueller and Heather Headley. Photo by Johnny Knight Photo.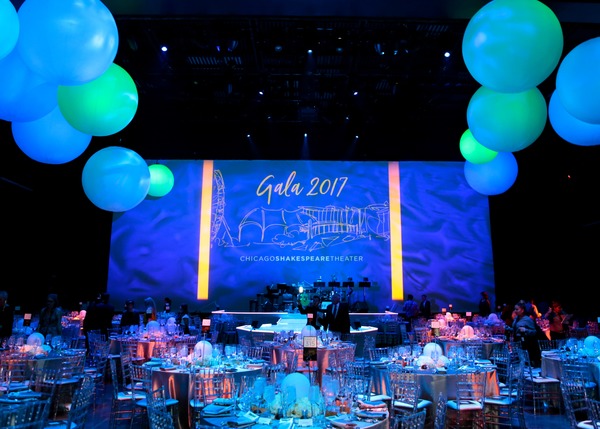 GALA 2017

Steve Solomon, Barbara Gaines, and Criss Henderson

Jessie Mueller and Heather Headley

Heather Headley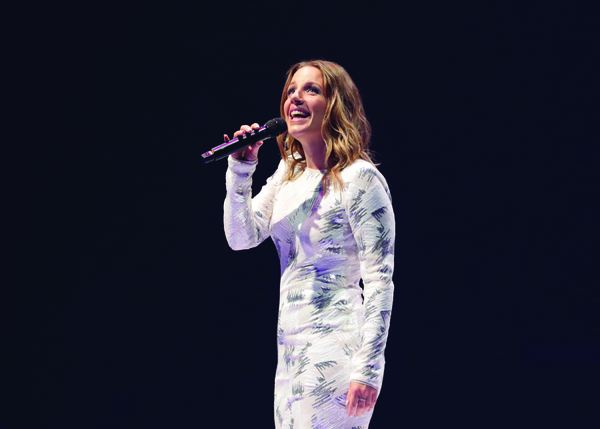 Jessie Mueller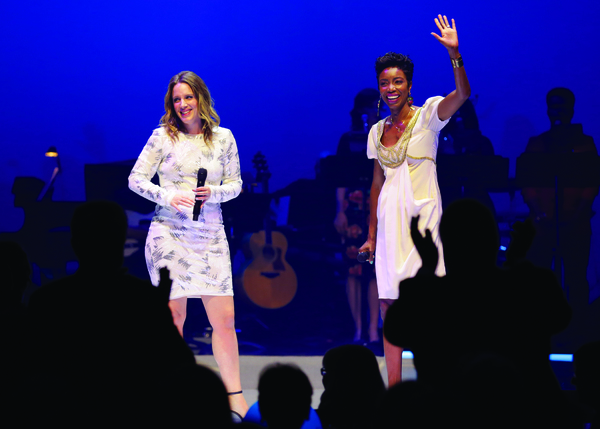 Jessie Mueller and Heather Headley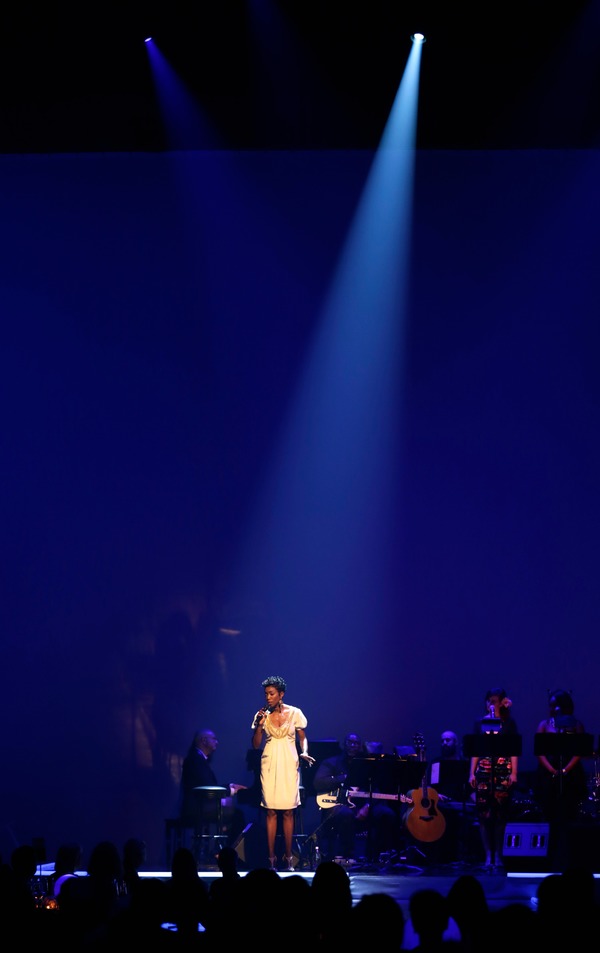 Heather Headley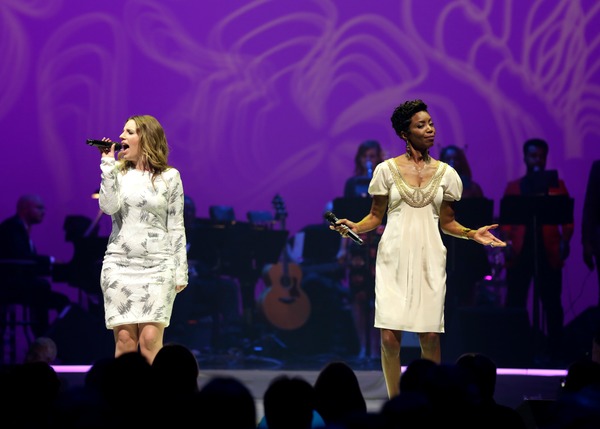 Jessie Mueller and Heather Headley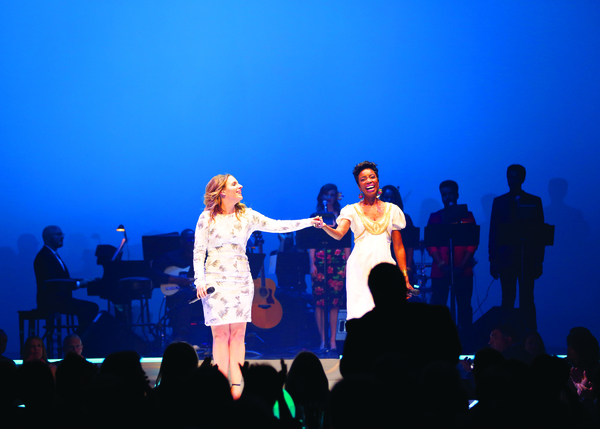 Jessie Mueller and Heather Headley

Barbara Gaines and Criss Henderson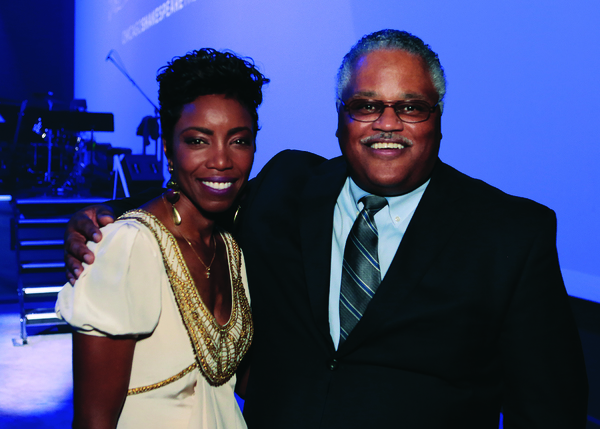 Heather Headley and Eric Q. Strickland

GALA 2017

GALA 2017. Photo by Johnny Knight Photo.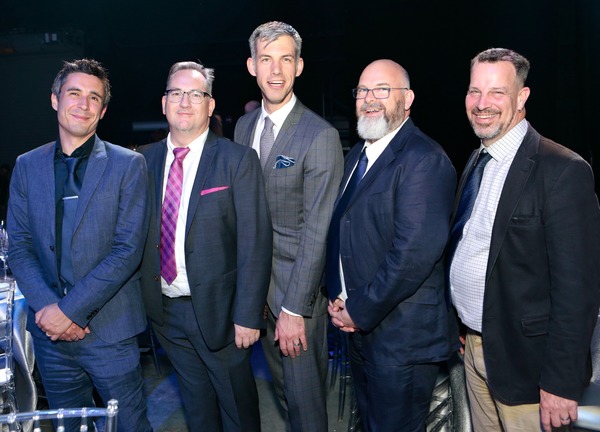 Gary Wright, Eric Lawrence, ByRon Harrison, Andy Hayles and Flip Tanner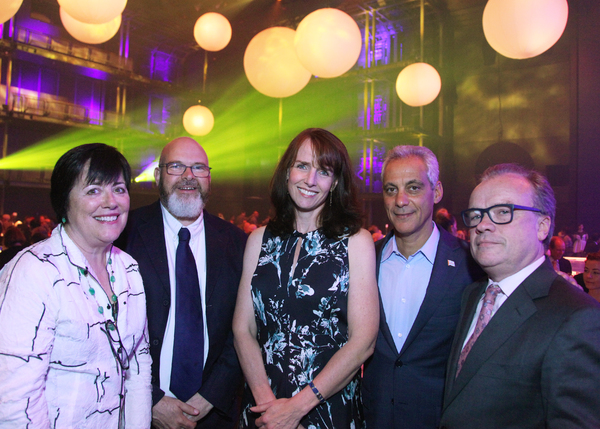 Mary Ann Cronin, Andy Hayles, Gillian Darlow, Mayor Rahm Emanuel, and Chris Jones Photo by Johnny Knight Photo.

Chris Plevin and Jay Quinn. Photo by Johnny Knight Photo.

Jessie Mueller, Amy Rule, Heather Hadley, and Mayor Rahm Emanuel Photo by Johnny Knight Photo.
Related Articles
More Hot Stories For You
Actors' Equity Has Rejected Walt Disney World's Virus Safety Plan For Performers
Deadline has reported that Actors' Equity has rejected Walt Disney World's reopening safety plan for workers due to the fact that the proposal does no...

Ramin Karimloo, Rachel Tucker, Rachel John, and Cedric Neal Will Lead Virtual Production of SONGS FOR A NEW WORLD
A virtual production will be streamed of Jason Robert Brown's Songs For A New World, filmed entirely in isolation. Séimí Campbell directs Rachel John ...

QUIZ: Can You Guess the Hamilton Character from These Blurry Images?
These Hamilton pictures are a bit blurry... can you figure out which characters they are?...

Spotlight on HAMILTON: Catching Up with Christopher Jackson
History may have its eyes on Hamilton, but today, we have our eyes on the history of its stars. Below take a deep dive into the career of the general ...

Oliver Dowden Meets With Andrew Lloyd Webber at the London Palladium to Test Safety Measures
Oliver Dowden, Secretary of State for Digital, Culture, Media and Sport, has shared photos on Twitter of a meeting that recently took place between hi...

HAMILTON Cast Album Returns to #1 Spot on the iTunes Chart
The Hamilton Original Broadway Cast Recording has returned to the #1 spot on iTunes' Top Albums chart, ahead of the musical's premiere on Disney+ tomo...