Latest News on Gary Wright
Stage Credits
  [Broadway]
Original Broadway Production, 1954
Ensemble/Other Roles
Acolyte
Gary Wright News
YES Drummer Alan White Passes Away at 72
by Michael Major - May 26, 2022
Alan had been looking forward to the forthcoming UK Tour, to celebrating his 50th Anniversary with YES and their iconic Close To The Edge album, where Alan's journey with YES began in July 1972. He recently celebrated the 40th Anniversary of his marriage to his loving wife Gigi. Alan passed away peacefully at home.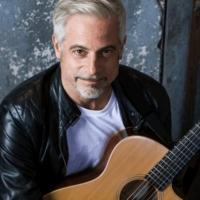 Sean Harkness & The Unusual Suspects to Perform at Chelsea Table and Stage
by Chloe Rabinowitz - May 12, 2022
Announced today, SEAN HARKNESS & THE UNUSUAL SUSPECTS will perform at Chelsea Table and Stage on Saturday. June 18.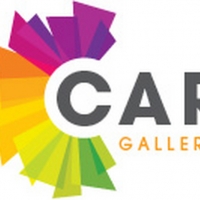 The Carnegie Announces SUITS THAT ROCK Concert This October
by Chloe Rabinowitz - Sep 20, 2021
There's nothing quite like a great concert … Which is why The Carnegie is inviting the public to "Get Back" to enjoying the musical extravaganza that is SUITS THAT ROCK on Saturday, Oct. 9, 2021 at 7:30 p.m. at the Covington Plaza Outdoor Amphitheater. Tickets are $70 and are on sale now.
BWW Review: SEAN HARKNESS AND THE UNUSUAL SUSPECTS Are Unusually Better Than Prozac at Birdland Theater
by Stephen Mosher - Sep 10, 2021
It was one of those nights in a club when everyone left the building with a smile on their face, a song in their heart, and oxytocin every damn where.
Ringo Starr Announces 'Ringo Rocks: 30 Years of the All Starrs' Limited-Edition Commemorative Book
by Sarah Jae Leiber - Dec 16, 2020
It's been three decades since Ringo Starr founded his All Starr supergroup and took the stage with some of rock and roll's biggest luminaries, creating an exceptional legacy of performances of some of the greatest hits of all time.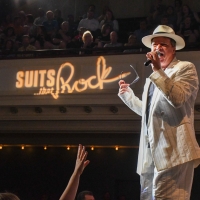 The Carnegie's SUITS THAT ROCK Goes Virtual
by Chloe Rabinowitz - Jul 28, 2020
The Carnegie's Suits That Rock is back - and this year, the rock and roll good times are going virtual. Replacing its original in-person performance dates of Aug. 28 and Sept. 4, Suits That Rock and its previous twelve years of performances will be celebrated exclusively online over the month of August.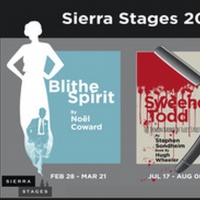 Sierra Stages Announces Its 2020 Season
by Stephi Wild - Jan 16, 2020
In 2020, Sierra Stages presents its 12th season of quality local theater in Grass Valley and Nevada City with three diverse offerings: a?oeBlithe Spirita?? by Noël Coward, a?oeSweeney Todd, The Demon Barber of Fleet Streeta?? by Stephen Sondheim and Hugh Wheeler, and a?oeEscaped Alonea?? by Caryl Churchill.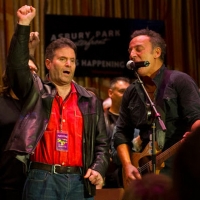 Kennedy Center Honors Telecast Reinforces LIGHT OF DAY WINTERFEST 20th Anniversary Global Mission
by A.A. Cristi - Dec 11, 2019
As the 20th Anniversary Edition of LIGHT OF DAY WINTERFEST approaches next month, the ongoing mission of the world-renowned charitable festival to defeat Parkinson's Disease and related illnesses through the awesome power of music gains renewed national focus with the CBS telecast of the Kennedy Center Honors this weekend (Sunday, 8 p.m. ET). new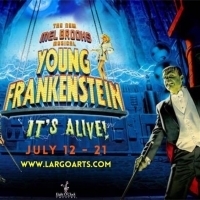 BWW Review: Eight O'Clock Theatre Puts on the Ritz with Mel Brooks' YOUNG FRANKENSTEIN
by Peter Nason - Jul 12, 2019
It's a marvelous production of a so-so musical.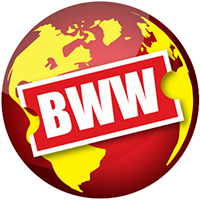 Yacht Rock Revue Comes To Boulder Theater
by Stephi Wild - Dec 4, 2018
The Yacht Rock Revue is everything the late '70s and early '80s should've been: massive sing-along soft rock hits, tight bell-bottom jeans, impeccable musicianship, polyester shirts, glorious vocal harmonies, sunglasses at night, breezy dancing and sax … lots of sax. "They're a trip down memory lane that skips all the bad neighborhoods," according to Robbie Dupree. It's pure Escape (The Piña Colada Song.)
Gary Wright Frequently Asked Questions
How many Broadway shows has Gary Wright been in?
Gary Wright has appeared on Broadway in 1 shows.
How many West End shows has Gary Wright been in?
Gary Wright has not appeared in the West End