Click Here for More Articles on FOOD & WINE
Photo Flash: Isabel Keating, Jeremy Shamos and More Bring Awareness to Food Inequality in NYC
On Monday, April 27th, Chef Marco Moreira transformed his top Zagat-rated restaurant, Tocqueville, on Union Square into an extraordinary showcase for star-studded, dinner theater that will raise awareness of food inequality and its implications for health in New York City. Scroll down for photos!
Hosted by nonprofit Students for Service, on behalf of its Teens for Food Justice Initiative, the evening featured performances of three world-premiere short plays and a song, written by acclaimed playwrights and composers, and performed, at-table, by stars of stage, screen, and television. The plays addressed, both humorously and seriously, themes key to the mission of Teens for Food Justice, such as lack of access to affordable, healthy food in communities across our city and the resulting impact on human and fiscal health, the need for a sustainable approach to urban agriculture in today's food culture, and training youth to be our next generation of leaders for positive social change.
Tony-winner Isabel Keating (The Boy from Oz), Tony-nominee Jeremy Shamos (Clybourne Park), and Obie-winner Nina Hellman (Trouble in Paradise, Boozy), and One Life to Live star Florencia Lozano performed original works by five-time Tony-nominee, Douglas Carter Beane (Xanadu, The Little Dog Laughed, The Nance), award-winning producer of Nurse Jackie and playwright, Liz Flahive (From Up Here), New Dramatist playwright Zakkiyah Alexander (10 Things to Do Before I Die), and composer/lyricist Eli Bolin (Sesame Street, FOUND).
The plays were performed at tables set among the diners, giving attendees the sense of, voyeuristically, overhearing a conversation taking place over a meal. Between performances, the guests enjoyed three sumptuous courses with wine pairings, inspired by the play they just watched, and created specially for the evening by Tocqueville Executive Chef Marco Moreira.
The evening was made possible through a partnership with Eating Their Words, a unique production company, directed by Marlo Hunter, that creates one-of-a-kind cultural experiences wedding New York's most innovative chefs with the voices of great American playwrights. The April 27th event was designed to shine a spotlight on the endemic problem of food inequality in New York City and one organization's fight for a sustainable, healthy New York.
Photo Credit: K. Doran for Rob Rich/SocietyAllure.com

Tara Swibel and Iris Smith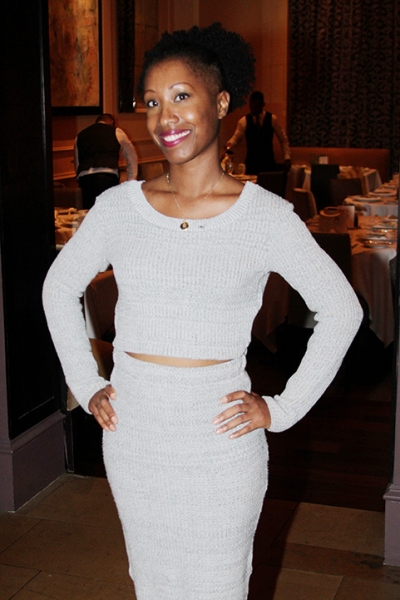 Zakiyyah Alexander

Elie Kobrin, Elena Kobrin, Jenni Norotsky and Jordan Pollak

Susan Fixel and Norman Fixel

Tara Swibel, Kim Meyer and Guy Lachman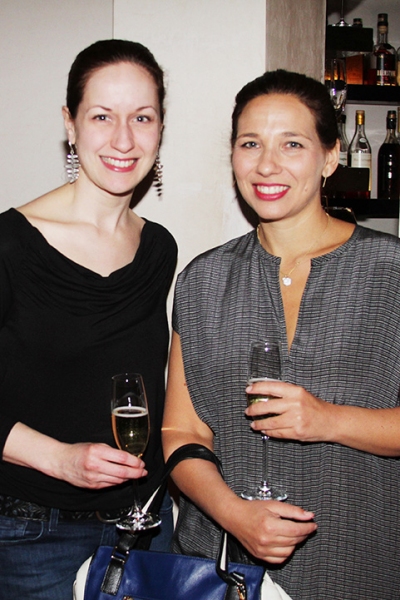 Jean Marie Kevins and Rachel Abramson

Steven Stark, Candice Stark, Iris Smith and Michael Smith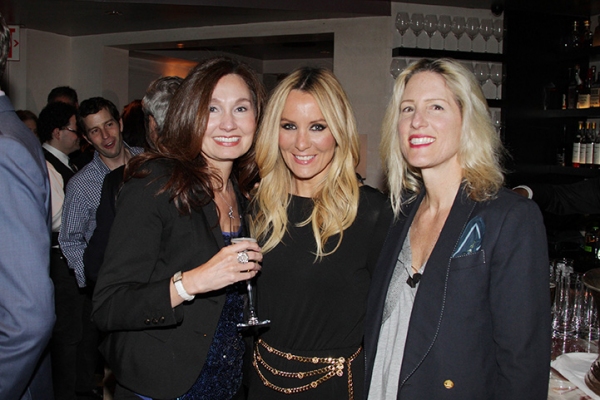 Ann Orcutt, Chassie Post, Loretta Harms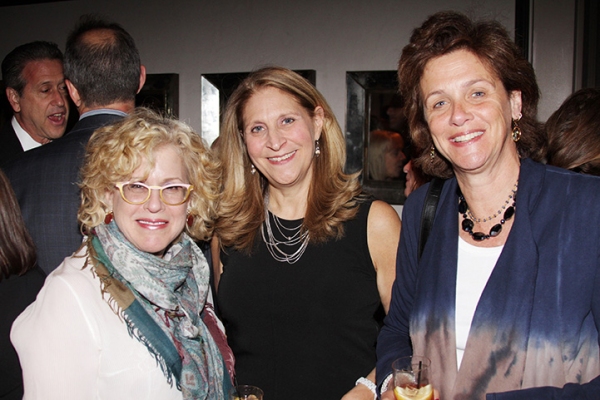 Stephanie Mudick, Kathy Soll and Cathy Cramer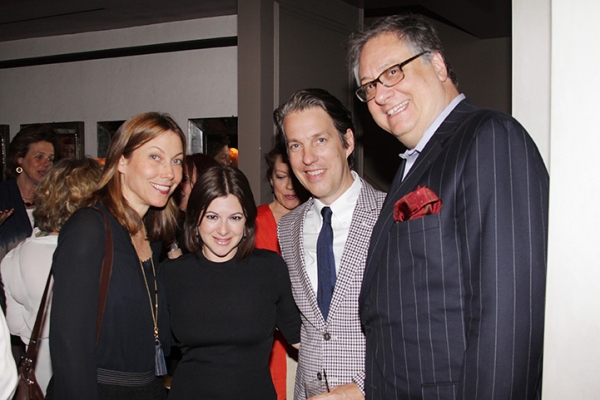 Nina Hellman, Marlo Hunter, Luis Flimm and Douglas Carter Beane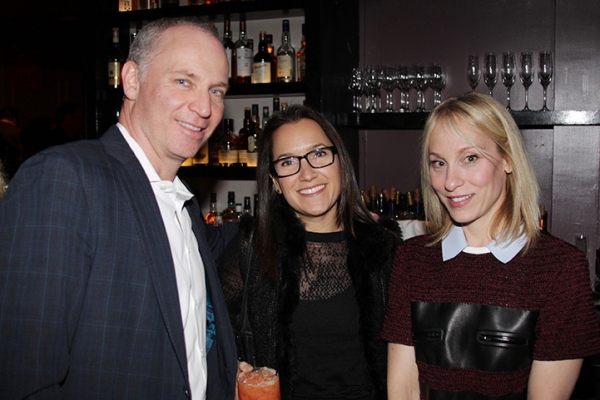 David Broser, guest, and Taryn Fixel

Iris Smith, Dottie Herman, Tara Swibel, Linda Rice, MIchele Rela and Jill Zarin

Jill Zarin, Shelia Rosenblum, Linda Rice, Tara Swibel, Iris Smith, Diane Davis and Dottie Herman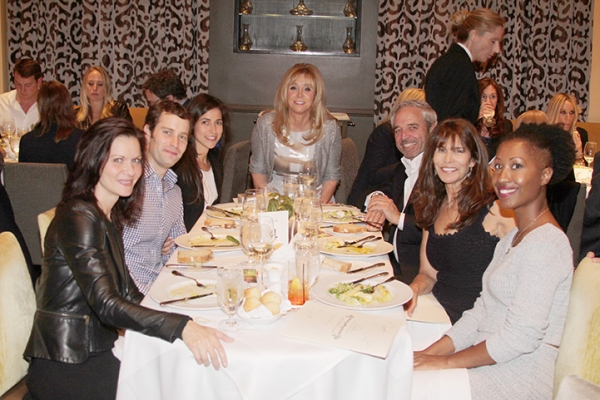 Florencia Lorenzo, Elie Kotrin, Elana Koorin, Iris Smith, Gary Wexler, Nina Wexler and Zakiyyah Alexander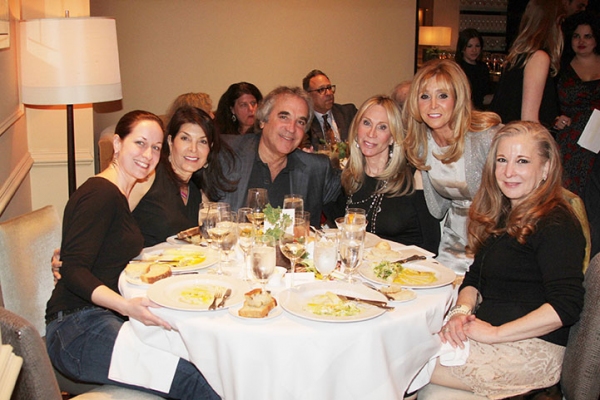 Jean Marie Kevins, Randi Rahm, Steven Stark, Candice Stark, Iris Smith and Isabel Keating

Iris Smith, Jeremy Shamos, Nina Hellman, Lance Young, Triana Trujilo, Guy Lachman and Kim Meyer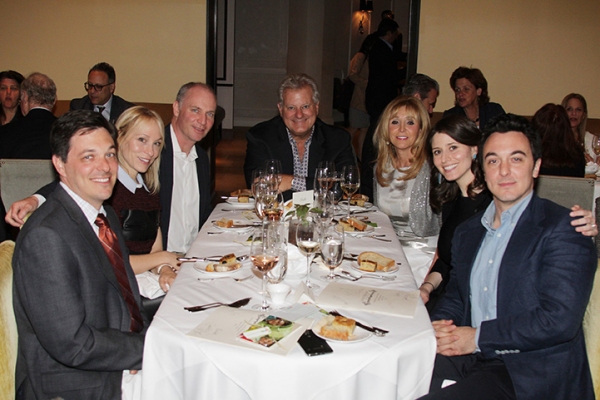 Mathew Swibel, Lorie Broser, David Broser, Michael Smith, Iris Smith, Tara Swibel and Brian Swibel

Jeremy Shamos, Nina Hellman, Zakiyaah Alexander, Douglas Carter Beane, Isabel Keating, Florencia Lorenzo and Eli Bolin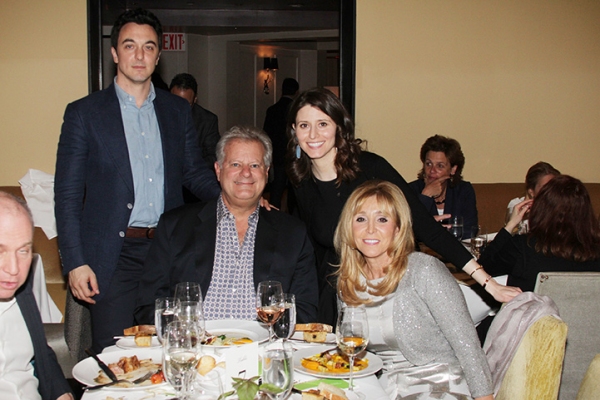 Brian Swibel, Michael Smith, Tara Swibel and Iris Smith