Photos: Inside the Great American Songbook Competition!
Nick Ziobro, a 15-year old singer from Manlius, NY, is the 2012 winner of the Great American Songbook Vocal Academy and Competition, held in Carmel, Indiana. Judges included Michael Feinstein, Jim Caruso, Sylvia McNair, Sandi Patty and La Tanya Hall.
During the finals concert on June 15, he sang two American standards: "Here's That Rainy Day" and "All of Me." "I'm beyond thrilled to have won this competition," said Ziobro, adding that his favorite performers are Frank Sinatra, Fred Astaire and Louis Armstrong. "I never dreamed that I would be here." Ziobro, who began singing at the age of eight, joined nine other high school vocalists at the four-day academy and competition, held in the Indiana cities of Indianapolis and Carmel.
The annual event is sponsored by the Michael Feinstein Great American Songbook Initiative and is the only U.S. competition dedicated solely to the music from Broadway, Hollywood musicals and the Tin Pan Alley era of the early to mid-twentieth century. "Through this competition, we are reaching a new generation to teach this music and the American history that inspired and influenced these composers," said Michael Feinstein, the Initiative's founder and noted American Songbook ambassador.
Ziobro will receive $3000 and the chance of a lifetime: a trip to sing in New York City with five-time Grammy Award nominee, world-renowned performer and recording artist, and co-founder of the Michael Feinstein Great American Songbook Initiative, Michael Feinstein. He will also have the opportunity to sing the National Anthem at a NFL football game and perform with Sandy Patti, Sylvia McNair, and at Jim Caruso's Cast Party at Birdland/NYC. The second place winner, Tony Ponella of Bloomington, IN, will receive $2000. The third place winner, Tori Anna of Napa, Calif., will receive $1500 toward continuing music education. Regional finalists for the 2012 competition were selected from the following eligible states: Arizona, California, Illinois, Indiana, Ohio, Kentucky, Michigan, Nevada, New York, Wisconsin and Iowa. The 2012 Great American Songbook High School Academy and Competition finalists included the following students: Sage Melcher, Nick Angel, Jared Wells, Jillian Slade, Eleri Ward, Kelly Muller, and Genevieve Ellis.
Held June 12-15, the finalists participated in a comprehensive "boot camp" on interpreting and performing American standards. The sessions were at the University of Indianapolis. The classes prepared the finalists for the final competition performance at the Palladium at the Center for the Performing Arts in Carmel, IN. Led by local and national celebrity performers and professionals, workshops covered topics ranging from breathing and microphone techniques to one-on-one coaching and master-classes.
Photos Credit: Michael Feinstein Great American Songbook Initiative


Chris Lewis

Contestants

Eleri Ward, Nick Angel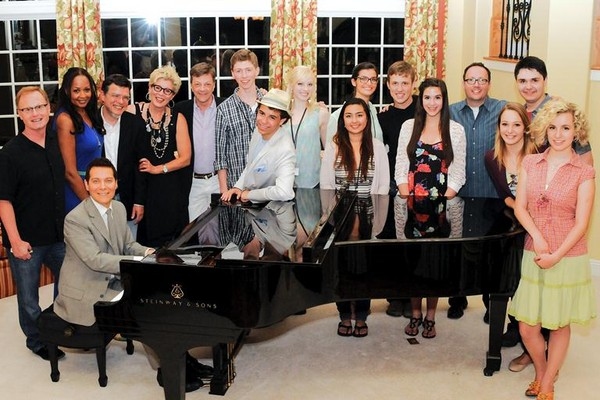 Michael Feinstein & contestants

Genevieve Ellis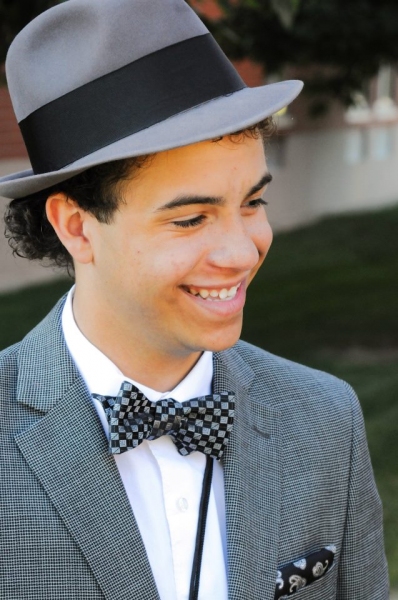 Jared Wells

Jillian Slade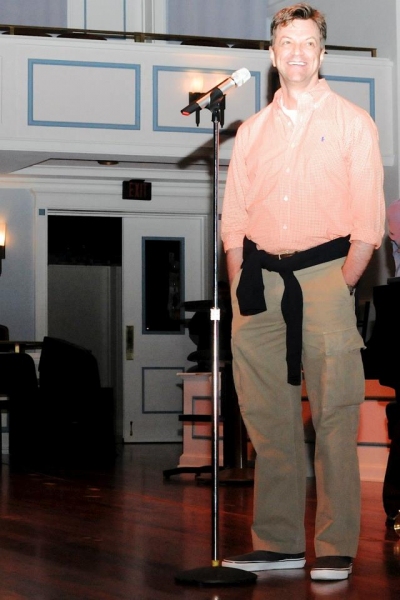 Mentor Jim Caruso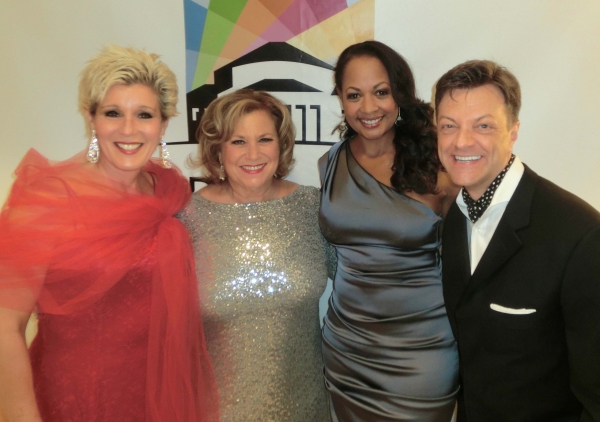 Judges & mentors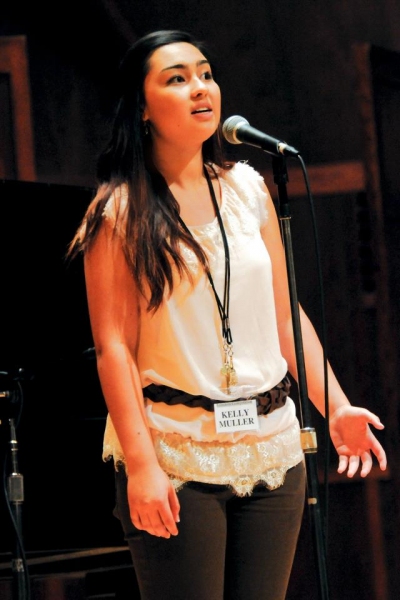 Kerry Muller

LaTanya Hall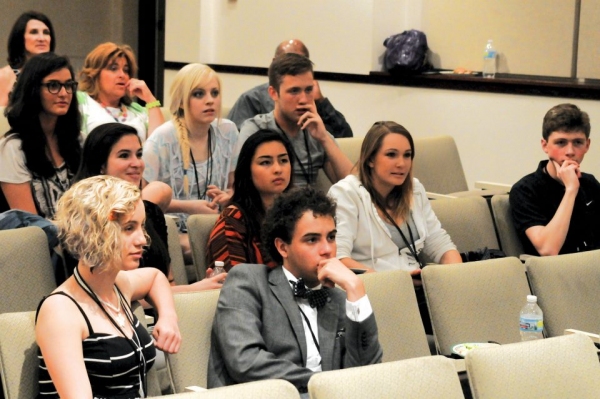 Master class

Master class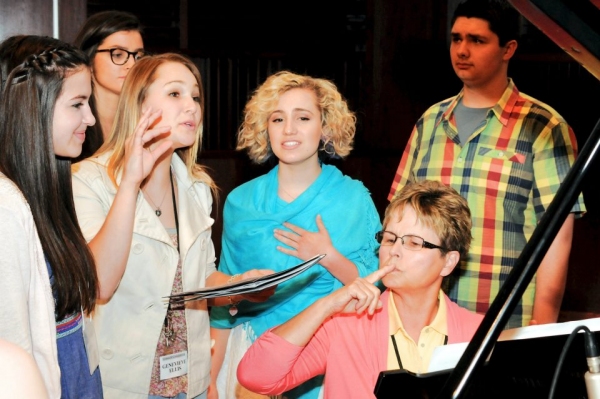 Master class

Master class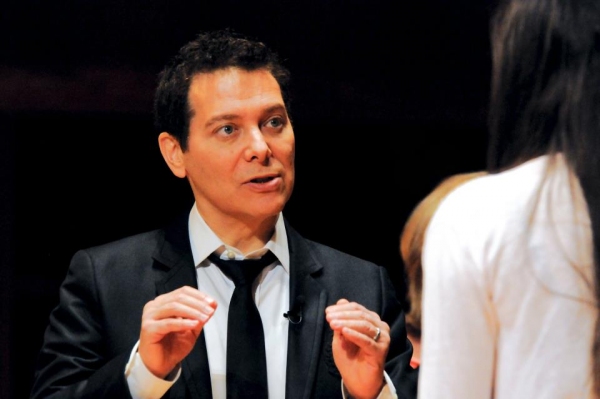 Michael Feinstein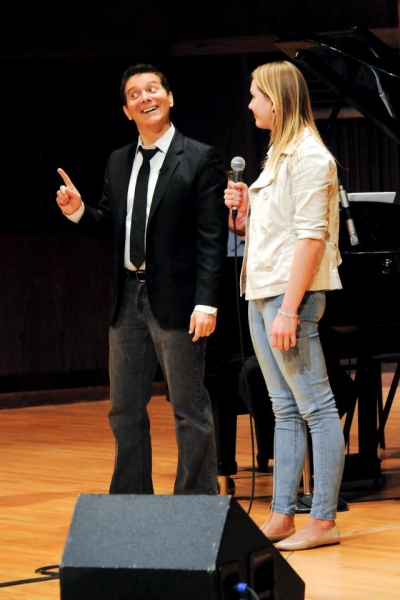 Michael Feinstein, Genevieve Ellis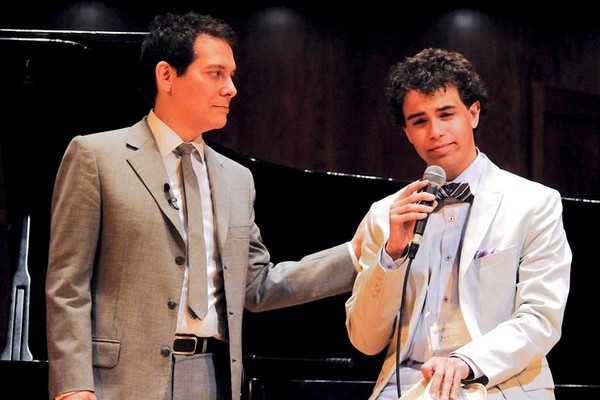 Michael Feinstein , Jared Wells

Michael Feinstein, Tony Ponella, Tori Anna

Nick Angel

Nick Ziobro

Nick Ziobro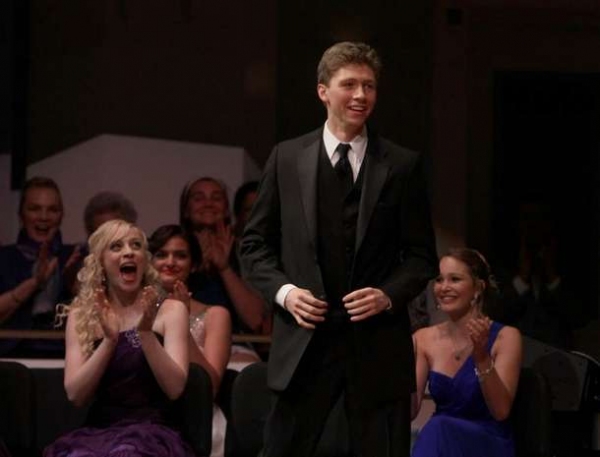 Nick Ziobro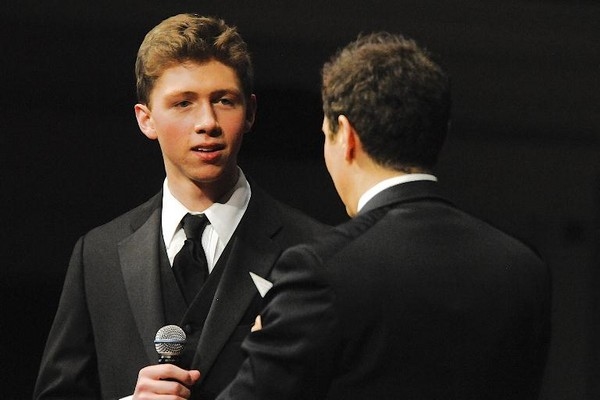 Nick Ziobro, Michael Feinstein

Palladium Theatre

Sage Melcher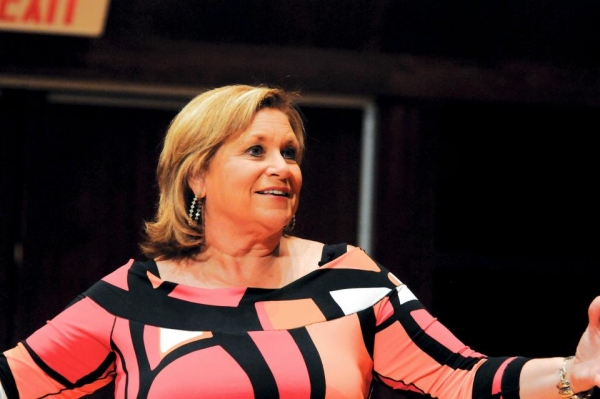 Sandi Patty

Sylvia McNair

Sylvia McNair

Tony Ponella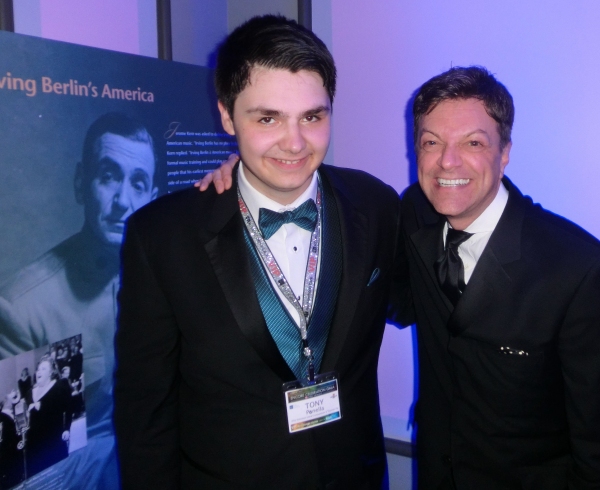 Tony Ponella, Jim Caruso

Tori Anna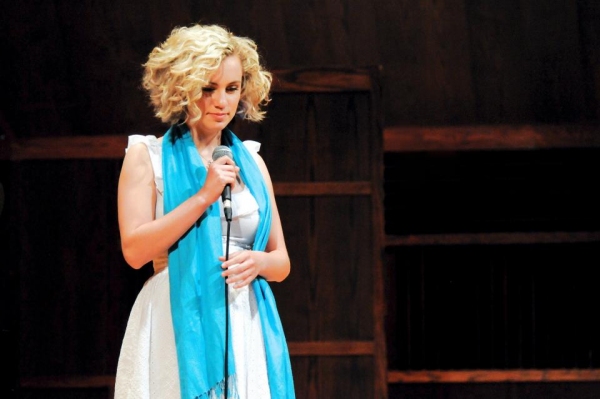 Tori Anna