Photo Flash: In Rehearsal with Tracy Letts and More for LINDA VISTA at Steppenwolf
Steppenwolf Theatre Company presents the world premiere production of Linda Vista by Pulitzer Prize and Tony Award-winning playwright and ensemble member Tracy Letts, directed by Dexter Bullard. Linda Vista begins previews March 30, 2017 and the production runs through May 21, 2017 in the Downstairs Theatre, 1650 N Halsted St. BroadwayWorld has a sneak peek at the company in rehearsal below!
A hilarious and complex coming-of-age story, the cast features ensemble members Ian Barford (Wheeler), Tim Hopper (Paul), Sally Murphy (Margaret) and Caroline Neff (Anita) with Kahyun Kim (Minnie), Cora Vander Broek (Jules) and Troy West (Michael). This is the fifth world premiere production by Tracy Letts that Steppenwolf has produced.
Wheeler is 50. His marriage is over, his job is mundane, and the best years of his life appear to be behind him. A move from the cot in his ex-wife's garage to his own apartment opens up new possibilities for love and sex-complicated, painful and hilarious. Full of opinions, yet short on self-examination, Wheeler must reconcile the man he has become with the man he wants to be.
Press performances are Saturday, April 8 at 3pm and Tuesday, April 11 at 7:30pm; opening night is Sunday, April 9. Single tickets ($20-$94) are on sale through Audience Services at 312-335-1650 or steppenwolf.org.
Photo Credit: Joel Moorman

Dexter Bullard
and ensemble member
Tracy Letts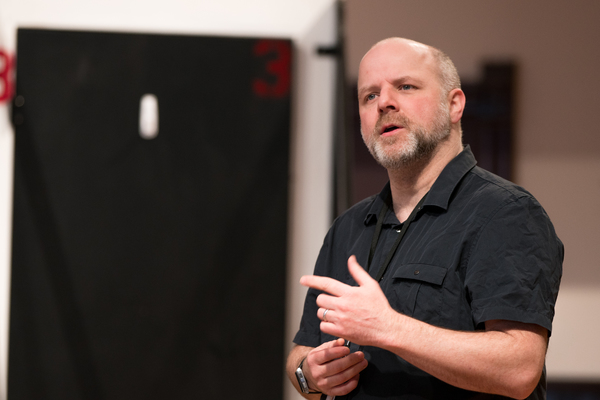 Dexter Bullard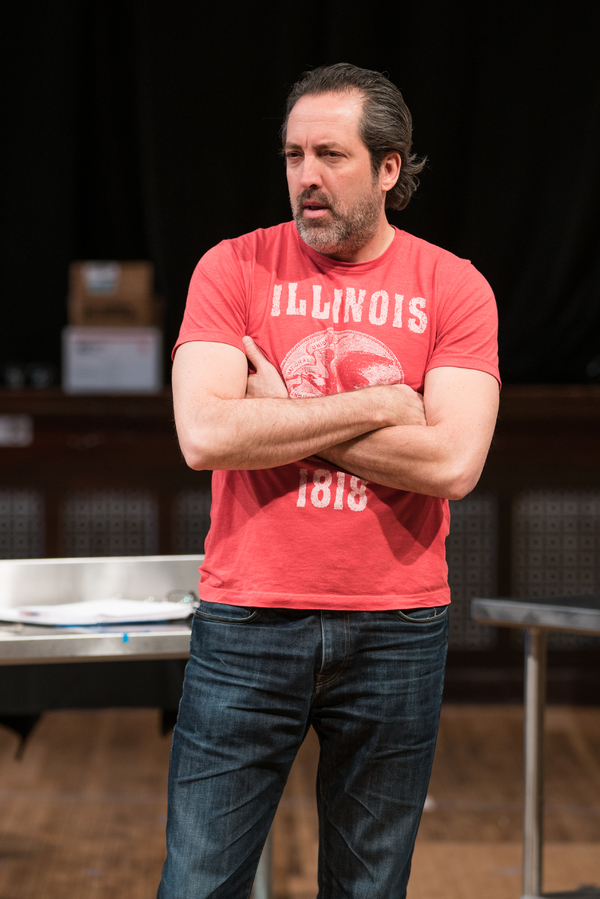 Ensemble member
Ian Barford
(Wheeler)
Cora Vander
Broek (Jules)
Kahyun Kim
(Minnie)
Dexter Bullard
and ensemble member
Tim Hopper
(Paul)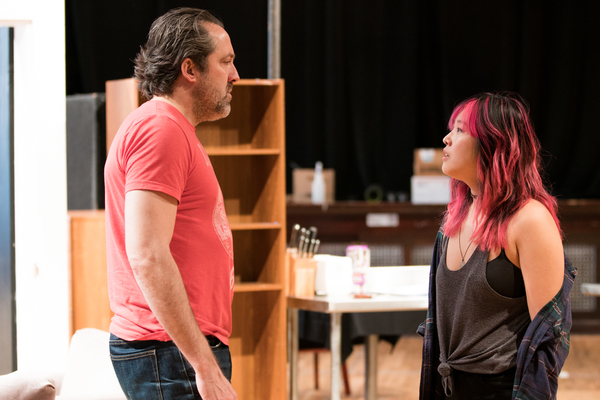 Ensemble member
Ian Barford
(Wheeler) and
Kahyun Kim
(Minnie)
Ensemble member
Sally Murphy
(Margaret)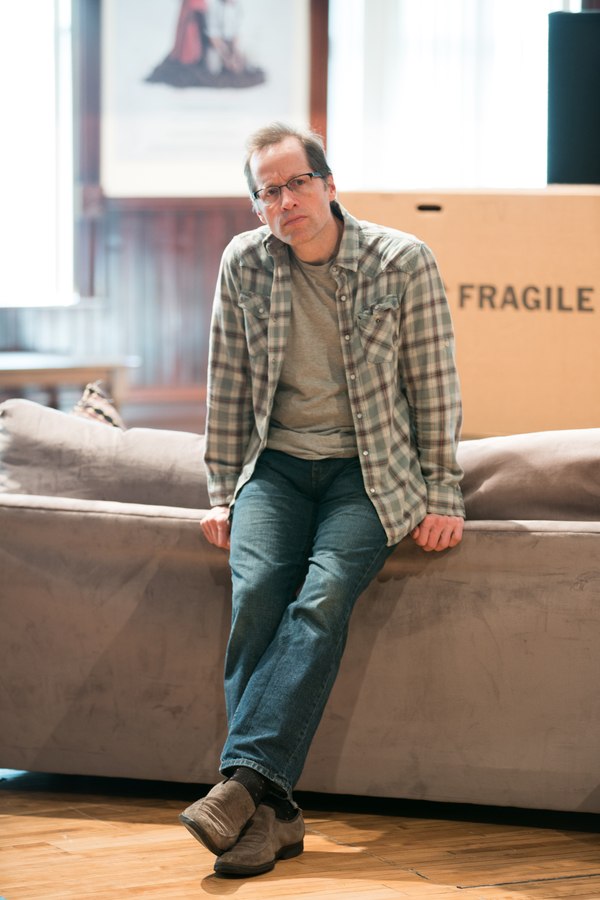 Ensemble member
Tim Hopper
(Paul)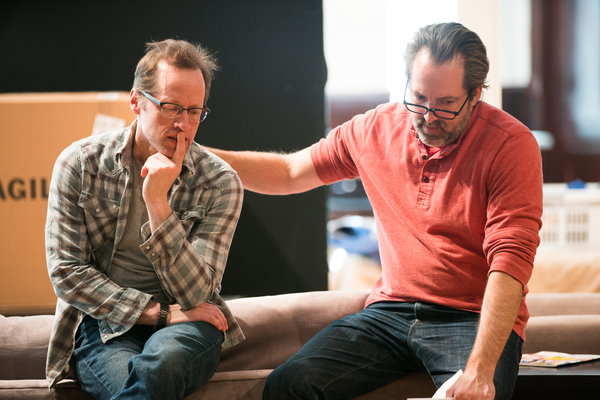 Ensemble members
Tim Hopper
(Paul) and
Ian Barford
(Wheeler)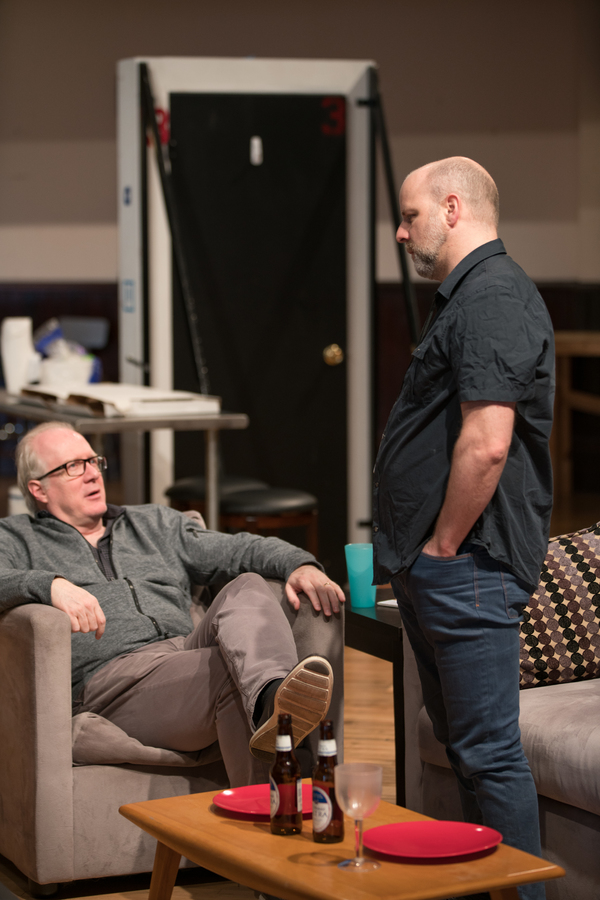 Ensemble member
Tracy Letts
and
Dexter Bullard
Cora Vander
Broek (Jules)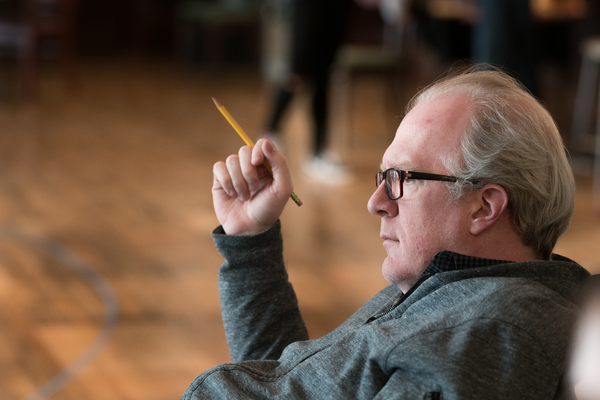 Ensemble member
Tracy Letts