Photo Flash: In Rehearsal for World Premiere of NATIONAL PASTIME at Bucks County with Hunter Foster, Will Blum & More
Bucks County Playhouse (BCP) As the bats crack for the start of the baseball season next month, BUCKS COUNTY PLAYHOUSE begins its season with NATIONAL PASTIME, a new musical comedy about baseball and romance, playing April 2 to 19 at Bucks County Playhouse in New Hope, PA. Below, BroadwayWorld brings you a first look at the cast in rehearsal!
With music and lyrics by Albert M. Tapper and book by Tony Sportiello, NATIONAL PASTIME is choreographed by Lorin Latarro and directed by Hunter Foster, both Artistic Associates at BCP, where last season they collaborated on the hit musical AIN'T MISBEHAVIN'.
NATIONAL PASTIME is set in 1933 in a small Iowa town and follows the antics of Barry, the owner of the local radio station WZBQ, as he tries to save it from going under. His first formidable foe is Karen, WZBQ's co-owner, who wants to sell the station. Will a crazy scheme involving baseball change Karen's mind, and might she fall in love in the process? NATIONAL PASTIME is a musical valentine to love, baseball and the American dream, and is reminiscent of musicals from Broadway's golden age.
The cast of NATIONAL PASTIME includes Matthew Bauman, Meredith Beck, Will Blum (THE BOOK OF MORMON on Broadway), Daniella Mia Diniz, Janine DiVita (GREASE, MYSTERY OF EDWIN DROOD, ANYTHING GOES on Broadway), Stephanie Gibson (CINDERELLA, ADDAMS FAMILY and SPAMALOT, all on Broadway), Abe Goldfarb,Andrew Kober (LES MISERABLES, HAIR on Broadway), Kelli Maguire (previous productions of NATIONAL PASTIME and SESSIONS), Michael Dean Morgan (the upcoming AMAZING GRACE on Broadway), Spencer Plachy (Romeo & Juliet, MYSTERY OF EDWIN DROOD on Broadway), and Alexandria Van Paris.
On Friday, March 20 at 7:30 pm at Bucks County Playhouse, Albert M. Tapper - an ardent fan of musicals from Broadway's 'golden age,' as well as an avid collector of baseball memorabilia - will host a screening of the documentary film which he produced, "Broadway: The Golden Age." Followed by an audience Q&A with Mr. Tapper, the film depicts a host of theatrical legends - performers, composers, writers - and how they came to New York and created a century's worth of legendary American theatre.
In addition to NATIONAL PASTIME, Albert M. Tapper is the composer and lyricist of the Off-Broadway musicals SESSIONS and AN EVENING AT THE CARLYLE. He won a Peabody Award for his documentary "Broadway Musicals: A Jewish Legacy." NATIONAL PASTIME has had several developmental productions prior to its Bucks County Playhouse premiere.
Musical direction, arrangements and orchestrations for NATIONAL PASTIME are by David Wolfson; scenic design byJason Sherwood; costume design by Jennifer Caprio; lighting design by Jake DeGroot; sound design by David A. Thomas. Greg Santos is associate director and Abbey O'Brien is associate choregrapher. Rebecca McBee is production stage manager; Christopher R. Flores is assistant stage manager.
NATIONAL PASTIME will perform April 2 to 19. Tickets start at $29 and can be purchased by calling 215-862-2121 or online at www.bcptheater.org.
Photos by Mandee Kuenzle

Cast

Cast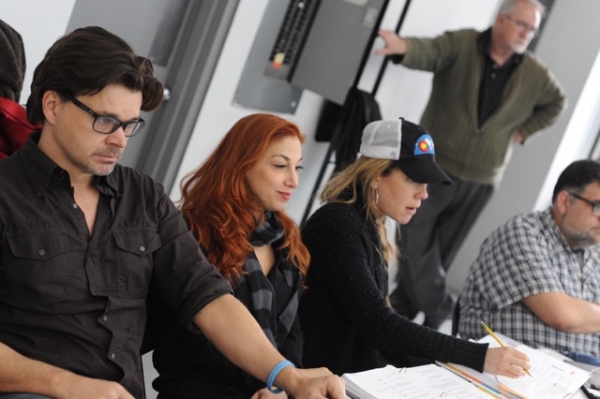 Hunter Foster, Lorin Latarro & Creative Team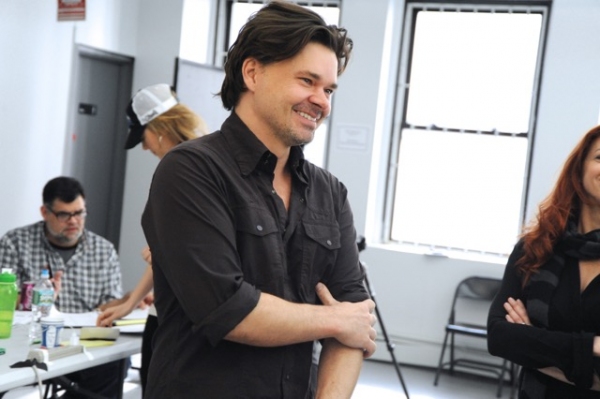 Hunter Foster

Kelli Maguire, Andrew Kober, Lorin Latarro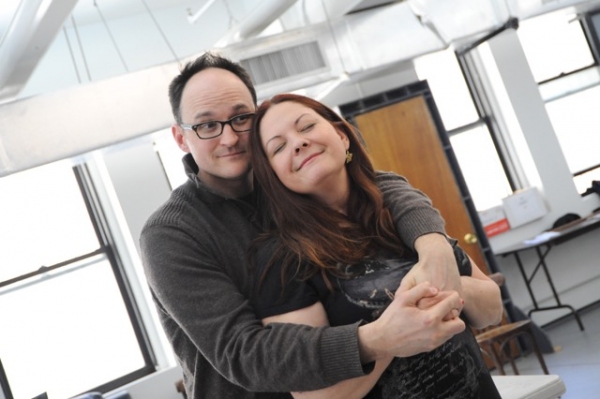 Kelli Maguire, Michael Dean Morgan

Lorin Latarro

Meredith Beck, Alexandria Van Paris, Daniella Mia Diniz

Cast

Cast

Michael Dean Morgan, Stephanie Gibson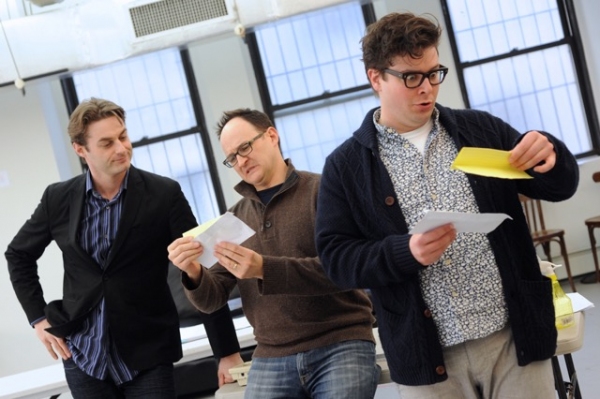 Spencer Plachy, Michael Dean Morgan, Will Blum

Spencer Plachy

Stephanie Gibson

Stephanie Gibson