Photo Flash: Groff, Kline and More in THE CONSPIRATOR Film
Jonathan Groff, Kevin Kline, James McAvoy, Robin Wright, Alexis Bledel and Evan Rachel Wood star in Robert Redford's upcoming thriller, The Conspirator, which is set for national release on April 15, 2011.
According to press notes, "In the wake of Abraham Lincoln's assassination, seven men and one woman are arrested and charged with conspiring to kill the President, Vice President, and Secretary of State. The lone woman charged, Mary Surratt (Wright) owns a boarding house where John Wilkes Booth (Toby Kebbell) and others met and planned the simultaneous attacks. Against the ominous back-drop of post-Civil War Washington, newly-minted lawyer, Frederick Aiken (McAvoy), a 28-year-old Union war-hero, reluctantly agrees to defend Surratt before a military tribunal. Aiken realizes his client may be innocent and that she is being used as bait and hostage in order to capture the only conspirator to have escaped a massive manhunt, her own son, John (Johnny Simmons). As the nation turns against her, Surratt is forced to rely on Aiken to uncover the truth and save her life."
BroadwayWorld brings you a look at the production stills below!
For more information on The Conspirator, visit www.conspiratorthemovie.com.
Photos: Claudette Barius/(c) 2010 The American Film Company


Alexis Bledel as Sarah Weston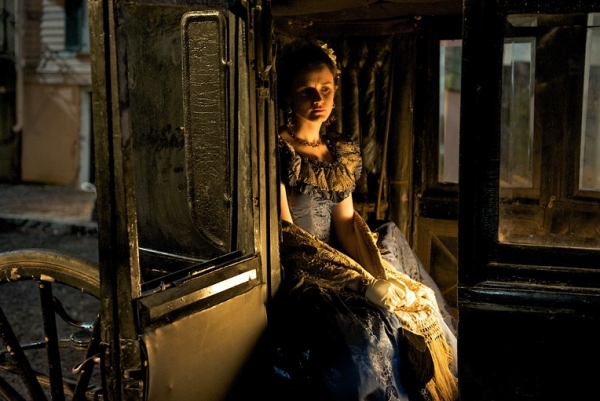 Alexis Bledel as Sarah Weston

Evan Rachel Wood as Anna Surratt

Fireworks celebration honoring Union victory in the Civil War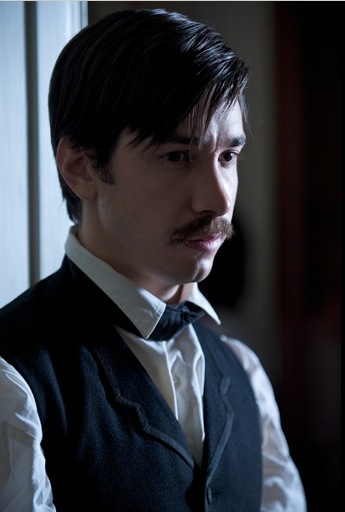 Justin Long as Nicholas Baker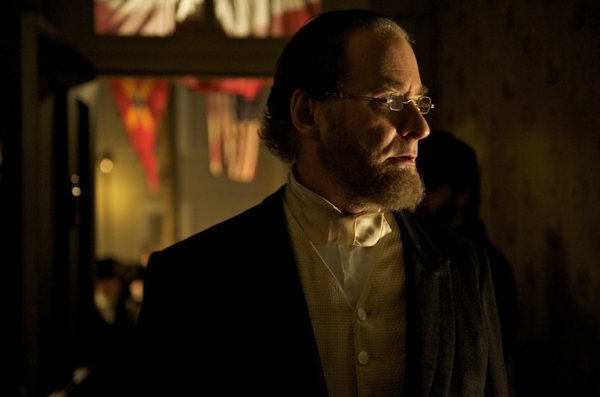 Kevin Kline as Edwin Stanton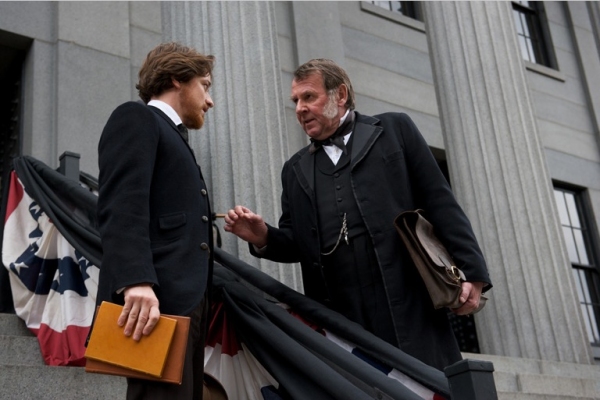 James McAvoy as Frederick Aiken and Tom Wilkinson as Reverdy Johnson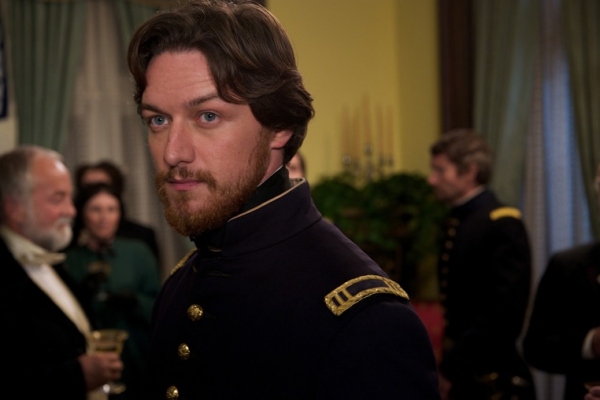 James McAvoy as Frederick Aiken

James McAvoy as Frederick Aiken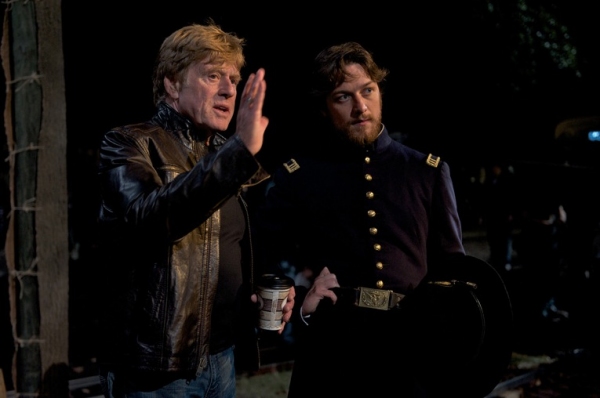 Robert Redford directs lead actor James McAvoy on set in Savannah, GA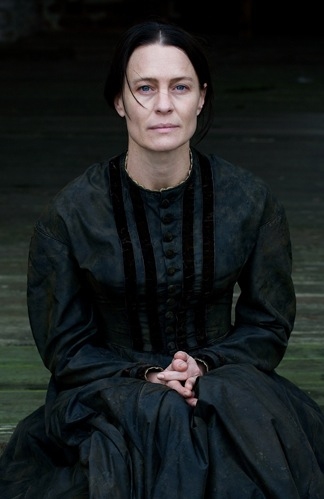 Robin Wright as Mary Surratt

Robin Wright as Mary Surratt and James McAvoy as Frederick Aiken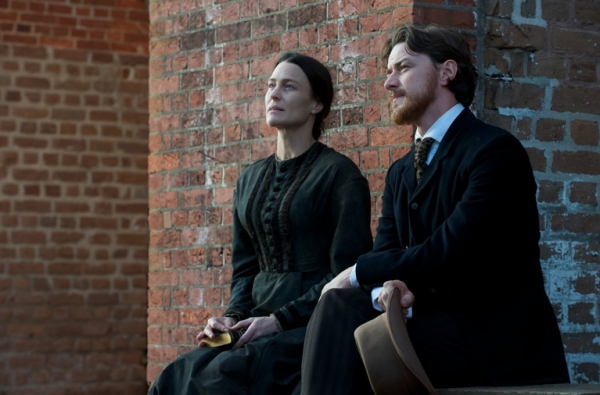 Robin Wright as Mary Surratt and James McAvoy as Frederick Aiken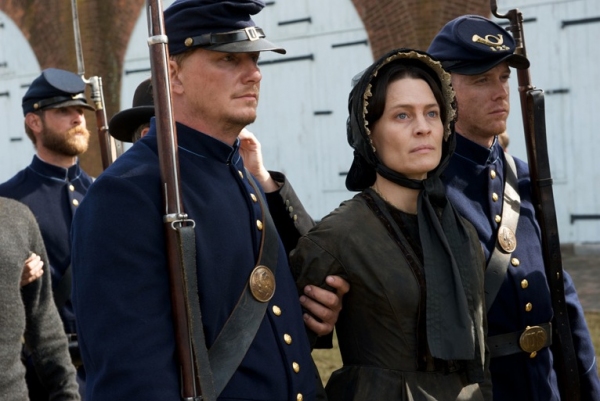 Robin Wright as Mary Surratt

Jonathan Groff as Louis Weichmann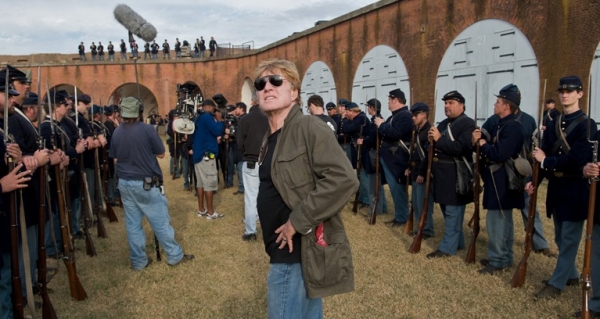 Robert Redford on set

Robin Wright as Mary Surratt and Jonathan Groff Louis Weichmann

Related Articles
More Hot Stories For You
Patti LuPone Wants to Narrate Mary Trump's New Book For Randy Rainbow to Lip-Sync
Could we be getting a new Randy Rainbow/Patti LuPone collaboration? We sure hope so!...

QUIZ: Attend the Winter's Ball to Find Out Which Hamilton Star Will Be Your Date!
We're going back to 1780 for A Winter's Ball (you know, where the Schuyler Sisters are the envy of all?) for our latest Hamilton quiz!...

VIDEO: On This Day, July 9- Lin-Manuel Miranda, Phillipa Soo, Ariana DeBose, and Leslie Odom, Jr. Say Goodbye to HAMILTON
On this day in 2016, original Hamilton cast members, Leslie Odom Jr., Phillipa Soo, and Ariana DeBose along with the musical's star and composer, Lin-...

VIDEO: Listen to Act 1 of HAMILTON, Acted Out by The Muppets
Voice actor and comedian Ricky Downes III has recorded all of Act I of Hamilton... in the voices of all The Muppets!...

Ben Platt Talks Broadway Return, MERRILY, DEAR EVAN HANSEN Film and More
In a new interview with Deadline, Tony Award-winner Ben Platt has revealed updates on a few of his many upcoming projects, including his 'hankering' t...

Broadway League Approves 15-Second COVID-19 Test For Actors and Crew; League President 'Cautiously Optimistic' About Early 2021 Return
Broadway League President Charlotte St. Martin told the New York Post that for the first time, she feels 'cautiously optimistic' about Broadway being ...