Photo Flash: Exclusive Look at DCPA's OKLAHOMA!
The Denver Center for the Performing Arts (DCPA) presents Oklahoma! The 75th Anniversary Denver production will be directed by Artistic Director Chris Coleman in his DCPA directorial debut. Get a first look below!
Dreams are ripe for the picking in Oklahoma! With a spring in their step and a song in their hearts, cowboys, farmers and travelling salesmen alike have chased their destinies to a land that promises everything they could hope for: love, opportunity and a brighter future. The first collaboration by the legendary team of Rodgers and Hammerstein became a landmark musical for its rollicking music and stunning dance numbers, and this joyful presentation will solidify why it has stood the test of time. Directed by Theatre Company Artistic Director Chris Coleman in his Denver debut and choreographed by Dominique Kelley (dancer in La La Land and Bring in 'Da Noise, Bring in 'Da Funk), our production will be set in one of the 50 all-African-American towns in the early days of the Oklahoma Territory. Discover an overlooked piece of American history as one small community stakes its claim on a place that is full of hope.
Oklahoma! will feature Iman Barnes (Third Rail Projects' The Grand Paradise) as Gertie Cummings/ Ensemble), Neville Braithwaite (Fireside Theater's Footloose) as Dream Jud/Ensemble, Taylor Colleton (Midtown Arts Center's Memphis) as Virginia/Ensemble, Christian Mark Gibbs (BDT Stage's Motones vs. Jerseys) as Fred/Ensemble, Ta'Nika Gibson (Theatre Under the Stars' Dreamgirls) as Laurey, David Ginlet (The Babies Off-Broadway) as Ensemble, Shabazz Green (Lake Dillon Theater Company's Sister Act) as Cord Elam, Cooper Grodin (The Phantom of the Opera national tour) as Ali Hakim, Maurio Hines (Clay and Wattles' Zorba) as Ensemble, Bre Jackson (Broadway's The Color Purple, The Book of Mormon) as Ado Annie Carnes, Rashaan James II (South Pacific national tour) as Ike Skidmore/Ensemble, Sheila Jones (Theatre Under The Stars' Dreamgirls) as Ellen/Ensemble, Barrington Lee (Harlem Opera Theater's Voodoo) as Jud Fry, Sheryl McCallum (DCPA's The Wild Party) as Aunt Eller, Rennie Anthony Magee (The Muny's Tarzan) as Will Parker, Raven McRae Traore? (Cirque du Soleil's Paramour on Broadway) as Dream Laurey/Ensemble), Alia Munsch (Motown the Musical, national tour) as Ensemble, Milton Craig Nealy (Broadway's Motown the Musical, Caroline or Change) as Andrew Carnes, Brandon O'Neal (Broadway's The Lion King) as Dream Curly/Ensemble, Jason Daniel Rath (Maltz Jupiter's Gypsy) as Slim/Ensemble, Antoine L. Smith (Broadway's Carousel) as Curly, Melissa Victor (Ford's Theatre's The Wiz) as Kate/Ensemble, and Erin Willis (DCPA's The Who's Tommy) as Vivian/Ensemble.
Photo Credit: AdamsVisCom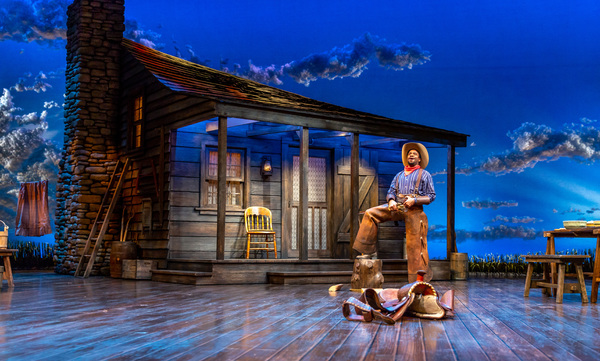 Antoine L. Smith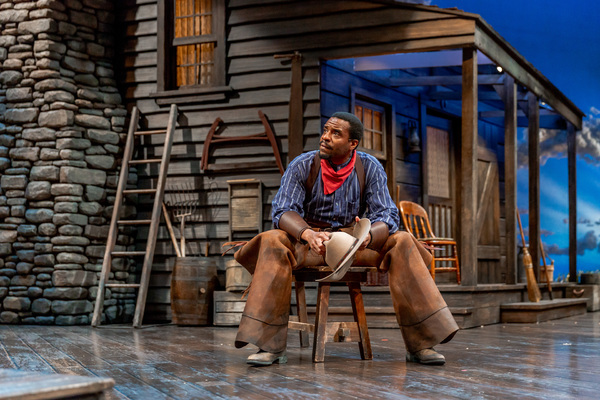 Antoine L. Smith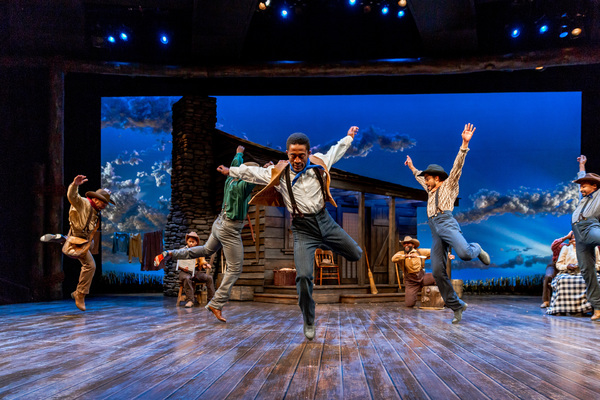 Barrington Lee and Antoine L. Smith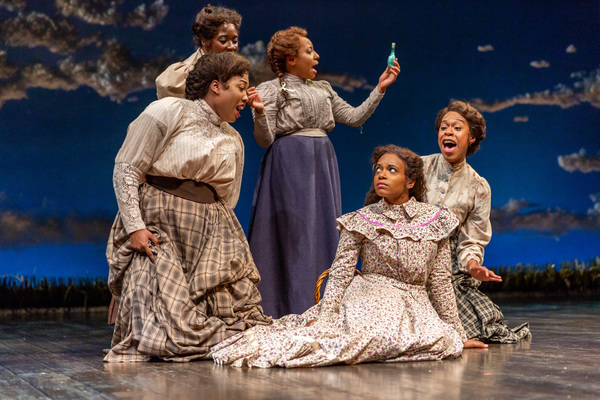 Ta'Nika Gibson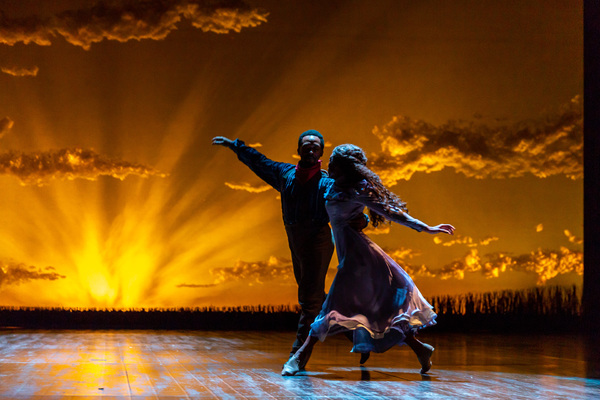 Brandon O'Neal and Raven McRae Traore

Brandon O'Neal and Raven McRae Traore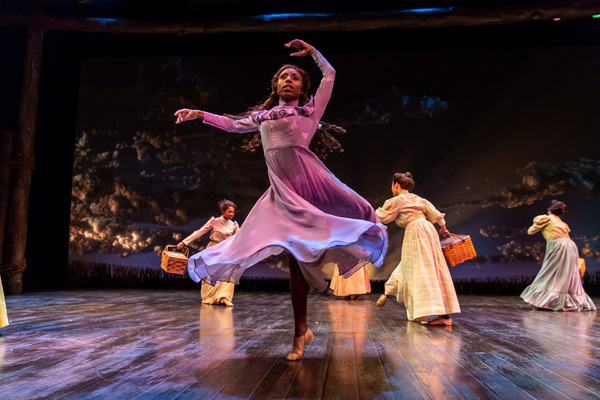 Raven McRae Traore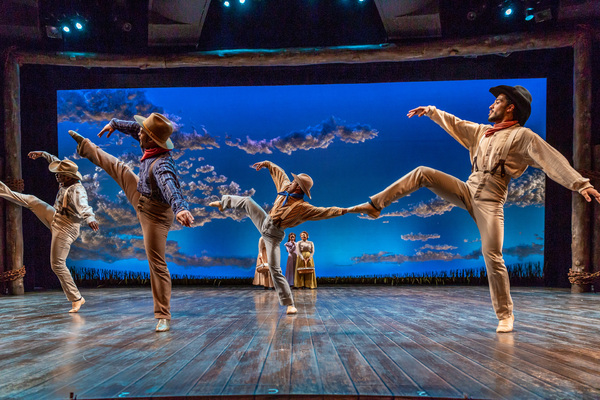 Rashaan James Ii, Brandon O'Neal, Rennie Anthony Magee, Jason Daniel Rath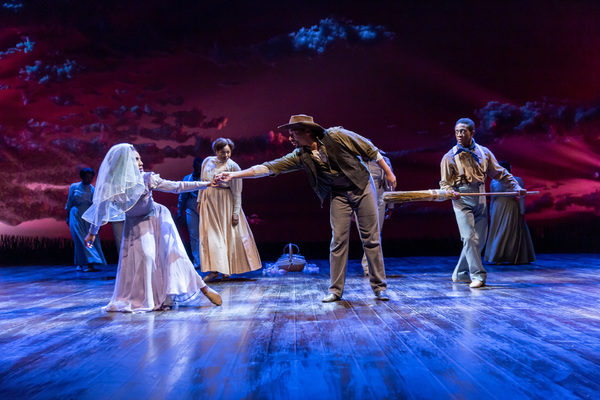 Raven McRae Traore and Neville Braithwaite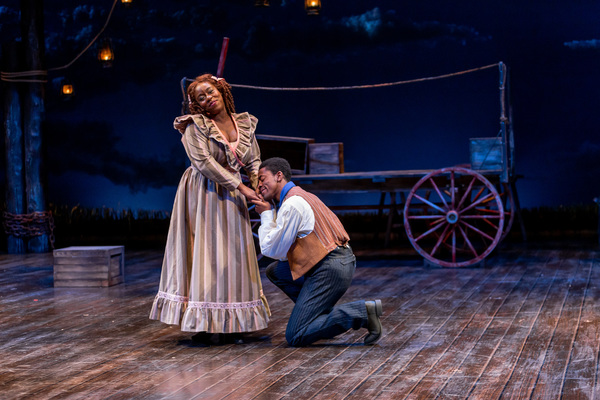 Bre Jackson and Renee Anthony Magee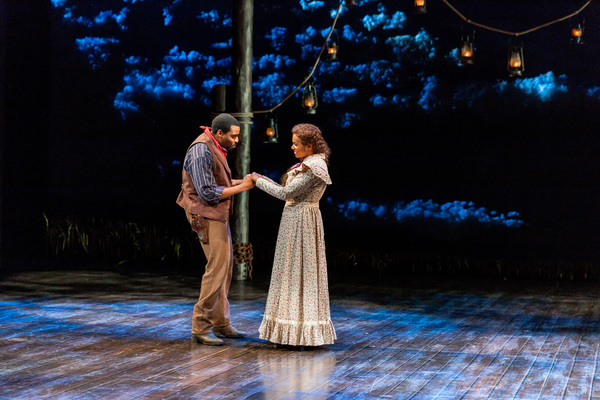 Antoine L. Smith and Ta'Nika Gibson

Ta'Nika Gibson and Antoine L. Smith

Ta'Nika Gibson and Antoine L. Smith

Ta'Nika Gibson and Antoine L. Smith