Photos: THE LAST MULE AT GEE'S BEND Presented at All Souls Church in Manhattan
Author / playwright Calvin Alexander Ramsey (right) greeted actors, Jordan Hall (left), C. Kelly Wright (second from left)) and Unitarian Church of All Souls representatives Linda Rousseau (second from right) and the Rev. Richard D. Leonard (seated) following the April 17, 2018 performance of the dramatic and musical adaptation of his children's book "The Last Mule at Gee's Bend" at Reidy Friendship Hall of the Upper East Side-based church.
Based on a true story from the Civil Rights era, 'Mule" tells an account of the two mules that drew the wagon carrying Rev. Dr. Martin Luther King Jr.'s body during his funeral procession in Atlanta, following the assassination. Dr. King visited Gees Bend three weeks before Selma's Bloody Sunday on March 7, 1965, to urge residents to vote. Ramsey dedicated the performance of the two-character play to Rev. Leonard to honor his involvement during the Civil Rights Movement (and acclaimed account of the March to Selma, in "Call to Selma") and to the Rev. James Orange, an assistant to Dr. King who personally told him the story of the two mules. Maryland-born, NY-based Ramsey's work includes drams and musicals, which have been performed nationally in Washington, DC, Alaska, San Francisco and North Carolina.
A former advisory board member of the Robert Woodhull Library Special Collections at Emory University in Atlanta, he is also the recipient of the Martin Luther King Jr. Drum Major for Justice Award. For information on Calvin Alexander Ramsey's books, plays and other projects, go to: www.calvinalexanderramseysr.com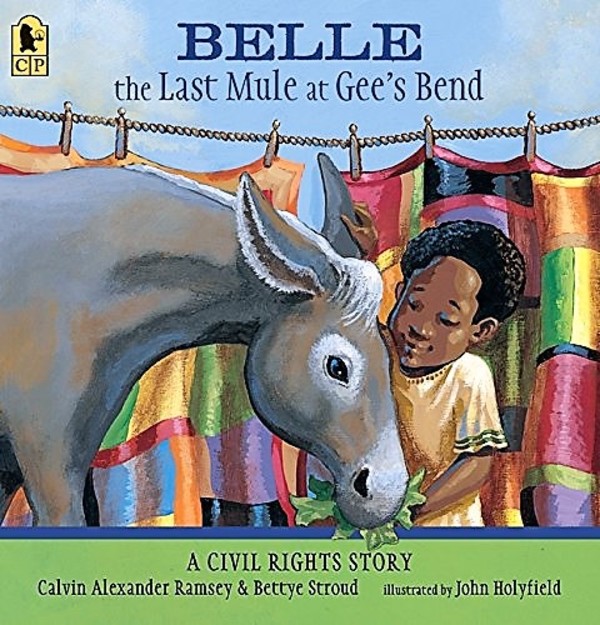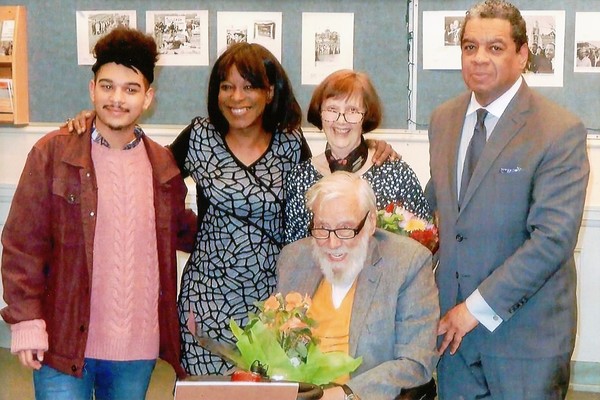 Linda Rousseau (left) of The All Souls Peace and Justice Task Force (PJTF) greets author / playwright Calvin Alexander Ramsey (right) following the performance of the adaptation of his children's book "The Last Mule At Gee's Bend" which was recently presented at the Manhattan-based church. Maryland-born, NY-based Ramsey's work includes drams and musicals, which have been performed nationally in Washington, DC, Alaska, San Francisco and North Carolina. A former advisory board member of the RoBert Woodhull Library Special Collections at Emory University in Atlanta, he is also the recipient of the Martin Luther King Jr. Drum Major for Justice Award. For information on Calvin Alexander Ramsey's books, plays and other projects, go to: www.calvinalexanderramseysr.com