Photo Flash: Desi Oakley and More in LIGHT UP THE NIGHT at Morgan Stanley Children's Hospital
Singers brought smiles to the faces of the patients at Morgan Stanley Children's Hospital in New York City during their biggest annual event of the year. "Light Up the Night," a Christmas concert, took place on Tuesday, November 27th during the hospital's annual tree lighting celebration. Check out photos from the event below!
The concert included fun Christmas favorites, featuring Desi Oakley (Wicked, Annie), Erin Baltsar, Brittney Bertier, Alexandra Cutler, Joel Dommel, Jason Evans, Alexandra Ferrara, Danya Katok-Ahlbin, Jeff Manno, Mollie McComb, Megan Morgan, Karen Joy Pangantihon, JP Qualters, and William Sevedge. The band included James L'Esperance (music director) and Norman Leung. Brittney Bertier produced.


Desi Oakley, James L'Esperance

Desi Oakley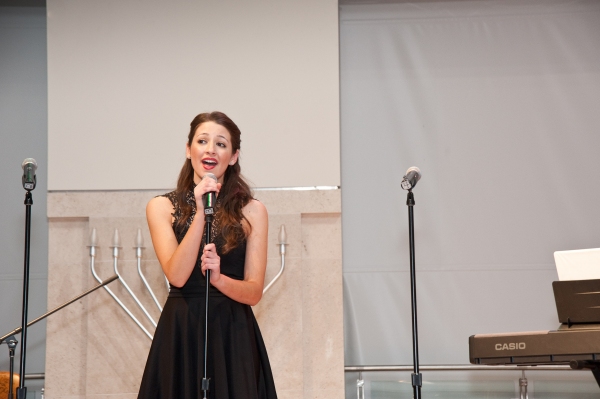 Brittney Bertier

Danya Kotak-Ahlbin, Elisa Singer Strom, Megan Morgan, Alexandra . Cutler, Erin Baltsar, Mollie McComb, Brittney Bertier, Norman Leung, . James L'Esperance, Desi Oakley, Alexandra Ferrara, Jared Sampson, Jeff . Manno, Patrick Mclaughlin Joel Dommel, Jason Evans, JP Qualters

Jeff Manno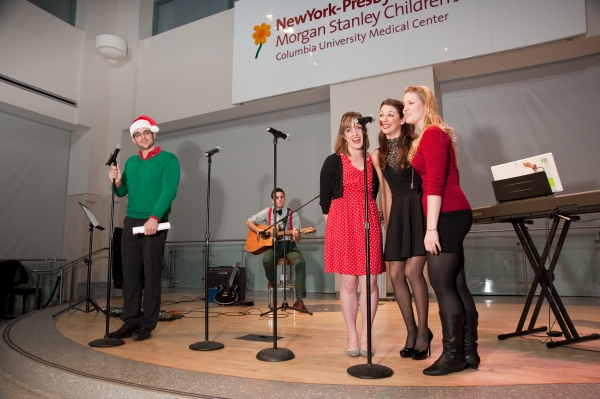 Jason Evans, Mollie McComb, Brittney Bertier, Erin Baltsar, James . . L'Esperance (on guitar)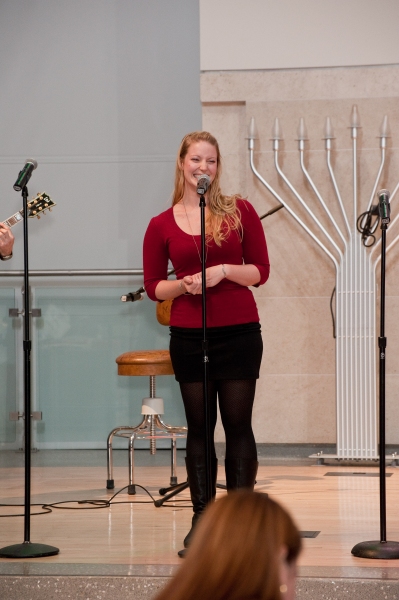 Erin Baltsar

Jason Evans, emcee

Mollie McComb singing "Rudolph the Red Nose Reindeer" with Megan Morgan, Alexandra Ferrara, Brittney Bertier, Jason Evans, Joel Dommel, and James L'Esperance

"Let It Snow" Joel Dommel and Alexandra Cutler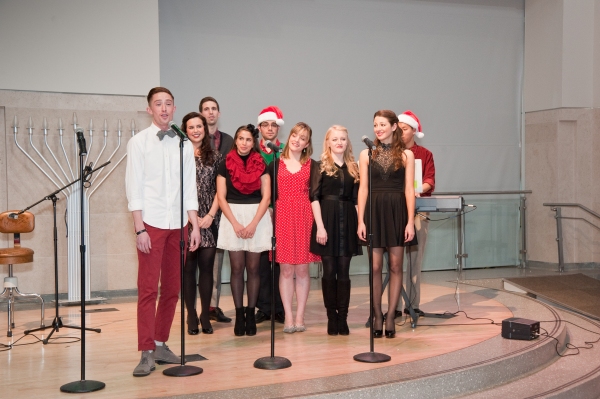 "Sleigh Bells" Jp Qualters with Alexandra Ferrara, Alexandra Cutler, Mollie McComb, Megan Morgan, Brittney Bertier, Norman Leung, Jason Evans, and Joel Dommel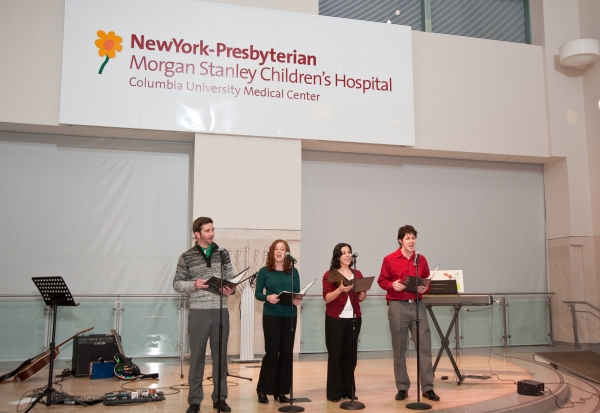 Acapella Group - Patrick Mclaughlin, Elisa Singer Strom, Danya Katok-Ahlbin, Jared Sampson

Alexandra Cutler, Megan Morgan, Brittney Bertier, Alexandra Ferrara, JP Qualters, Jeff Manno