Photo Flash: Brown & McClure Open LIMELIGHT at La Jolla
On Tuesday, September 7, LIMELIGHT: THE STORY OF Charlie Chaplin opened at the La Jolla's Mandell Weiss Theatre.  The production, which has music and lyrics by Christopher Curtis and a book by Christopher Curtis and Thomas Meehan, runs through October 17, 2010. The show is directed by Michael Unger and stars Rob McClure and Ashley Brown.  See below for the first production shots!
Charlie Chaplin came to America an unknown and left amidst scandals and controversy. In between, he became one of the best-loved and most famous entertainers in the world. From the gritty streets and smoky music halls of London to movie screens across the globe, Limelight goes behind the camera to show how a comic genius found soaring success and later fell from grace. This thrilling world-premiere musical provides a captivating close-up on the man who changed motion pictures forever. Celebrated writer Thomas Meehan won the 2003 Tony Award for co-writing the book for Hairspray, the 2001 Tony Award for co-writing the book of The Producers, and the 1977 Tony Award for the book of Annie. Composer and lyricist Christopher Curtis has written for television and film and was signed to the Disney Animation Songwriter program. He is currently writing the music and lyrics for Dave the musical (based on the Kevin Kline film) with Meehan for Warner Brothers Theatrical Enterprises.
For tickets and more information, visit www.LaJollaPlayhouse.org or call 858-550-1010
Photo by Craig Schwartz


Rob McClure

Jake Evan Schwenke and Ashley Brown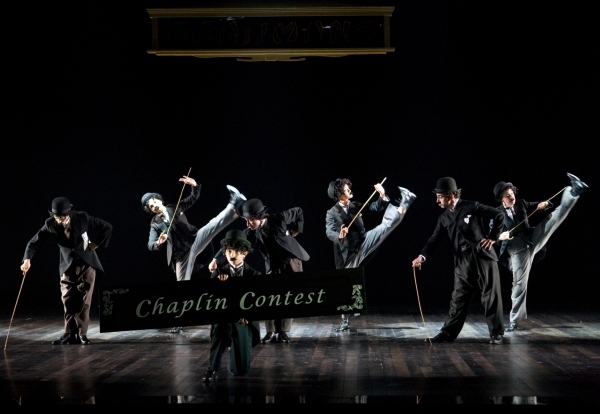 LIMELIGHT Company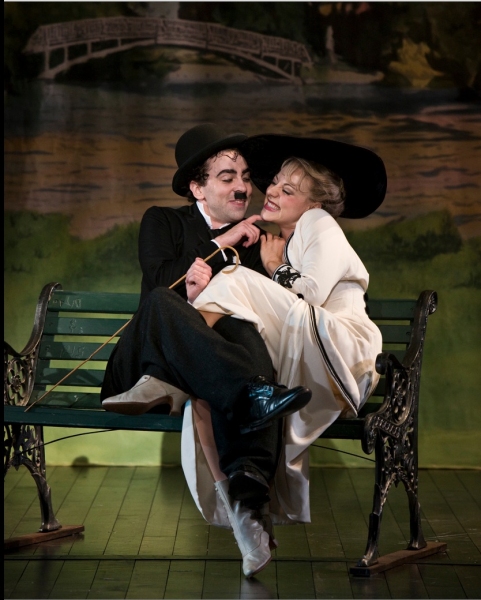 Rob McClure and Kristin Scott

Rob McClure and LIMELIGHT Company

Rob McClure

Rob McClure