Photos: Broadway Kids Make Valentine Cookies
Members of Broadway Kids Care had fun decorated cookies and making care packages to send to The Lillian Booth Actors Home, Freedom House NYC and its adjacent facility, Secret Garden in celebration of Valentine's Day.
Broadway Kids Care (BKC), the new organization of theater kids for kids (and others) includes child-actors from productions such as Mary Poppins, Les Miserables, The Color Purple, The Little Mermaid, The Lion King, Tarzan, The Farnsworth Invention, Sunday in the Park With George and more.
Founded earlier this year by Kelly Gonda, President of East of Doheny Productions, BKC brings together the children from current and past Broadway shows, affording them the opportunity to perform community service and, in the process, instill a strong philanthropic sensibility and foster a sense of community among the young actors and their families.
During its brief history, BKC's members have participated in a variety of charitable works. They have hosted Halloween and Easter events where they assembled gifts for the children of Freedom House; plus the presentation of the scarves from "The Knitting Project" and holiday stockings and made Valentine's Day postcards for the folks at the Lillian Booth Actors Home.

Emma Rowly, Kate Micha and Andy Richardson of Gypsy

Trevor Braun (The Little Mermaid), Gabby Malek (Chitty Chitty Bang Bang) and Dylan Riley Snyder (Tarzan)

Halie Sullivan, Shavar McIntosh and Guy Barfield II of The Lion King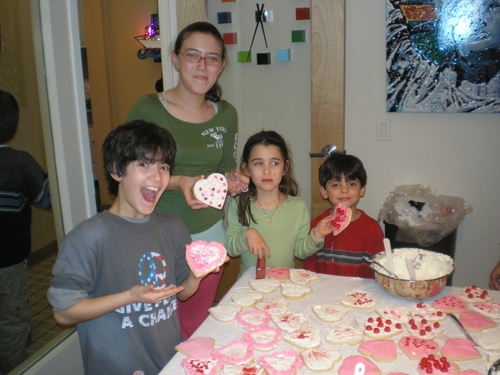 Zach Rand (Les Miserables) with family Olivia Rand, Ava Rand and Elijah Rand

Shavar McIntosh (The Lion King), Dylan Riley Snyder (Tarzan), Zach Rand (Les Miserables), Mathew Gumley (Mary Poppins) and Guy Barfield II (The Lion King)