Photos: Barefoot Theatre Company's RAFT OF THE MEDUSA
A revised version of Joe Pintauro's 1991 play RAFT OF THE MEDUSA, being produced Off-Broadway this fall by the Barefoot Theatre Company, will kick off the 9-week Stripped Festival this fall with performances through 22 at Cherry Lane Studio Theatre (38 Commerce St.) in Greenwich Village. RAFT OF THE MEDUSA will be followed in the Stripped Festival by performances of Israel Horovitz's new work GLOUCESTER BLUE and the premiere of Randall Colburn's play VERSE CHORUS VERSE about a mystery surrounding the death of Kurt Cobain.
RAFT OF THE MEDUSA previewed October 6 with an official press opening set for October 8. The run concludes October 22.
First presented in 1991 to considerable acclaim, RAFT OF THE MEDUSA has been revised by Mr. Pintauro for this production. Drawing on the Theodore Gericault 19th century painting of people clinging to a raft following a shipwreck, Pintauro's play takes place 10 years into the AIDS epidemic, centering on a weekly gathering of people living with AIDS. Directed by Francisco Solorzano, the cast of RAFT OF THE MEDUSA features Jeremy Brena, John Gazzale, Charles Everett, Samantha Fontana, Mark G. Cisneros, Gil Ron, Maia Sage, Christopher Whalen, along with Michael Pierre Louis, Gillian Rougier and Andrew MacLarty.
Costume design is by Victoria Malvagno; lighting design by Niluka Hotaling; set design by Michael Mallard; sound design is by John Beverly; and graphic design is by ADZN, Adam Dalton.
Photo Credit: Michael Mallard


Samantha Fontana, Christopher Whalen, Michael Pierre Louis and Mark G. Cisneros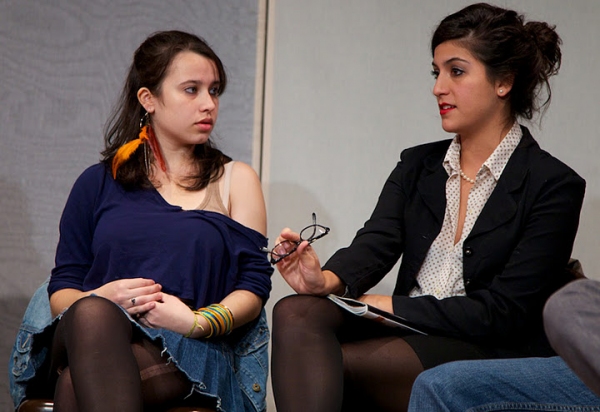 Maia Sage and Samantha Fontana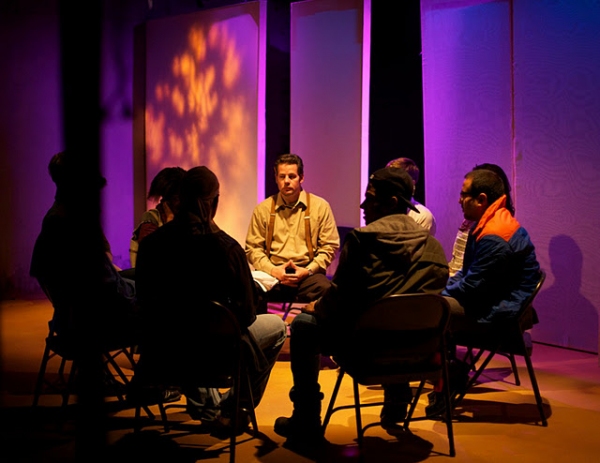 Gil Ron and the cast of RAFT OF THE MEDUSA