Photo Flash: Arts in Education Roundtable Honors David Shookhoff
David Shookhoff, Director of Education at Manhattan Theatre Club, was honored by the New York City Arts in Education Roundtable in a benefit held last night at the Park Avenue Armory's Veterans Room (643 Park Avenue).
The cocktail event, which was recognizing Shookhoff as outgoing founding chair of the roundtable, was presented by The Board of Directors of the New York City Arts in Education Roundtable and event host Bill Pullman. Pullman and Shookhoff have a friendship spanning 30 years when Shookhoff cast the future Tony nominee in his first Equity acting job playing Tom in a school tour of Tennessee Williams' The Glass Menagerie, directed by Shookhoff.
The evening featured a specially composed "Fanfare for David" performed by an ensemble from the New York Philharmonic; a performance by Renée Elise Goldsberry, who received an Outer Critics Circle nomination for her work in MTC's recent world premiere production of GOOD PEOPLE; a performance by the Frank Sinatra School of Arts Chamber Singers (Heidi Best, Director); and a jazz combo throughout the evening.
The New York City Arts in Education Roundtable is the service organization for cultural groups that provide education programs in the city's schools and communities. Founded in 1992 by Shookhoff and a small group of colleagues, the organization has increased in size and importance. Today, its 120 members include major institutions like Carnegie Hall, the Metropolitan Opera Guild, and Manhattan Theatre Club as well as small community-based organizations in all five boroughs. The roundtable shares information, provides professional
development, and advocates for arts education with policy makers and the general public. Throughout its 19-year history it has remained a largely volunteer effort - a labor of love undertaken by a working board of directors with a quarter-time coordinator and a tiny project-based staff. Currently the organization is undertaking
long-range planning in an effort to expand and more fully professionalize its operation. The benefit will help financially in moving the roundtable into this next chapter of its history. For more information, visit www.nycaieroundtable.org.


Host Bill Pullman with honoree David Shookhoff

Renee Elise Goldsberry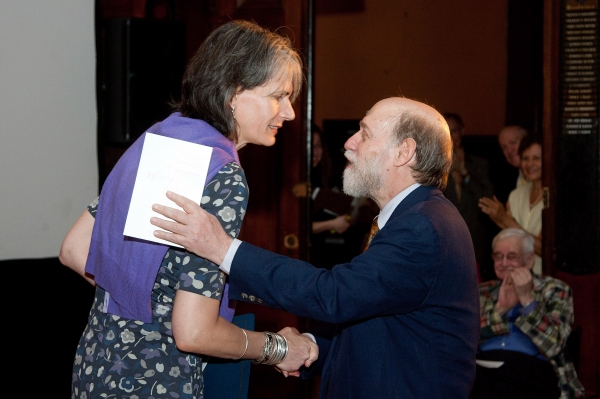 NYC Commissioner of Cultural Affairs congratulates Davis Shookhoff

Students from the Frank Sinatra Choir perform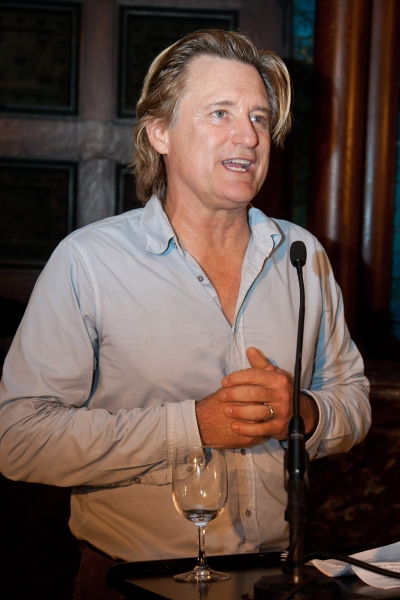 Host Bill Pullman

Members of the New York Philharmonic performing a Fanfare composed by incoming chair Theodore Wiprud in honor of David Shookhoff.

Playwright David Auburn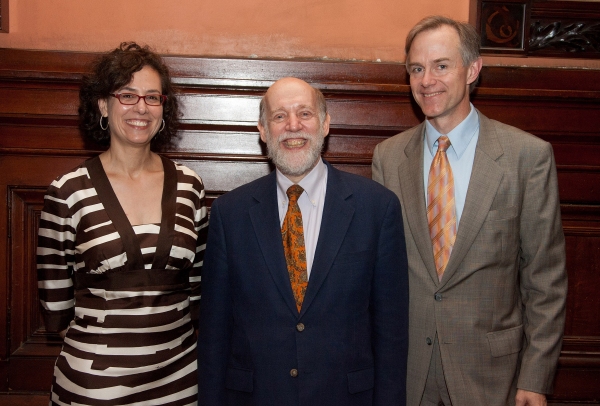 Roundtable co-presidents and incoming co-chairs Kati Koerner and Theodore Wiprud with honoree and outgoing chair David Shookhoff (center)