Photo Flash: Alex Newell, Jessie Mueller, and Fellow Stars Attend Broadway Match Maker
Broadway Match Maker, a bone marrow donor database drive, was held on Wednesday, June 27th at The Actors Fund Friedman Health Center for the Performing Arts. Disney's The Lion King partnered with Shannon's S.H.A.R.E. Foundation, The Actors Fund, Broadway Cares/Equity Fights AIDS, and Mount Sinai Doctors for the event. Broadway's best came out in support, check out the photos below!
The information collected at Broadway Match Maker will be entered into a nationwide donor database that is used to match those in need of bone marrow. It is hoped, especially to increase the likelihood of donor matches by expanding the network of donors represented in the donor database via Broadway's rich diversity.
Shannon's S.H.A.R.E. Foundation is a non-profit organization founded after eleven year old Shannon Skye Tavarez passed away in 2010. Shannon was starring as Young Nala in The Lion King on Broadway when she was diagnosed with AML (acute myelogenous leukemia), and needed a matching bone marrow transplant to survive. AML is a rare and aggressive cancer of the myeloid line of blood cells characterized by the rapid growth of abnormal white blood cells that accumulate in the bone marrow and interfere with the production of normal blood cells.
The search for a bone marrow match for Shannon united companies of The Lion King across the world. Because of Shannon's story, over 10,000 individuals registered to become bone marrow donors in hopes of saving her life or that of another patient. Unfortunately, Shannon never found a match and passed away due to complications of the disease.
"Shannon's strength and her happy, positive spirit lives on in our hearts and minds each day," said Odiney Brown, Shannon's mother. "Shannon's dream was to perform on stage, and that she did. We are grateful for the ongoing support from her Lion King family and the Broadway community. Shannon wanted to recruit people everywhere to 'get swabbed' and help save the lives of those in need of a bone marrow transplant. In her memory, our family and friends work tirelessly to carry out her wish through Shannon's S.H.A.R.E. Foundation. It is our hope that Shannon's legacy will continue to inspire other brave children battling leukemia. We are grateful for the outpouring of love and prayers."
"Becoming a donor literally changed my life," said Chondra Profit Ardrey, who plays Sarabi in The Lion King. "My original goal was to get swabbed to help save the life of my fellow cast mate of The Lion King, Shannon Tavarez. When I wasn't a match for her I was ok with being put in the registry and possibly becoming a donor for someone else. After being on the registry for almost 3 years I was notified that I was perfectly matched with someone and it stopped me in my tracks. To know that I had the ability to save a life was the greatest feeling. Through this process I gained a little 'blood brother' - that's what I call him. At the time of donating he was about to turn 7 years old, and now he is 12 years old, healthy and strong, and my love runs so deep for him. I'm so proud and grateful to continue the legacy of Shannon through Shannon's S.H.A.R.E. Her incredible strength and her happy, positive, sweet spirit will live on in our hearts. Get swabbed, it will change your life FOREVER!"
"Looking at the casts on Broadway right now we see a myriad of roles where Shannon could have shone had she had the chance, her talent and her fearlessness would have ensured it," said Arabella Powell, a stage manager for The Lion King. "We hope that the Match Maker will be a celebration of representation on stage which leads to representation in the database. We are reminded that her spirit is still here and as indomitable as ever! And that spirit is displayed front row center, at the heart of so many current theatrical productions, and embodied at the core of Shannon's S.H.A.R.E."
Shannon's S.H.A.R.E. Foundation's mission is to bring awareness to individuals about the need for more bone marrow donors especially in communities of color. People of color are least likely to find a match due to the lack of minorities in the donor registry. The registry representation includes .2% Pacific Islander, 1% Native American, 4% mixed-race matches, 7% African-American, 7% Asian, and 10% Hispanic, while Caucasians account for about 67%. For people of color, the chances of finding a match and surviving are very low. The key to saving people who need bone marrow transplants is creating awareness.
Operated in partnership with The Actors Fund and Mount Sinai Doctors and conveniently located in Times Square, The Friedman Health Center is the only health center in NYC solely focused on the particular health care needs of those who work in performing arts and entertainment.
For more information on Shannon's S.H.A.R.E. Foundation, visit ShannonsSHARE.org.

Adrienne Walker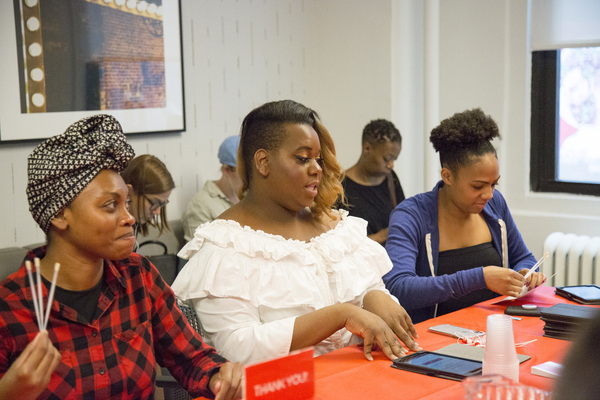 Adrienne Walker, Alex Newell, Phoenix Best

Alex Newell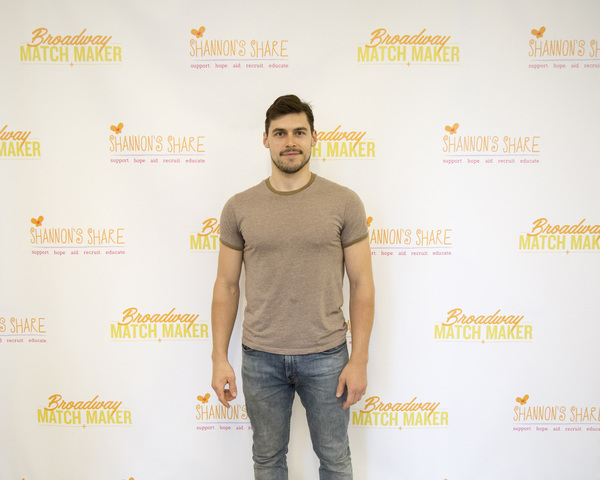 Andrew Pirozzi

Daniel Yearwood

Darlesia Cearcy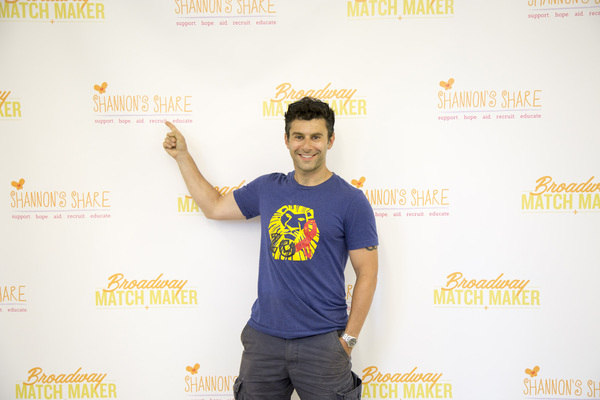 Fred Berman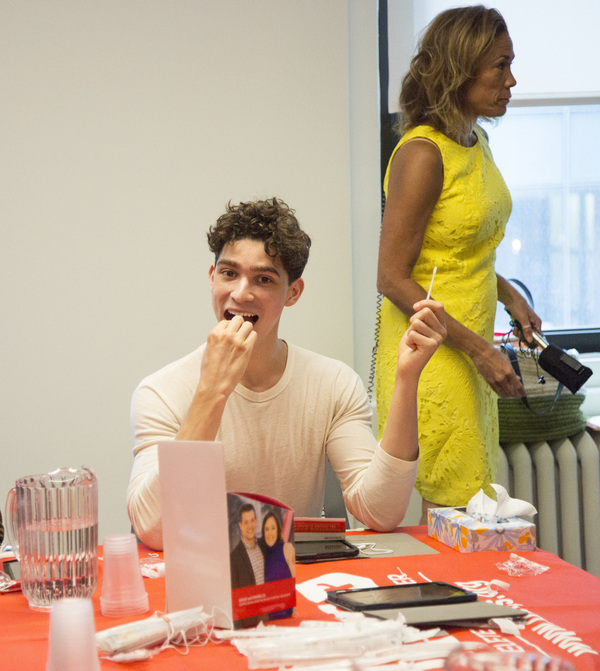 Isaac Powell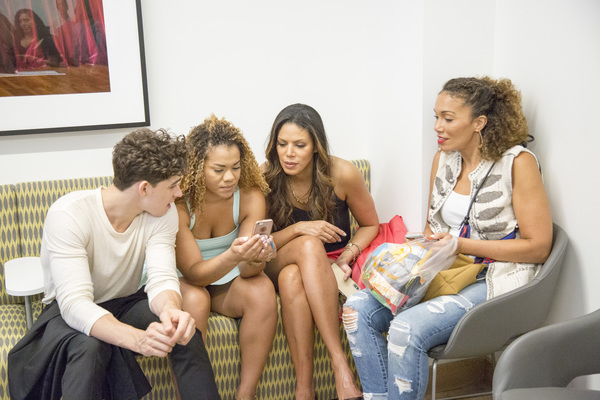 Isaac Powell, Alysha Deslorieux, Merle Dandridge, Cassondra James

Jeremy Davis

Jessie Mueller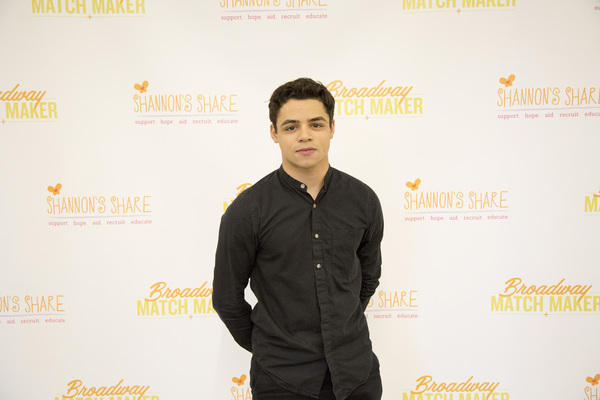 Joshua De Jesus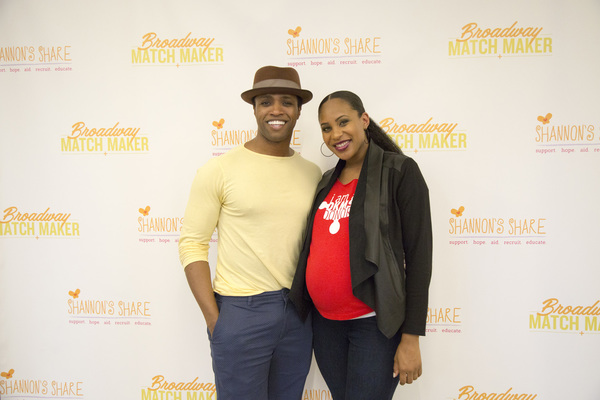 L. Steven Taylor and Chondra Profit-Ardrey

Merle Dandridge

Noma Dumezweni

Noma Dumezweni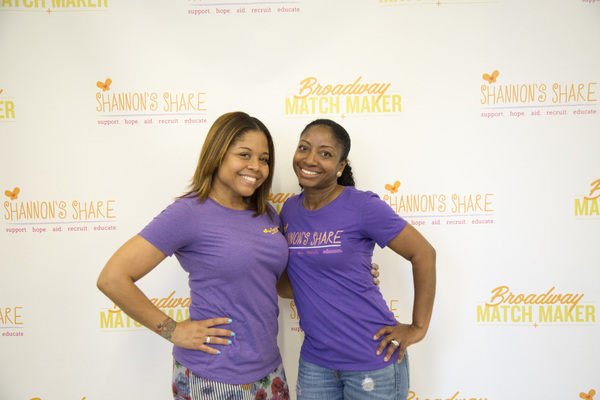 Odiney Brown and Nahdi Manamuko

Odiney Brown, James Brown-Orleans, Nahdi Mukomana

Odiney Brown, Ron Vodicka, Mahdi Manamuko

Stephen Carlile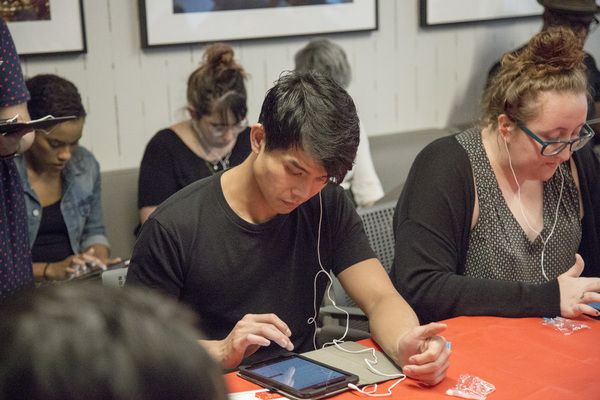 Telly Leung