Photo Flash: Alan Cumming, Darren Criss, Lea Michele & More Take the Stage at Elsie Fest
On Sunday night, stars including Lea Michele, Alan Cumming and Darren Criss gathered in Central Park's SummerStage to perform songs from the stage and screen at Elsie Fest - the first outdoor music festival for show tunes. The stars and VIP guests enjoyed the show backstage while sipping on Kim Crawford Wines.
5,000 fans turned out for the 3rd Annual Elsie Fest, the brainchild of Darren Criss, talent manager Ricky Rollins and Broadway producer and Jujamcyn Theaters President Jordan Roth, and were treated to a mini Glee reunion when Ryan Murphy, the show's creator, took the stage to introduce Lea Michele with fellow Glee alums Darren Criss and Jenna Ushkowitz watching from the wings.
Waitress star Keala Settle brought the house down when she performed "This is Me," for the first time live, from the upcoming Twentieth Century Fox feature, The Greatest Showman, which features an original score by Oscar, Golden Globe and Tony Award winners Benj Pasek and Justin Paul (Dear Evan Hansen, La La Land), including the title track "This Is Me," sung by Keala.
Performers included Alan Cumming, Jeremy Jordan, Lea Michele, Darren Criss, Moana's Auli'i Cravahlo, Ingrid Michaelson, Norm Lewis, Keala Settle and more.
Take a look at the most memorable moments from Elsie Fest!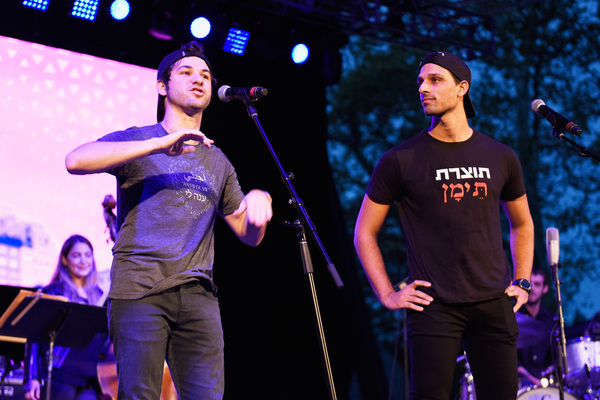 Etai Benson (L) and Ari'el Stachel of 'The Band's Visit' perform onstage during Elsie Fest at Central Park SummerStage on October 8, 2017 in New York City. (Photo by Jenny Anderson/Getty Images for Elsie Fest)

Keala Settle (L) and Darren Criss perform onstage during Elsie Fest at Central Park SummerStage on October 8, 2017 in New York City. (Photo by Jenny Anderson/Getty Images for Elsie Fest)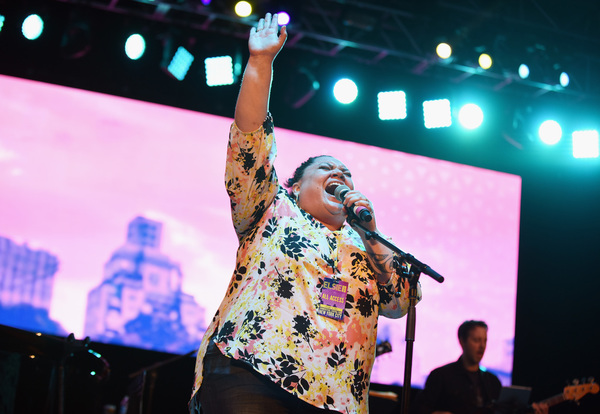 Keala Settle performs onstage during Elsie Fest at Central Park SummerStage on October 8, 2017 in New York City. (Photo by Jenny Anderson/Getty Images for Elsie Fest)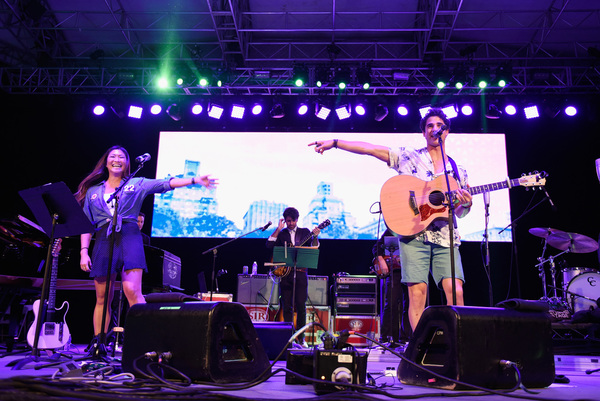 Jenna Ushkowitz (L) and Darren Criss performs onstage during Elsie Fest at Central Park SummerStage on October 8, 2017 in New York City. (Photo by Jenny Anderson/Getty Images for Elsie Fest)

Auli'i Cravalho (L) and Darren Criss perform onstage during Elsie Fest at Central Park SummerStage on October 8, 2017 in New York City. (Photo by Jenny Anderson/Getty Images for Elsie Fest)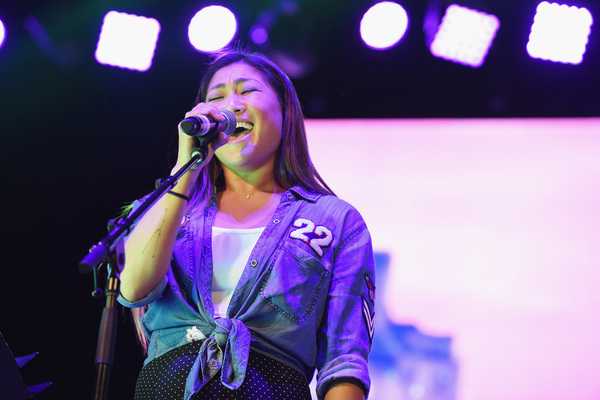 Jenna Ushkowitz performs onstage during Elsie Fest at Central Park SummerStage on October 8, 2017 in New York City. (Photo by Jenny Anderson/Getty Images for Elsie Fest)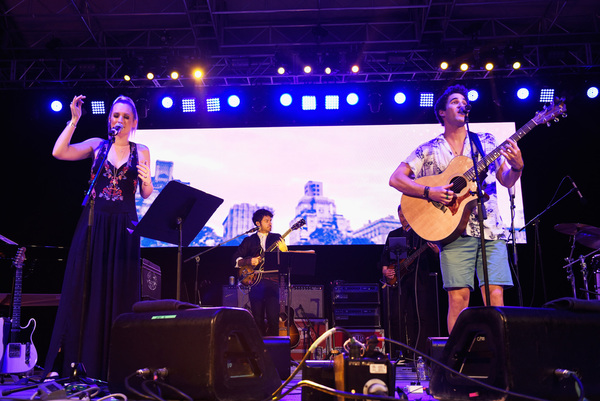 Ingrid Michaelson (L) and Darren Criss perform onstage during Elsie Fest at Central Park SummerStage on October 8, 2017 in New York City. (Photo by Jenny Anderson/Getty Images for Elsie Fest)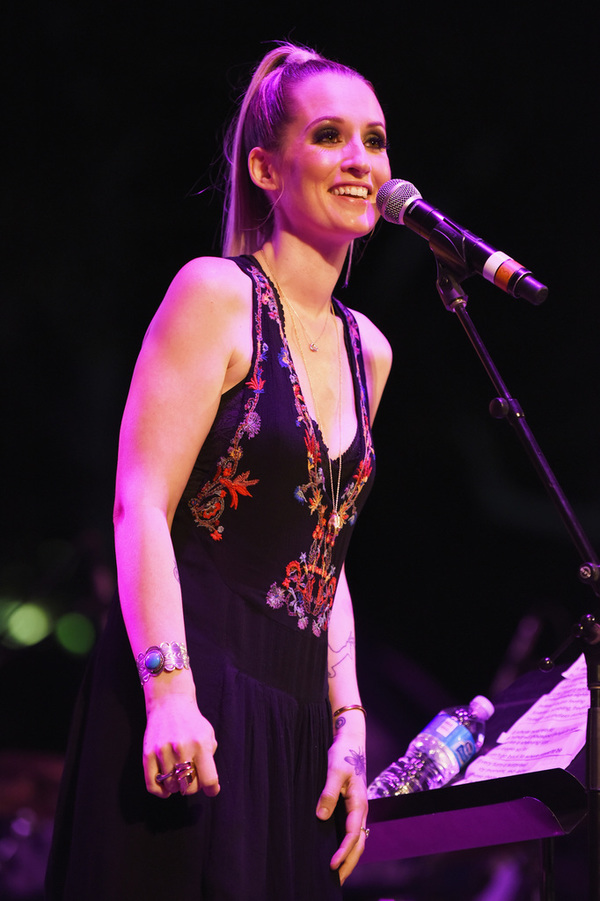 Ingrid Michaelson performs onstage during Elsie Fest at Central Park SummerStage on October 8, 2017 in New York City. (Photo by Jenny Anderson/Getty Images for Elsie Fest)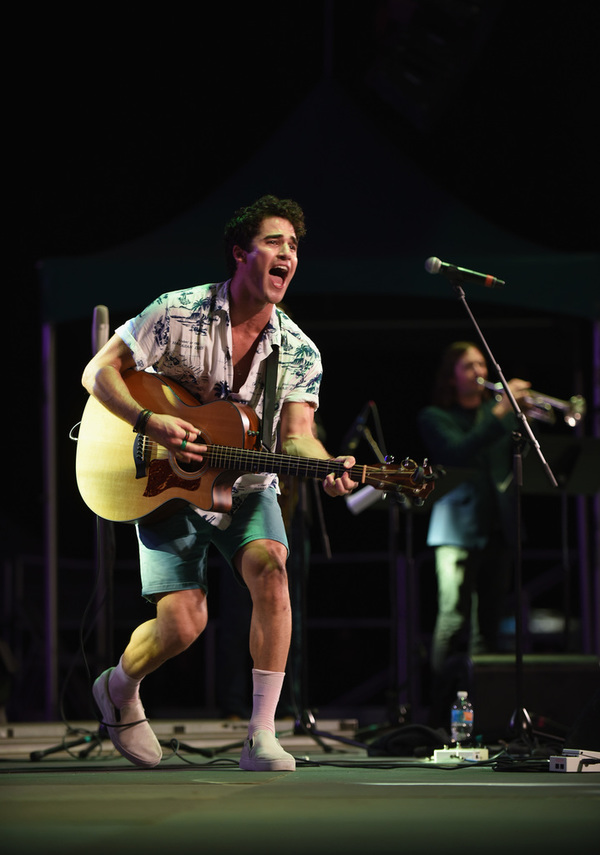 Darren Criss performs onstage during Elsie Fest at Central Park SummerStage on October 8, 2017 in New York City. (Photo by Jenny Anderson/Getty Images for Elsie Fest)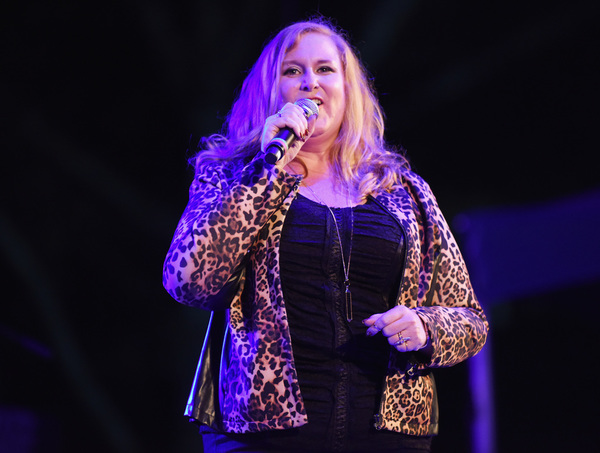 ulie James performs onstage during Elsie Fest at Central Park SummerStage on October 8, 2017 in New York City. (Photo by Jenny Anderson/Getty Images for Elsie Fest)

Alistair Brammer (L) and Eva Noblezada perform onstage during Elsie Fest at Central Park SummerStage on October 8, 2017 in New York City. (Photo by Jenny Anderson/Getty Images for Elsie Fest)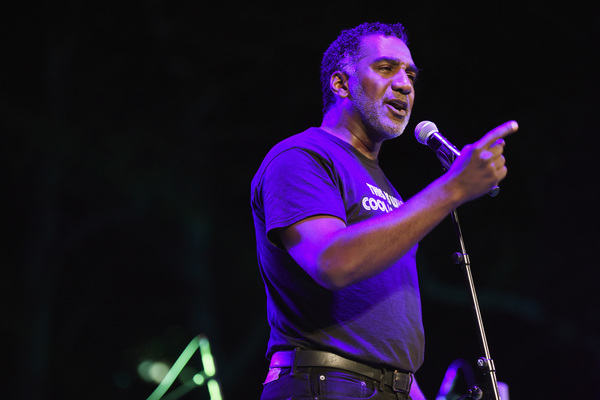 Norm Lewis performs onstage during Elsie Fest at Central Park SummerStage on October 8, 2017 in New York City. (Photo by Jenny Anderson/Getty Images for Elsie Fest)

Darren Criss performs onstage during Elsie Fest at Central Park SummerStage on October 8, 2017 in New York City. (Photo by Jenny Anderson/Getty Images for Elsie Fest)

Eva Noblezada performs onstage during Elsie Fest at Central Park SummerStage on October 8, 2017 in New York City. (Photo by Jenny Anderson/Getty Images for Elsie Fest)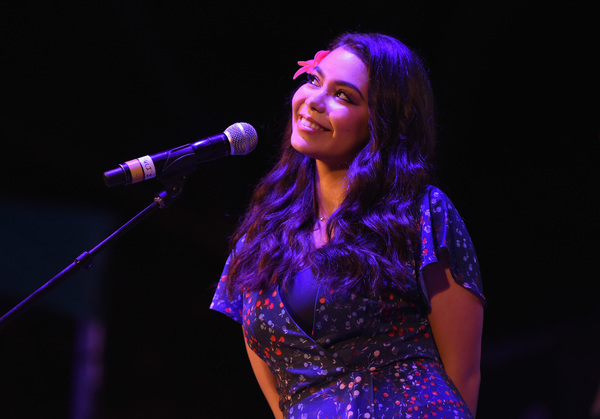 Auli'i Cravalho performs onstage during Elsie Fest at Central Park SummerStage on October 8, 2017 in New York City. (Photo by Jenny Anderson/Getty Images for Elsie Fest)

Laura Osnes (L) and Auli'i Cravalho attend Elsie Fest at Central Park SummerStage on October 8, 2017 in New York City. (Photo by Jenny Anderson/Getty Images for Elsie Fest)

Darren Criss performs onstage during Elsie Fest at Central Park SummerStage on October 8, 2017 in New York City. (Photo by Jenny Anderson/Getty Images for Elsie Fest)

Norm Lewis (L) and Darren Criss perform onstage during Elsie Fest at Central Park SummerStage on October 8, 2017 in New York City. (Photo by Jenny Anderson/Getty Images for Elsie Fest)

(L-R) Jenna Ushkowitz, Alex Newell and Keale Settle attend Elsie Fest at Central Park SummerStage on October 8, 2017 in New York City. (Photo by Jenny Anderson/Getty Images for Elsie Fest)

Laura Osnes speaks onstage during Elsie Fest at Central Park SummerStage on October 8, 2017 in New York City. (Photo by Jenny Anderson/Getty Images for Elsie Fest)

Taylor Louderman attends Elsie Fest at Central Park SummerStage on October 8, 2017 in New York City. (Photo by Jenny Anderson/Getty Images for Elsie Fest)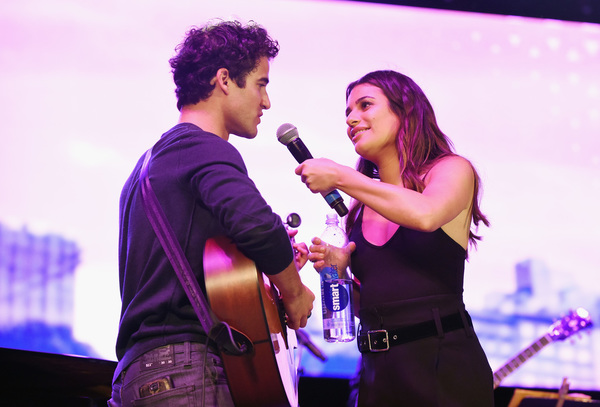 Darren Criss (L) and Lea Michele performs onstage during Elsie Fest at Central Park SummerStage on October 8, 2017 in New York City. (Photo by Jenny Anderson/Getty Images for Elsie Fest)

Alan Cumming performs onstage during Elsie Fest at Central Park SummerStage on October 8, 2017 in New York City. (Photo by Jenny Anderson/Getty Images for Elsie Fest)

Alan Cumming performs onstage during Elsie Fest at Central Park SummerStage on October 8, 2017 in New York City. (Photo by Jenny Anderson/Getty Images for Elsie Fest)

Alan Cumming performs onstage during Elsie Fest at Central Park SummerStage on October 8, 2017 in New York City. (Photo by Jenny Anderson/Getty Images for Elsie Fest)

Jeremy Jordan performs onstage during Elsie Fest at Central Park SummerStage on October 8, 2017 in New York City. (Photo by Jenny Anderson/Getty Images for Elsie Fest)

Jeremy Jordan performs onstage during Elsie Fest at Central Park SummerStage on October 8, 2017 in New York City. (Photo by Jenny Anderson/Getty Images for Elsie Fest)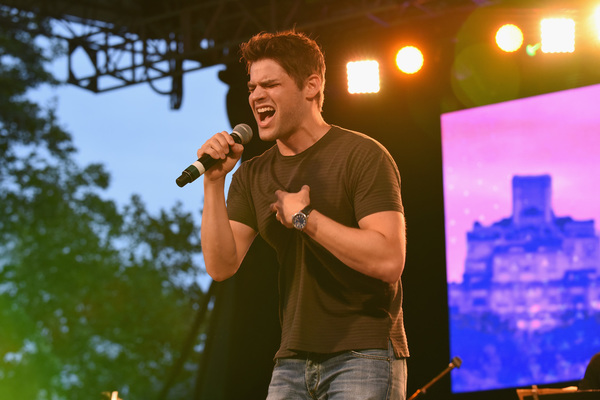 Jeremy Jordan performs onstage during Elsie Fest at Central Park SummerStage on October 8, 2017 in New York City. (Photo by Jenny Anderson/Getty Images for Elsie Fest)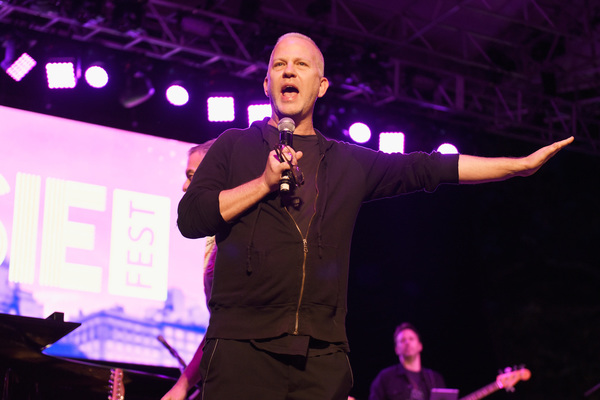 Ryan Murphy speaks onstage during Elsie Fest at Central Park SummerStage on October 8, 2017 in New York City. (Photo by Jenny Anderson/Getty Images for Elsie Fest)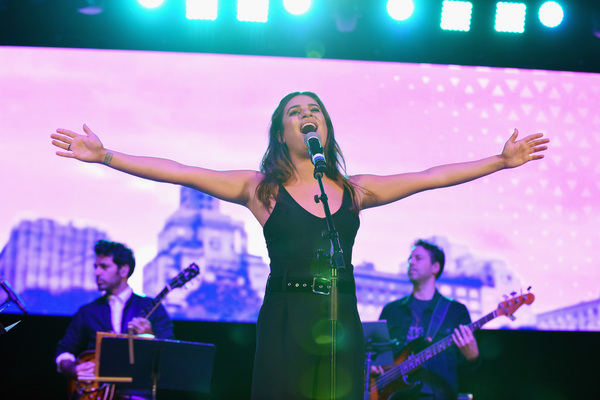 Lea Michele performs onstage during Elsie Fest at Central Park SummerStage on October 8, 2017 in New York City. (Photo by Jenny Anderson/Getty Images for Elsie Fest)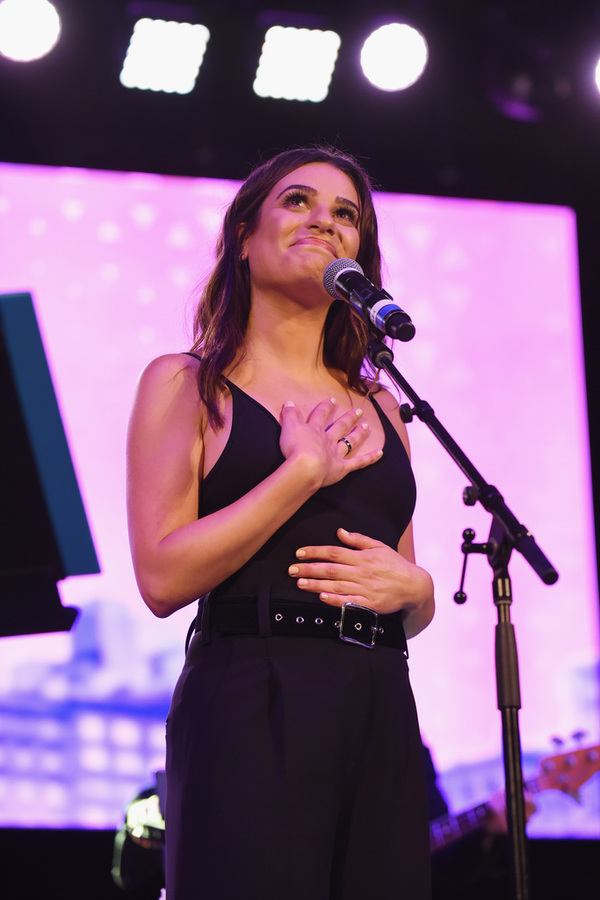 Lea Michele performs onstage during Elsie Fest at Central Park SummerStage on October 8, 2017 in New York City. (Photo by Jenny Anderson/Getty Images for Elsie Fest)

Lea Michele performs onstage during Elsie Fest at Central Park SummerStage on October 8, 2017 in New York City. (Photo by Jenny Anderson/Getty Images for Elsie Fest)

Lea Michele performs onstage during Elsie Fest at Central Park SummerStage on October 8, 2017 in New York City. (Photo by Jenny Anderson/Getty Images for Elsie Fest)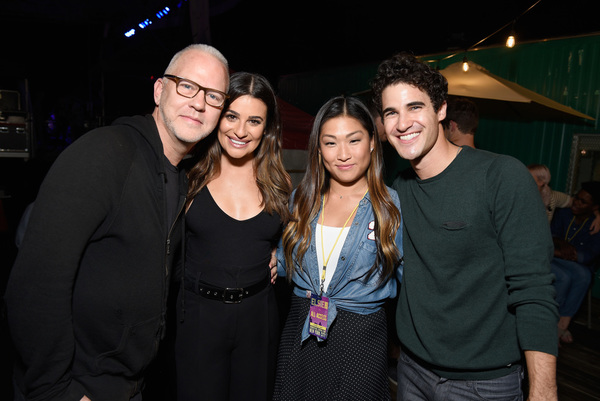 L-R) Ryan Murphy, Lea Michele, Jenna Ushkowitz and Darren Criss attend Elsie Fest at Central Park SummerStage on October 8, 2017 in New York City. (Photo by Jenny Anderson/Getty Images for Elsie Fest)

(L-R) Laura Osnes, Jeremy Jordan, Keala Settle, Jenna Ushkowitz, Darren Criss and Norm Lewis attend Elsie Fest at Central Park SummerStage on October 8, 2017 in New York City. (Photo by Jenny Anderson/Getty Images for Elsie Fest)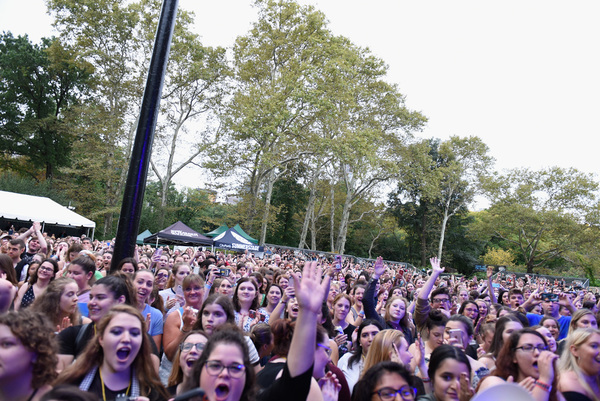 Festival-goers attend Elsie Fest at Central Park SummerStage on October 8, 2017 in New York City. (Photo by Jenny Anderson/Getty Images for Elsie Fest)

Norm Lewis (L) and Keala Settle perform onstage during Elsie Fest at Central Park SummerStage on October 8, 2017 in New York City. (Photo by Jenny Anderson/Getty Images for Elsie Fest)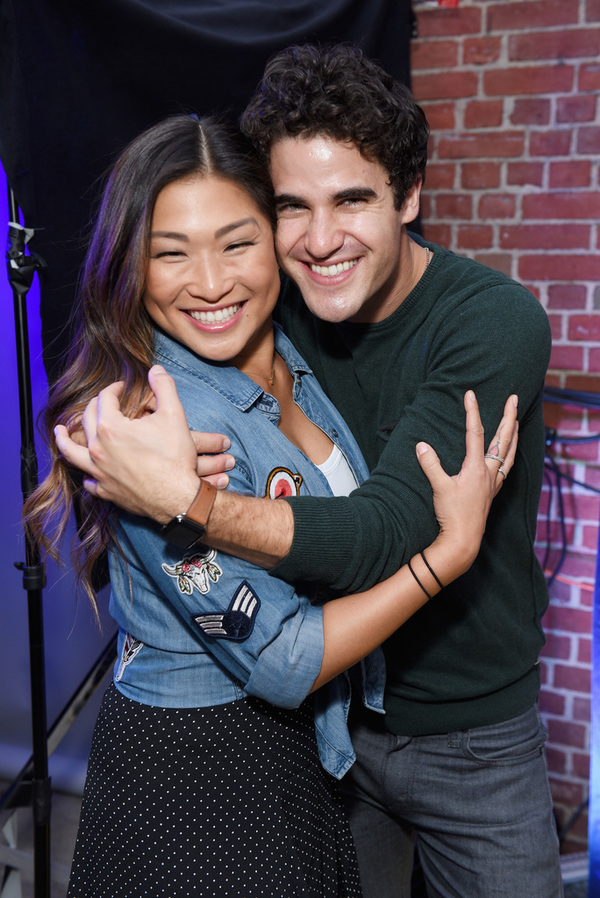 Jenna Ushkowitz (L) and Darren Criss attend Elsie Fest at Central Park SummerStage on October 8, 2017 in New York City. (Photo by Jenny Anderson/Getty Images for Elsie Fest)

(L-R) Alan Cumming, Darren Criss and Jeremy Jordan attend Elsie Fest at Central Park SummerStage on October 8, 2017 in New York City. (Photo by Jenny Anderson/Getty Images for Elsie Fest)

Related Articles
More Hot Stories For You