Photo Flash: Adam Gwon, Kate Wetherhead, et al. at Festival of New Musicals Party
Following a successful 23rd Annual Festival of New Musicals held in NYC Oct. 27-28. The National Alliance for Musical Theatre held a party at Southern Hospitality. This year's Festival attaracted over 650 people representing 300 organizations from around the country including Europe attending the eight new musicals that were presented. Over 100 creators, actors and musicians were involved. Check out photos from the big event below!
For the eighth consecutive year NAMT's Festival of New Musicals was presented at the premiere Off-Broadway facility New World Stages, located west of the Theatre District at 340 West 50th Street.
The 23rd annual Festival of New Musicals is overseen by NAMT's New Work Director and Festival Producing Director Branden Huldeen and General Manager Lisa Dozier. Betsy King Militello is the Executive Director of NAMT.
The National Alliance for Musical Theatre, founded in 1985, is a national service organization dedicated exclusively to musical theatre. Our mission is to advance musical theatre by nurturing the creation, development, production, and presentation of new musicals. Our 150 members, located throughout 34 states and abroad, are some of the leading producers of musical theatre in the world, and include theatres, presenting organizations, higher education programs and individual producers. Among the over 250 musicals launched by NAMT's annual Festival of New Musicals are Thoroughly Modern Millie, Children of Eden, Honk!, The Drowsy Chaperone, Songs for a New World, I Love You Because, Striking 12, Vanities and many others, representing over 475 writers.
The FESTIVAL OF NEW MUSICALS is funded entirely by contributions to the National Alliance for Musical Theatre, a not-for-profit organization, and is supported in part by a generous award from the National Endowment for the Arts and by public funds from the New York State Council on the Arts, a State agency, celebrating 50 years of building strong, creative communities in New York State's 62 counties. For more information about NAMT, please visit www.namt.org.
NAMT is very grateful to the following organizations whose contributions support our mission to nurture the creation, development, and production of new musicals: The Ann Palmer Foundation, ASCAP Foundation Irving Caesar Fund, BMI Foundation, Doris Duke Charitable Foundation, Dubose and Dorothy Heyward Memorial Fund, The Dramatists Guild Fund, Friars Foundation, Music Theatre International, Stacey Mindich Productions, National Endowment for the Arts, New York State Council on the Arts, The Rodgers and Hammerstein Foundation, and The Shubert Foundation.
Photo Credit: Ric Kallaher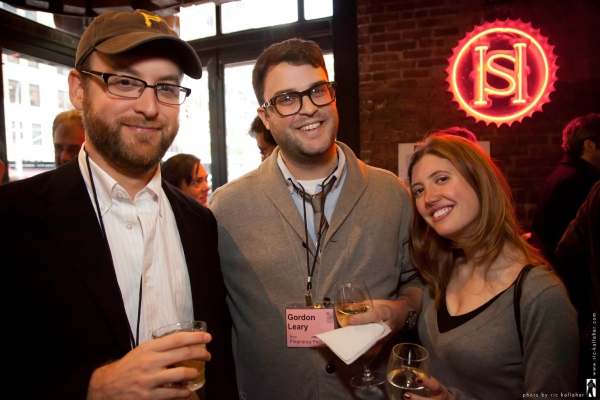 Christopher Dimond, Gordon Leary and Julia Meinwald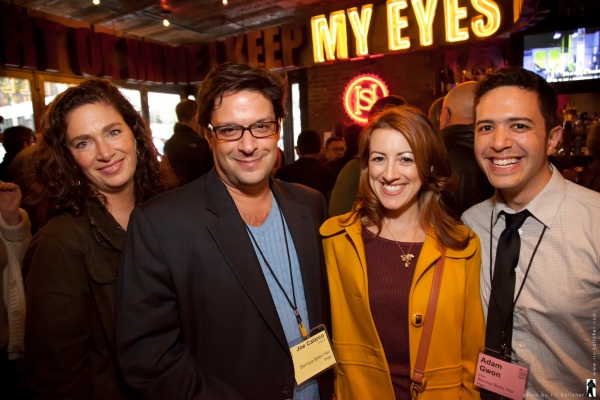 Julia Jordan, director Joe Calarco, Kate Wetherhead, writer Adam Gwon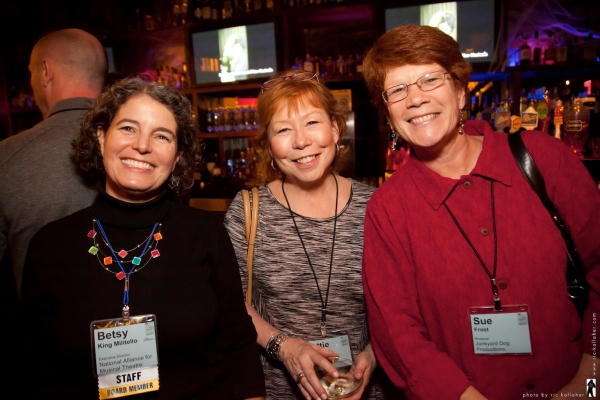 NAMT Executive Director Betsy King Militello, NAMT members Harriet Kittner and Sue Frost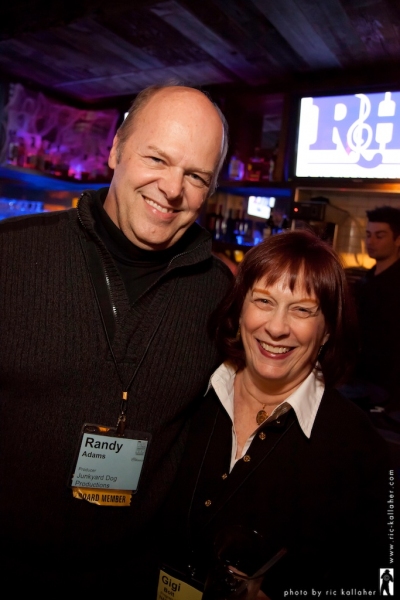 NAMT Board Member Randy Adams with Gigi Bolt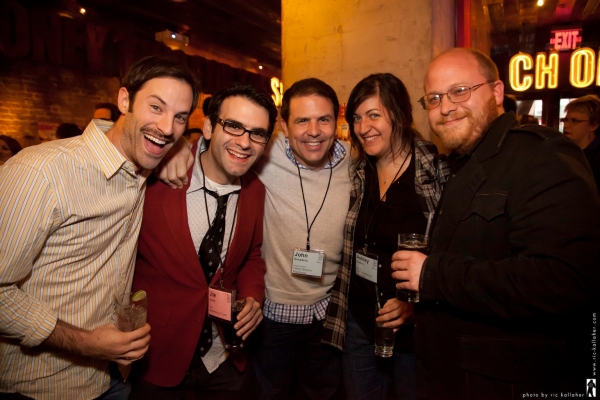 Lance Rubin, writer Joe Iconis, director John Simpkins, Ashley Rodbro, Jason 'SweetTooth' Williams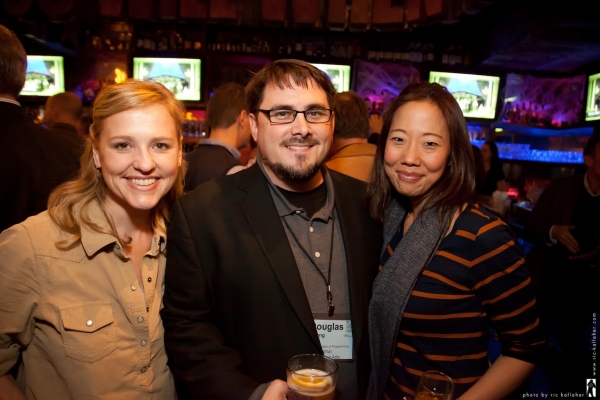 Anika Larsen, NAMT Member Douglas Young and Pearl Sun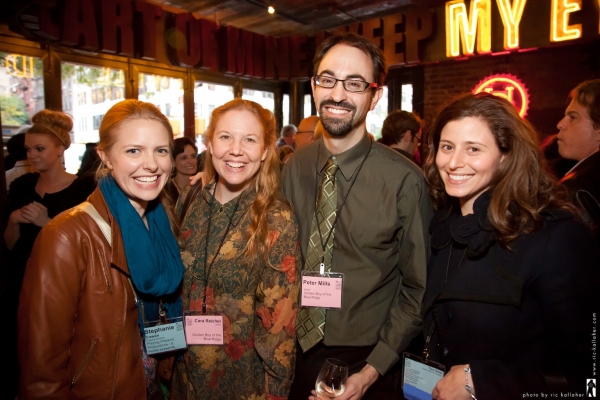 NAMT Member Stephanie Cowan, writers Cara Reichel and Peter Mills, NAMT Member Tara Smith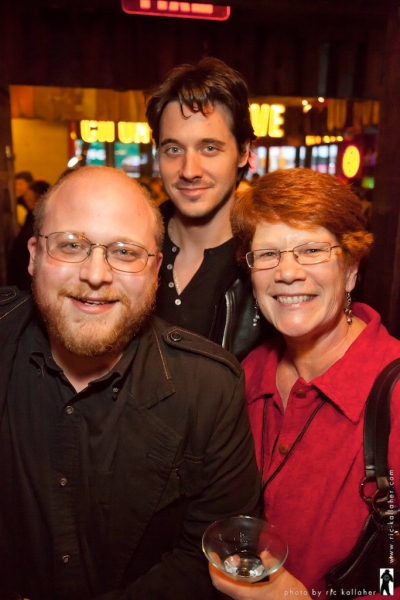 Jason 'SweetTooth' Williams, Heath Calvert, NAMT Member Sue Frost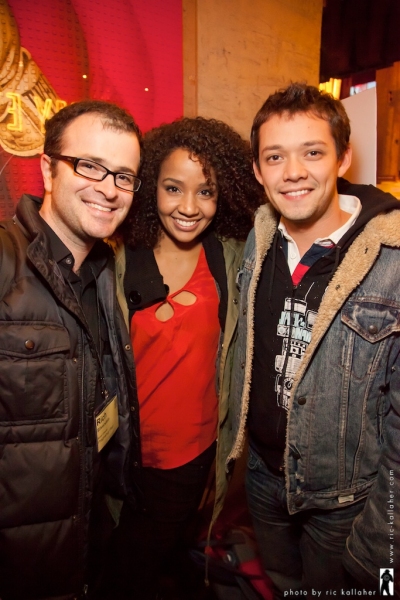 Rich Silverstein, Stephanie Umoh and Robi Hager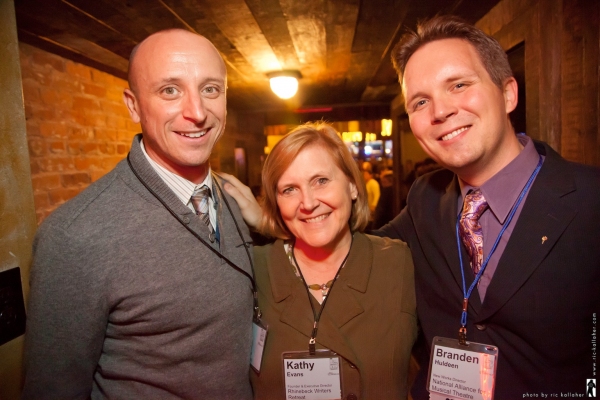 NAMT Member Nick Demos, NAMT Board Member Kathy Evans and NAMT New Works Director Branden Huldeen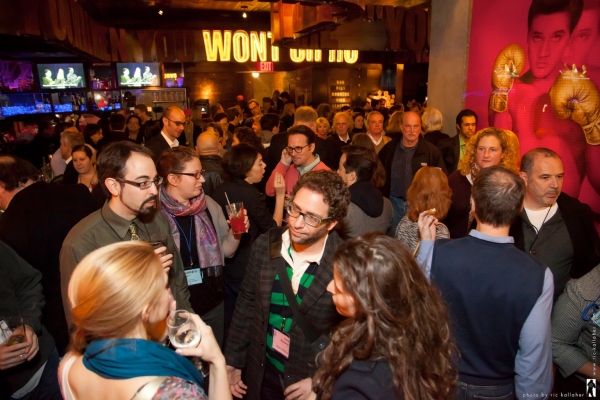 General Crowd shot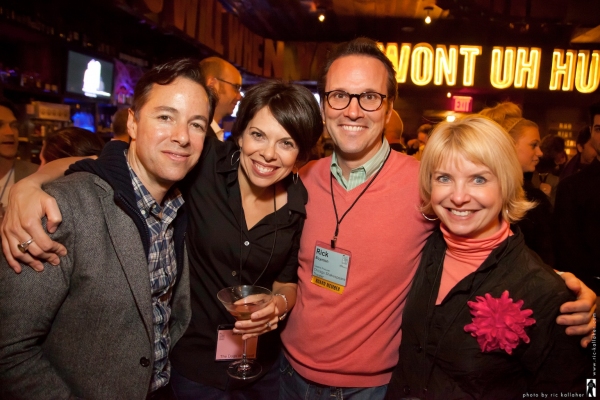 director Gordon Greenberg, writer Jill Abramovitz, NAMT Board member Rick Boynton, NAMT Member Bernie Griffin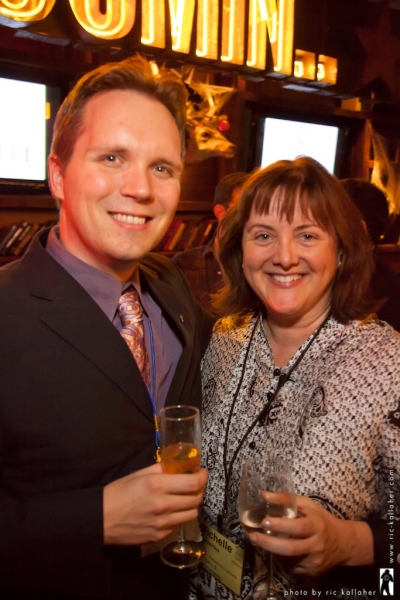 NAMT New Works Director Branden Huldeen with Michelle Yaroshko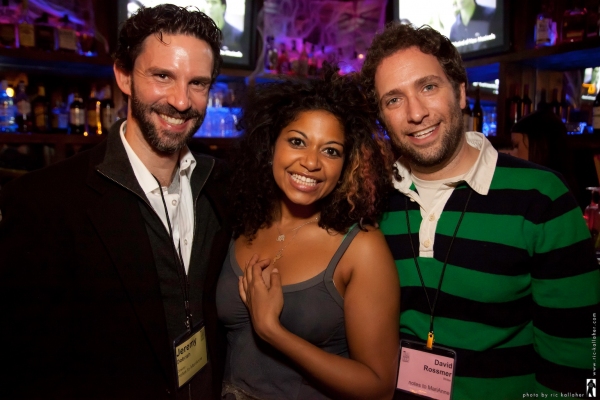 Director Jeremy Dobrish, Rebecca Naomi Jones, writer David Rossmer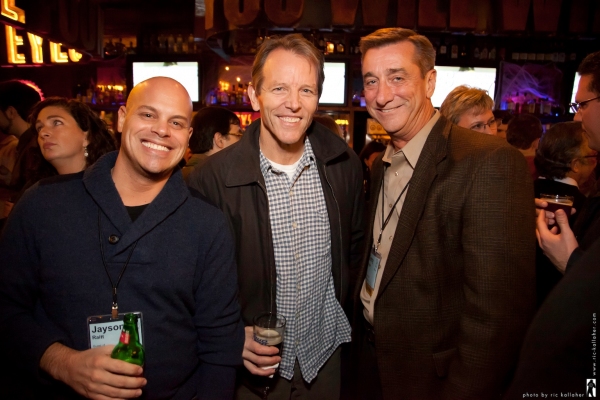 Jayson Raitt, Stephen Bogardus and NAMT Board Member Denny Reagan

Related Articles
More Hot Stories For You
VIDEO: MOULIN ROUGE! Drops Music Video for 'Come What May' with Aaron Tveit and Karen Olivo
Moulin Rouge! has released a music video, filmed live on stage, for Come What May from the Broadway production....

Eddie Perfect Releases BEETLEJUICE - THE DEMOS! THE DEMOS! THE DEMOS! for Halloween
Ghostlight Records has announced that the new album from Eddie Perfect, Beetlejuice – The Demos! The Demos! The Demos! will be available as a Hallowee...

Actors' Equity Releases Statement on Walt Disney World Layoffs
Actors' Equity Association has released a statement after signing a memorandum of understanding with Walt Disney World regarding layoffs of most of th...

VIDEO: THE TODAY SHOW Hosts Reveal Their 'Best of Broadway' 2020 Halloween Costumes
The Today Show hosts always put together a great Halloween costume theme and this year they're showing Broadway some love!...

VIDEO: David Hyde Pierce, Carolee Carmello, Liz Callaway, and Most Perform in BRING BACK BROADWAY: A VOTE BLUE VIDEO
The video stars Cameron Amandus, Bryan Batt , John Bolton, Liz Callaway, Carolee Carmello, Taylor Crousore, Jackie Hoffman, Chris Anthony Giles, Jason...

How Em Jaccs' RATATOUILLE Musical Became Theatre TikTok's Latest Trend
We got to chat with TikTok creator Em Jaccs, whose Ratatouille musical number has inspired an entire show that TikTok fans are demanding to bring to B...