Photo Coverage: 'Young Frankenstein' Opening Night Party
Young Frankenstein officially opened on Broadway last night, November 8 at the Hilton Theatre (213 W 42nd St). The Opening Night Party was held at the Empire State Building.
The New Mel Brooks Musical Young Frankenstein stars Roger Bart (Dr. Frankenstein), Megan Mullally (Elizabeth) , Sutton Foster (Inga), Shuler Hensley (The Monster), Andrea Martin (Frau Blucher), Fred Applegate (Inspector Kemp/Hermit) and Christopher Fitzgerald (Igor). The company of 27 includes: Heather Ayers, Jim Borstelmann, Paul Castree, Jennifer Lee Crowl, Jack Doyle, James Gray, Amy Heggins, Eric Jackson, Kristin Marie Johnson, Renee Feder, Kevin Ligon, Matthew Labanca, Barrett Martin, Linda Mugleston, ChrisTina Marie Norrup, Justin Patterson, Brian Shepard, Sarrah Strimel, Craig Waletzko, and Courtney Young.
Young Frankenstein features a book by three-time Tony Award winner Mel Brooks and three-time Tony Award winner Thomas Meehan and music and lyrics by Brooks. Young Frankenstein is directed and choreographed by five-time Tony Award winner Susan Stroman . Musical supervision is by Glen Kelly.
"Based on the Oscar-nominated smash hit 1974 film, Young Frankenstein is the wickedly inspired re-imagining of the Mary Shelley classic from the comic genius of Mel Brooks.  When Frederick Frankenstein, an esteemed New York brain surgeon and professor, inherits a castle and laboratory in Transylvania from his grandfather, deranged genius Victor Von Frankenstein, he faces a dilemma.  Does he continue to run from his family's tortured past or does he stay in Transylvania to carry on his grandfather's mad experiments reanimating the dead  and, in the process,  fall in love with his sexy lab assistant Inga?" describe press notes.
For tickets and show details visit www.youngfrankensteinthemusical.com.
Photos by Linda Lenzi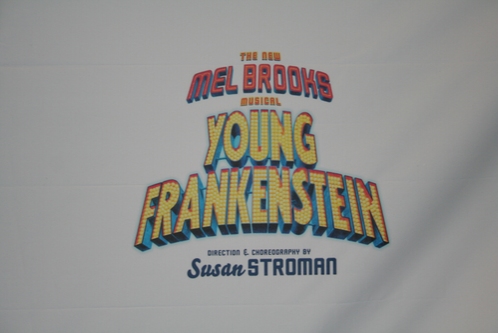 Welcome to the opening night party of Young Frankenstein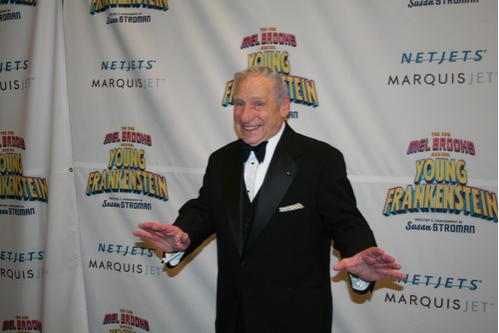 Mel Brooks (Book, Composer, Lyricist, Producer)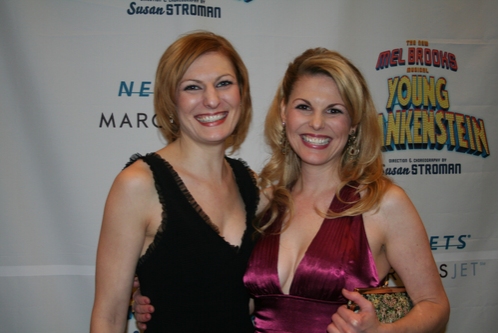 Becca Ayers and Heather Ayers (Ensemble)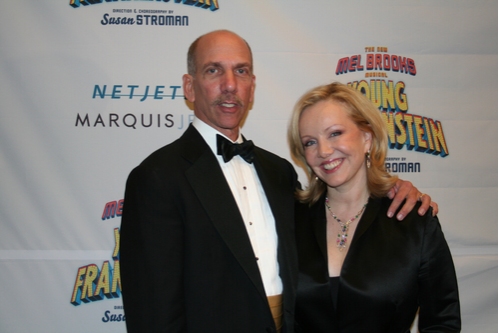 Producer Robert F.X. Sillerman and Susan Stroman (Director, Choreographer)

Ted Sperling and Victoria Clark

Thomas Meehan (Book)

Fred Applegate (Inspector Kemp/Hermit)

Fred Applegate with his family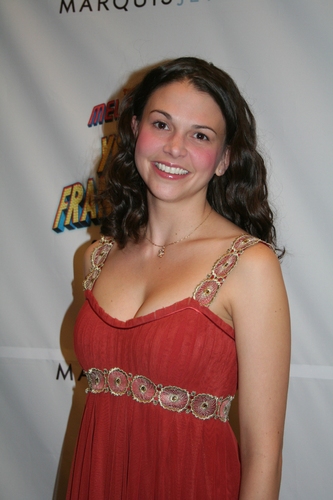 Sutton Foster (Inga)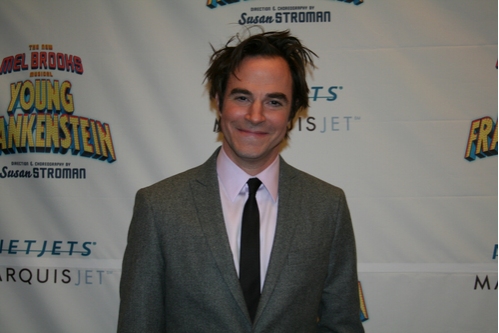 Roger Bart (Frederick Frankenstein)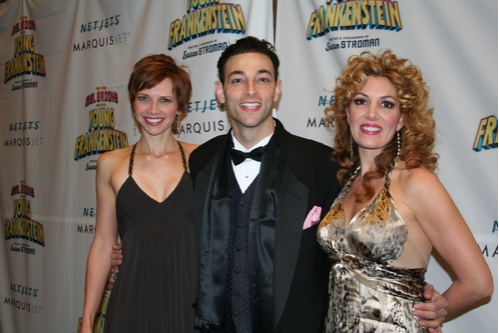 Ensemble cast members: Jennifer Lee Crowl, Matthew Labanca and ChrisTina Marie Norrup

Christopher Fitzgerald (Igor)

Jessica Stone and Christopher Fitzgerald

Roger Bart, Sutton Foster and Christopher Fitzgerald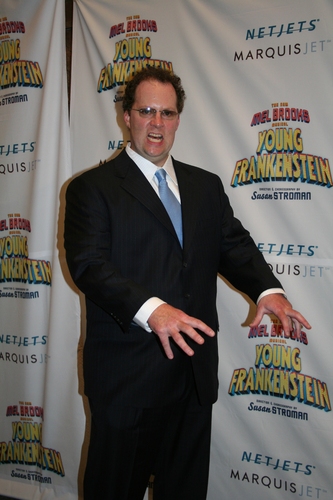 Shuler Hensley (The Monstor)


Shuler Hensley and Paula Hensley


Paula Hensley, Shuler Hensley and Skyler Hensley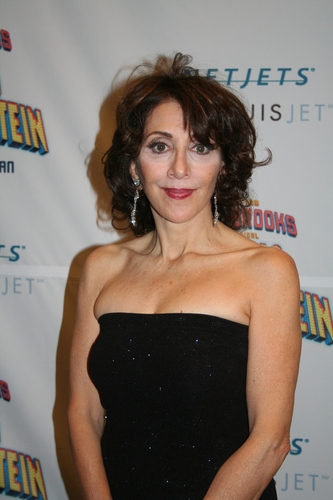 Andrea Martin (Frau Blucher)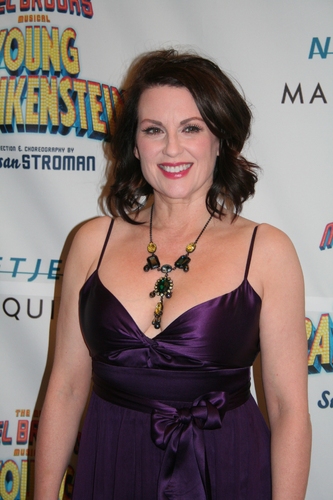 Megan Mullally (Elizabeth)