Click Here for More Articles on CHEYENNE JACKSON
Photo Coverage: Whoopi Goldberg Returns To Broadway In 'Xanadu'
Whoopi Goldberg joined the cast of the hit Broadway musical "Xanadu" on Tuesday, July 29th for a special six week engagement through Sunday, September 7th.  Ms. Goldberg is playing the role of Caliope.  Jackie Hoffman, who created the role, will be releasing her new cd "Jackie Hoffman Live from Joe's Pub" and will return to the production on September 9th.
In a statement, Ms. Goldberg said "What better way to stick my toe back on to the Broadway stage than to join the amazing cast of "
Xanadu
". It's such a fun show and is definitely my sensibility, as written by the divine
Douglas Carter Beane
. For me, it's going to be unbelievable".Producer Ahrens wholeheartedly agrees by saying "On behalf of the entire "
Xanadu
" family, we are overwhelmed and appreciative that Whoopi has chosen to return to her turf of Broadway with our musical. We are thrilled!"
Whoopi Goldberg
is a name known by all as one of the world's premier comedians, film actress, stage actress and radio and television personality. In  2002, she became one of a very elite group of artists who have won the Grammy ("
Whoopi Goldberg
, 1985), the Academy Award ("Ghost, 1991), the Golden Globe ("The Color Purple, 1985 and "Ghost", 1991), the Emmy (as host of AMC's "Beyond Tara: The Extraordinary Life of
Hattie McDaniel
", 2002) and a Tony (Producer of "Thoroughly Modern Millie", 2002). She is equally well-known for her humanitarian efforts on behalf of children, the homeless, human rights, education, substance abuse and the battle against AIDS.  This past June she hosted the 2008 Tony Awards for CBS and is currently moderator on the popular ABC talk show  "The View". Performance schedule for "
Xanadu
" is Tuesday at 7 pm, Wednesday through Saturday at 8 pm, Wednesday at 2 pm and Sunday at 3 pm. For information and tickets call Telecharge.com at (212) 239-6200

www.xanaduonbroadway.com
Photos by Walter McBride/Retna Ltd.

Theatre Marquee for Whoopi Goldberg's Opening Night Performance in XANADU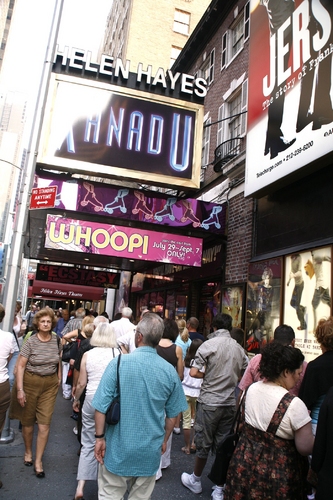 Theatre Marquee for Whoopi Goldberg's Opening Night Performance in XANADU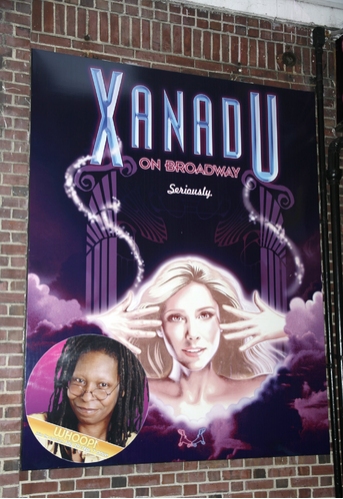 Theatre Marquee for Whoopi Goldberg's Opening Night Performance in XANADU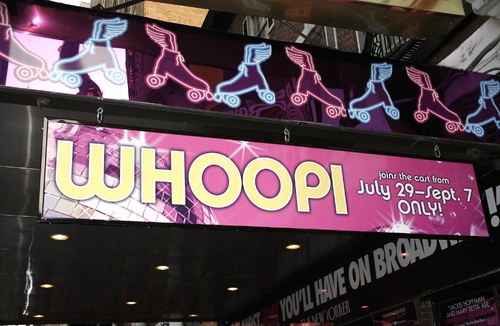 Theatre Marquee for Whoopi Goldberg's Opening Night Performance in XANADU

Theatre Marquee for Whoopi Goldberg's Opening Night Performance in XANADU

Theatre Marquee for Whoopi Goldberg's Opening Night Performance in XANADU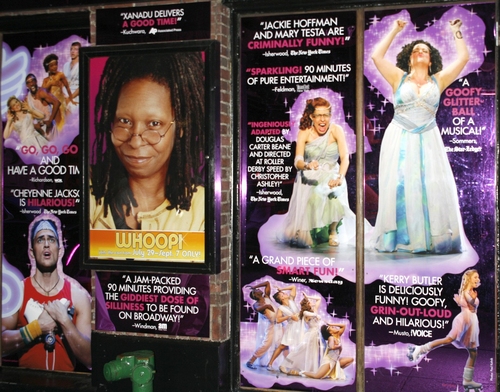 Theatre Marquee for Whoopi Goldberg's Opening Night Performance in XANADU

Theatre Marquee for Whoopi Goldberg's Opening Night Performance in XANADU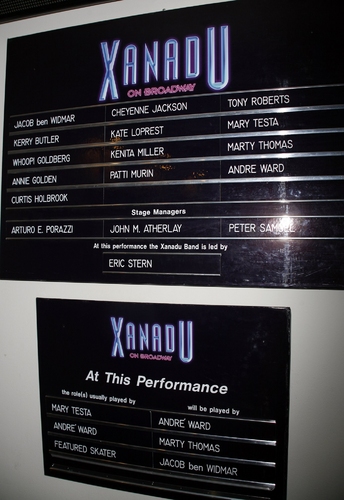 Theatre Marquee for Whoopi Goldberg's Opening Night Performance in XANADU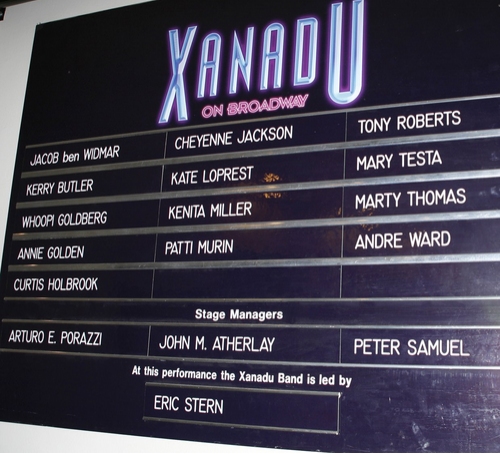 Theatre Marquee for Whoopi Goldberg's Opening Night Performance in XANADU

Whoopi Goldberg with cast members Kerry Butler, Marty Thomas, Tony Roberts, Cheyenne Jackson and Curtis Holbrook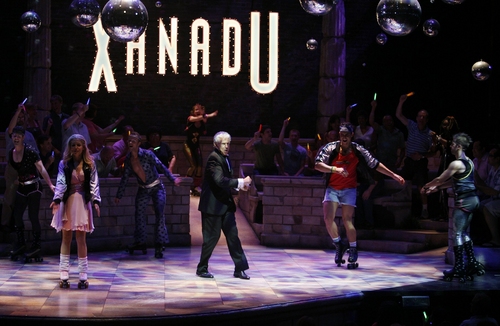 Whoopi Goldberg cast members Kerry Butler, Marty Thomas, Tony Roberts, Cheyenne Jackson and Curtis Holbrook

Whoopi Goldberg cast members Kerry Butler, Marty Thomas, Tony Roberts, Cheyenne Jackson and Curtis Holbrook

Cheyenne Jackson and Kerry Butler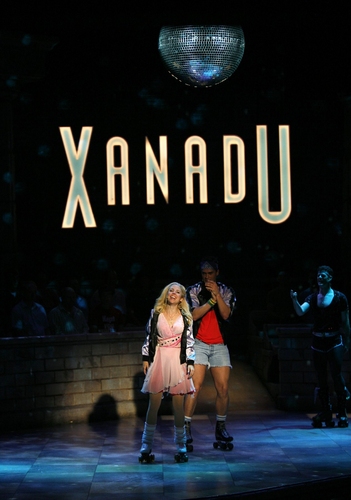 Cheyenne Jackson and Kerry Butler

Cheyenne Jackson, Kerry Butler, Marty Thomas, and Curtis Holbroo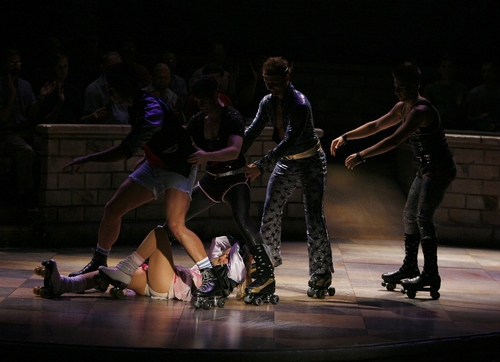 Cheyenne Jackson, Kerry Butler, Marty Thomas, and Curtis Holbrook

Whoopi Goldberg with cast members Cheyenne Jackson, Kerry Butler, Tony Roberts, Curtis Holbrook, and Kenita Miller

Whoopi Goldberg with cast members Cheyenne Jackson, Kerry Butler, Tony Roberts, Curtis Holbrook, and Kenita Miller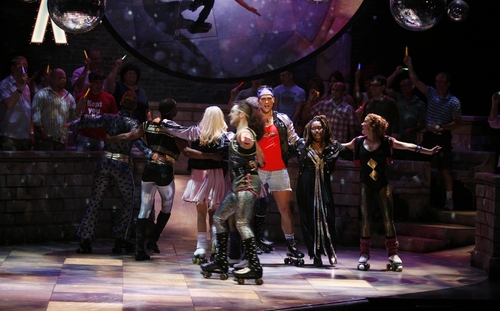 Whoopi Goldberg with cast members Cheyenne Jackson, Kerry Butler, Tony Roberts, Curtis Holbrook, and Kenita Miller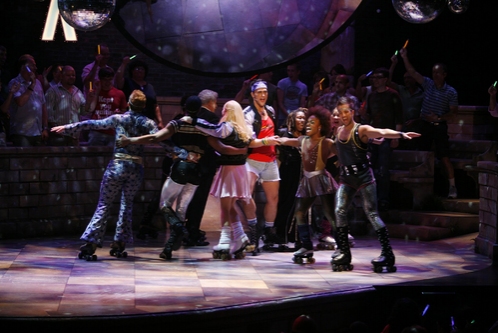 Whoopi Goldberg with cast members Cheyenne Jackson, Kerry Butler, Tony Roberts, Curtis Holbrook, and Kenita Miller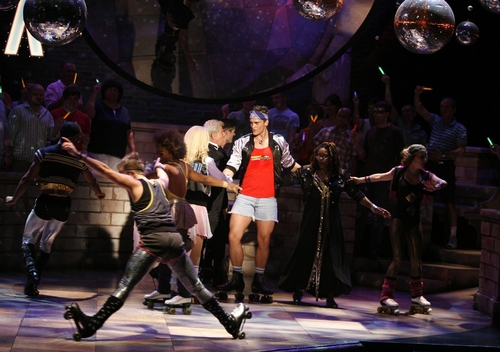 Whoopi Goldberg with cast members Cheyenne Jackson, Kerry Butler, Tony Roberts, Curtis Holbrook, and Kenita Miller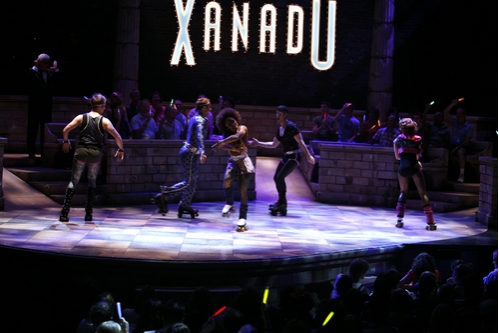 Marty Thomas and cast

Marty Thomas and Curtis Holbrook

Whoopi Goldberg with cast member Andre Ward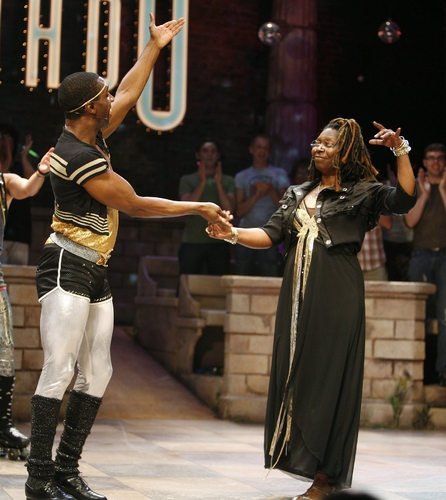 Whoopi Goldberg with cast member Andre Ward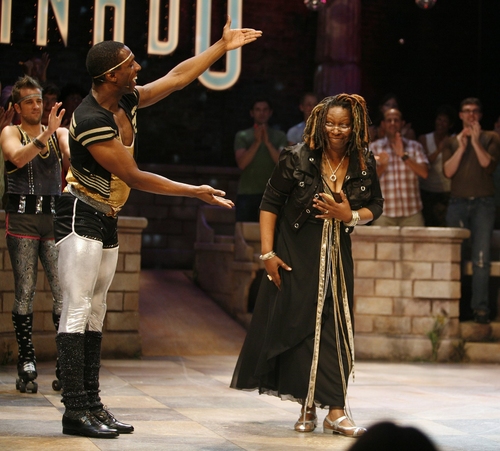 Whoopi Goldberg with cast member Andre Ward

Whoopi Goldberg with cast member Andre Ward

Whoopi Goldberg with cast member Andre Ward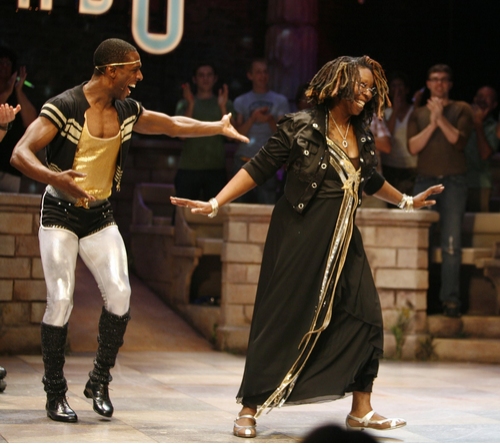 Whoopi Goldberg with cast member Andre Ward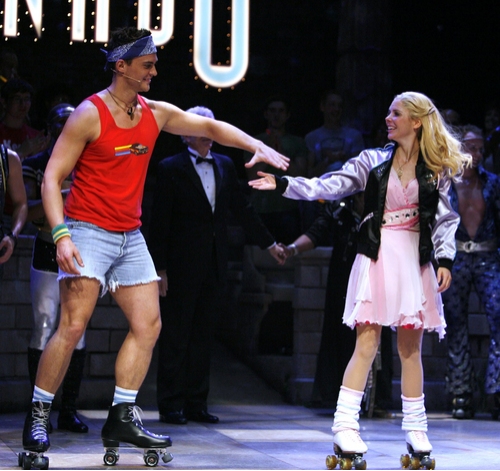 Cheyenne Jackson and Kerry Butler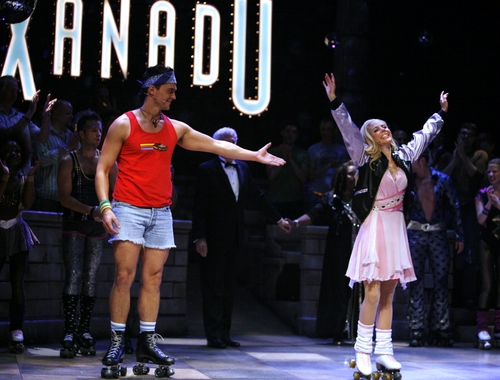 Cheyenne Jackson and Kerry Butler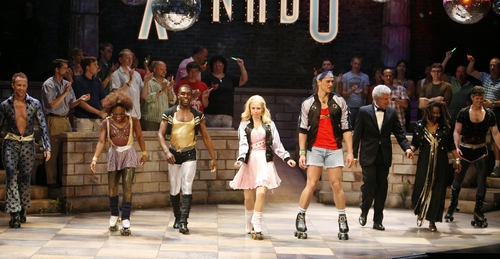 Whoopi Goldberg with cast members Marty Thomas, Kenita Miller, Andre Ward, Kerry Butler, Cheyenne Jackson, Tony Roberts, Whoopi Goldberg and Jacob ben Widmar

Whoopi Goldberg with cast members Cheyenne Jackson, Kerry Butler, Tony Roberts, Whoopi Goldberg, and Marty Thomas

Whoopi Goldberg with cast members Cheyenne Jackson, Kerry Butler, Tony Roberts, Whoopi Goldberg, and Marty Thomas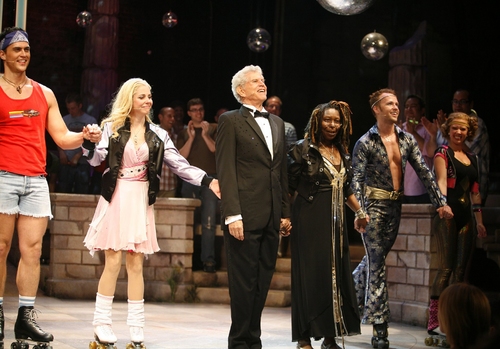 Whoopi Goldberg with cast members Cheyenne Jackson, Kerry Butler, Tony Roberts, Whoopi Goldberg, and Marty Thomas

Whoopi Goldberg with cast members Cheyenne Jackson, Kerry Butler, Tony Roberts, Whoopi Goldberg, and Marty Thomas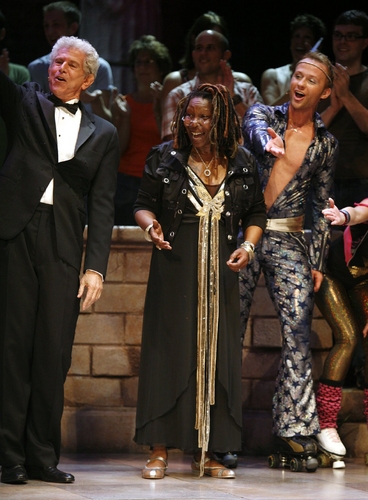 Whoopi Goldberg with Tony Roberts and Marty Thomas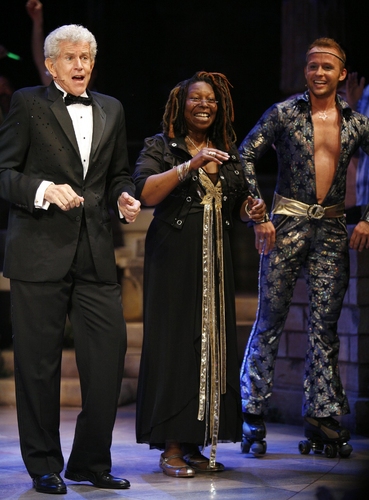 Whoopi Goldberg with Tony Roberts and Marty Thomas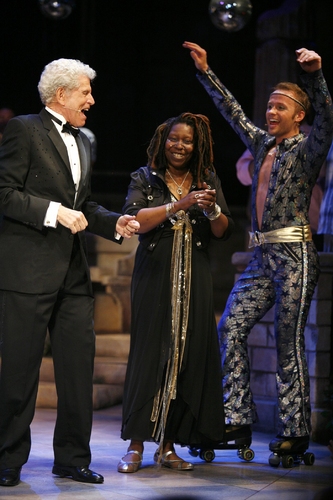 Whoopi Goldberg with Tony Roberts and
Related Articles
Featured on Stage Door
Shoutouts, Classes & More